If there were an Olympics for the best office chair manufacturers in the world, Herman Miller is likely to emerge as a gold medalist.
Considered one of the pioneers of office ergonomics with its invention of the legendary Ergon Chair, the company has produced pieces that quickly became icons of modern furniture.
For many decades, Herman Miller has been an industry leader. To this day, the company continues to collaborate with the world's best designers to create products that respond to human needs.
If you know anything about ergonomic chairs, you know that many office workers dream of owning a Herman Miller chair. And perhaps you already know that it comes with a rather shocking price tag.
If you've been asking yourself, "I can't afford a Herman Miller chair, what should I choose instead?" we may have the perfect alternatives for you.
In this article, we will give you some of the best alternatives for the Sayl, Embody, and Aeron. These office chairs are three to four times cheaper than their Herman Miller counterparts, so keep reading.
1/ Herman Miller Sayl Alternative: Vertagear S-Line SL4000 Racing Series Gaming Chair
The Sayl may be the cheapest among the three Herman Miller chairs we will provide alternatives for today, but it is still pretty expensive. It has a sophisticated design that features a 3D backrest that comes with elastomer strands for increased spinal support and Y-shaped tower support that promotes healthy posture.
A cheaper alternative available in the market is the Vertagear S-Line SL4000 Gaming Chair. Appearance-wise, they may seem different, but they have similar features and functions.
Similarities
Just like the Herman Miller Sayl, Vertagear S-Line SL4000 is suitable for shorter individuals. They both can accommodate people who are 5'8" to 5'11" tall.
Both chairs also have 4D adjustable armrests, which help reduce the risks of arm injuries and wrist and shoulder fatigue.
Both the Sayl and Vertagear S-Line SL4000 require effortless assembly. The Sayl comes almost fully assembled, while the Vertagear gaming chair has patented slide-in hardware that allows for a one-person setup that takes only a few seconds.
The two chairs feature adjustable backrests with four-tilt lock positions that allow you to lean back with ease and comfort.
Differences
While the Vertagear S-Line SL4000's backrest boasts an ultra-premium high-resilience foam that prevents deformities from long periods of use, the Herman Miller Sayl features a ventilated backrest that flexes with your body and allows exceptional airflow.
Compared to the Sayl, the Vertagear gaming chair has a longer backrest and a headrest pillow, making it a better choice for people with shoulder and neck pain.
While both chairs have good seat height adjustments, the Vertagear does not have a forward tilt and adjustable seat depth options, which the Sayl offers.
Finally, the Herman Miller Sayl has a 12-year warranty, whereas the Vertagear gaming chair comes with a two to 10-year limited warranty, depending on the parts. Its metal structure frame has a 10-year guarantee, and the rest, including the seat mechanism, wheels, and gas lift, are covered for two years.
2/ Herman Miller Embody Alternative: Duramont Ergonomic Office Chair
Sale
The Herman Miller Embody is one of the most expensive ergonomic office chairs in the market, and for a good reason. It is best known for its unique features, including a signature spinal design and pixelated support that conforms to your micro-movements.
One of the best alternatives for the Embody is the Duramont ergonomic office chair. The Duramont office chair offers good lumbar support at a fraction of the price.
Similarities
Although the two have entirely different designs, both office chairs provide excellent upper and lower back support. The Embody and the Duramont have lumbar adjustments, as well as backrests that adjust to the natural curves of your spine.
Also, just like the Embody, the Duramont office chair has 2D armrests that move up and down and side-to-side but do not angle forward or back.
Both office chairs also have recline and lockable tilt adjustments with three stop points, providing work-friendly angles that suit most users.
Differences
Apart from the price, the Embody and the Duramont office chair have several differences.
For one, although they both have great back support, the Embody's backrest has no parallel. It features a central spine and flexible ribs that mimic your body's natural pivot points and encourage effortless long-term sitting.
Another shortcoming of the Duramont office chair, which would have been nice to have, is seat depth. With the Embody, you can slide the seat forward or backward, helping you alleviate pressure from your legs.
However, the Duramont office chair's backrest is taller and has something that the Embody lacks – additional neck support. The Duramont's headrest also allows you to release tension from your upper body.
3/ Herman Miller Aeron Alternative 1: WorkPro Quantum 9000 Series
The Herman Miller Aeron is an iconic innovation that needs no introduction. All you need to know about it is that it has a pretty impressive resume.
The Aeron is the planet's best-selling office chair, and it has been a permanent fixture at the Museum of Modern Art since 1992 – a testament to its excellence in design and ergonomics.
It is difficult to find a dupe for something truly remarkable, but a few are comparable.
While you're still saving up for the Herman Miller Aeron, we will provide you with two cheaper alternatives that offer similar features and functions. First up is the WorkPro Quantum 9000 Series office chair.
Similarities
Perhaps the most significant similarity between the WorkPro 9000 Series and the Aeron is their uncanny resemblance. The WorkPro office chair has a design that may be enough to be mistaken as the Aeron, at least at first glance.
Both chairs have breathable mesh backrests that maintain a comfortable temperature and keep you cool as you sit. The WorkPro's mesh material may not look as comfortable as the Herman Miller Aeron's, but don't let looks deceive you.
While the Classic Aeron has infinite position locks, the remastered version features three-tilt lock back angle adjustments, just like its cheaper alternative.
Both the Aeron and its alternative come with standard 2.5-inch carpet casters that allow the chairs to move easily without too much noise. They also have similar 3D armrests that have height, depth, and angle adjustments.
Differences
The Herman Miller Aeron comes with a 12-year warranty that covers virtually everything, including casters, electrical components, tilts, pneumatic cylinders, and moving mechanisms. Its alternative, on the other hand, has a 10-year limited warranty.
One feature that the WorkPro 9000 Series has that its expensive counterpart doesn't is an adjustable seat depth. However, the Aeron has a remastered version, which comes in three different sizes: A, B, and C, which allows for a broader range of users and compensates for the lack of seat sliders.
The WorkPro 9000 Series can accommodate weights up to 275 pounds, while the size C of the remastered Aeron can support users who weigh up to 350 pounds.
4/ Herman Miller Aeron Alternative 2: SPACE Seating AirGrid Back Ergonomic Manager's Chair
Another affordable alternative to the Aeron is the SPACE Seating AirGrid Back Ergonomic Manager's Chair.
Similarities
Like the WorkPro 9000 Series, the SPACE Seating chair also has a simple and modern design that is quite similar to the Aeron, although the WorkPro chair's looks may be closer.
Both office chairs have airy backrests made of mesh material that allows good airflow and keeps the user's back dry. They also feature adjustable lumbar support that adapts to your lower back's natural curve, making both chairs perfect for long hours of sitting at a desk.
Like the Aeron, the SPACE Seating chair also has a waterfall seat design edge that makes it comfortable regardless of the user's weight.
Differences
While the Herman Miller Aeron comes almost fully assembled, the SPACE Seating chair has a tricky assembly process due to unclear instructions. It may take up to an hour to set up.
Compared to the size C Aeron chair, the SPACE Seating chair has a higher maximum weight capacity. Due to its heavy-duty attribute, it can accommodate users who weigh up to 400 pounds, making it a better choice for heavier individuals.
While the two chairs both have 3D armrests, the SPACE Seating chair doesn't have pivot adjustments. They are, however, width-adjustable.
Regarding the warranty, the Aeron alternative has a limited lifetime warranty on parts such as pneumatic cylinder, control mechanism, base, and casters, and a three-year guarantee on upholstery against wear and tear. Aeron's 12-year warranty, on the other hand, is all-inclusive.
Conclusion
Herman Miller is deemed the Rolls Royce of office chairs for a variety of reasons. From top-of-the-line seating materials to timeless design, state-of-the-art adjustability, and cutting-edge technology, each Herman Miller chair is every bit the superstar.
The company's iconic and revolutionary pieces, such as the Sayl, Embody, and Aeron, are simply irreplaceable. However, there are some comparable competitors in the market that are worth considering.
Not everyone can afford an ergonomic chair with a price that falls in the four-digit territory. Thankfully, there are alternatives you can explore without breaking the bank.
So, if you are in the market for a Herman Miller office chair but aren't ready to splurge, we recommend you check out these four alternatives.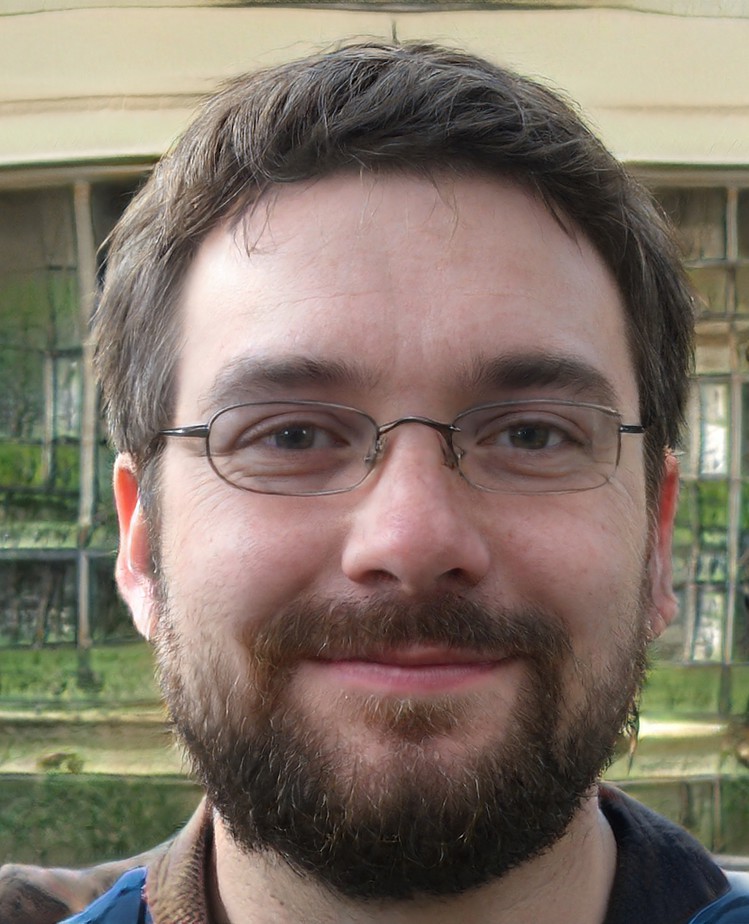 My name is Vance, and I am the owner of To Ergonomics. Our mission is to improve your workflow by helping you create a supportive and welcoming environment. We hope that you'll find what you're looking for while you're here.