We see you've decided to upgrade your current office chair to the Herman Miller Aeron Chair. A smart choice — we have to say — but one that many people often struggle to make.
Why?
Well, it's hard to decide what size Herman Miller chair to get, especially since not all buyers have the same preferences and needs.
If you're asking yourself, "How can I tell what size my Herman Miller Aeron Chair is," you've come to the right place for answers.
Below you'll find a brief but comprehensive guide on how Herman Miller Aeron Chairs — as well as other Herman Miller models — are measured and categorized by size. This will help you find the best Herman Miller chair that fits your exact requirements.
Introducing the Herman Miller Aeron Chair
The Herman Miller Aeron Office Chair is one of the most popular office chairs available today. It was first introduced by the company in 1994 and continues to be one of the top-selling models in the office furniture industry.
Thanks to the durable designs created by Bill Stumpf and Don Chadwick, the Herman Miller Aeron Chair can accommodate a wide variety of body types.
From light and petite frames to heavy and taller users — these chairs will last you a lifetime, regardless of your physique.
While Herman Miller has always taken extra care at being sustainable, they've recently updated the Aeron Chair design to incorporate ocean-bound plastic to the office chair body. This has helped divert almost 150 metric tons of plastic from entering our ecosystem every year.
How to identify what size your Herman Miller Aeron Chair is?
How to Know the Size of a Herman Miller Aeron Chair
Herman Miller has made it very easy for their customers to identify which size Aeron Chairs they have.
Here's what you should look for:
On the topmost part of your chair's backrest and on the slope that leads right to the mesh covering the seat, feel around for one, two, or three raised dots — similar to what they use in braille.
These dots indicate the size of your Aeron Chair.
One dot for size A
Two dots for size B
Three dots for size C
If the Areon Chair you have doesn't have the raised dots on the backrest, you may contact the Herman Miller customer support team to help you identify your chair size.
How are Herman Miller Aeron chair sizes categorized?
Going on estimates alone can get you in trouble. Your chair could arrive, and you might not be able to fit the seat at all. Or it could go the other way and be too big for your petite frame.
This is why knowing the exact dimensions of your office chair is important.
Herman Miller Aeron Chairs are popular not just for their eco-friendly components. It's also one of the most inclusive office chair models today. Their designs are adjustable to various body shapes and sizes, making them the preferred choice for offices and large meeting spaces.
They have three (3) size categories:
Size A (these are their smallest chair sizes)
Size B (these are their standard chair sizes)
Size C (these are their plus-size chairs)
When choosing what size Herman Miller chair to buy, you have to consider your height and your weight as shown in the chart above.
Here are a few sample calculations:
This isn't a fool-proof method, and there may be some cases where the chair you get might not fit you well. A good rule of thumb is to visit a physical Herman Miller retail store to test out their available models to see which one fits you best.
| | | | |
| --- | --- | --- | --- |
| | Size A – Small | Size B – Medium | Size C – Large |
| Height (in) | 38.5 | 41 | 43 |
| Width (in) | 26 | 27 | 28.25 |
| Depth (in) | 16 | 16.75 | 18.5 |
| Weight (lbs) | 40 | 41 | 43 |
| Seat Height (in) | 19 | 20.5 | 20.5 |
| Seat Height Min. (in) | 15 | 16 | 16 |
| Weight Capacity (lbs) | 300 | 350 | 350 |
| Base Diameter (in) | 26.5 | 26.5 | 26.5 |
If that isn't possible in your area, you can always contact the Herman Miller customer support line, and they'll help you find the best solutions for you.
Herman Miller Aeron Classic: How To Select The Right Size
What size categories does Herman Miller have for other chair models?
Herman Miller has several other chair models available in their store. We'll be naming a few of them along with their size categories to help you decide which size would be right for you.
1/ Herman Miller Cosm Chairs
Herman Miller Cosm Chair, High Back, Carbon
Cosm's sophisticated ergonomic design instantly responds to your body, movement, and posture to provide natural...
No adjustments necessary: The auto-harmonic tilt instantly and automatically provides balanced support and...
Seamless support: breathable and temperature-neutral, the continuous form of this elastomeric Suspension eliminates...
The Herman Miller Cosm Chairs are available in low-back, mid-back, and high-back versions. Besides being ergonomic and eco-friendly, these chairs are also customizable, so you can choose their arm measurements, colors, as well as what type of fabric to use for coverings.
You can also choose among three armrest designs (leaf arm, height-adjustable arm, and fixed arm) to see which feels the most comfortable for you.
| | | |
| --- | --- | --- |
| Low-Back | Mid-Back | High-Back |
| Depth: 26.7" | Depth: 26.7" | Depth: 26.7" |
| Width: 26.7 – 29.3" | Width: 26.7 – 29.3" | Width: 26.7 – 29.3" |
| Height: 34 – 40" | Height: 38.6 – 44.9" | Height: 44.9 – 51.2" |
If you prefer not to have armrests, you can also choose to leave them out during the personalization process.
2/ Herman Miller Embody Chairs
Herman Miller Embody Chair, Charcoal Rhythm
By stimulating blood and oxygen flow, Embody helps keep you focused and relaxed at the same time
Six ergonomic functions encourages the most healthful posture for computer users—a working recline, which reduces...
Skin-like textile covering allows air to circulate and keeps you cool, no matter how long you sit
The Embody Chairs are Herman Miller's second best-selling models. They're popular for their pixelated support mechanism that allows a user's weight to be evenly distributed as they sit.
The great thing about the Embody Chairs is that they automatically adjust to a user's recommended settings. No need to tinker with a lot of knobs and levers — the chair can accommodate your every move, ensuring that you're well-supported all throughout.
Unfortunately, the Embody Chairs are only available in one size, the dimensions of which are as follows:
| | |
| --- | --- |
| | Embody |
| Manufacturer | Herman Miller |
| Country of Origin | USA |
| Overall Dimensions | 29.5"W x 26.5"D x 42-45"H |
| Seat Height Range | 16" – 20.5" |
| Base Dimensions | 26.5" Diameter |
| Seat Dimensions | 21.25"W x 15"-18"D |
| Back Dimensions | 14"W x 23.5"H |
| Distance Between Arms | 11.5" – 21" |
| Arm Height from Seat | 4" – 8.75" |
| Weight Capacity | 300 lbs. |
| Chair Weight | 51 lbs. |
| Shipping Weight | 63 lbs. |
| Shipping Dimensions | 40.5" x 28.5" x 28" |
If you're planning to get this model, we recommend you visit a Herman Miller retailer, so you can try the seat out before buying it.
3/ Herman Miller Mirra 2 Chairs
You can choose between two types of Mirra 2 Chairs: the Work Chair and the Stool.
As its name suggests, the Mirra 2 Work Chair is great for those who spend long hours sitting in front of a desk. It's designed to adapt to the slightest movement and adjustment made by the person sitting on it, giving its users complete comfort as they work.
The Mirra 2 Stool, on the other hand, is perfect for those who alternate between standing and sitting positions as they work. Architects, engineers, and artists are the most common markets for this design.
When you buy the Mirra 2, you can choose between the Butterfly and TriFlex backrests. Both offer incredible support and flexibility. The only difference is, the Butterfly backrest has a fabric layer while the TriFlex backrest has none.
Read the complete dimensions of each Mirra 2 Chair version from the Herman Miller chair manual to get a clearer view of what's in store for you.
The bottom line
Herman Miller has made it very easy for their clients to calculate and identify what chair size they should get for each model. By simply logging onto their website, you'll find all the information and guides you'll need to make the best choice in your situation.
We hope this guide has answered your questions and concerns about the Herman Miller Aeron Chair and other chair models.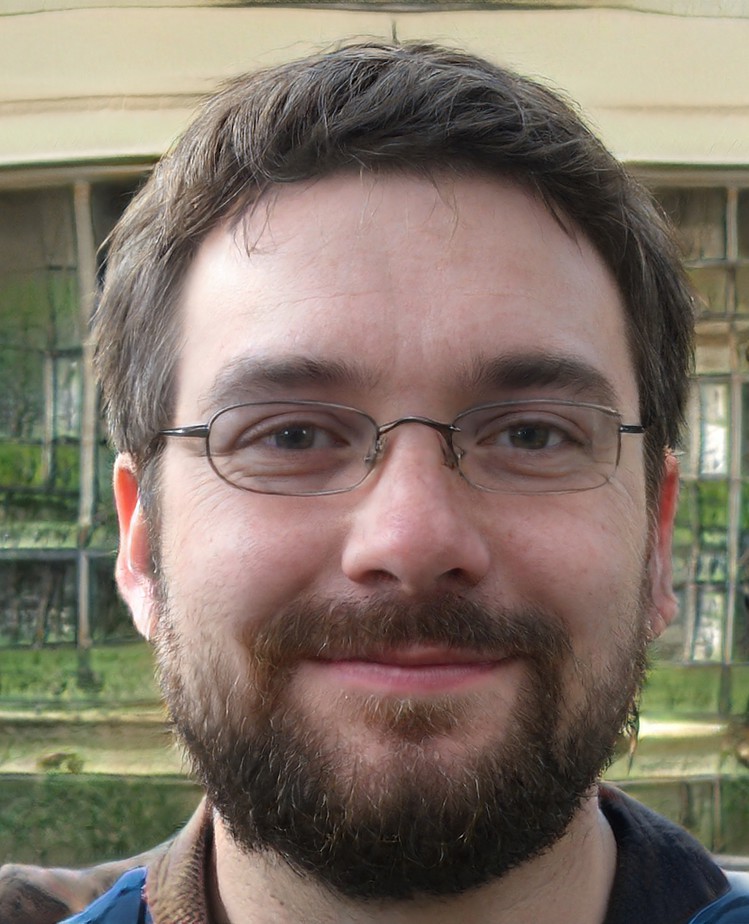 My name is Vance, and I am the owner of To Ergonomics. Our mission is to improve your workflow by helping you create a supportive and welcoming environment. We hope that you'll find what you're looking for while you're here.