Are you on a quest to find the best office chair? Or perhaps you're finally ready to upgrade from the traditional office chair to a more ergonomic option?
Whatever your reason, it's normal to feel a little lost, especially when you don't exactly know what you're looking for.
To help clear up the fog, we've gathered a list of tips and techniques on how to test an office chair before buying. Hopefully, it will help you make a better decision later on.
Things to look for in an office chair
Office chairs are available in a variety of shapes and sizes. To ensure that you end up with the perfect chair, you need to know which features are important and which are not.
Here's a quick summary:
Adjustability
Durability
Base Stability
Padding
Lumbar Support
Price
Adjustability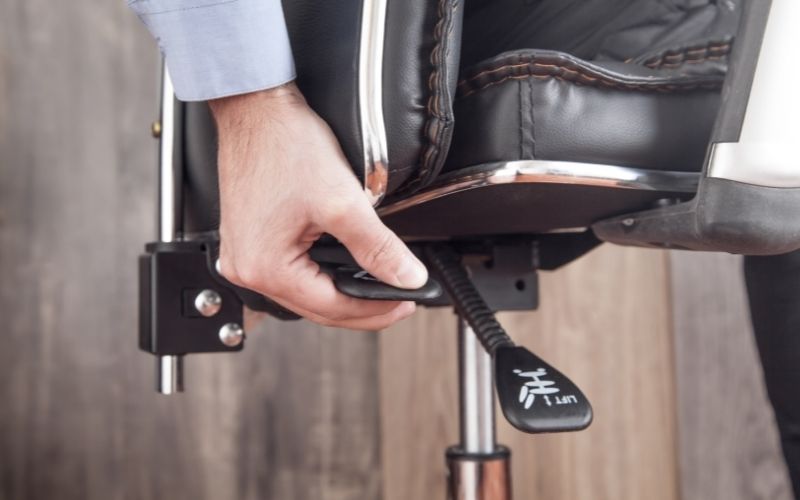 The best office chair will give you the option to modify seat height, depth, and tilt for better support and comfort. If the office chair you have doesn't provide you with any adjustment features, then it's best to look for another model, because you're bound to have a harder and much more uncomfortable experience otherwise.
Durability
Office chairs can last you years if you buy the right kind. Check if the office chair you've chosen is made of durable materials.
Furthermore, consider buying an office chair that offers a considerably lengthy warranty period. This not only helps lessen your maintenance costs, but it can also help you get repairs done quickly and properly if the need ever comes.
Base Stability
Considering the base supports the entirety of your chair, it pays to give it a little extra thought during the buying and choosing process.
The strongest materials that often make up an office chair base are aluminum and steel. Try to get these features in your office chair. However, a nylon base should be excellent, too.
You can find both wheeled and non-wheeled office chairs in the office furniture market. While both are completely fine to use at the workstation, most users find wheeled office chairs much more beneficial because of the flexibility and mobility it provides.
If you opt for wheels, check the caster material to see if it can carry the weight of its user. can last longer and can withstand much more pressure. However, plastic is also a good choice if the chair won't be used daily.
Padding
Office chairs can vary widely in their padding and upholstery, which can make it difficult for inexperienced buyers to choose a product or design.
Mesh chairs are popular for being easier to clean, offer better ventilation, and are much cheaper compared to other alternatives. On the other hand, leather and faux leather can provide your office with more luxurious and sophisticated energy to impress clients and coworkers.
In the process of choosing between fabrics, the most important thing to consider is comfort. After all, what good will an aesthetically pleasing office chair do to you if it gives you musculoskeletal issues in the long run?
Lumbar Support
Sitting for long hours can cause all sorts of problems for your lower back and spine. Considering that office workers take on this position almost five days a week, they need to have the right support systems to prevent complications from developing.
Read about the types of lumbar support to learn more.
Price
Considering the price of an item may not be as important as its features; however, it should still hold a significant part of your decision to buy.
You don't want to choose a product that's cheap but offers sub-par ergonomic features and abilities. On the other hand, you also don't want to go bankrupt on buying an office chair full of features that you won't be able to use in the long run.
A good rule of thumb is to find a good middle ground for your needs. Don't spend more than you need to.
The five levels of testing an office chair
While product testing varies from manufacturer to manufacturer, they tend to follow pretty much the same guidelines. In this article, we'll be calling them the five levels of testing an office chair.
Here's a summary to get you started:
Usability testing
Functionality testing
Load and Stress Testing
Dimensional Suitability Testing
Comfort Testing
You don't need any advanced or technical experience and equipment to complete these tests. All you need is yourself, maybe a friend or store clerk of a different body type from you, and your preferred office chair.
Let's discuss the five levels of testing an office chair in more detail.
Usability Testing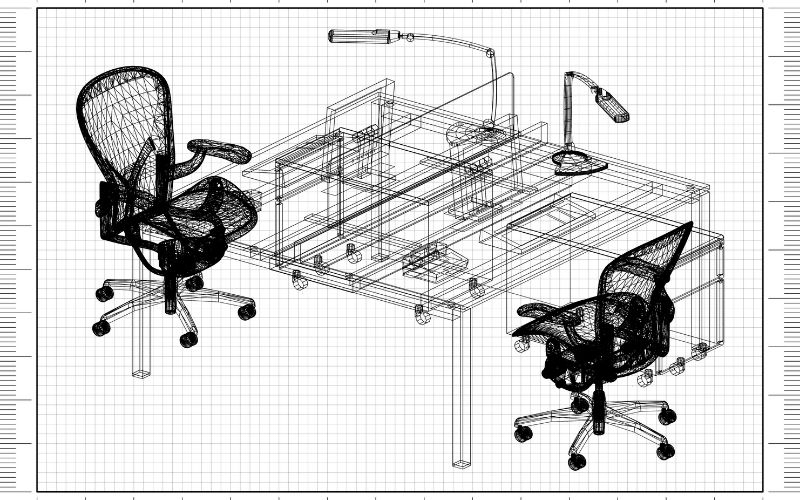 Simply put, usability testing determines how easy it is for a user to use a certain product. In the case of an office chair, it may look a little something like:
How easy it is to get in and out of the chair
How easy it is to reach knobs and dials to control different chair features
How smooth the wheels and casters drift over different types of surfaces
The right office chair should make sitting at work easier and more convenient for you. Make sure you perform this first step thoroughly, so you don't end up regretting your choices later.
Functionality Testing
Now that you've tested its usability, it's time to see whether or not its features are what you want from an office chair.
Not all office chairs are made with the same functionality and features. The best way to ensure you get what you need is to make a list and use that as a basis or reference for your search.
For example:
You want your office chair to have features that can quickly adapt to your movements as you change postures throughout your working day. By identifying this want, you can proceed to compare it with chair models available in the store you're buying from.
Knowing what features you're looking for ahead of time can also help store clerks find you the best solutions to your needs.
For instance, based on the previously mentioned example, a clerk may recommend the Steelcase Gesture .
The Gesture has a proprietary technology called the 3D LiveBack that can mimic the natural movement of your spine, providing you with better lumbar and spinal support for long hours.
Take note of chair features and see if they are what you need.
Load and Stress Testing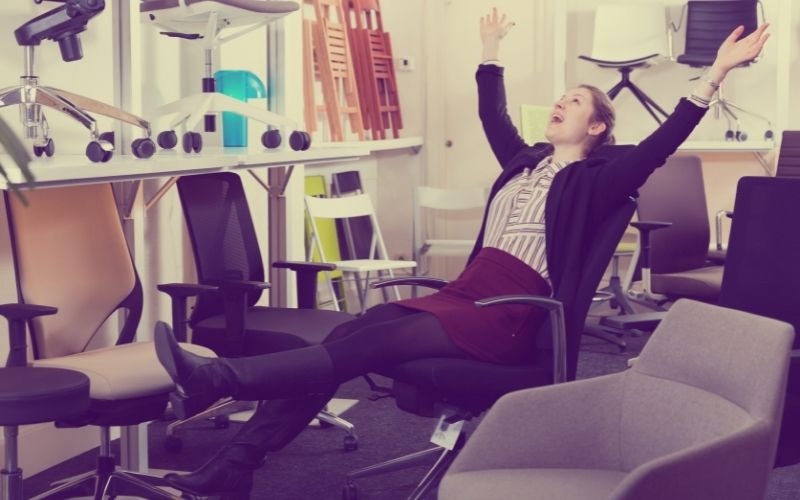 This is where your friend or store clerk of a different body type from you comes in.
Office chairs are designed to carry varying weights and loads. Therefore, you want to make sure that the one you choose can carry your weight and carry other people's weight (if you aren't the only one using your office chair).
The simplest way to do this is to sit on your office chair. See if it creaks or tilts at an awkward angle when you move. Furthermore, see how it responds to a bit of stress by leaning against the backrest and bouncing a little on the seat pan.
Once you've concluded it can take your weight, ask your friend or the store clerk to test it out themselves. Evaluate how the chair responds to them, and once you're satisfied with your findings, you can move on to the next step.
Dimensional Suitability Testing
Is the length of the armrests right? How about its width? Does the backrest support your entire back or just the lower part of it? Is the seat depth enough to promote proper blood circulation in your legs?
All these are questions that can be answered by proper dimensional suitability testing.
To perform dimensional suitability testing, you simply need to have your measurements in hand, so you can compare them with the office chair. If you haven't measured yourself for an office chair yet, this guide can help you get the proper measurements.
Comfort Testing
You can look at comfort testing as the level where all the other tests come together to determine how beneficial the chair will be for a specific user.
Check to see how your back, neck, shoulders, and legs feel after sitting for a couple of minutes on the chair you've chosen. Considering you'll be sitting on this for hours at a time, it's important to give yourself some time to get a good feel of the product.
Furthermore, examine the breathability of the material used to cover your office chair by placing your palm on the chair for a few minutes to see how quickly it heats up. Some materials tend to trap heat inside their components, which can make sitting for long periods uncomfortable.
You can also ask your friend to test it out, so you have another angle to work with. Sometimes we may miss certain details about a product, and it's not until someone points it out that it is made apparent.
The bottom line
Testing an office chair doesn't have to be a difficult task. As long as you know the features you want from a chair and you're able to adjust these features to settings that are optimal for your health and safety, then you should be good.
Remember that you have other ergonomic choices besides the typical office chair you see in movies and offices. Make sure to give them a try to find the best model that works best for you.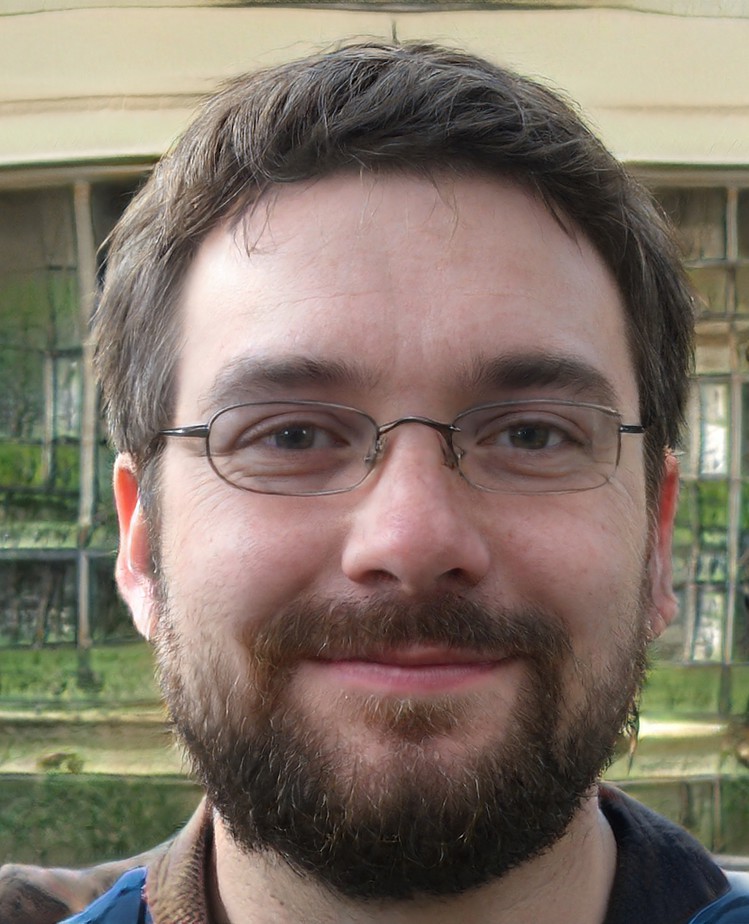 My name is Vance, and I am the owner of To Ergonomics. Our mission is to improve your workflow by helping you create a supportive and welcoming environment. We hope that you'll find what you're looking for while you're here.