Herman Miller has been around for more than a century, providing office workers with top-of-the-line office furniture. However, they are most popular for their office chairs — specifically, their Aeron Chair models.
First released in 1994, the Herman Miller Aeron Chair instantly became a success. This was due to its incredible ergonomic features that offered its users complete support and comfort.
In 2016, Herman Miller announced that they were remastering the iconic Aeron chair design.
If you're wondering, "What is the Herman Miller Aeron Remastered?" and "How is it different from the classic Aeron Chair?" you've come to the right place for answers.
Read on to learn more.
What is the Herman Miller Aeron Remastered?
Introducing the new Aeron® from Herman Miller®.
Before its re-mastery in 2016, the Herman Miller Aeron Chair had been in the market for over two decades. During that time, Herman Miller had gathered further research and information about how to better support their users as they went about their workdays.
The Herman Miller Aeron Remastered incorporates decades' worth of ergonomic research, providing users with better comfort and safety features. Furthermore, it has been designed to be more eco-friendly and sustainable.
How can I tell if my Herman Miller Aeron is remastered?
Aeron Classic vs. Remastered (What To AVOID)
The original Aeron Chair was designed by Bill Stumpf and Don Chadwick. It was intended to meet the body's ergonomic needs and not to please aesthetic preferences. This resulted in a foreign-looking chair that users were skeptical about in the beginning. After all, this chair didn't have the usual padding and upholstery you see in most office chair designs.
Not soon after, the Herman Miller Aeron Chair grew to be the most popular office chair nationwide. In fact, it became a sort of status symbol in Silicon Valley.
For this reason, Herman Miller, alongside Don Chadwick, decided to keep the iconic Aeron Chair design intact in their remastered 2017 models.
So, how can you tell if your Herman Miller Aeron Chair is remastered?
Well, it has little to do with its looks and more to do with its components.
Herman Miller Aeron Classic vs. Remastered: Which is better?
Although a large part of the Herman Miller Aeron Chair's design remains untouched, there are several noteworthy changes in the remastered models that make them stand out.
Here's a quick summary:
Accommodates a wider range of users
Incorporates ocean-bound plastic in the chair body
Switched from traditional Pellicle to 8Z Pellicle
PostureFit lumbar adjustment system
Three-position tilt lock
More responsive tension adjustment controls
Wider armrest adjustment options
Let's take a closer look at these changes and see if these make the models better than the Classic.
Accommodates a wider range of users
The first notable difference you can spot in the Herman Miller Aeron Remastered models is their sizes. While they are still categorized in sizes A, B, and C, the dimensions have changed to accommodate a wider range of people.
Here's how the classic and remastered models differ in size:
Remastered Height Range = 4'8" – 6'7"
Remastered Weight Range = 90 – 350 lbs.
Classic Height Range = 4'10" – 6'6"
Classic Weight Range = 90 – 300 lbs.
Incorporates ocean-bound plastics in the chair body
Aeron, now with ocean-bound plastic
The remastered Aeron model has replaced some of its parts with plastic components made of ocean-bound plastic. This reduced the chair's overall weight by three pounds.
Furthermore, Herman Miller diverts an estimated 234 metric tonnes of ocean-bound plastic every year because of this new design.
The remastered Aeron Chair has a slimmer and much more evenly colored design compared to the Classic models. Levers and controls are much less prominent in the new design as well.
Switched from traditional Pellicle to 8Z Pellicle
One of the features that made the Aeron Chair such a hit back in the 1990s was its innovative Pellicle design that eliminated circulation-restricting pressure points often found in traditional office chairs.
Herman Miller brings this feature a step further with the new 8Z Pellicle.
The new 8Z Pellicle features eight latitudinal zones of varying tensions which are wrapped across the backrest and seat pan of the chair. This design allows for increased comfort and ergonomic support to its users.
PostureFit lumbar adjustment system
Studies show that the body is strongest when standing, with the chest open and the pelvis tilted slightly forward. The new PostureFit SL lumbar adjustment system allows users to sit in the same strong position.
Paired with the state-of-the-art design of the 8Z Pellicle, the Aeron Chair Remastered offers an improved experience for the user, plus total spinal support.
Compared to the Classic Aeron Chair, the remastered model can support a larger portion of the back. The new design has two adjustable pads that support the sacral and lumbar areas.
Each pad can be independently adjusted; there are even dials to modify tension and resistance.
Three-position tilt lock
The Aeron Chair Classic had infinite position tilt-lock options, which Herman Miller whittled down to three in the Remastered model. This means users have more limited variations to tilt positions.
More responsive tension adjustment controls
Although the tension adjustment on the Classic Aeron Chair models was relatively good, there were a couple of concerns related to its responsiveness. But that's all been addressed in the remastered chairs.
Now, with just a couple of turns on the tension adjustment knobs, you can instantly feel the difference in the recline tension.
On the classic, it would have taken a user 10 to 15 turns on the knob before any changes were felt.
Wider armrest adjustment options
While the classic Aeron chair models had arm height and pivot adjustment options, there wasn't much flexibility available for depth adjustment. In the remastered model, arm depth adjustment was added, giving the Aeron chair armrests more versatility and mobility.
Furthermore, instead of the traditional knob you see on the Classic model, the Remastered model uses a lever mechanism to loosen and tighten the armrest during adjustment.
This has made adjustments much easier and convenient to perform.
So, which is better?
The Herman Miller Aeron Chair remastered models are unarguably the best choice. They offer greater ergonomic functions, plus they've altered certain mechanisms in the chair that have made it more responsive to the user.
Additionally, by using ocean-bound plastic to replace some of the more basic parts of the chair body, Herman Miller has found a way to make its chairs more eco-friendly and sustainable.
Herman Miller Aeron Chair FAQs
Are Herman Miller Aeron Chairs worth it?
Herman Miller Aeron Office Chair: Is It Worth It?
It's no secret that Herman Miller chairs aren't the cheapest office chairs available in the market. This is because they dedicated many resources to make their products the best of the best.
So, our answer to this question is a solid YES.
While Herman Miller Aeron Chairs can cost you a pretty penny up front, the quality and durability it offers greatly make up for the difference.
That's right; you won't have to worry about replacing your chairs every few years. Plus, you get free maintenance services through the Herman Miller warranty program.
What is the best Herman Miller Aeron Chair alternative?
Herman Miller carries a variety of other models that you can choose from. Their second best-selling model is their Herman Miller Embody Chair.
Herman Miller Embody Chair, Charcoal Rhythm
Rhythm fabric is tight, smooth soft to the touch, and prevents heat buildup
Product dimensions – 29.5" W x 15"-18" D x 42"-45" H | Seat height – 16"-20.5" | No assembly...
The Herman Miller embody chair shipped and sold by is backed by our 12-year, 3-shift | Made in the U.S.A
It offers just as much spinal support and comfort as the Aeron Chair while using different state of the art technologies, such as:
Backfit adjustment
Pressure distribution mechanism
Breathable fabric coverings
Four adaptable support layers in-seat
So, if you're looking for the best Aeron Chair alternative, we highly suggest the Embody Chair.
How long can the Herman Miller Aeron Chair last?
The great thing about the Herman Miller Aeron Chairs — the great thing about the majority of their chairs, in fact — is that they are made to last a lifetime.
Unlike most office chairs that will only last you 2 to 3 years, Herman Miller Aeron Chairs can last you up to 12 years — considering you follow proper care and maintenance practices to preserve the quality and life of your Herman Miller Aeron Chair.
Some users even report using their Herman Miller Aeron Chairs much longer than the 12-year standard.
The bottom line
When it comes to office furniture, trusting a brand with a century's worth of experience and expertise is possibly the best route to take if you're looking for new furniture to upgrade your working space.
Herman Miller is one of the largest and most respectable office furniture manufacturers in the world. Any product you buy from them is guaranteed to last you a lifetime.
The Herman Miller Aeron Chair is a great example of the company's high-quality work and design. Not only is it inclusive, accommodating a wide variety of users, big and small, but it is also eco-friendly and healthy for the body.
We hope this article has helped you better understand the Herman Miller Aeron Classic and Remastered chairs.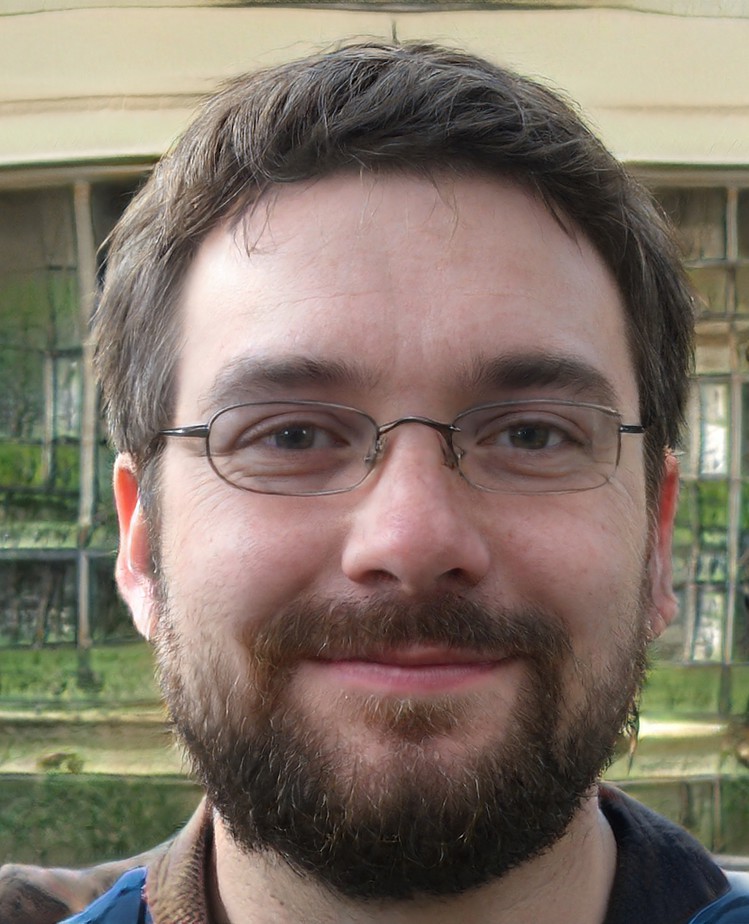 My name is Vance, and I am the owner of To Ergonomics. Our mission is to improve your workflow by helping you create a supportive and welcoming environment. We hope that you'll find what you're looking for while you're here.