Dealing with an old desk that has outlived its original purpose can be a fun or lucrative project if done correctly. The project can be great family fun and result in some incredible results.
So before you throw that desk away or force yourself to put up with it, try the methods outlined in this article, like turning your old desk into a coffee table or vanity. Have some fun, discover new functions, or make some money while you're at it.
In this article, we look at eleven ways to turn your old desk into a functional masterpiece.
Prepare to be inspired.
1. Turn Your Old Desk into a Coffee Table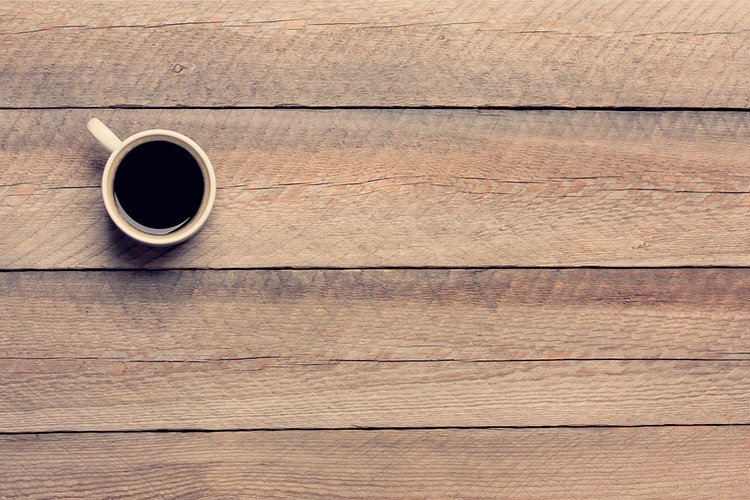 Turning your old desk into a coffee table is an excellent way to reuse a desk and give it a new life.
Here's how to turn your desk into a coffee table:
Remove the drawers from the desk. The drawers can be used in many other fun projects, for instance, painting and using them as flower pots.
Cut the desk in a top-down manner to separate your desk's drawer areas into two equal parts.
Turn one of the parts on its side to become a coffee table with gaps in the middle where the drawers used to be.
If it looks battered, you can easily restore its looks with a bit of tender loving care or TLC.
You can use the gaps in your new coffee as storage. You can even fill this space with new drawers that pull out.
It's up to you to decide what to do with your desk's other half. For example, you can use it to make another coffee table, place a cushion on top and use it for seating, or turn it into storage for books, disks, and gadgets. The possibilities are endless.
2. Use Your Old Desk as a TV Stand or Console Table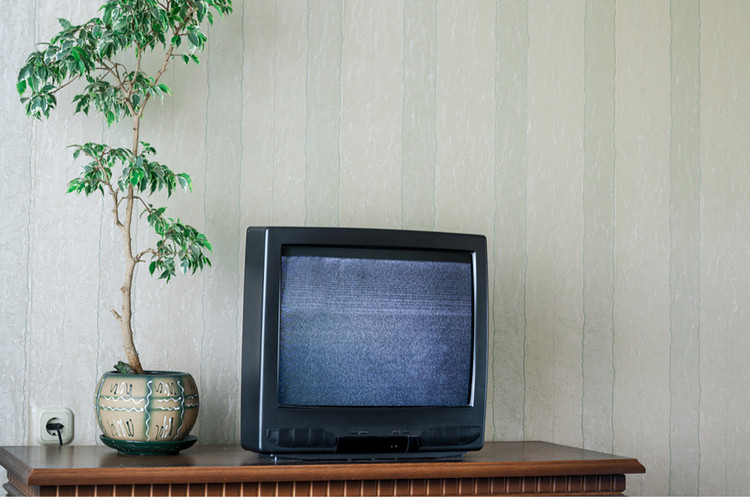 If your desk still looks decent and it's not too beat up, you can use it as a TV stand or console table. In other words, turning your old desk into an entertainment center.
On the other hand, if it looks worn out, you can restore its looks with a fresh coat of paint.
This idea might be perfect for you if you like watching TV or playing games while doing other things. For example, when using your desk as a TV stand or console area, you can entertain yourself and still have a place to put things like food, books, remotes, and more.
Furthermore, the desk's drawers can be a great place to store things you don't want in the open and bring a semblance of order to the room.
Having dedicated storage in your TV stand means you won't keep forgetting where you put your remote, gamepads, or chargers.
3. Transform Your Old Desk into a Bookshelf
If you have a lot of books, you know how difficult it can be to find a good place to store them. Of course, bookshelves are ideal for this, but with so many other things in your home, you may not have the money or space for them.
This is where an old desk comes in handy. You can use it as an alternative to a bookshelf by placing it against the wall and adding shelves on top and maybe on the sides. This way, you can store your books without taking too much space.
As a result, you can still use the desk for other things like working or playing games. Your desk will be multifunctional and decorative.
You can also use the desk's drawers as shelves for your books and reading accessories.
You can watch this youtube video on how to turn a desk into a modern shelf.
How to Transform an Old Desk Into a Modern Shelf
4. Convert Your Old Desk into a Vanity
A vanity is just a desk with a mirror, lights, and nice colors when you think about it.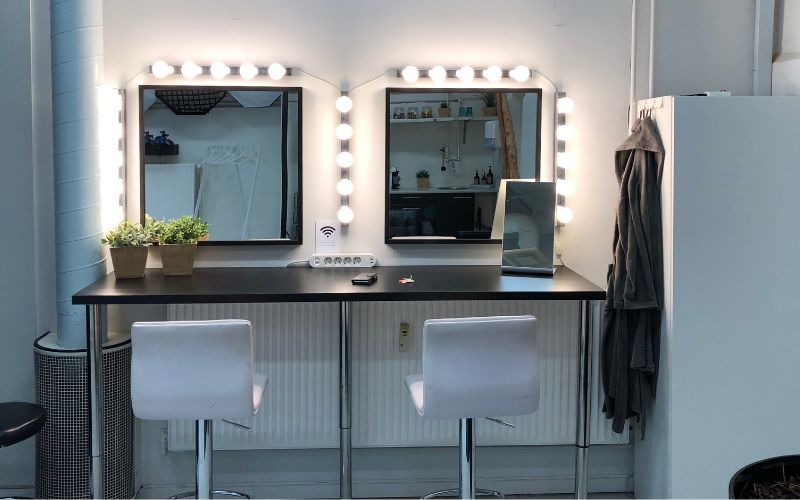 So if you are thinking of getting a vanity, you can turn your desk into a vanity and save yourself some money. All you need is a mirror and a few other things.
When adding the mirror to your desk, make sure it's at eye level, which gives you enough space to see yourself when sitting down.
Again, if your desk doesn't look too good, you might want to give the desk a paint job. To do so, you will need to strip the desk, sand it lightly, apply primer, and paint with the color of your choice.
Here's a video on how to turn your desk into a vanity.
Turning A Desk Into A Vanity *DIY*
P.S. Don't forget to get a chair with a suitable height for your vanity.
5. Convert it into a Kitchen or Pantry Cabinet
When your kitchen needs a major makeover, you may be tempted to just replace the kitchen cabinets. But if you're on a budget, you can use your old desk as a pantry cabinet and store your food in it.
You might also find it interesting to paint the desk with chalkboard paint. Then, after it dries, you can use the surface to write grocery lists, reminders, and other fun things.
6. Use Your Old Desk as an Arts and Crafts Table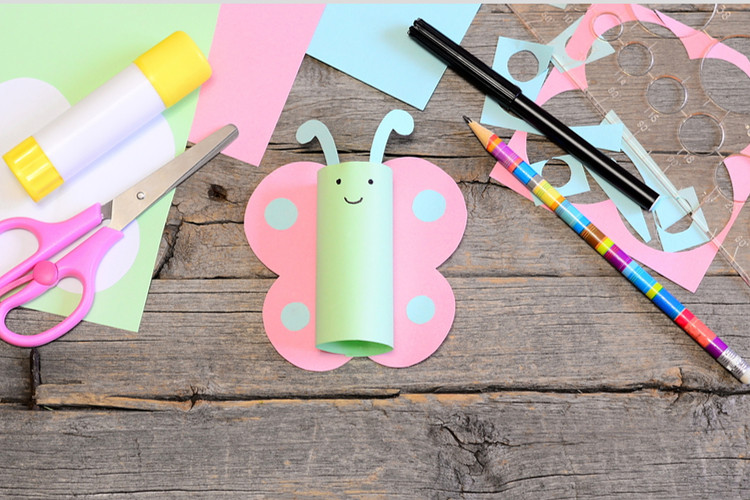 Turn your old desk into an arts and craft table for your kids. Both you and your kids will love it because the kids can use this table for their art without worrying about getting paint all over the floor or carpet.
At the same time, you will find it easier to keep the kiddies' room clean when you put away the toys, crayons, and paints into the desk's storage.
This is a great way to reuse an old desk that you don't want anymore. It also doubles up as a fun project with kids.
7. Use Your Old Desk as a Reading Corner
It's not always easy to find a good place to read at home. A reading corner is a perfect solution to this problem. And you can make one by repurposing your desk and using it in your reading corner.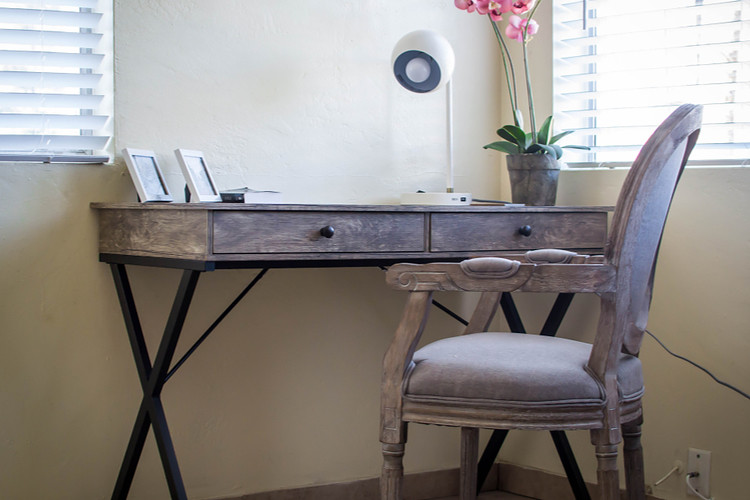 Here are some ideas for how you can use your old desk in your reading corner:
Paint the desk with some nice, cozy colors that make the desk inviting and a great place to relax.
Add pillows, bean bag chairs, cushions, and blankets to the desk for comfort when sitting down and reading in the corner.
Put up shelves or bookcases on the wall next to the desk for books, magazines, or other reading materials you want to display in your new space.
Add a lamp to create a warm environment and also use it to read.
Add plants or flowers on top of your desk as decoration to create a natural ambiance to your new reading nook.
Add some shelves to your desk for storage.
As you can see. All you need to convert your desk into a reading corner is imagination and some DIY elbow grease. A reading corner can be a great space to study, work, or relax.
8. Use it as an All-purpose Station
Place your old desk in a convenient place so that it becomes a perfect spot to drop your mail and keys.
You can use the drawers to stash takeout menus, children's school papers, and maybe your tablet PC.
9. Give Away Your Desk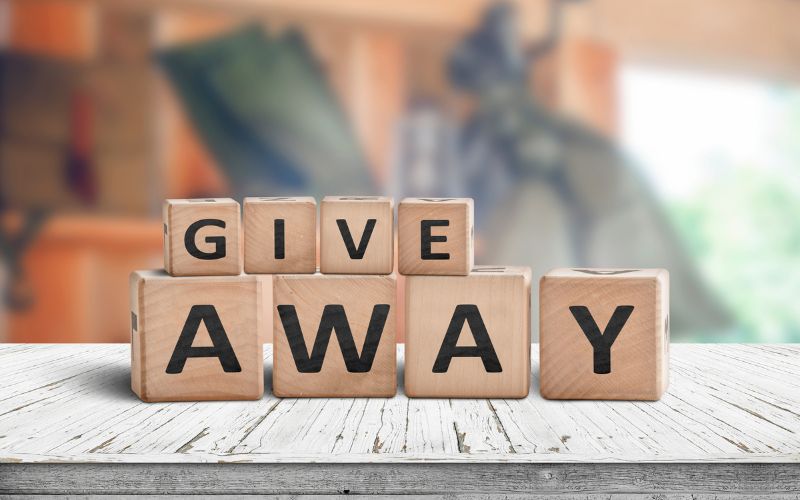 Donating your old desk to a charity organization or homeless shelter is a great way to give back to the community.
You can also donate it to an organization, like a learning institution, that will reuse it for their own needs. Many organizations, like non-profits, are willing to take in old furniture.
10. Turn Your Desk into a Kitchen Island
This idea gives you extra counter space in the kitchen for food prep, cooking, or even homework.
The best part about turning your desk into a kitchen island is that you can make it look like any kind of kitchen island. You can go with a traditional country style or something more modern.
Here's how to turn your desk into an island:
Make sure that your desk is sturdy enough and has enough space in it to store stuff.
Cut and place boards that will perfectly fit on the top and sides of your desk. That is what people will see when they walk into your kitchen, so make sure the boards look good and match the rest of your decor.
For more information on how to turn a desk into a kitchen island, check out this youtube video.
Can I TRANSFORM This Old Desk Into a Kitchen Island? - Furniture Flipping Giving old desk makeover
11. Sell Your Desk
You can sell your old desk to friends and family who might be looking for a bargain or an upgrade. You could also try posting on social media or Craigslist to see if anyone needs a desk.
Chances are you will quickly find a buyer as there's a growing market for old desks that are stronger, cheaper, and can be reused for other purposes. Selling your old desk is a great way to make some money off your desk.
Thanks for reading!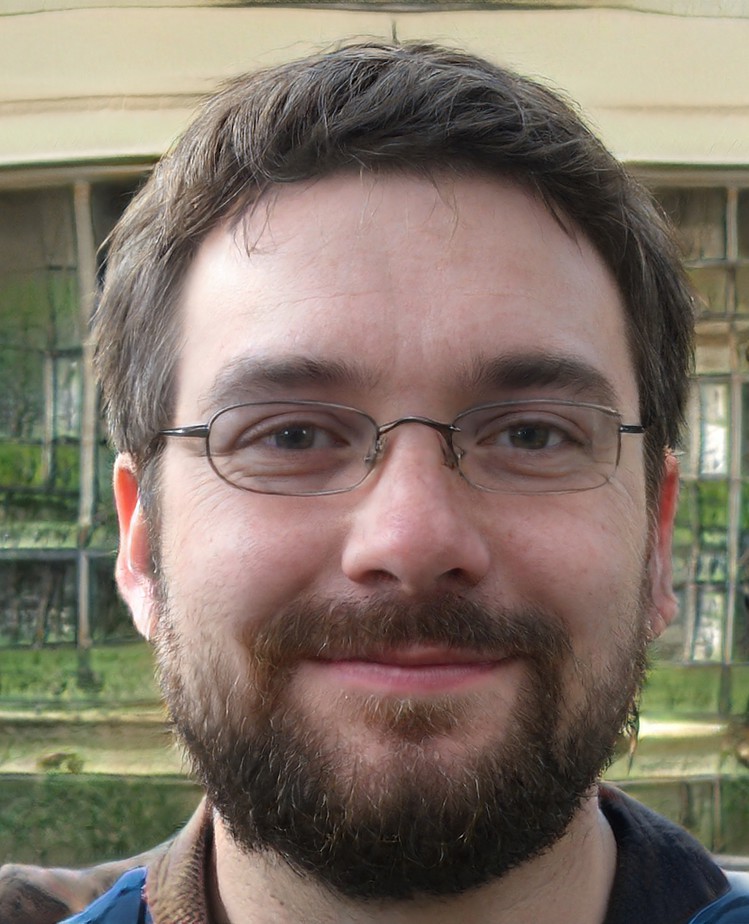 My name is Vance, and I am the owner of To Ergonomics. Our mission is to improve your workflow by helping you create a supportive and welcoming environment. We hope that you'll find what you're looking for while you're here.