When talking about office chairs, you just can't skip over Herman Miller.
Their chairs are well crafted, high quality, and, most of all, expensive.
Before you sneer and laugh at the ludicrous pricing, you have to understand the brand, history, practices, and products.
The Herman Miller History
Who is Herman Miller?
First, we have to trace back their steps to 1905.
In that year, The Star Furniture Company opened in Zeeland, Michigan.
Herman Miller was a businessman. He helped his son in law D.J. De Pree bought this company in 1923.
You wouldn't believe it but in 1909, D.J. De Pree started as a clerk in this company!
Anyway, De Pree eventually renamed the company after his father-in-law, and the rest is history!
Herman Miller Company Milestones
For about 115 years, Herman Miller has prospered. But they didn't get to where they are overnight.
After De Pree became the president, there were many changes made for the better!
Thanks to Gilbert Rhode, an architect from New York, the company shifted to a more modern one in 1930.
By 1945, the first Design Director was appointed. His name was George Nelson, and through him, famous designers were introduced.
These designers were the brilliant Charles and Ray Eames.
Thanks to them, Herman Miller was able to produce and release molded plastic chairs, walnut stools, the lounge chair and ottoman, and the molded plywood chair.
Of course, the Noguchi Table was also added to their collection because Herman Miller worked with Isamu Noguchi, too!
As if this sudden avalanche of growth wasn't enough, Alexander Girard was appointed head of the textile division. With his help, they were able to introduce fun and unique patterns.
By 1960, Robert Propst led the research corporation. Eight years later, his hard-working off with the ACTION OFFICE, which reshaped how the workplace looked and functioned.
Then, in the year 1974, Don Chadwick designed Modular Seating, which is widely used until today.
With this sweep of continuous victories, Herman Miller has become a well known and successful company.
However, they're most known for becoming the leader of ergonomic seating.
Among these ergonomic seats were Ergon, Eqya, Setu, SAYL, and Mirra 2. These were some of their best ergonomic seats designed by the likes of Bill Stumpf, Don Chadwick, Studio 7.5, and Yves Béhar.
But the most famous ergonomic seat in their arsenal was the AERON by Bill Stumpf and Don Chadwick.
108 Years of Herman Miller (in 108 Seconds)
What is Herman Miller known for?
For over 100 years, Herman Miller has evolved with the times. This is truly a great sign of a progressive and enduring brand.
Their pieces are known to be practical, but also very well designed in terms of visuals and aesthetic.
One word that can encapsulate their design branding is CONTEMPORARY.
At this point, Herman Miller has become synonymous with modernity when it comes to design and furniture.
Furthermore, Herman Miller is a company that is proud of how they contribute to the well-being and health of not only their customers but also their employees.
They also have the Herman Miller Group. Here, they bring together companies to work with.
Some of these are brands such as Design Within Reach, Geiger, Maharam, Nemschoff, Inc., Colebrook Bosson Saunders, Naughtone, Maars Living Walls, and HAY.
Herman Miller Office Chairs
Under Herman Miller alone, there are 16 office chairs to choose from. With the Herman Miller Group, there are 6 other office chairs.
I've named a few of their chairs below for a quick run down!
Aeron Chairs
Sale
Herman Miller Aeron Ergonomic Chair - Size A, Graphite
Your purchase includes One Herman Miller Aeron Ergonomic Chair – Size A, graphite color
Chair dimensions: 38.5" H x 25.75" W x 16" D. Seat heights: 14.75"-19".
Tilt Limiter lets you set the recline range at one of three postures. Tension control lets you adjust the amount of...
At the top of the list is the Aeron Chair. We can't talk about Herman Miller without mentioning this prize in their collection.
This ergonomic office chair was released in 1994. Since then, it has been updated and remastered for 20 years.
These updates weren't just made out of the blue. Everything was based on new research about comfortable sitting, manufacturing, and technology.
But what makes the Aeron Chair such an outstanding office chair?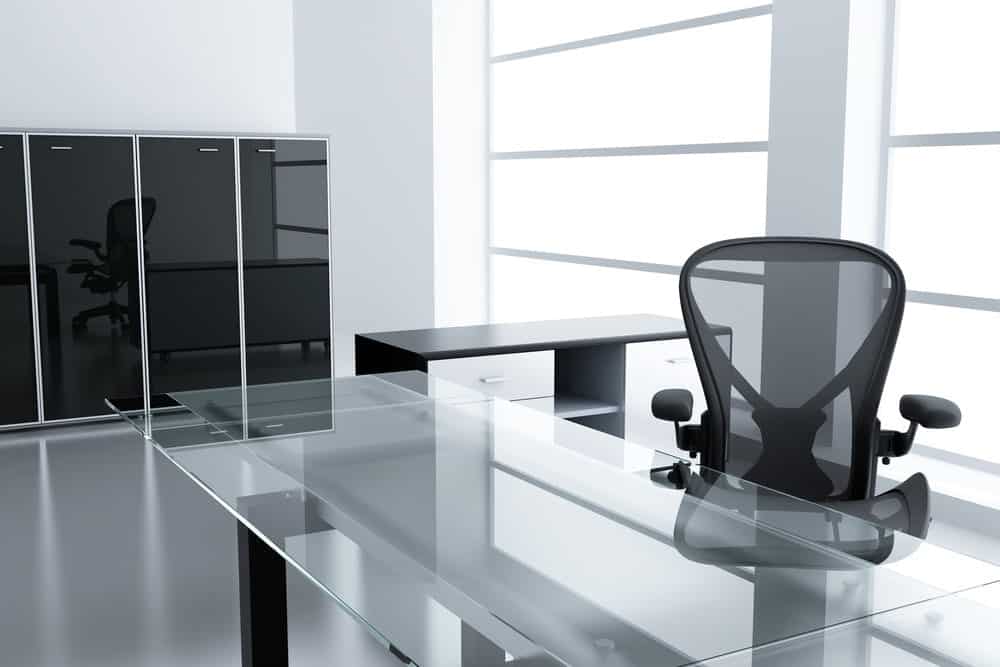 1. The refined tilt mechanism
With the updated and thinner tilt mechanism, the user can feel how the seat moves seamlessly and naturally to their movements.
2. Seamless shifting and full recline
That's right, this chair can recline completely!
Not only that, but the way it shifts from seated to recline is smooth and easy.
The back has even been moved 1.8 degrees forward to improve the support and posture of the user.
3. 8Z Pellicle Suspension
Other brands use mesh because it's more affordable, but it just isn't the same!
The 8Z Pellicle is also breathable and keeps the user cool.
But what sets it apart is that it's more ergonomic and comfortable because of the 8 zones of varying tension.
For an easier explanation, the tension is firmer at the edges. However, for the parts that make contact with your body, it's more yielding.
This makes the user feel like they're being enveloped. Overall, it's more comfortable and it gives more support.
For better posture and support there are adjustable individual pads to support the sacrum and lumbar area.
For anyone worried about their spinal health, or if you suffer from back problems, this is going to be a necessity.
5. Carefully curated colors
You just know that they're a veteran at what they do because even their color options are well-thought of!
There are 3 color options. The darkest color is "Graphite" and it's the most similar to the original Aeron.
The next color is "carbon" which is a neutral color that can fit well in an office with a warm or cool hue.
Finally, the lightest shade is "Mineral," a gorgeous pick if you're a fan of the open space office.
All the color options have a satin aluminum finish. The finished product looks like a lustrous high-end industrial piece of furniture.
It comes in three sizes, too! You don't have to feel like a chair is too big or too small for you. And the materials are used with environmental sensitivity in mind.
Overall, the Aeron chair is a beautifully crafted seat that is great for your spinal health and designed to adapt to your needs and your body.
It's truly a marvel fully deserving of the awards mentioned below.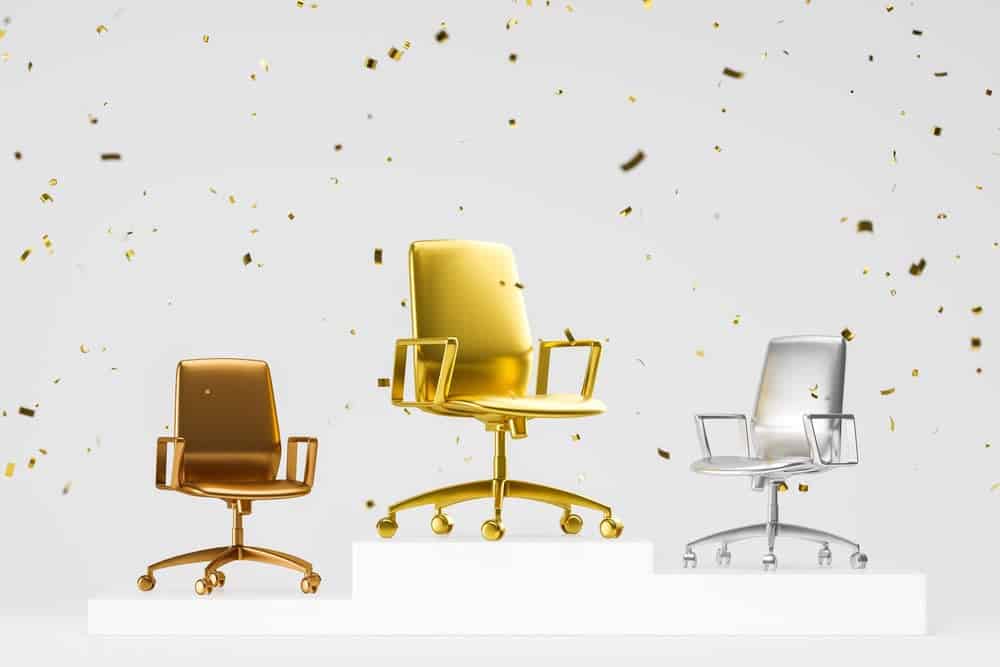 Awards won by the Aeron chair
As I am writing this, Herman Miller as a whole has won 108 awards and recognitions.
These awards were rightfully gained because of their innovative products, excellence as a company, and their contribution to the environment.
The ergonomic office chair AERON won 7 awards (and I honestly expect it to win more in the future).
In 1996, the Japanese Ministry of International Trade and Industry (MITI) awarded AERON the Gold Prize for the "Good Design Awards" under the Office and Storage Company.

For the year 2001, it garnered 3 achievements. First, Your Company magazine named it as one of the "Designs Greatest Hits"

Business Week's issue of January 8 included the Aeron Chair in their list of "Best Products" of 1995.

Finally, MITI awarded it another Gold Prize for Good Design (G-Mark) for Foreign Products-Furniture and Interiors.

In 2002, the magazine Fast Company recognized the Aeron as one of the 15 best-designed consumer products in the past century.

Again, the chair received another award from MITI in the year 2011: "Good Design Long Life Design Award".

The "Good Design Award" in the Furniture and Lighting category by the Industrial Design Council of Australia was given to the remastered Aeron chair in 2017.

Finally, this chair has also become a permanent feature in the Museum of Modern Art collection.
Introducing the new Aeron® from Herman Miller®.
Cosm Chairs
But the Aeron Chair isn't the only excellent office chair in their collection.
The Cosm Chair is also a gorgeous, ergonomic, and sophisticated chair.
This seat responds to your body instantly and gives that superb support you need as you work long hours in the office.
With the intercept suspension, you can keep yourself cool because of the breathable and temperature-neutral material.
And it envelopes you as you sit because there is no gap between your body and the seat. This will give you extra support for your spine.
Next is the flexible frame which is so thin that it doesn't even feel like it's there.
The Auto-Harmonic Tilt combines the intercept suspension and the flexible frame to make the user feel weightless. This feature means that no adjustments are needed and it tilts instantly!
Designed by Studio 7.5, this chair is what you would call extraordinarily AESTHETIC. Whether you're looking at the low back, high back, or midback variety, the lines are crisp and balanced.
Add to that the beautiful color options are also devised with a lot of care.
The color Canyon is the most memorable because of how strikingly red-orange it is, perfect for those who are more adventurous with their furniture pieces.
Nonetheless, the more neutral shades such as Glacier, Nightfall, Studio White, Carbon, and Graphite, are just as equally pleasing.
Cosm Chair by Herman Miller
Bumper Chair
This particular chair was created with one of the members in the Herman Miller Group: Geiger.
This chair has been around since 1964 and it was designed by Ward Bennet.
This modern and minimalistic design is just perfect for today's taste because the minimalist trend has made a comeback.
But aside from being an elegant chair, the lumbar support is also great.
What I'm most impressed with is how this chair is seam-free. When it comes to fabric desk chairs, there's always that imperfection with the seams.
It can be crooked or easily unraveled, but because there is no seam, you don't need to worry!
From the arm-cap to the inner, it's also equally amazing how they only used a single piece of upholstery. This just shows how much care they put into the craftsmanship.
Herman Miller: Ward Bennett at 100
Always Chair
This is another chair from the Herman Miller group. This time, this chair was created with Naughtone.
Created for all kinds of purposes, this swivel chair is comfortable and gives excellent support.
The engineered foam and steel core makes this a sturdy chair despite its elegant and unique shape and design.
It also comes in a variety of upholstery fabrics to fit different tastes.
Are Herman Miller chairs comfortable?
Coming from the leader of ergonomic seating, you can be sure that these chairs are the most comfortable in the market.
The ergonomic aspect isn't just for show. It's based on research and designed by seasoned design veterans.
They don't simply stop at one design either, they build on that and improve it continuously as new information about ergonomics and seating comes around.
All the awards that a single chair is a testament to the comfortability of the design.
But customers have also loved their chairs and have named the Aeron as their favorite seat.
Just check out this customer review below!
Herman Miller Aeron Chair Review - Most Comfortable Computer Chair?
Are Herman Miller chairs worth it?
Herman Miller chairs are worth it without a doubt. If you are willing to spend that price, that is.
We all have our limitations when it comes to budget.
Some might think it's purely impractical to purchase an Aeron chair. I get it, it's just so expensive!
But there are other affordable options in their catalog. Look through their online shops and you might just find the right price and design for you.
Nonetheless, the Aeron chair is just the best option hands down.
Here's a tip, save up for the chair, because it's an investment.
It's going to last you a long time, and you can be sure about the quality of the chair.
But don't buy the chair at full price! Remember to watch out for sales and vouchers to get a better deal.
Are expensive office chairs worth it?
But it does make you wonder, are expensive office chairs the main factor you need to consider when buying a chair?
It's easy to believe the misconception that the more expensive the product is, the better the quality.
That isn't always the case. Some brands just hike up the price even if the quality isn't great at all.
Before spending your hard-earned money, look into the brand, the quality, and customer reviews, too!
Sometimes a more affordable office chair is of better quality than other expensive chairs.
Overall
Herman Miller chairs are expensive because of the amazing achievements the brand has achieved in its history.
The care that goes into making these products is reflected in the quality of the finished product.
But it isn't just about caring, it's also about the people who work on these products, the quality materials, extensive research, design expertise, and perseverance, to name a few.
These chairs are expensive because they are the crème de la crème of office chairs.
Many of the chairs you see today are based on and inspired by the Herman Miller chairs.
They're nice dupes, but they're just not the same as the real deal.
If you want to feel the difference, you quite literally need to take a seat.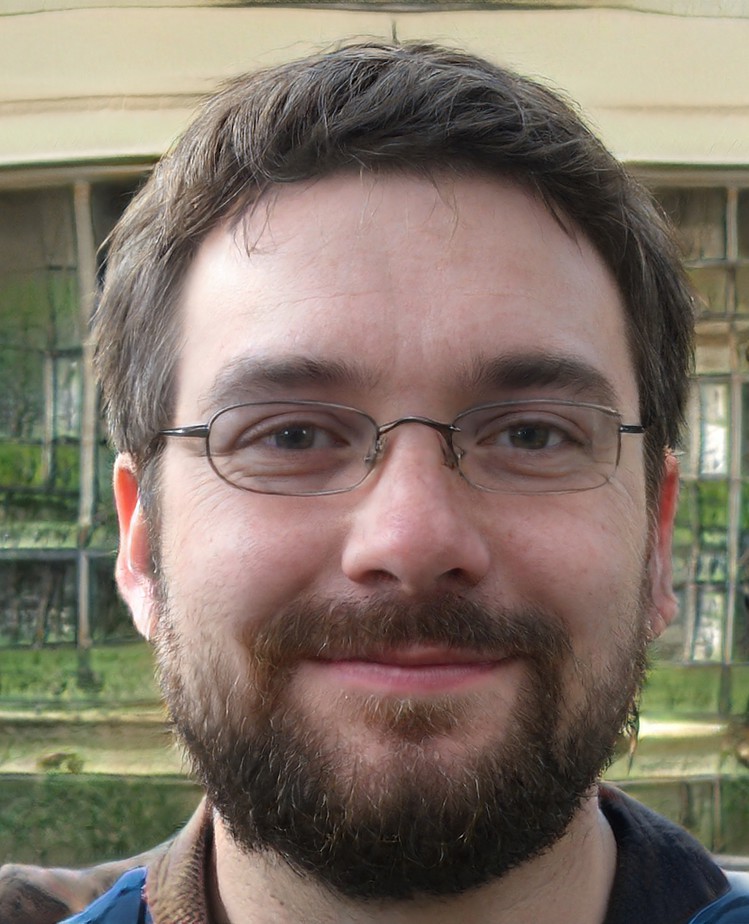 My name is Vance, and I am the owner of To Ergonomics. Our mission is to improve your workflow by helping you create a supportive and welcoming environment. We hope that you'll find what you're looking for while you're here.