If you've been looking for a high-quality, ergonomic office chair, then you must have heard of Herman Miller.
But like the rest of us, you might have been surprised at how expensive one chair is.
So naturally, we'll be asking this: are Herman Miller chairs worth it?
We'll discuss what makes a Herman Miller chair so special and if it's worth the expensive price tag.
And by the end of all this, we hope you get to decide if a Herman Miller chair is still something you want to invest in.
Let's begin!
What is Herman Miller?
When it comes to Herman Miller, it's not so much a what, but rather a who.
The Herman Miller company was named after a Michigan businessman of the same name who helped D.J. De Pree, his son-in-law, buy the Michigan Star Furniture Company.
De Pree, who was already working at the company since 1905, wanted to name the newly bought company to his father-in-law because of the latter's integrity.
Since the acquisition, the Herman Miller company started hiring more designers that would focus on several aspects – home furniture, textiles, and office spaces.
In 1945, George Nelson became the company's first design director. And since then, he's been introducing designers to design chairs and home offices.
It wasn't long until one of Herman Miller's chairs became the TIME Design of the Century.
And the rest was history.
6 Reasons Why Herman Miller Chairs are Worth It
Now let's talk about the reason why you're still reading this – you want to know what makes a Herman Miller chair so special.
We've seen people rave about their chairs, and like you, we've wondered why a simple office chair deserves all the hype.
So let's take a look at why.
1. Ergonomics
Herman Miller Aeron Remastered 2020 Review: IS IT WORTH IT?
The first thing that you have to concern yourself with if you ask us is ergonomics.
After all, you're spending at least 8 hours in an office chair, so it makes sense you get the chair that takes care of your spine.
What Herman Miller does best is ergonomics. There are about five different adjustments you can make on any Herman Miller chair.
That includes seat height adjustments, back tilt tension, lumbar support tension, armrest height, and armrest angle.
So if you're looking for a chair that has a lot of adjustable height and tension features, Herman Miller hits the nail on that.
Although some doctors think that the almost reclining angle of the backrest isn't the best for your neck, you can always adjust the tilt tension to reinforce a straight posture.
Doctor Reviews Herman Miller $1,400 Chair!
2. Chair Size Options
Herman Miller Aeron Classic: How To Select The Right Size
Did you know that you can pick the right chair size and width for your weight and height?
Herman Miller chairs come in three sizes – A, B, and C.
Size A chairs are perfect for smaller-built people. We'd say these are the chairs ideal for women who fall under 5'10".
However, you might still opt for sizes B or C since they have a higher seat depth and width.
The best way to know which Herman Miller chair size is best for you is to try sitting on the chair of your choice.
We know it's a bit inconvenient to do that, but this way, you'll be able to know which chair gives you the most comfortable seat.
And this is another reason why Herman Miller is worth it. No other chair brand will give you this kind of size range.
The fact that they made chairs that aren't for everybody allows you to find the right chair for you.
3. Lumbar Support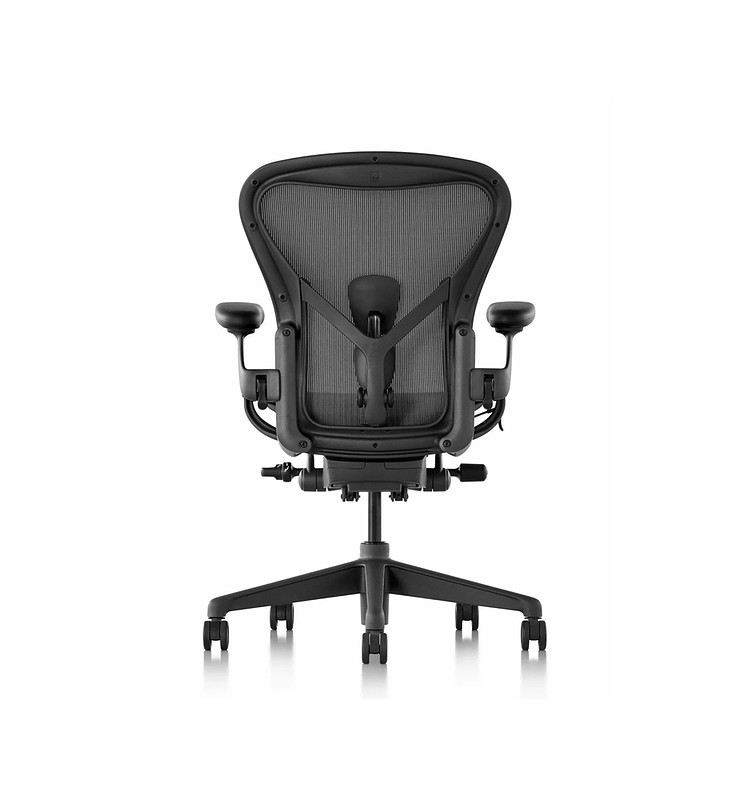 You can always choose to have PostureFit SL or the basic backrest.
What's the difference?
PostureFit SL is adjustable lumbar support available to a lot of Herman Miller chairs. It has a knob that you can tighten so that the mechanism pushes your lumbar area forward.
This way, your spine right above the pelvis follows its natural inward curve.
But of course, you can also opt out of this one. What you'll still get is a mesh back that doesn't have any mechanism pushing your lumbar region forward.
Adding lumbar support gives a lot more comfort to your back. Not only is this recommended by doctors, but it also increases your productivity (we bet your managers would love that too!).
4. Customizable Armrests
Embody Gaming Chair: Adjusting Armrest Height and Width
Did you know that you can pick a Herman Miller chair without armrests?
We know it sounds unusual, but if you don't want anything to constrict your movement, a no-armrests option might be helpful.
You just have to indicate this when you're ordering from their site or a physical store.
Apart from that, you can choose a leather arm pad or a non-upholstered arm pad.
If you get hot quickly and prefer a more breathable option, we suggest going for the non-upholstered arm pad.
But wait, your armrest customization doesn't end there!
You can also choose if you want your armrests to be stationary, height-adjustable, and with or without pivot capabilities.
So there's a lot of things you can do with the options available for Herman Miller.
5. Design
We know that whether a design is good or bad is subjective, but we'll be talking about how different a Herman Miller chair looks compared to your traditional office chair.
Let's talk about the mesh. The mesh in traditional office chairs is thick (which is good), but they're not flexible.
Many people even complain about how it bites your back, and prolonged sitting only makes working even more uncomfortable.
On the other hand, Herman Miller chairs have thin and flexible mesh material.
Now we know what you're thinking – that thin mesh isn't durable. But trust us, it is.
We've seen Herman Miller chairs last for more than ten years without any permanent dent or holes in the mesh.
Another aspect of design we love about Herman Miller is the overall look of the chair. This is especially obvious for the Sayl Chair .
If you've seen the Sayl Chair, you'll know that Herman Miller brings the most modern-looking chair in the market.
Couple that with the fact that their designs are intentional – they have specific functions that either help your back or your overall comfort.
So for design, no doubt Herman Miller is the best.
Sayl Gaming Chair from Herman Miller - ABSOLUTELY ESSENTIAL!
6. Durability
Herman Miller chairs are said to last for around 12 years.
At first, we were skeptical about this until we read a lot of reviews about Herman Miller's durability.
And yes, they are durable!
You can attribute this to the high-quality materials and design that Herman Miller uses for their office chairs.
Their mesh alone, though thin, is very long-lasting. We didn't think that it would stay flexible for so many years, but it does.
Even the whole mechanism of the chair can withstand the test of time. Of course, you should still do some regular cleaning and maintenance to maintain its quality.
The small knobs and levers that adjust your chair might not look strong, but they are attached securely to the chair so they won't ever fall off.
Just think about it – if Herman Miller weren't sure their chairs would last up to 12 years, they wouldn't give you a 12-year warranty for them.
So it's a huge nod to durability.
Is a Herman Miller chair great value for money?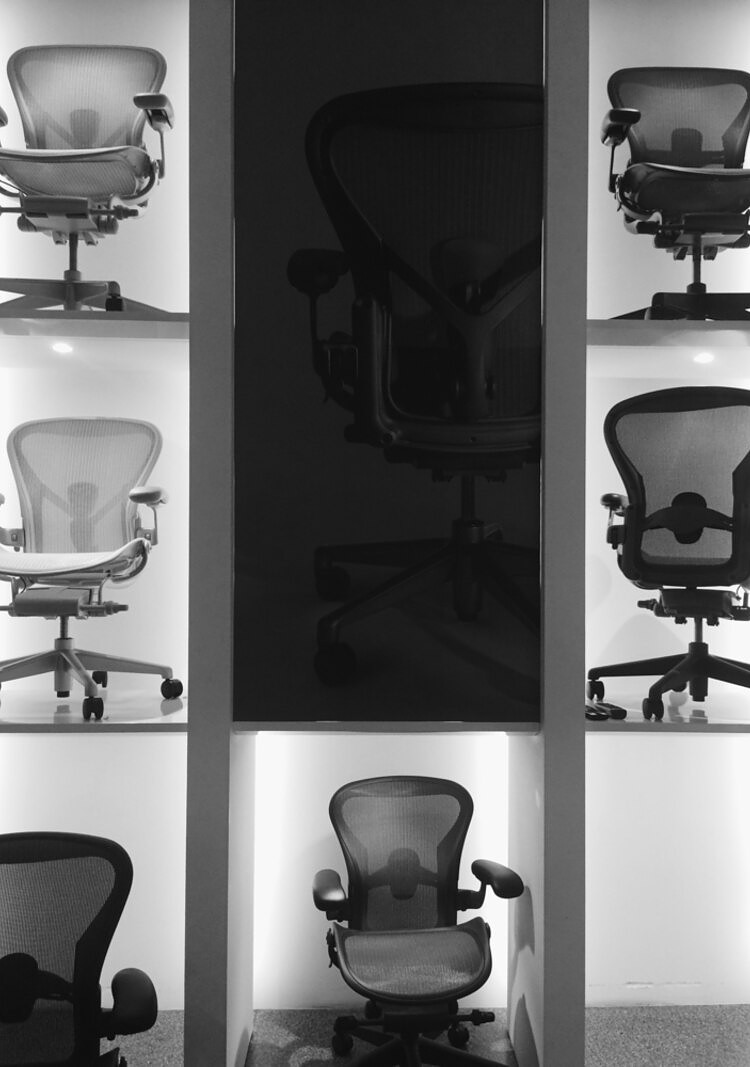 If your priority is ergonomics, we'd say that the Herman Miller chair can still have a few improvements in promoting a proper posture.
Nonetheless, its many backrest adjustment features make up for the almost-reclined backrest. Besides, Herman Miller chairs already give better ergonomics compared to other office chairs in the market.
On the other hand, if customizability, features, design, and durability are your top priorities, Herman Miller chairs are worth it.
No one does design and customization like Herman Miller. It's a lot like building your own high-quality chair.
And in our experience, it's difficult to find another office chair that gives the same benefits.
We've never even heard of a chair with three different sizes made to fit any height.
Plus, you get to customize the lumbar support and armrests. These features make everything more personalized to your needs.
Conclusion
Overall, Herman Miller chairs are still costly even with all the excellent features it has.
But if you're looking for an office chair that you'll invest in in the next 5-10 years, we'd say taking a chance with these chairs will be a great investment. So yes, they are worth it!
Of course, if you still find this too expensive to consider, then we won't force you to choose a Herman Miller chair.
After all, the decision will be up to you.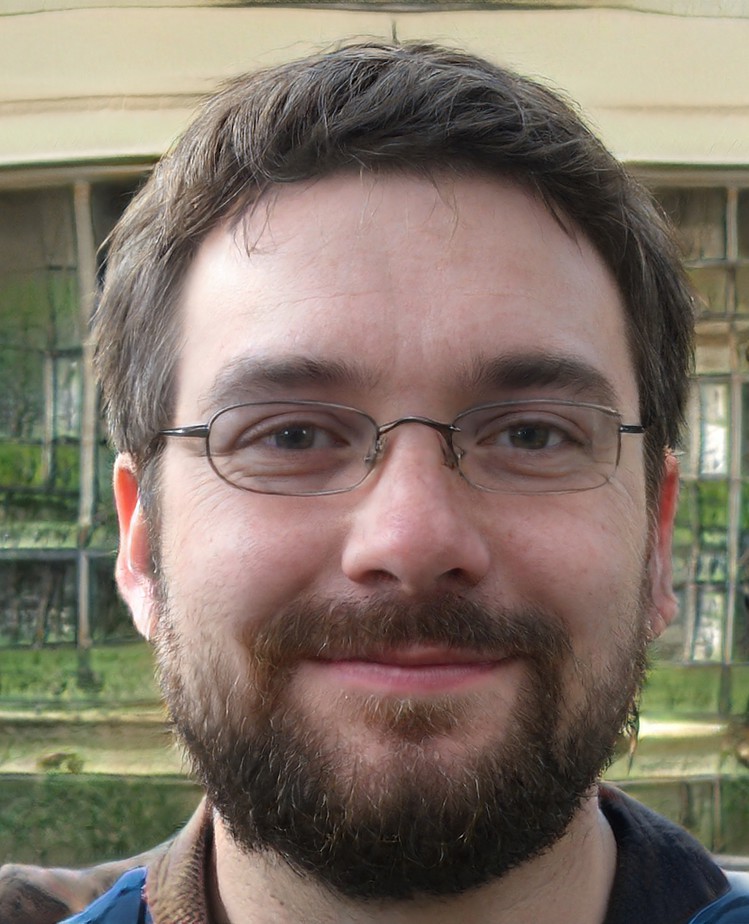 My name is Vance, and I am the owner of To Ergonomics. Our mission is to improve your workflow by helping you create a supportive and welcoming environment. We hope that you'll find what you're looking for while you're here.