An office chair is simply a piece of equipment until you realise to what extent it may impact your productivity, mobility, and overall comfort.
When it comes to office chairs, the debate of the century is whether they should be armed or armless.
While the answer is mostly subjective, there are certain factors that may persuade you to opt for one over the other; we're going to discuss those factors.
Pros and Cons of Armless Office Chairs
Pros
Armless office chairs tend to be more compact than their armed counterparts. They're the perfect choice for remote workers with small workstations in their homes because they slide right under your desk and fit seamlessly.
Additionally, since they're so compact, transporting them or moving them around the office is a breeze.
Economic
On average, armless office chairs are significantly more affordable than their armed counterparts. This is because less material and fabric are needed to make armless chairs; this reduces their manufacturing cost significantly. In addition to that, they require fewer labor hours to produce.
Since people usually get into the habit of applying pressure on armrests, they may break with prolonged usage. In that sense, armless chairs are more economic, because they comprise less repair and maintenance costs.
Increased Mobility
Armless office chairs are designed in such a way that they allow you to maneuver around your desk or workstation without the need to get up. Since armless chairs are more compact and use up less space, you can freely move in several directions without constantly worrying about knocking something over.
Cons
Limited Sitting Positions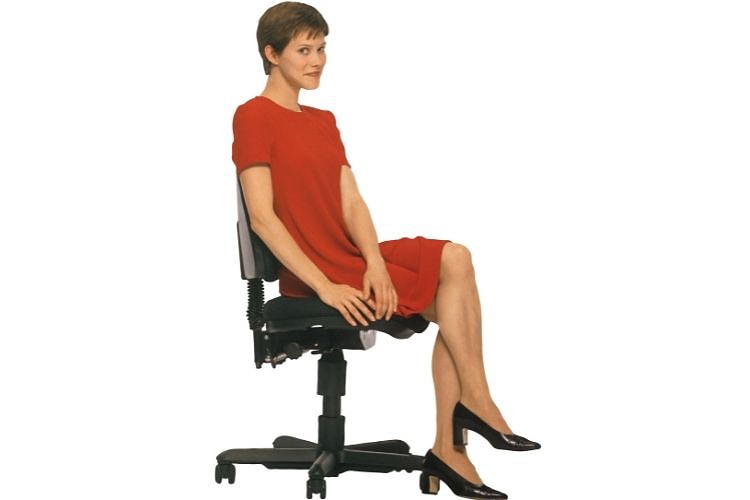 Armless office chairs don't really allow for a variety of sitting positions. The only way you can sit on them is by facing forward and holding up your weight.
You can't shift your weight from one side to another, while pressing on the armrest, and you can't let your feet dangle over the armrest. Even sitting cross-legged with your feet up will require a great deal of flexibility and balance.
Unlike armless chairs, office chairs with arms allow you to shift your weight from one side to another while sitting. This is mostly done to avoid work-related injuries like chronic back pain and stiff necks.
In fact, a study conducted by ergonomics specialists demonstrated that sitting in an awkward or uncomfortable sitting position for a prolonged period of time caused several work-related injuries.
Less Ergonomic
Armrests aren't necessarily key ergonomic features, but they make a difference. That said, armless chairs aren't the best choice if you're aiming for maximum comfort.
Uncomfortable
Ergonomics shouldn't be confused with comfort. The two do go hand in hand but they can't be used interchangeably. Office chairs without arms are especially uncomfortable because you can't really sit and relax on them while taking a break.
Should an Office Chair Have Arms?
Whether an office chair should have arms or not is subjective, because people will often pick one or the other based on several factors, including personal preference. Nevertheless, according to ergonomics specialists, awkward sitting positions and static postures are key risk factors for work-related injuries.
Additionally, ergonomics specialists concluded that office chairs should be designed to be sufficiently ergonomic and provide maximum comfort. Ergonomics can be achieved with a combination of key features and supporting features like armrests. In fact, armrests are known for reducing load and pressure on the arms, shoulders, and neck.
From a medical point of view, armed office chairs are the ideal choice. However, it's imperative that you consider other factors. That way, you're sure to pick the option best geared to your needs.
When you consider how many health risks armrests eliminate and how many benefits they provide, it may seem like armed office chairs should be the ideal choice for everyone. That's not the case though, because armless and armed office chairs provide unique benefits and come with distinct downsides.
Here are questions to ask when deciding on which office chair to opt for:
What's your office set-up? Office chairs with no arms are typically used in tightly packed or small offices because of their potential for increased mobility.
What type of work do you do? Oddly enough, the type of work you do also influences the kind of office chair you'll need. For instance, armless chairs are generally known as typist chairs. Conversely, armed office chairs are known as executive chairs, but they're also ideal for freelancers working remotely.
Are Armrests Good for Ergonomics?
Before we deep-dive on whether armrests are good for ergonomics, we need to break down what ergonomics actually is.
In a nutshell, ergonomics primarily comprises taking certain features and functionalities into account when designing furniture, equipment, and devices, to make them as comfortable as possible and to reduce the risk of injury.
When it comes to armrests, they aren't key ergonomics features, meaning you can do without them. However, not only do they make a difference, they also ensure maximum comfort. Here are ways in which they play into ergonomics;
Reduce spinal load
A study showed that the ideal sitting position while working at a desk is when your trunk is inclined, not slumped. Resultantly, when armrests are properly designed, they reduce the load on the spine, allowing for more inclination, as opposed to slumping.
Reduce neck and shoulder discomfort
This is especially common among computer users. Armrests also help support the arms while working which reduces the pressure on the neck and shoulders.
Reduced pressure on knees and hips
This comes into play when you rise from your seat; without armrests, your knees and hips take on the full load, whereas armrests can take some of the legwork. According to ergonomics specialists, using armrests to rise from your seat reduces pressure on the knees and hips by about 50%.
Can you Remove Arms from Office Chairs?
The good thing about office chairs with arms is that you can easily remove the arms if you prefer to have them without arms. Here's how to go about it:
All you'll need to remove the armrests from your chair is a hex key. You'll usually find one underneath your chair. Alternatively, you can get one from a hardware store.
Firstly, you're going to place the chair on a solid flat surface, so it doesn't wiggle around while you're working on it.
Next, you'll turn your chair around so you're facing its back. You should see 2 bolts on either side of the chair, attaching the backrest to the chair. From there, grab your hex key and proceed to loosen the bolts and once the bolts have been removed, you can gently remove the backrest to expose the bolts attaching the armrest to the chair.
Lastly, you're simply going to use your hex key to loosen the remaining bolts. Once that's done, the armrests should come off easily.
Depending on what you'd like to do next, you may need additional tools. However, if you simply want to remove the arms, you'll only need a hex key. It's worth noting that the key needs to be the correct size.
Herman Miller Aeron Classic: How To Remove Your Armrests
Final Words
There are no conventional trends or rules when it comes to picking the kind of office chairs for your office. While the vast majority opt for armed office chairs, you absolutely need to take several factors into consideration. Ultimately, the ideal choice is the one best tailored to your needs.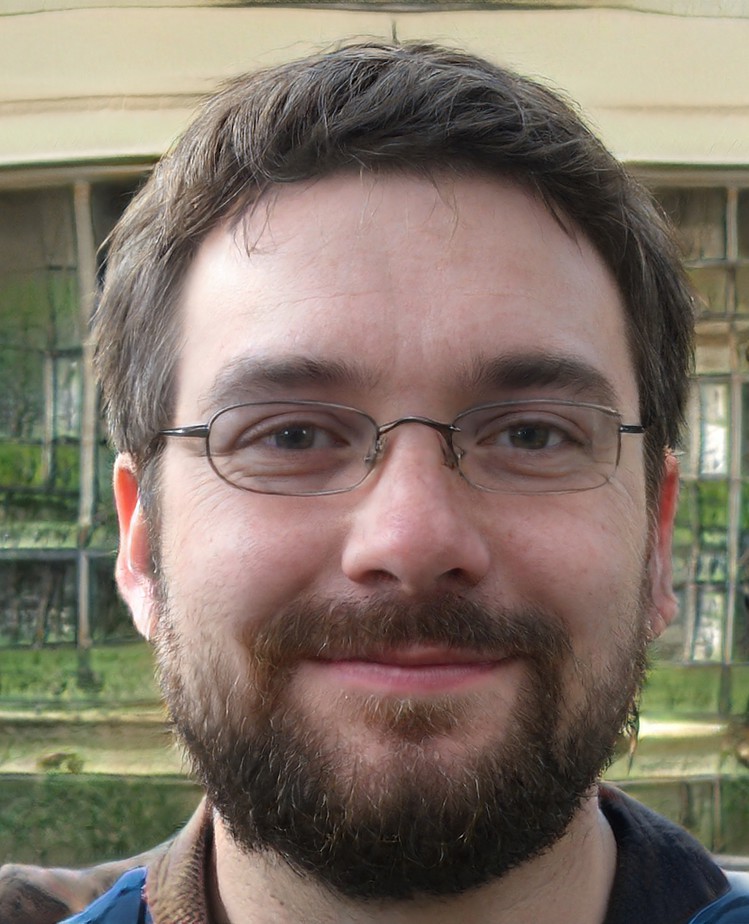 My name is Vance, and I am the owner of To Ergonomics. Our mission is to improve your workflow by helping you create a supportive and welcoming environment. We hope that you'll find what you're looking for while you're here.