More and more people have shifted from working out of traditional offices to conducting business from home. Never has it been more crucial for people to have a dedicated workspace in their houses.
When we imagine home offices, we automatically think of the hardware — a computer and a printer — and perhaps a lamp. But when you think about it, a home office is more than the gadgets you have.
You may be using the best equipment available, but it doesn't guarantee that you'll be productive in your workspace. It's because the way you set the room up — not just your laptop, but even your chair and your table — contribute to your overall productivity.
We come bringing good news. Having a better idea of optimal space requirements allows you to use your area efficiently. If you spend a lot of time on your desk, you know how vital it is to be comfortable. And when you increase your comfort level, you become more effective when doing your tasks.
We'll be exploring how to ensure you have ample space for your office chair and your work desk. Having this knowledge allows you to arrange (or rearrange) it. It leads to fewer distractions, better floor area utilization, and increased productivity.
Are you ready to know more? Here we go!
How Much Space Do You Need for Your Office Chair?
First, let's look at your chair. After all, this is where you'll be most of the time.
There are a large variety of office chairs available — they now come in different shapes and sizes. Regardless of the style and design, though, all chairs require one thing: enough space that allows for movement.
Forty-two square inches (a little over one square meter) — that's the typical amount of space your chair needs. Depending on its actual size, you may need to give or take a couple of inches. But if you keep this in mind, you'd be in pretty good shape.
You might be wondering — do you really need that much space for a chair? There are different types of chairs you may use. Here are some of your options:
The computer chair. It's probably the most compact type you can use. As the name implies, you should use it in tandem with a computer table.
The upholstered chair. Of all the various chair types, this type suits home offices best since it provides both form and function. If your workspace is inside your bedroom, this is a good choice — when you've finished work, place it in the corner to serve as a decorative accent.
The executive chair. When you use it with a freestanding desk, this type of office chair can look extremely impressive. It also gives some level of comfort with its back cushions.
The 24-hour chair. This type is ideal if your work requires you to spend several hours behind a desk. Mostly these are ergonomically designed, with padded seats and adjustable backrests.
What do they have in common? None of them exceed 30 inches in width. You might find yourself asking, "do you really need that much space for an office chair?"
The short answer is yes. Remember, even if you're sitting down, it doesn't mean you don't move.
Try to think about it — how often do you back your chair up and push your chair away from the table? How frequently do you pull yourself closer? How often do you slide from side to side to reach items on your desk or in its drawers?
You may not stand up and leave your desk for long periods, but neither do you stay still.
How Much Space Do You Need Around Your Desk?
So now you have an idea of how much space you need for your chair — let's move on to your desk.
Like office chairs, you can choose from various styles. Desk models range from floating or freestanding desks to those pushed against a wall to built-in tables.
As the name implies, floating desks "float" in the center of the room. Think of how an executive's office looks — most of these have freestanding desks.
If this is how you've set up your table, make sure there are at least 30 inches between it and the wall or the shelves. It should be enough space even with your chair in the same area.
Most home workspaces, however, don't use freestanding desks. It simply eats up too much space. Pushing it against a wall is a space-saving technique if you have this kind of table.
Desks come in various sizes, but commonly used widths are 24, 30, and 36 inches. If you're using it for work, choose the one with the largest surface — you can never have too much workspace.
Where Should You Place Your Office Chair and Your Desk in Your Room?
You know what they say — location, location, location!
In the end, the way you put both your office chair and your desk together in the same room makes a difference. If you're not careful, you may end up with a workspace that's too cramped or cluttered.
These types of environments are never conducive, whether for comfort or productivity. If you want to maximize the space you have while ensuring you remain comfortable, here are some aspects you may want to consider.
Work with the amount of space you have.
Although the previous sections had some great tips about which desk size you should get, in the end, you'll have to make sure your desk and chair are appropriate for the size of your room.
Even if you have the grandest freestanding table, you won't be able to appreciate it if you find yourself having to squeeze yourself every time you must get up.
Consider other furniture inside the room.
Unless you're using a previously unused room, you must factor in the things already there. These can be cabinets, shelves, or even your bed (if your bedroom doubles as your workspace).
Ensure a fluid flow of movement.
Consider your room's layout when you position your desk and chair. You still need to make sure that you can enter, exit, and move freely inside.
Don't place your table and chair behind doors. Otherwise, you'll get distracted each time it opens. Make sure there's a clear path between the entrance and your workspace, especially if you know you'll get up from time to time.
Practice Minimalism.
Don't cram too many things on top or around your desk and your chair. As we said earlier, you'll have to be moving even if you're sitting down most of the time.
If you must reposition an object each time you move, think if it needs to be there. And if it does, consider moving it to a less obstructive place.
Remember, the more things you have, the smaller the room will feel. If it begins to get stuffy, you'll always be uncomfortable while you work.
Put Value in Aesthetics.
It's not all about function. After all, you're going to spend a lot of time in your workspace — you must make it yours.
Try to find a place that has natural lighting. If the room allows it, choose a spot that faces a window — you'll get your daily dose of vitamin D, plus it comes with a view!
Having a natural light source also means you don't need a large lamp — perhaps a small one if your work hours extend to the evenings. It translates to fewer cables and wires and, ultimately, more space.
In Conclusion
Taking stock of how much space you need around a chair and a desk helps you successfully put these in the same confined space. You may not always have a say on the size of the area you're working with, but you can always do something about what you put inside it.
By ensuring you have ample space for movement and choosing a layout that allows you to maximize your floor area, you can easily set up a workspace that'll boost your productivity while keeping you comfortable.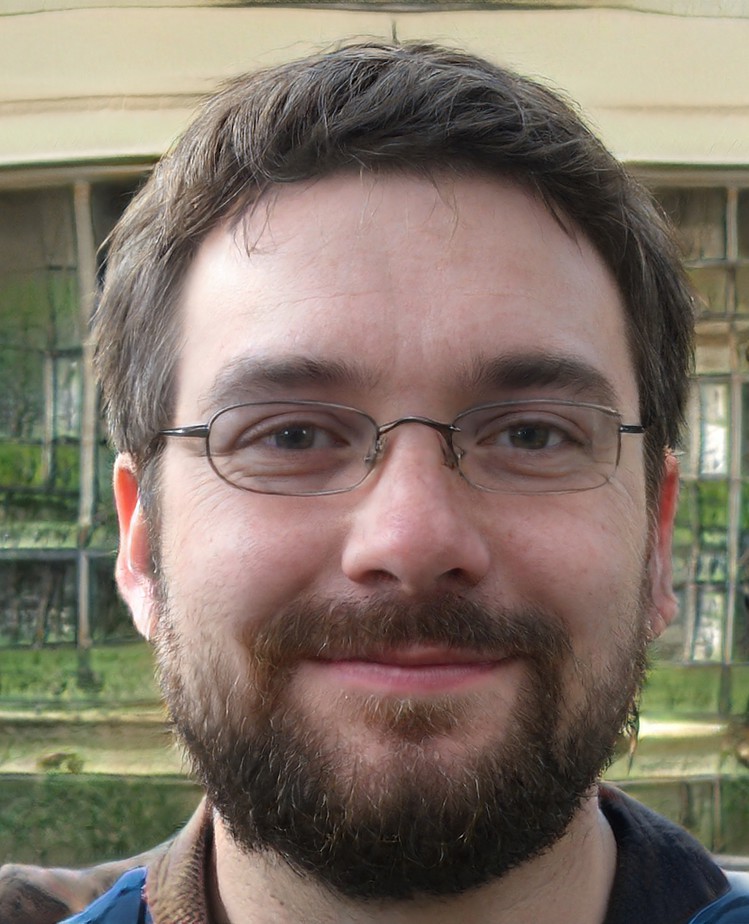 My name is Vance, and I am the owner of To Ergonomics. Our mission is to improve your workflow by helping you create a supportive and welcoming environment. We hope that you'll find what you're looking for while you're here.