There are plenty of poorly designed chairs that are very uncomfortable to sit on. Some chairs are so low on quality that they don't hold up long enough and are a bad investment for your office.
It can be tough to find the right chair that you can sit on for years. One that feels perfectly right, as if made just for you.
Is your chair affecting your capacity to perform at work? If you're thinking more about backaches and less about your work, it's high time to change your chair.
There are plenty of reasons that make office chairs so unbearably uncomfortable. Keep reading ahead to find out what makes a good chair so important, how to identify a bad one, and tips on making an uncomfortable chair easier to live with.
Importance of a Comfortable Office Chair
You spend a good portion of your day sitting at your desk, on your office chair. This makes it incredibly important to choose a chair that you don't dread sitting on everyday.
Remember – your seating comfort levels during work will directly affect your rate of productivity. Besides this, many other factors assure the importance of a good, comfortable office chair.
Some of these factors are as follows:
A Positive Mindset At Work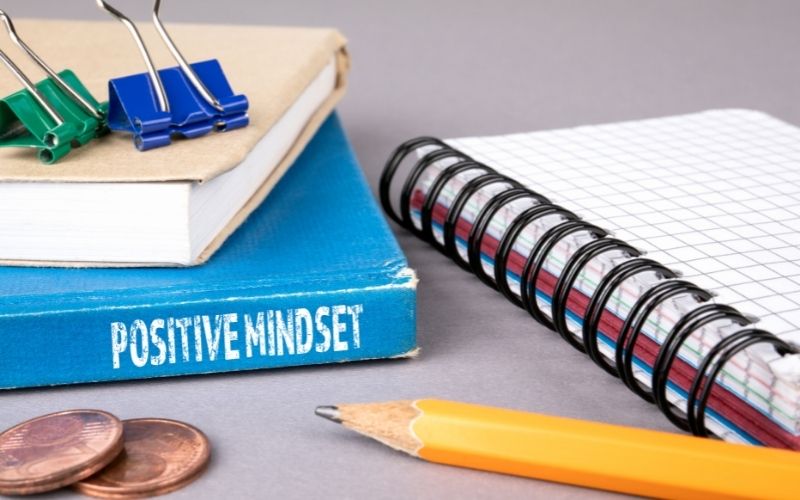 If you invest in an ergonomic chair, you are not only bound to be more productive at your office, but also feel happy and excited to wake up every day and resume your work.
A good chair can majorly impact an employee's productivity and positivity at work. If you want to see your employees feeling and working better, try changing their chairs for better ones and notice the difference.
Avoiding Pain and Posture Issues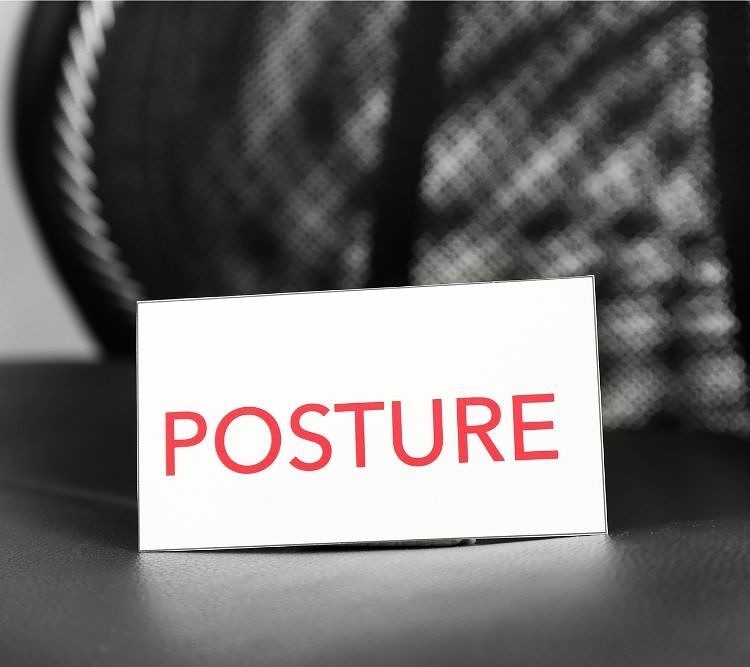 Since you are constantly sitting on your chair and doing your work, if your chair doesn't perform well on the comfort scale, you are most likely to get immense back and neck pains.
Invest in a good chair to reduce the chances of negatively affecting your posture, and incurring body pain.
Good Hip Support
Your hips hold the weight of your body, thus enduring the most stress over long periods of sitting. A high-quality, ergonomically built chair has a certain cushion comfort and depth to it that can properly support your hips.
Adjustable Seating Options
Every individual at an office has individual requirements when it comes to the setting of their chairs. We're all built differently, so naturally, everyone will be required to adjust a chair's height, tilt, and other options as per their preferences.
A high-quality chair will cater to everyone's ideal seating positions while promising them immense support and relief.
Long-Lasting
Although a good quality chair will come at a relatively high price compared to old, uncomfortable ones, the purchase is worth it.
The characteristics of a good office chair aren't just limited to comfort. They will last you long, and in case any malfunction occurs, you can always get them fixed at economical rates.
Why are Office Chairs so Uncomfortable?
Your office chair feels uncomfortable to you, probably because it isn't the right purchase. You might be sitting on a regular office chair instead of an ergonomic chair equipped with all the right features that make for a comfortable chair.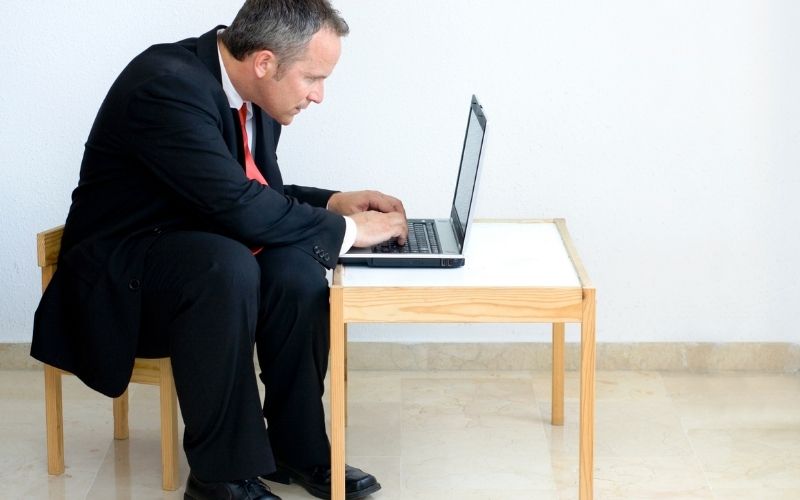 Another reason that affects the comfort of your chair is your size in comparison to your chair's. If your chair is undersized, you will feel trapped sitting on it and experience constricted blood flow to your lower body – resulting in numbness and fatigue.
If the chair is oversized, you will end up developing body pain due to bad posture. If the chair's backrest is too far away, your posture will be incorrect, and you will end up with back pain. Office chairs also feel incredibly uncomfortable when you have to slouch for your feet to reach the ground.
So, why are office chairs so uncomfortable? In a nutshell, it's simply because of investing in cheaper, poorly-designed chairs – without first doing the right research.
The right thing to do is invest in a set of chairs designed to ease employees into work rather than tire them out – this is where ergonomic chairs come in.
Are Ergonomic Chairs Supposed to be Uncomfortable?
We've already gone through the cons of badly designed chairs – so what about ergonomic ones?
The word 'ergonomic' has Greek roots – originating from the word 'ergon', which means 'to work'. it refers to the science of workplace safety and comfort – with an eye on making work more efficient and stress-free for employees. As expected for modern desk jobs, this is a key principle to keep in mind when shopping for office chairs.
There are plenty of ergonomic chairs available in the market. Choosing the right one for yourself can get quite overwhelming from the pool of choices that exist before you.
To help determine if an ergonomic chair is worth its price or not, make sure that the padding on the chair is thick, soft, and sturdy enough to allow you to sit on it for several hours.
The chair should also be fully adjustable. From the headrest to the seat, lumbar support, and height, you should be able to fix and adjust it all as per your choice.
How Do You Make an Uncomfortable Office Chair More Comfortable?
The first two things that come into our mind when we think about a comfortable chair are that — the sitting depth of the chair should be good and support the body posture.
If you are stuck with a chair that doesn't provide both, or either, here are a few suggestions on how to make an uncomfortable chair more comfortable:
Before you check your chair or make any amends to it, ensure that you are sitting up, straight, and correct. Your posture should be good before you can blame the chair's backrest. If the posture is fine, half of your problems will automatically vanish.
If the size of the chair is the wrong size or shape for your body, try adjusting the height of the chair. Height adjustments can alleviate many issues that may persist from the chair because of its poor build. Your chair should be in perfect alignment with whatever is in your sight.
If you have a computer kept on top of the desk, try to level the chair so that your eye level matches the monitor's – this will prevent a great deal of upper back and neck strain. Make a few adjustments here and there until there are no discomforts.
If you do not want to purchase a new chair, you can buy a lumbar support pad and add it to the back of your chair for additional aid. The lumbar support should come with extra padding and should be able to fit well into the design of your chair.
Adjust the arms of the chair appropriately. The chair's arms play an incredibly important part in adding comfort to your seating, as they help take a bit of weight off your spine. You should be able to rest your arms on the chair to protect yourself from having tight and sore muscles.
An effective and budget-friendly way to make your chair comfortable is by placing cushions on the seat of the chair or the back of the chair. Cushions will assist in sitting upright and promote your posture. It will also help you avoid a sore back for a bit longer.
When no above-mentioned solution works and you yield zero results, it is time to replace your chair with a better, more upgraded, and revived version. An ergonomic chair is the safest option to place your bets on.
Make sure the chair meets all your needs and is the right material and size for your office space.
Conclusion
The key takeaway is that one should not shy away from investing in a high-quality, ergonomic chair that promises comfort and sustainability.
When the office seating is planned out, one should focus on having a designated area to sit and equip it with the most comfortable and sturdy chairs and pieces of furniture that will stand the test of time.
One doesn't give much thought to investing in a good chair, but it is an unstated fact that a comfortable chair is the biggest nod to how productive and effective a work life is.
If the chair is not right, your entire focus would be on how uncomfortable the chair is, and you'd love to pack up and head home as soon as possible, not a very work-friendly thought to have, is it?
So, before your chair takes away your work from you, it is time to swap it with a better one!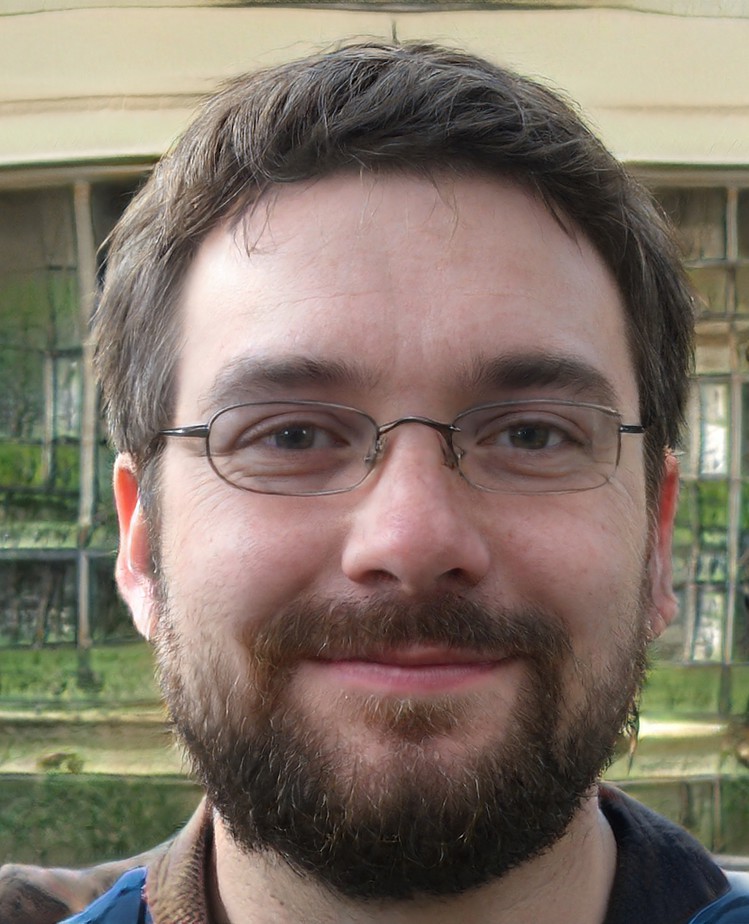 My name is Vance, and I am the owner of To Ergonomics. Our mission is to improve your workflow by helping you create a supportive and welcoming environment. We hope that you'll find what you're looking for while you're here.