Finally, decided to move into a new gaming space?
Perhaps you've got yourself a new, more comfortable gaming chair to use during tournaments?
Whatever your reason is, there comes the point in every person's life when they must let old furniture go to make space for better, newer pieces.
If you're currently in the same situation, you might find yourself wondering:
How do I properly dispose of a gaming chair?
There are only six possible ways to dispose of a gaming chair properly.
These are:
To donate it
To sell it
To recycle it
To repurpose it
To leave it on the curb
To give it to a friend
Let's take a closer look at these six options.
1. Donating your old gaming chair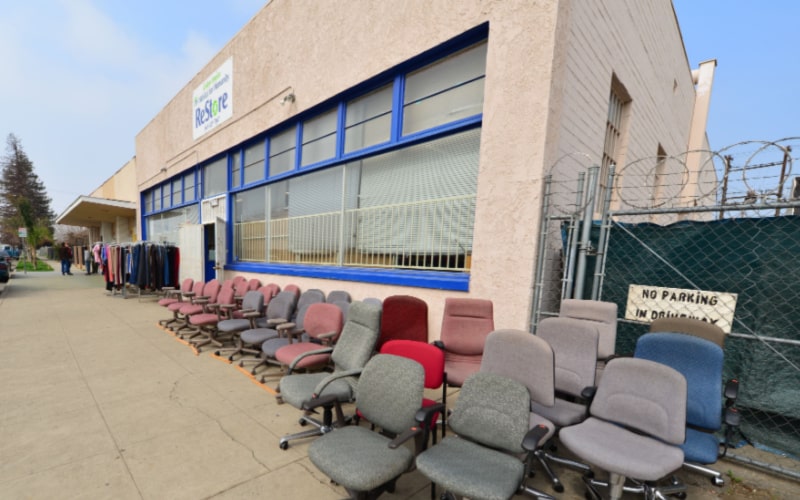 If your old gaming chair is still in relatively good shape, a great way you can dispose of it is by donating it to a charity or non-profit organization.
A couple of examples of charities you can donate your old gaming chair to are Habitat for Humanity, Goodwill, and MCC Thrift Shops.
These organizations and groups can sell your used items to fund their humanitarian projects. They may also use your old furniture for their own office operations.
If you're particularly concerned about sustainability, this method is also a great way to reduce your carbon footprint.
By donating your old furniture, you make sure that these usable items are kept out of landfills. This, in turn, can alleviate environmental pressure and lessen the need for mining or drawing new resources to create more furniture.
If you're a large company donating multiple office chairs, you can also be eligible for a tax write-off. So you end up with a significant financial gain for doing something good for society.
2. Selling your chair.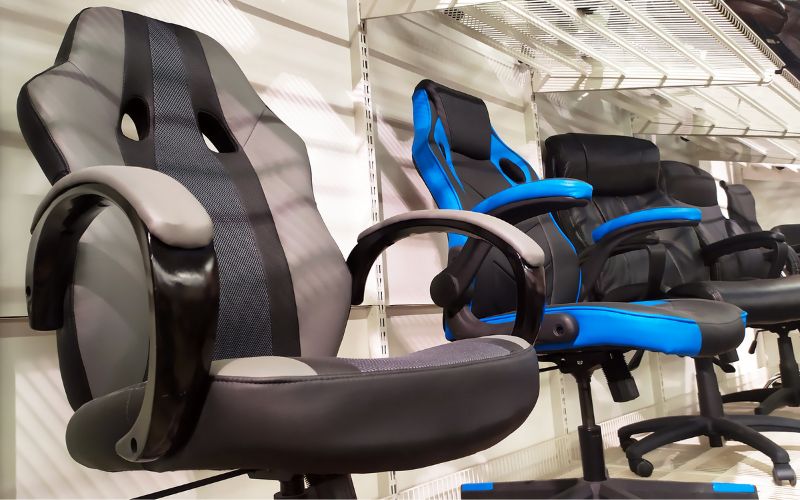 Alternatively, consider selling it to somebody else if you want to make a pretty penny out of your old gaming chair. You'd be surprised at the number of companies and individuals out there who are ready and willing to purchase second-hand furniture.
A few companies you should consider checking out are Nationwide Office Liquidators, South Coast Auction in California, and Office Furniture NYC.
Thrift stores may also take old gaming chairs, so long as they are in good condition. So, look for thrift stores that specialize in furniture and office ware items. This way, you won't have difficulty convincing the shop owner to buy your gaming chair from you.
If none of the above strategies work for you, you can always try selling your gaming chair online.
Platforms like eBay, Facebook Marketplace, and Letgo are great for reaching a wide variety of audiences looking for high-quality second-hand furniture. Just snap a couple of pictures of your old gaming chair, upload, and wait for offers to stream in.
3. Recycling your old chairs.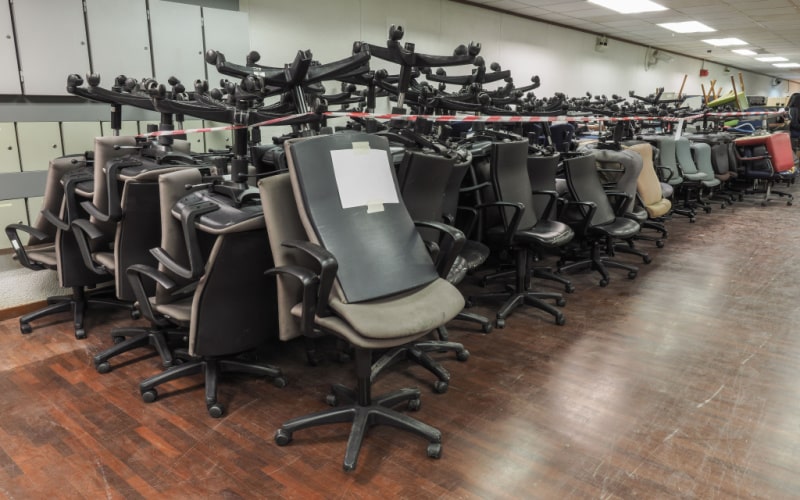 Is your old gaming chair neither reusable nor salable? Instead of scrapping it or throwing it in a landfill, consider recycling its parts.
Depending on the gaming chair you have, most of its parts will probably be made of metal. These metal parts can be given to scrap dealers who will melt them down and turn them into other products or furniture pieces.
The downside to this method is that everything else on your gaming chair — plastic, textile for upholstery, and wood — is likely to go in a landfill or incinerator. These are the toughest parts of a gaming chair to recycle, which is why most scrap dealers don't bother with the process.
Some gaming chair and furniture companies, like Steelcase, have their own recycling programs.
These programs either let their customers trade in old chair models for newer ones or provide customers with gift vouchers they can use on their next purchase of a gaming chair or other products.
Make sure to ask your gaming chair manufacturer if they have any such programs that you can join.
There are also other companies like Mattress Recycling and E-Cycle Environment who recycle office furniture for parts.
4. Repurposing your old gaming chair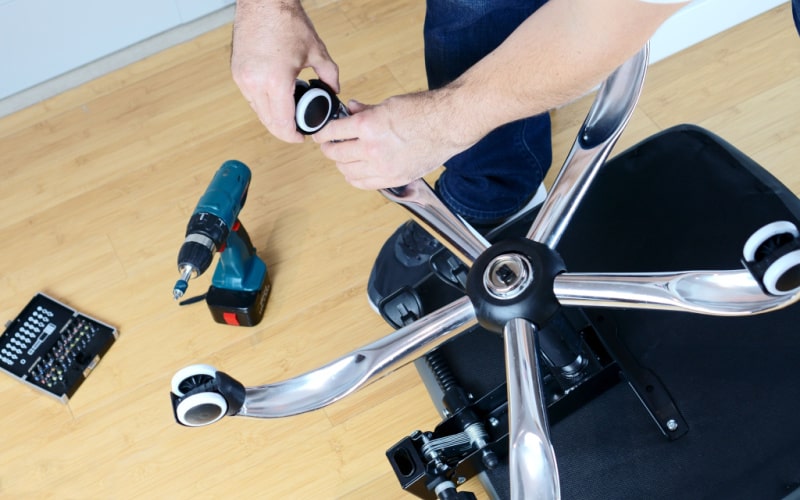 If you don't want to do any of the other options mentioned above, you can always repurpose your gaming chair. This method enables you to get more out of your investments while still adding a fresh, new look to your gaming/ workspace.
Here are a couple of ideas you can try when repurposing your gaming chair:
Get your old gaming chair reupholstered with new fabric (get to choose what color, texture, and fabric to use on your chair)
Replace old and wonky wheels with new balanced casters (choose metal casters for more durability and strength)
Some users take the more creative route and make sculptures and other art pieces out of their old gaming chair parts.
Here's a video on how to make a laptop stand using your old gaming chair's base:
Repurposing An Office Chair Rolling Base S02:B06
5. Leaving your old chair on the curb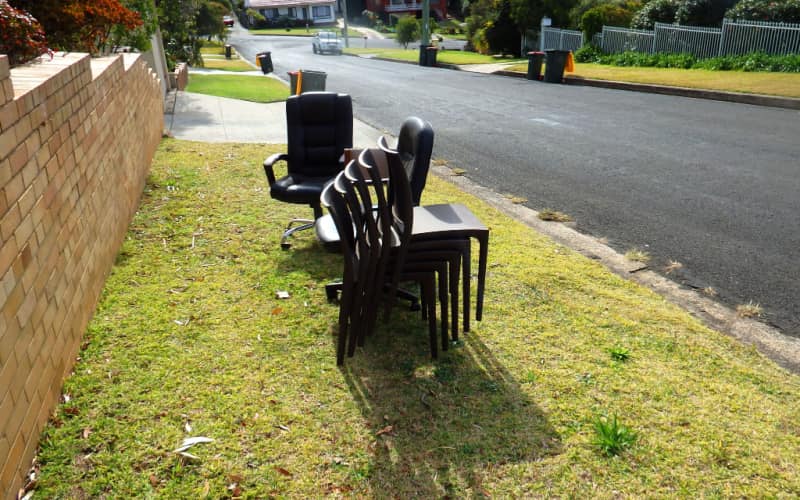 Undoubtedly the least sustainable option on this list, but it works if your only purpose is to get rid of your gaming chair as soon as possible. This method works best for urban dwellers who live too far from a proper disposal unit or recycling facility.
There are dozens of people willing to get your gaming chair off your hands. Leave your gaming chair out on the curb with a sign saying "FREE."
With this method, you can expect your gaming chair to be gone by the end of the day.
Still, if it's been more than a day and no one has come to pick up your gaming chair, then it might be wise to try another tactic.
6. Giving your old gaming chair to a friend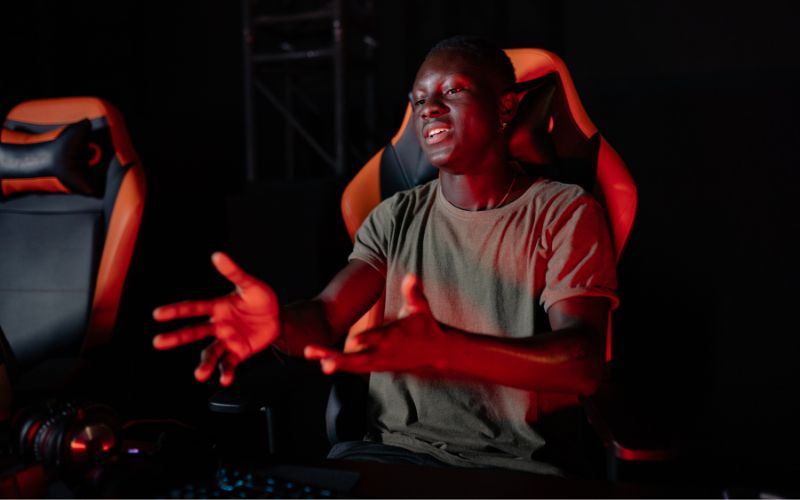 When all else fails, you always have this last option to resort to:
Give your old gaming chair to a friend or family member.
Contact your friends and family and ask them if they would be willing to get your old gaming chair off your hands. Chances are, one of them will say yes.
This not only leaves you with more space for newer and better furniture at home, but it also fosters stronger relationships between you and your loved ones.
FAQs
1. How do I know when the right time is to dispose of a gaming chair?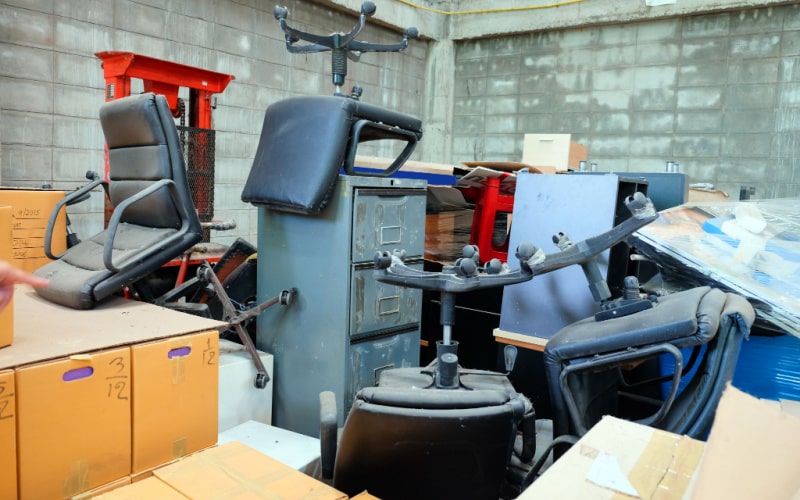 Gaming chairs can typically last you around 2 to 3 years, given that they are properly maintained and cared for. Most people can keep their gaming chairs for up to 5 years without a problem.
That being said, when your chair starts to show signs of wear and tear that can't likely be fixed or repaired, it's probably an indication that it's time to retire your old gaming chair.
2. Is it better to give or donate my gaming chair instead of selling it?
That depends entirely on the condition or quality that your gaming chair is in.
If it's relatively new (around a year and a half or two), you can consider selling it to make up for the investment you've made.
On the other hand, if you aren't interested in making money, donating your gaming chair to a charity or non-profit organization should be a great idea.
3. What chair companies have recycling programs?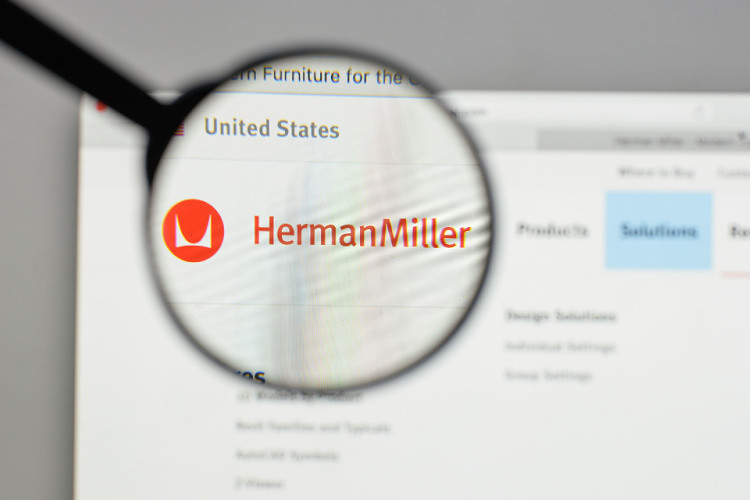 If you're looking for chair brands that offer recycling and repurposing programs, then you may want to check out Herman Miller and Steelcase.
Herman Miller has their "rePurpose Program," designed to provide a new purpose for things that people no longer need in their gaming or working spaces.
Furniture and other items donated to this program are then forwarded to deserving non-profits. This helps them gain space to focus their scarce resources or fund their humanitarian missions.
This is also why, when you work with Herman Miller, you might also be eligible for tax credits for the fair market value of the items you donated.
Meanwhile, Steelcase has its "Eco Services" to take care of recycling and repurposing concerns. How this works is that a Steelcase consultant will be working with you to figure out whether to reuse, recycle, donate, or sell your old furniture so it doesn't end up in a landfill.
Their consultants will assist you with everything from finding a place to donate your items, figuring out a fair market price for second-hand furniture and many other necessary resources.
The bottom line
Properly disposing of a gaming chair is not an easy thing. This is why some gaming chairs end up sitting in somebody's basement for decades until the owner is forced to throw it out.
Suppose you're currently struggling to find easy and effective ways to dispose of your gaming chair without upsetting the environment even further. In that case, the methods we mentioned above should be able to help you out.
Recycling and refurbishing old gaming chairs is the best and most eco-friendly route to dispose of your old gaming chair. So, ask your gaming chair manufacturer if they have any recycling programs you can sign up for.
Furthermore, don't forget to check out Herman Miller's "rePurpose Program" and Steelcase's "Eco Services" to give your more sustainable disposal options.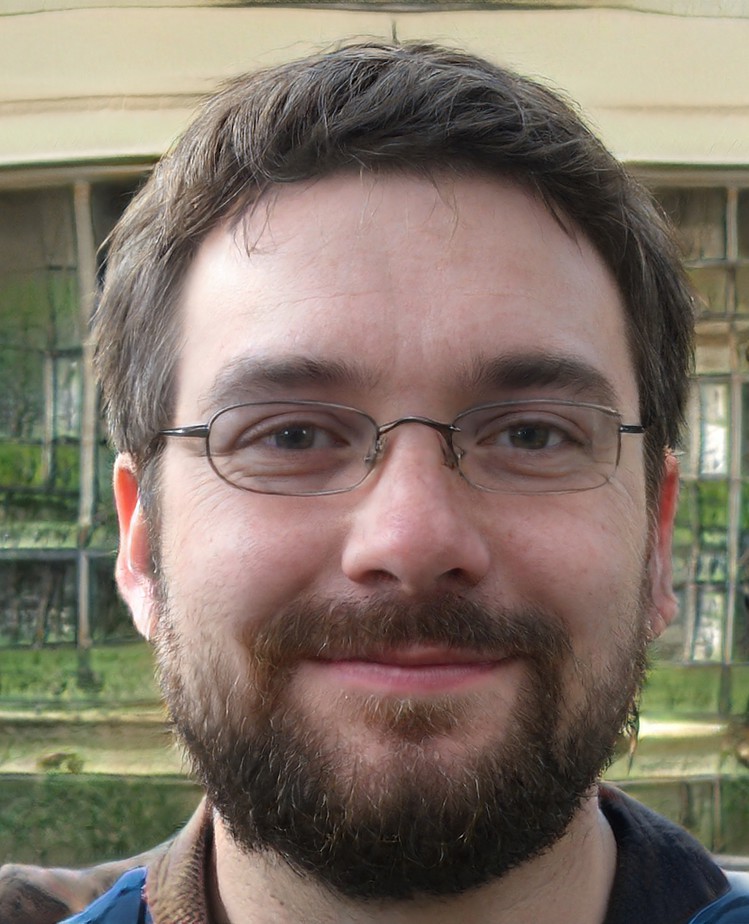 My name is Vance, and I am the owner of To Ergonomics. Our mission is to improve your workflow by helping you create a supportive and welcoming environment. We hope that you'll find what you're looking for while you're here.