If you're in the market for an office chair mat, you have no doubt run across many that are made from different types of materials. More options are great, but you may start to have questions about which one is the best.
While each and every material type is going to have pros and cons, there are definitely certain materials that are going to work better than others. All you need to do is narrow it down to what will work best for you, and pick from the options available.
Let's dive in and take a look at each different type of office chair mats and what materials they are made of, as well as what makes each of them a good choice.
What are Office Chair Mats Made Of?
There are four main material types that office chair mats are made of plastic, tempered glass, carpet, and natural materials. Each of these categories has many different subcategories and materials within them.
Let's go through each one, break them down into easy-to-understand pros and cons, and figure out if one is better than the others for your personal office.
Plastic
Plastic mats are what you will find in most abundance when shopping for an office chair mat. That is for a good reason, they are both affordable and quite durable. Those are two very important factors when choosing a mat, and it checks both boxes.
There are many different types of plastic in existence, but there are only two main ones for office mats. You will find polycarbonate and PVC as the two options, and each is very similar and yet have a few differences as well.
PVC
This is the old "tried and true" option and the most widely available on the market. It is decently durable and comes in a few different configurations to be used on a wide variety of flooring surfaces.
Another big positive of using PVC or vinyl office chair mats is they tend to be very thin. This makes them mold right into your floor, keeping them less noticeable and annoying under the chair and your feet.
PVC mats come in a variety of colors so you can pick one out that matches your office decor. However, the most popular mat is the clear option. This will allow you to put it down on your beautiful floors and let their natural look come through.
The biggest positive to PVC chair mats is the price. These mats are much less expensive than the competition due to them being so thin and the vinyl material they are made from. If you are on a tight budget but still want to protect your floors, PVC is a great option.
Polycarbonate
The alternative option to PVC in the plastic material is Polycarbonate. It has many similarities to PVC, but actually, one ups the competition in multiple areas.
Polycarbonate tends to be a much more healthy option. This material is BPA free, phthalate free, and odorless. You can not generally say the same about a PVC option.
One big downside of polycarbonate is the much more rigid feel of the material. PVC tends to be easier to bend and be a bit pliable, this is not the case with polycarbonate mats.
The last big selling point of polycarbonate is the sheer durability of the material. It is more durable than almost every other material office chair mats are made of, while still maintaining a reasonable price point.
Tempered Glass
If you have a larger budget and want the absolute best material for your office chair mat, tempered glass is something you should take a look at. These mats are made of high-quality tempered glass that will give your office the high-end look that so many desire.
There is always the danger of having a tempered glass mat shatter, and it does happen, but they are extremely resilient. The hard surface is also scratch-resistant, keeping the perfectly clear look for years down the road.
A huge positive for a tempered glass solution is the smooth feel under your feet and under the wheels of your chair. You will glide right along the surface without any resistance, making everyday life from your office much more enjoyable.
Carpet
If you are trying to protect hardwood floors and really hate the way plastic looks, getting an office chair mat that is made from carpet is a solid alternative. They will give you the look of a nice rug while protecting your floor from the harsh rollers on your office chair.
One of the main downsides of a carpet option is going to be durability. With the plastic, natural, and glass options you don't have to worry about them fraying. Carpet, over time and with use, will start to wear down and fray and look a bit frazzled.
There are quite a few color options available when it comes to carpeted choices. You are sure to find one that will compliment your floors or your existing carpet in your home or office.
Natural Material
So what if you are not a fan of synthetic materials and would like a more environmentally friendly alternative? Don't fret, you do have a few options! Below we have listed the two most common natural materials: bamboo and sisal.
Is it a good idea to go natural when synthetic materials are so resilient and durable? Let's find out!
Bamboo
Bamboo office chair mats are just as durable as plastic ones, but durability is just one piece of the equation. How about price and looks? They are often just as much in the mind of a consumer as to how long the piece will last.
Let's start with the looks. A bamboo mat is going to give you a gorgeous hardwood look that will accent almost any flooring material perfectly. It will be an eye-catcher, and after some time, that could be a bad thing.
After you have used a bamboo mat for a while, there is a good chance it is going to scratch up just the same as normal hardwood floors. While the structural integrity of the mat will be fine, it just isn't going to look as good as when it was first purchased.
Now the price, it is definitely going to cost you a bit of coin. If you are expecting to get an elegant bamboo mat for the price of a PVC or even polycarbonate solution, you are mistaken.
Sisal

Sisal fiber is commonly used to make rugs and runners, but it is also a good material for a chair mat. If you want a bit of charm and warmth to your mat, sisal is a much better option than something like vinyl or polycarbonate.
Sisal is made from a flowering plant that originates in Mexico, and has been used for centuries to build rope, twine, and more. It has a very distinct look, and the patterns it can be woven into give this option one of the most unique looks of all chair mats.
One of the differences between a sisal and a plastic or glass mat is going to be the maintenance. You will undoubtedly get some dirt and grime on your office chair mat, and with a sisal solution, you are going to have to vacuum it to get it clean.
What is the best material for chair mats?
So now we have gone over each material you will find on the market, but does one stand head and shoulders above the rest? It depends on what you are looking for. Here are our favorite choices in a couple of different use cases.
Carpet – Plastic (Polycarbonate)
If you are looking for a mat to protect your carpet, picking up a plastic mat is going to be your best bet. They are inexpensive, durable, and have cleated feet on the bottom to help them grip your carpet and keep them from sliding around.
Hardwood Floors – Tempered Glass
If you have beautiful hardwood floors you don't want to cover them up with an ugly office chair mat. Instead, opt for a tempered glass solution so you can still see those gorgeous boards underneath the mat but can rest easy knowing they are fully protected.
Tile – Natural
To offset the uniformity of the tile look, going with a sisal or bamboo mat is going to work well. While one is a hard surface and the other is more organic, you should pick the one you prefer the most and compliment the tiles you have on your floor.
Best Overall – Tempered Glass
The single best mat available out there today is the tempered glass solution. You can use it on literally any floor material and know that it is going to be protected. You are going to pay for the high quality here, but you will be able to relax knowing your chair is not harming your floor whatsoever.
Are chair mats toxic?
The short answer: no. The more correct answer is: it's complicated. While you aren't going to die from walking, crawling, or touching a chair mat, there are some concerns about some types of materials they are made from.
The main culprit here is PVC. There is some concern about BPA and phthalates, but the amount and exposure time you would need for it to have detrimental health effects is almost impossible. If you have kids crawling around on it, perhaps this is more of an issue.
Conclusion
At the end of the day, the good news for you is there are a ton of options when you are looking to buy an office chair mat. Whether you decide to go for plastic, glass, or any other material, taking a long hard look at your office space and evaluating your needs is paramount.
We have given you all the information you need to make an informed buying decision. Go through and read it carefully, consider your home or office, and take the plunge. You and your floors will be extremely happy that you did.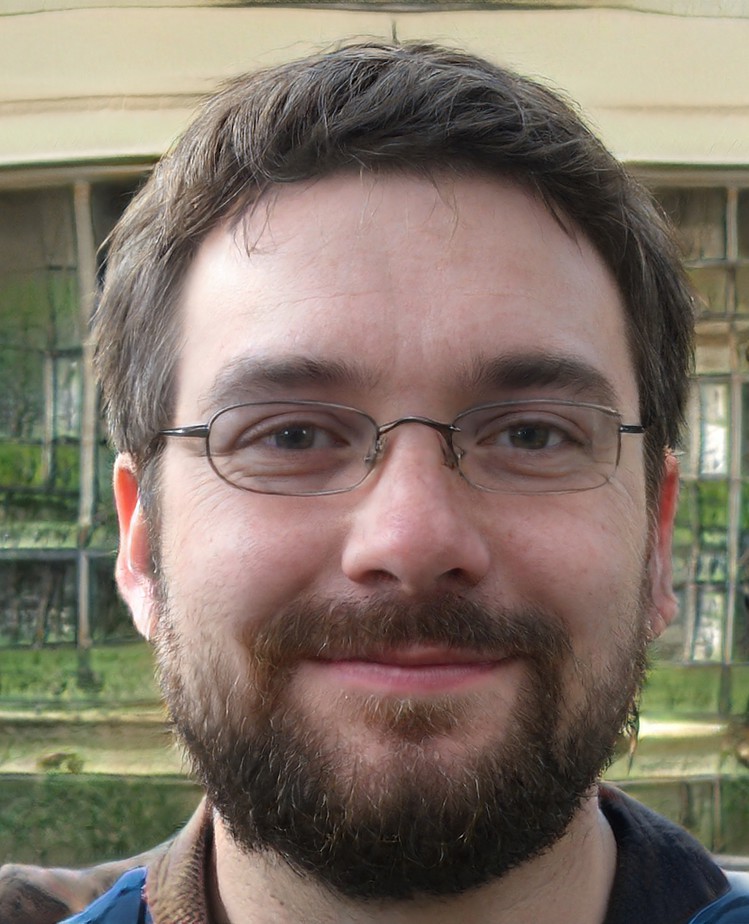 My name is Vance, and I am the owner of To Ergonomics. Our mission is to improve your workflow by helping you create a supportive and welcoming environment. We hope that you'll find what you're looking for while you're here.