There's no arguing that Herman Miller is on top of the game regarding innovative and high-quality office chair designs.
While we're sure it'd be everyone's dream to have their very own brand new Herman Miller office chair in their work-from-home space, the four-digit price tag isn't attainable for most people.
Thankfully, a few retailers and online stores offer used, as-is, refurbished, or open-box Herman Miller chairs for a lower price.
If you're heading to a physical store to shop for used Herman Miller chairs, check out CWC Office Furnishing or inquire at your local furniture store to see if they have a refurbished model.
If you're shopping online, the go-to online store for used Herman Miller chairs is Beyond the Office Door (BTOD).
Keep reading to learn the best places to score an affordable Herman Miller chair!
Where to Shop Used Herman Miller Chairs?
Don't Buy A Used Herman Miller Aeron Until You See This Video
Beyond the Office Door is a great place to buy used Herman Miller chairs online.
In 2005, Btod.com launched a furniture and ergonomic product marketplace. To this day, BTOD shows no signs of slowing down amid tough competition.
BTOD is a certified BBB member with an A rating. By 2013, the company experienced a spike in sales and was included in Inc.'s top 5,000 list of the fastest-growing companies in the US, ranking 1,366 overall.
BTOD.com offers a wide range of products, from office chairs to desks, reception furniture, storage equipment, acoustic and privacy panels, and work-from-home essentials.
In the office chair department alone, you can browse through a wide range of choices from mesh chairs to leather ergo chairs, gaming chairs, kneeling chairs, standing desk chairs, and much more!
Here are just a few reasons why BTOD.com stands out when it comes to used and refurbished Herman Miller Office Chairs:
You can rest assured that each chair that goes through the BTOD refurbishing process is thoroughly cleaned, inspected, and tested for maximum performance. Each one is re-lubricated, and all mechanisms work as if they're brand new. BTOD.com also offers a 5-year warranty on their used and refurbished Herman Miller products.
You'll get a Herman Miller chair up to 50% off its original price in exchange for some minor scratches, dings, and dents. Rest assured, however, that all wheels, cylinders, lumbar pads, and arm pads are replaced with brand-new OEM parts. What's more, you can customize these replacement parts with the material, size, and color of your choice.
Buy your used Herman Miller chair 100% risk-free, thanks to BTOD's 30-day guarantee and free returns. BTOD.com will cover the return shipping costs for all return orders within the period.
Orders can be placed online or by phone, and you can also visit their headquarters in Wisconsin. For inquiries and appointments, get in touch with the BTOD customer service team.
Herman Miller Aeron Chair | MadisonSeating.com
We'll be honest; Madison Seating was on the hot seat (no pun intended) a few years back with Herman Miller.
HM filed a lawsuit against MadisonSeating for allegedly "misleading consumers" thinking their refurbished Herman Miller chairs were brand new.
After a settlement that said retailers were now legally allowed to advertise HM chairs at a lower price, Madison Seating is now back in the game – and we can't deny that they're good at what they do.
They're one of the most popular sellers for used and refurbished Herman Miller chairs.
MadisonSeating.com started in 2004, and they've been offering budget-friendly high-end office chairs ever since.
What we love about Madison Seating is that they offer a 30-day hassle-free money-back guarantee for all their chairs.
You can get a full refund or exchange your chair for a different one.
Remember that they charge additional fees if you return an item, including the shipping fee, restocking fee, and cancellation fee.
Madison Seating also offers free shipping on all its products.
Another great thing about Madison Seating is that they offer a wide range of Herman Millers at a low price. You can also get stationary HM chairs and other higher-end adjustable ergonomic chairs.
While Madison Seating is not an authorized Herman Miller dealer, rest assured that they're 100% transparent about all the chairs' conditions sold on their website.
If you're looking for a 100% dependable store to buy office furniture, Kentwood Office Furniture has it all –– brand new, used, remastered, and even architectural solutions.
Kentwood Office Furniture works closely with small to large-sized furniture companies to provide the best office furniture and interior design solutions. The Kentwood team consists of service professionals dedicated to helping you achieve the workspace of your dreams, which includes buying an affordable Herman Miller chair.
Herman Miller authorizes Kentwood Office Furniture to sell previously owned and thoughtfully remanufactured products. They also make custom changes that will address the client's unique needs.
While their Herman Miller chairs are only available for pick up at a local Kentwood Office Furniture showroom, you can browse their online store to make the payment or request a quote.
Keep in mind that some Herman Miller products won't have a price on the site because Kentwood Office will give you an up-to-date estimate on the best deal from manufacturers. This will include labor, shipping, and the lowest-use office chair prices on the market.
Kentwood Office Furniture has five showroom locations to pick up a used Herman Miller chair of your choice: ​​in Chicago, Detroit, Grand Rapids, Indianapolis, Jackson, and Lansing. Showrooms are open from Mondays through Fridays between 8 am to 5 pm.
Check the Kentwood Office Furniture website for contact details and showroom location addresses.
CWC'S NEW SHOWROOM IS OPEN!
If you're looking for an authorized Herman Miller dealer that can assist you with finding a used and budget-friendly chair, CWC Office Furnishings is the best place to go.
While CWC primarily sells brand-new office furniture, you can call their customer service team to inquire about getting a used or refurbished Herman Miller chair.
Since CWC is part of the Herman Miller Certified Dealer Network, you can rest assured that your order of any HM product, be it new or refurbished, will arrive seamlessly at your doorstep.
First starting in the furniture business in 1929, CWC is an Atlanta-based, 100% employee-owned certified dealer of Herman Miller.
What you are guaranteed to get with certified HM dealers is consistent and high-quality expert service dedicated to creating a productive workspace.
CWC works with businesses to create an enriching and productive work environment that aligns with the company's vision and needs.
Many people looking for a second-hand Herman Miller chair get in touch with CWC because of their professional and expert customer support. If you're looking for a refurbished or open-box Herman Miller chair, get in touch with this dependable dealer that will guide you every step of the way.
Visit the CWC website for information on showroom locations and contact details.
This office and home seating brand has been in the business for over 15 years.
They carry a vast selection of new and refurbished Herman Miller ergonomic chairs, as well as Steelcase, Knoll, Haworth, Eurotech, Flash Furniture, Fine Mod, and more.
They've got a vast selection of:
Executive chairs
Office chairs
Side chairs
Stools
Drafting chair
Seating Mind is one of the best places to shop for used Herman Miller products. They've got the lowest price or get your money-back guarantee!
Prices for refurbished Herman Miller chairs at Seating Mind are a huge bargain compared to buying one new.
The best part is that they address your biggest concerns about buying secondhand:
Unlike other secondhand furniture retailers, Seating Mind offers a full Herman Miller warranty –– 12 years from the date of purchase. Seating Mind will make sure that your chair is repaired to usable condition.
Seating Mind offers free shipping. Orders will arrive as fast as 3 to 15 days upon checkout.
Seating Mind offers a 30-day money-back guarantee for their office chairs. Granted, you return your order in the same condition within 30 days. Seating Mind will pay for the return shipping and issue a refund.
If you're thinking of buying a refurbished Herman Miller Chair, Seating Mind is a solid choice. Whatever seat you have in mind, you can trust that Seating Mind has you covered!
Conclusion
Offering top-of-the-line comfort and support, it's hard not to pass up the opportunity to get a Herman Miller office chair. Sadly, not everyone can afford a sparkling brand-new Herman Miller office chair.
When shopping for used office chairs, check Herman Miller's certified dealership status, condition, warranty, money-back guarantee, and shipping conditions.
While you may pay more upfront with a physical retailer, you can personally check damaged parts and avoid having to ship a damaged chair back.
Aside from CWC Office Furnishings, you can contact other local Herman Miller authorized dealers.
If you're shopping online, you'll be better off with trusted online retailers instead of making a deal on Craigslist.
Beyond the Office Door (BTOD) offers risk-free money-back guarantees and free shipping.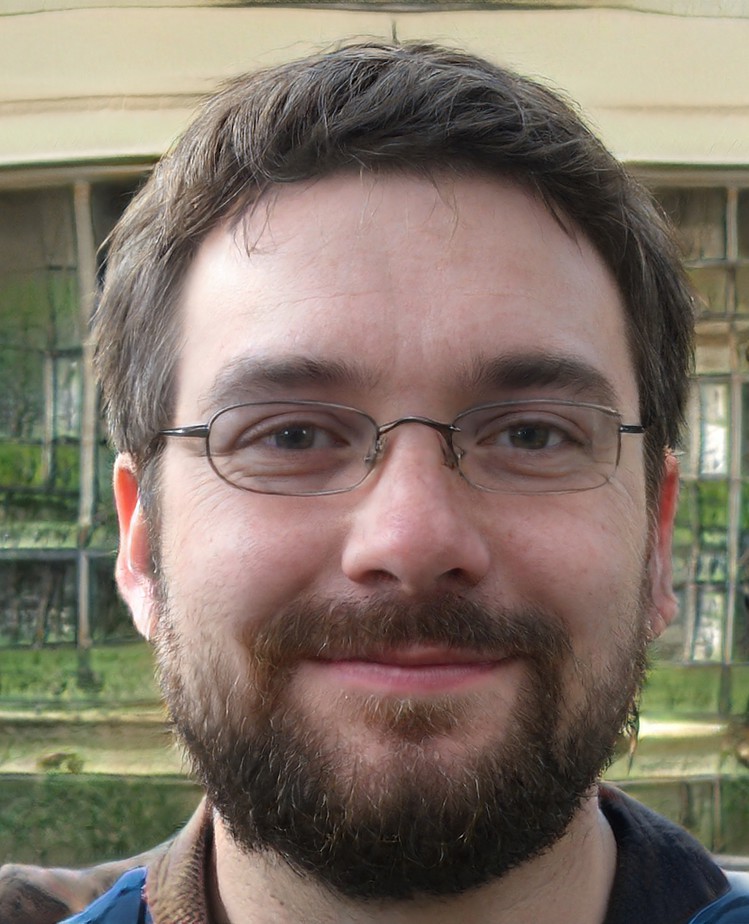 My name is Vance, and I am the owner of To Ergonomics. Our mission is to improve your workflow by helping you create a supportive and welcoming environment. We hope that you'll find what you're looking for while you're here.