Sitting for a long period may sound like a good way to relax – but not when you're working.
Prolonged sitting, especially when you have poor posture can lead to fatigue, back pain, and other long-term health problems. Studies also suggest that it can cause increased blood pressure, high blood sugar, and even abnormal cholesterol levels.
To make sure you don't suffer from these health concerns, you will need to improve your overall physical activity. However, if your hectic schedule doesn't allow it, investing in an ergonomic chair with a headrest may help.
There are hundreds if not thousands of ergonomic office chairs in the market, though, which may make it difficult for you to choose.
So to help you find one that suits you, we've trimmed down the options and rounded up the 5 best office chairs with good headrests in 2022.
IN A HURRY? HERE'S OUR TOP PICKS
GABRYLLY Ergonomic Mesh Office Chair, High Back Desk Chair - Adjustable Headrest with Flip-Up Arms,...
GABRYLLY Ergonomic Mesh Office Chair, High Back Desk Chair - Adjustable Headrest with Flip-Up Arms,...
Let's get right to it!
Best Luxury Office Chair with Headrest: Nightingale CXO
The Nightingale CXO is a high-end chair that doesn't skimp on parts quality. Despite the price, it is worth the investment as it may just be the best office chair you can purchase.
The CXO comes with a mesh backrest, adjustable lumbar support, multi-functional armrests, and a thick padded foam seat. Due to the incredible upholstery, it is perhaps the most comfortable chair you will ever sit on, especially for long periods.
Nightingale CXO's ENERSORB foam feels as though it contours to your bottom, instead of sinking or bottoming out. Even after months of use, the chair still functions as if it were brand new.
The major downside of the CXO is that it is not the best option for people who want head support when working fully upright. The headrest doesn't come into play as it doesn't make contact with your head and neck.
However, when you are leaning back, the headrest's padding provides a good amount of comfort.
Pros:
Impeccable build quality
Comfortable upholstery
Includes multi-functional armrests
Synchronous knee-tilt mechanism (with slow seat and back release, tilt tension control, and multi-position tilt lock)
Cons:
Headrest is only functional when chair is tilted back
Doesn't come with washers so screws can loosen over time
A Mid-height backrest and standard cylinder height option may not be enough for tall people
Best High Back Office Chair with Headrest: Eurotech Ergohuman
The Eurotech Ergohuman is best known to be a more affordable alternative to the higher-priced Herman Miller Aeron. Despite a huge difference in cost, the Ergohuman offers a variety of functionalities, adjustments, and good-quality mesh.
The Ergohuman is a full-length office chair that offers full neck and spine support. The backrest has three sections for the lumber, upper back, and neck/head.
The chair has good lumbar support that discourages slouching. Whether you are tall or short, the Ergohuman will help relieve discomfort, improve posture and reduce the possibility of developing back pains.
Its headrest has a good height adjustment and a full-tilt adjustment range. It supports your head and neck when you are seated upright and tasking and stays in position when you recline.
The headrest lets you enjoy support at the back of your head and reduces strain on your neck. If you like to lean back when working, you can use the locking mechanism to fix the tilt angle of the headrest.
The armrests aren't the best features, though. While they are comfortable, they only go up and down, have no width adjustment, and can't be locked in place.
What you'll love with the Eurotech Ergohuman, though, is its customizability. You can easily choose one that matches your office's color scheme and decor.
For a comprehensive side by side comparison of the Ergohuman and its pricier counterpart, the Aeron, watch this video:
Eurotech Ergohuman vs Herman Miller Aeron: Which is best for you?
Pros:
Waterfall edge style seat encourages proper sitting position
Highly customizable
Cons:
No armrest width adjustments
Can only accommodate users 250lbs or less
The Ticova Ergonomic Office Chair is one of the best and most affordable ergonomic chairs with headrests. Despite being low-priced, it offers decent functionalities and good back, neck, and head support.
The headrest is customizable and comfortable and has a good range of height and tilt adjustment.
The Ticova is recommended by experts, such as chiropractors and orthopedic surgeons to those who are struggling with discomfort caused by prolonged sitting.
So if you are looking for an ergonomic office chair that helps alleviate back, shoulder, or neck problems, but you are on a tight budget, this might just be the best option for you.
The Ticova chair has good quality for its price, but it has a few misses.
For one, adjusting the headrest requires a bit of muscle effort. Also, while the chair's lumbar support provides comfort, it is not adjustable.
Unlike other affordable ergonomic office chairs, though, the Ticova has adjustable armrests, which also help maintain the curve in the lower back and promote good posture.
Pros:
Comes with excellent quality at an affordable price
Recommended by experts to reduce risks of back pains or other health problems
Rotatable headrest
Adjustable armrests with a tilted angle
Cons:
A few assembly issues on some units
Longer assembly time
Narrow seat (which may be uncomfortable for larger users)
Stiff headrest adjustment
Sale
The Gabrylly Ergonomic Mesh Office Chair is one of the most highly rated, affordable office chairs in the market and has a mesh backrest and seat, which promote optimal air circulation, making it perfect for a long day of sitting.
The high-quality material resists abrasion and transformation, is not easily stretched, and is easy to clean.
The Gabrylly chair is best for ergonomic functions as it has four-point support for the head, back, hips, and hands. The seat height, headrest, backrest, and armrests are easily adjustable.
You can also adjust the armrests by simply pressing the buttons on them. When not in use, you can push the chair directly under your desk with the armrests folded up.
One of the few forgivable cons of the Gabrylly chair is its basic look. It might not be the best choice for those who are looking to add aesthetically pleasing furniture to their office.
One of the best features of the Gabrylly office chair, though, is it offers a wide range of motion. It allows you to lean back whenever you like and stretch in place.
Pros:
Large seat that allows you to fully stretch in place
Breathable mesh backrest for comfortable sitting
S-shape backrest that supports the natural curve of your back
120-degree tilt function
Many ergonomic features for its price
Cons:
Not very stylish
Headrest is only functional when chair is tilted back
The BestOffice PC Gaming Ergonomic Desk Chair is best for those who are looking to upgrade their seats but aren't ready to splurge quite yet.
A chiropractor recommends the gaming chair for teens who are looking for budget ergonomic chairs that they can use through adulthood.
The chair is built for all-day comfort. It has thick cushions covered with breathable leather, which makes it perfect if you're spending long hours working or gaming.
The BestOffice PC Gaming Ergonomic Desk Chair is equipped with fully adjustable lumbar support and a reclining feature that lets users lock the reclining angle from 90 to 155 degrees.
Its major con, however, is the removable cushioned headrest pillow. While it supports your head and neck, it doesn't offer many adjustments.
Despite the headrest drawback, the BestOffice chair has plenty of other features such as flip-up armrests, a 360-degree swivel for maximum mobility, and a pull-out footrest.
Pros:
Highly affordable
Heavy-duty metal base
Wide backrest for extra comfort
Cons:
Removable headrest pillow does not offer many adjustments.
Can only support individuals 250lbs and below
Conclusion
An ergonomic office chair with a good headrest can help you sit comfortably and provide adequate support for your spinal column. Investing in a good one can reduce the possible long-term effects of prolonged sitting.
The 5 best office chairs with good headrests that we listed above are some of the most currently popular ones in the market that are offered at a variety of price points. Whichever you choose can significantly improve the way you work.
However, even with a good ergonomic chair, it's still important that you routinely take breaks and do some stretching. Moving more contributes to better health, so make sure you still find time to stand, walk, or exercise when you're working.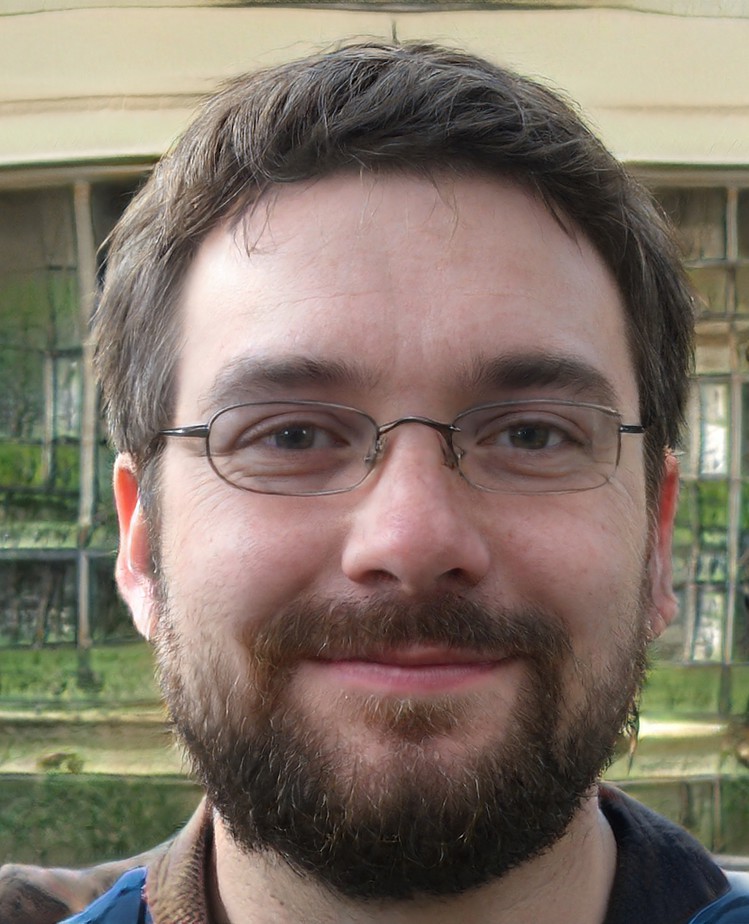 My name is Vance, and I am the owner of To Ergonomics. Our mission is to improve your workflow by helping you create a supportive and welcoming environment. We hope that you'll find what you're looking for while you're here.