For such an iconic chair, we can't help but think how a Herman Miller chair is made.
Who does the manufacturing?
Many people don't know that Herman Miller chairs are manufactured in several parts of the world which is quite strategic to lower manufacture and labor costs. Having different manufacturing sites also allows the company to reach its international markets faster and cheaper.
You probably have a few questions arising from my statement above, so let's talk more about where exactly these chairs are made.
And if you're worried about not knowing how to spot a fake Herman Miller chair, we've added a section about this too.
Are Herman Miller Chairs made in the USA?
Yes, some Herman Miller chairs are made in the USA, specifically in Michigan.
This isn't surprising considering that Michigan was the birthplace of the Herman Miller company when D.J. De Pree became the company's President in 1923.
It was named the Star Furniture company back then, but De Pree changed its name to commemorate his father-in-law, Herman Miller.
Today, the company's Zeeland, Michigan factory is one of the biggest manufacturers of the Herman Miller chairs. In 2016 alone, they were already employing 3,700 people.
But what's surprising here is that even with thousands of employees, the Michigan site can retain its efficient and low-cost manufacturing.
With lower labor costs and availability of materials, it wouldn't be a shock if Herman Miller moved to China for its manufacturing (which they also did, you'll read later on).
The Making of Herman Miller Chairs
However, the Michigan factory retained its operations thanks to adopting the Toyota "lean" method.
Toyota's production system focuses on reducing office space, removing inefficiencies, and bringing down overall costs and lead time.
Herman Miller adopted this kind of operation with their Michigan site. So, this site became more of an assembler of parts rather than a manufacturer of the materials needed for the chairs.
So technically, the raw materials aren't made in the USA. They're sourced from different parts of the world, but they're all assembled in the country.
Is Herman Miller made in China?
We mentioned earlier that Herman Miller ventured out of the country to manufacture in China.
Yep, this is true, but let us give you a short history of how this transpired.
Back in 2006, Herman Miller started their operations in Ningbo, China. This was after considering the lower labor and manufacturing costs, and the better location to distribute to their Asian market.
NingBo City | Zhejiang Province | China
After 12 years, Herman Miller decided to merge their Ningbo and Dongguan, China operations.
This was after careful consideration of the costs and efficiencies that can be brought by having just one major manufacturing site in the Asia-Pacific region.
Not to mention the faster lead times it can give to people ordering in the Asian region.
The Dongguan facility is a 347,286-square-foot site with complete R&D, manufacturing, and assembly operations. It even has a lab to test out the chairs!
So yes, there's a massive manufacturing site in China dedicated to creating and designing new Herman Miller chairs for the growing international market of the company.
Compared to the Michigan site, the Dongguan facility has a complete supply chain from sourcing to creation.
Despite this, though, the Michigan factory is still considered the main site of Herman Miller chairs.
Who manufactures the Aeron chair?
Both China and USA sites manufacture the most-coveted Aeron chair. There are also other factories in the United Kingdom, Canada, and Mexico, that manufacture the Aeron.
During the 2000s, though, the Aeron chair was only manufactured in the Michigan factory.
This is mainly because it wasn't until the half of the 2000s that the company decided to expand its operations.
But when Herman Miller decided to launch their new manufacturing site in Ningbo, production of the Aeron chair also started in this part of the globe.
Manufacturing the Aeron in China also has its benefits – the overall assembly time was reduced which in turn helped lower the costs of creating the Aeron.
(But sadly, we don't see that in any price changes.)
How a Herman Miller Aeron Chair is made - BrandmadeTV
Nonetheless, the Aeron chair has sold at least 10 million units and continues to be a work of art. That's why it's featured at the Museum of Modern Art.
Back when it was launched in 1994, not many people thought that this modern-looking chair would be a big hit.
It turns out that the Herman Miller Aeron continues to be the best-selling office chair in the world!
How do you check if Herman Miller is real?
Naturally, with Herman Miller chairs being so expensive, companies will be selling dupes, fakes, or cheaper versions of the Herman Miller.
So here are a few things you can do to check if the Herman Miller chair you have is the real deal.
Herman Miller Logo Marks
The easiest way to spot a fake Herman Miller chair is by looking for the company's logo. The company uses three logos, so either one will have to be there on your chair.
It's usually found at the top of the backrest. The logo won't be big, so some copycats can easily miss it.
Certificate of Authenticity
If you're buying a new Herman Miller chair, it should always come with a certificate of authenticity.
Sometimes, this certificate will have a medallion of the company attached to it.
But if you're not buying it brand new, then you have to ask the seller for the certificate or you can get it appraised here.
Some sites verify the authenticity of items, so we suggest giving this a try so that you will know if the item is fake or not.
Bumps Indicating Size
How to Tell the Size of Your Herman Miller Aeron Chair - Crandall Office Furniture
Another way to know if your Herman Miller chair is the real deal is to find Braille-like bumps at the top of the backrest that will indicate the size of your chair.
So if you didn't know, yes, Herman Miller has different sizes for its office chairs, namely, A, B, and C.
If you feel one bump, it's an A size, and if it's three bumps, it's a C.
This is smart of Herman Miller, and we find this is one of the easiest ways to spot a fake. These bumps won't be caught by those who just create copies of the Herman Miller as they're too small to notice.
Where to buy Herman Miller chairs?
There are many places where you can buy Herman Miller chairs. Here are some options.
Authorized Online Stores
The easiest and most convenient is through online stores.
There are many online stores around the United States that you can buy from depending on where you are in the country. You can find the full list of online stores here.
Or you can always buy straight from the Herman Miller Online Store. From office chairs to furniture items, you can find all of them in the online store.
Authorized Dealers and Showrooms
If it's your first time purchasing a new Herman Miller chair, we suggest that you visit their authorized dealers or their showrooms.
Their authorized dealers will usually allow you to try out the chair to know which size fits you.
It's not all the time that smaller-built people would go for the size A because the other sizes have more room and height adjustments.
Secondhand Stores
On another note, if you're not planning to buy a new Herman Miller chair, you can always go to secondhand stores.
We highly recommend that you visit the store where you'll buy a Herman Miller chair so that you can check the authenticity of the item. If not, some stores would give you a similar-looking chair and you won't be able to see right away if it's a fake or not.
Moreover, if you're buying online, people could easily take photos of a Herman Miller chair and ship you a very different unit.
Some could pass on as dupes, but if they're advertising it as a Herman Miller chair, then you will just be ripped off.
Resellers
Some resellers sell brand new Herman Miller chairs. But beware, not all of them will be selling authentic Herman Miller's units.
Sure, some are real, but some can easily pass off as fake.
And aside from buying fake Herman Miller chairs, another disadvantage is the lack of warranties provided.
Authentic Herman Miller chairs will be covered by a warranty, especially when you have the certificate of authenticity and receipt from where you bought it.
Unfortunately, buyers from resellers don't enjoy the same perks.
Conclusion
Herman Miller chairs are manufactured in many places, but their primary sites are found in Zeeland, Michigan, and Dongguan, China.
Authorized dealers, showrooms, and online stores will be the best places to buy authentic Herman Miller chairs.
However, if you aren't buying it brand new, always remember to check some authenticity marks to prove that the chair is a real Herman Miller.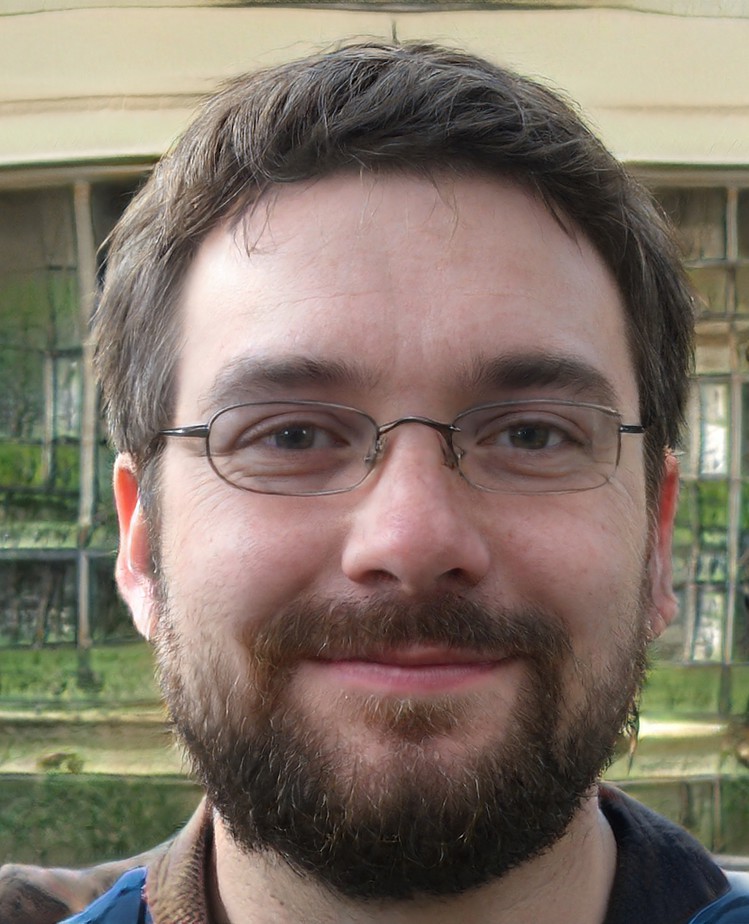 My name is Vance, and I am the owner of To Ergonomics. Our mission is to improve your workflow by helping you create a supportive and welcoming environment. We hope that you'll find what you're looking for while you're here.