Sometimes being an office chair brand new isn't an option. You may not have access to stores that sell new chairs, they may be over your budget, or you might just want to make the environmentally friendly choice of shopping second hand.
We believe that a good office chair can last well over a decade if properly taken care of. Therefore, you should be able to buy a used office chair in very good condition and get several years out of it.
There are several places where you can buy a used office chair. Here's everything you need to know when starting your secondhand chair journey.
Should I Buy a Used Office Chair?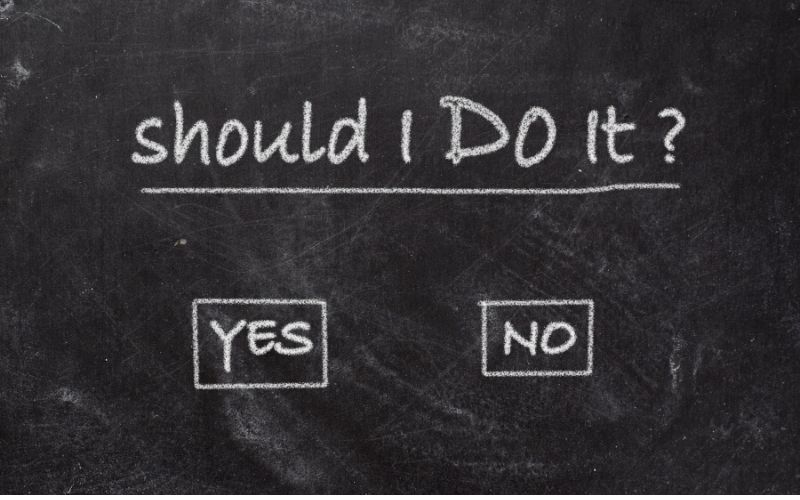 Yes! You should absolutely buy a used office chair!
The biggest appeal to buying a secondhand office chair is the discounted price. Some of our favorite office chair brands are Steelcase and Herman Miller, but as great as they are, they aren't necessarily known for being budget-friendly. Buying from one of these brands from a secondhand dealer is significantly cheaper and you won't have to compromise on the quality of the product.
Buying a used office chair is also great for people whom the brand or model doesn't entirely sell. It gives them a chance to try the chair out without the financial commitment. It's also great if you move a lot and don't want the burden of having to drag a new, expensive chair from home to home over the next decade.
There may be a few scuffs or a slightly worn armrest on your used chair. If those small details don't bother you, a used chair is a great option.
When to not Buy a Used Office Chair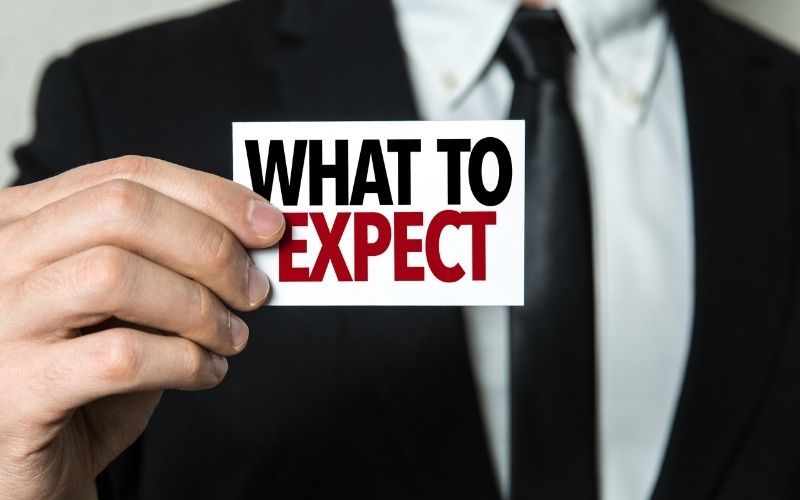 Used office chairs aren't for everyone. While some people don't mind getting a gently used item in return for a big discount, other customers prefer to pay more for perfection.
To start, you shouldn't make a secondhand purchase if you want a good warranty. Some used dealerships offer warranties with their products, but it's important to note that actually getting your money back or a free replacement part may be more difficult than you might think.
Be sure to read the fine print of any warranty contract when buying a secondhand product, so you know exactly what to expect if you run into any problems with your purchase.
When buying Steelcase new from any country in the Americas, you receive a limited lifetime warranty. Herman Miller and Knoll have twelve-year warranties on their products. Some people don't feel like they need that extra protection, but others may not want to purchase without it.
If you want a newer model, buying it secondhand won't be possible, either.
In conclusion, your expectations for the chair will dictate if buying it secondhand is the right choice for you. With that being said, there are a lot of fantastic secondhand dealers out there who pride themselves in selling well-serviced chairs. You may not even notice you're sitting in a used chair.
What to Look for When Buying a Used Office Chair?
Office chairs have a lot of complicated elements. It's important to give the chair a thorough assessment before bringing it home--especially if it's used. Here are some of the most important things to look out for in the chair before buying it.
Age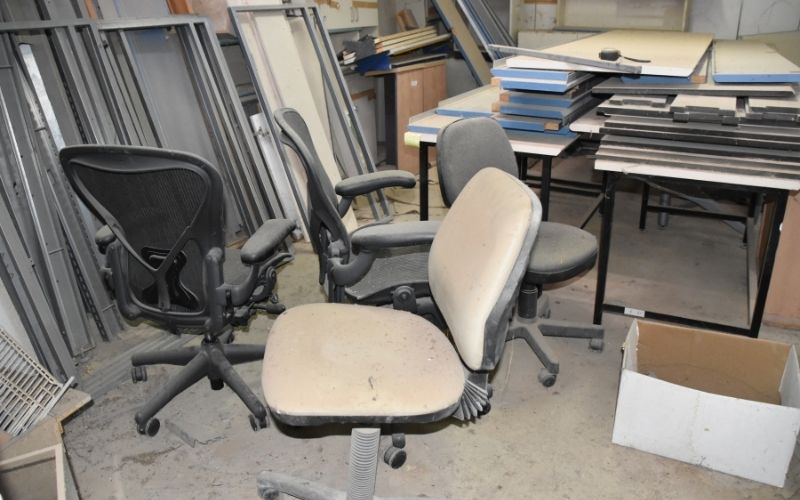 Does the seller know how old the chair is? What about how much it was used before it ended up in their hands?
Remember, lots of office chairs have a twelve-year warranty. Ideally, you want the chair to be well under twelve years old when you purchase it. That will ensure it still has plenty of time to be used and loved before wear and tear starts to show.
You should also give it a look over. How old does it look? If it looks older than they say it is, that's a red flag. It either means they're being dishonest, or the chair wasn't treated very well by its previous owner.
Casters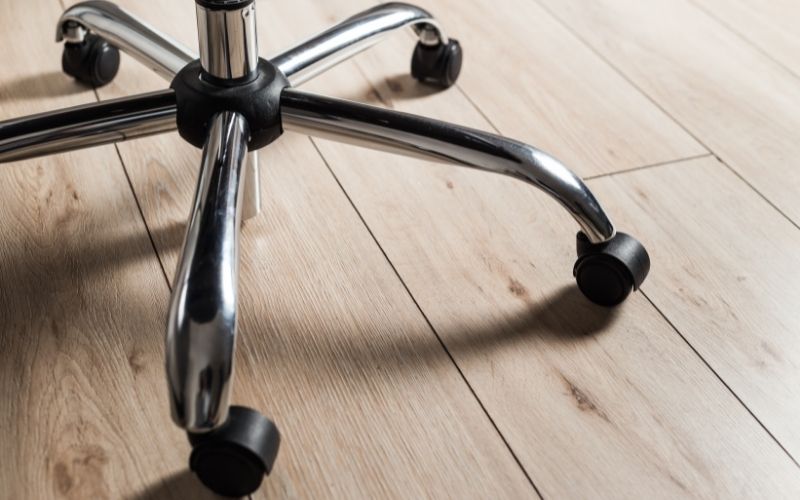 The casters, or wheels, should be in good condition and securely attached to the chair's base. Crouch down and have a look at them. Are they super worn or do they look relatively new?
The casters are some of the first parts of the chair to show wear and tear, so they're a good point of reference when trying to determine the condition of the chair. If you can, roll the chair around and see how smoothly it gets from point A to point B.
Replacing the casters isn't difficult, so if they are the only thing holding you back from making the purchase, just know that you can change them once you have the chair.
Lumbar Support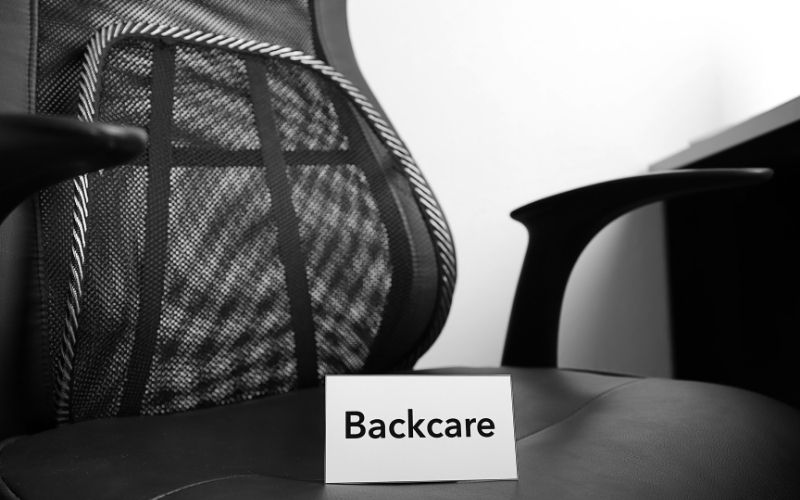 Lumbar support is arguably one of the most important parts of an office chair. It supports your lower back and hips, making it easier to sit for long periods and maintain a healthy posture.
Some brands have additional lumbar support for their chairs. Does this chair have that? Can you add it if you feel like you need more? These are important things to consider.
Look at the back of the chair. It should have a nice curve to it to compliment the curve in the small of your back. A completely straight office chair back will not provide enough support.
Cushioning/Fabric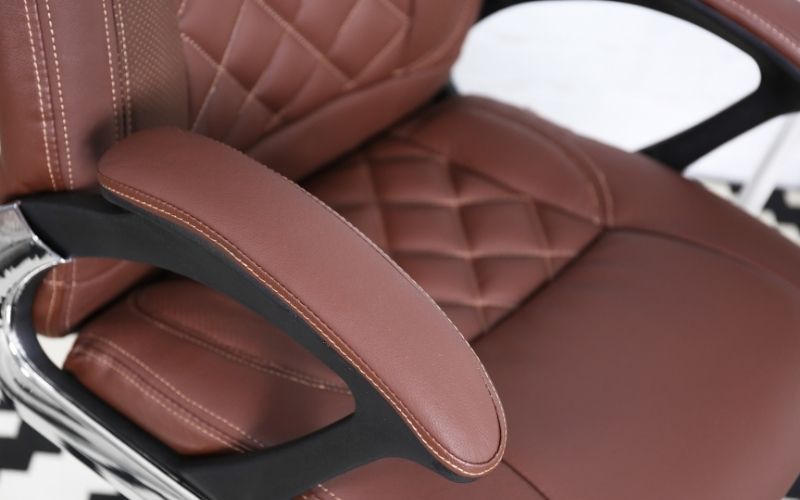 The cushions on a chair can wear down and become less comfortable. Have a seat on the chair if you're looking at it in person and see how much cushioning it provides. You should also see how the armrests feel.
If it feels even slightly uncomfortable in the store for 2 minutes, there's no doubt it's going to be unpleasant to sit in for hours at a time.
Also, have a look for stains. You don't want to have to clean a chair you just spent hundreds of dollars on.
Find a Local Store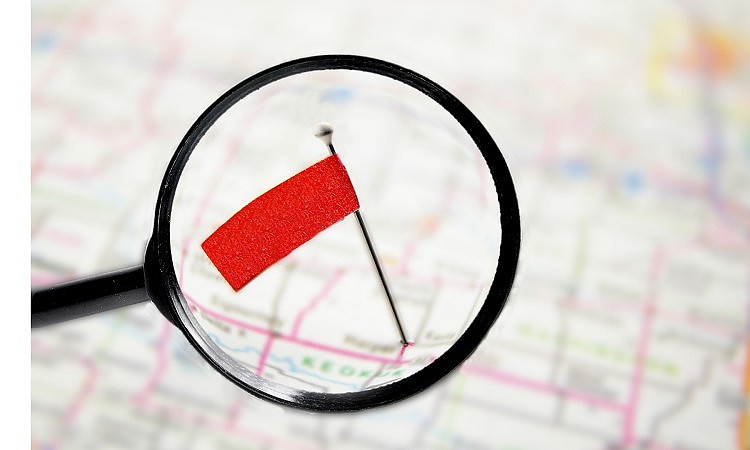 Opting for a local furniture store is ideal when possible. You'll be able to get more personalized help, and if anything happens to the chair, you know exactly whom to go to about it.
Being able to try out the chair in person is a huge plus. You'll get to have a look at all the previously mentioned features and accurately determine the state and worth of the second hand office chair.
Assembly
If you're buying the chair online, check to see how it's going to ship to you (and how much it will cost). Some dealers try to cut corners by shipping the chair in lots of intricate parts. Ideally, you want a chair fully assembled or that only requires a few minutes of assembly.
Where Can I Buy a Used Office Chair?
Let's get to the good stuff: where you can get your hands on a high-quality office chair!
How To: Assemble Your Refurbished Steelcase Leap v2 From BTOD.com With Side Activated Cylinder
This is one of the leading refurbished ergonomic office chair resellers out there. They provide a lot of information on how you'll receive their chairs, in what condition you can expect them to be in, and even have videos breaking down key features of different brands and models. Their prices are great and they have good reviews.
It will take you two or more weeks to actually receive your chair, so be wary of that when placing your order.
If you live in Europe, 2NDHND.com is a great option. They have a wonderful variety of used ergonomic chairs from countless brands. If you have a specific model or color you want, they are a great first place to check. The company sells their chairs for significantly less than the original retail price, so you'll be saving a lot of money by going with them.
Herman Miller fans will love Rework Furniture. They sell used and refurbished Herman Miller furniture including several of their ergonomic office chair models. Everything is discounted and looks to be in great condition! They sell some new furniture, too.
We love eBay. You get great deals from real customers. You may want to ask more questions when buying from eBay and even request a couple of extra pictures, but generally, eBay is a great place to purchase second-hand goods of any kind. You might also be able to bargain and get a lower price.
Floor Models
Sometimes, authorized dealers sell floor models at a discount. Herman Miller and Steelcase both have their authorized dealers listed on their websites. Give your local one a call and see if they have any floor models they don't need anymore that they would be willing to sell at a discount. Who knows, you may end up with a chair!
To Wrap Things Up
Buying a used office chair in great condition is entirely possible. You just need to know where to look and what to look for. Trying the chair out in person is your best bet for knowing exactly what condition the chair is in, but there are a lot of trusted online second-hand sellers out there, too.
Remember, you will not get the original warranty with a used chair. If that's an issue for you, buying second-hand may not be the right option for you. You also want to buy a chair that hasn't surpassed it's original warranty time.
BTOD is our top reseller choice, so be sure to check them out!
Have you ever purchased a second hand office chair? What was that experience like and are you happy with your purchase? We'd love to know in the comments below!
Good luck shopping!