Contrary to what most people think, using an ergonomic standing desk doesn't automatically give you its full benefits. Getting an anti-fatigue desk mat can help you improve your posture, reduce aches and pains, and maintain concentration –– all key to improving your overall productivity.
Before shopping for a desk mat, there are some considerations you need to think about since choosing the wrong one can worsen your postural health.
Finding the ideal desk mat for you includes checking the size, material, cleanability, and thickness, among other things. You also need to consider how you'll be using it according to your unique work habits.
Before we get into detail about what you should look for in an anti-fatigue desk mat, we'll give an overview of how it works and the advantages of using one for work. We'll also introduce you to the different types of desk mats, plus our top picks!
What are Anti-Fatigue Mats?
While standing desks do have advantages to sitting at your desk all day, standing for extended periods can be hard on your muscles, joints, and overall postural health.
reduce the strain from standing too long on hard surfaces, such as a cement floor.
Ideally, a standing desk mat helps to enhance comfort and support to improve your daily work productivity. A desk mat comes in various shapes, sizes, and materials, including vinyl, rubber, wood, and text.
Choosing the right desk mat is critical to optimizing the benefits you get from a standing desk.
How Does a Standing Desk Mat Work?
If desk mats reduce stress from a hard surface, then the logical solution would be to get an ultra-soft and cushiony standing mat, right? Well, not exactly –– there's more to the logic of a standing desk mat than meets the eye.
A good standing desk mat encourages a bit of instability. That is, making slight adjustments to your body position so that you don't put excessive strain on just one group of muscles, joints, and veins.
By re-distributing your weight and making micro-adjustments to your standing position, you'll be much kinder to your hips, knees, and ankles. In this way, you'll lower the risk of getting sore, tired, or losing concentration.
What are the Benefits of a Standing Desk Mat?
If you're still debating whether or not to get a standing desk mat, consider these advantages of using a desk mat to see if getting one will be worth it:
Reduces Stress and Fatigue
Thanks to its soft surface, anti-fatigue standing mats provide great cushioning that'll be easy on your joints and muscles. Foam standing desk mats are guaranteed to reduce aches in your body, helping you to maximize your productivity.
We recommend that will prevent you from getting tired even after hours of standing.
Promotes a Healthy Posture
Standing desk mats can help users achieve their healthiest posture. With the added support and comfort of the right anti-fatigue mat, it's not likely that you'll slouch and feel uncomfortable.
Encourages Movement
As we said, soft cushioning isn't the only thing to look for in an anti-fatigue desk mat. The best standing desk mats encourage users to change their standing position to allow the stretching of calves and feet.
Anti-fatigue mats with uneven terrain are perfect for encouraging movement. The is one of our favorites –– it has a calculated terrain that's been proven to help users subconsciously move, stretch, and massage their bodies.
What to Look for in a Standing Desk (Anti-Fatigue) Mat?
Due to the wide selection of standing desk mats, shopping for the right one can feel overwhelming.
Like we said, it's critical that you choose the right one to avoid exacerbating your bodily issues.
To find the best standing mat for you, consider these factors:
Purpose and How You Plan to Use it
Think about how you're planning to use the standing desk mat in your daily work routine.
If your workspace has a , you'll want a standing desk mat that will easily fit under your desk or chair. You also need to consider if it's versatile enough to accommodate your different needs.
If you plan to switch between sitting and standing, get the . It has a dedicated chair zone where your chair casters can easily roll over. It also has a footrest zone for added support when you're standing or sitting.
Size and Thickness
While a thicker standing desk may provide more comfort, sometimes it's not practical for your specific workspace.
If you plan on moving the mat frequently throughout the day, we recommend getting one that's just the right size and thickness for fitting under your standing desk. A standard standing desk mat is between half an inch to an inch thick.
Materials
When it comes to standing desk mat materials, there are a few things you need to consider. First of all, the material you choose should be comfortable and provide enough cushioning. You should also check customer reviews on its durability.
Remember that standing at your desk all day means that your desk mat will also be exposed to all kinds of germs, bacteria, and liquid. You must choose the material that's easy to clean and maintain. Most anti-fatigue standing desk mats are made of high-density foam, which is considered the best for providing superior cushioning for high levels of comfort and durability. are also popular because they're easy to maintain and stain-resistant.
If you're passionate about the environment, there are lots of standing mats that are made from durable recycled materials. The is made from recycled rubber and plastic using a sustainable manufacturing process. It's one of our favorites as it encourages both movement and stability.
Beveled Edges and Non-Slip Material
If you're getting a desk mat, you must prevent it from becoming a tripping hazard in the office.
Get a to prevent it from curling up.
Checking the underside of the mat is also important to prevent any accidents. Look for a standing desk mat with non-slip material on your particular flooring, whether you have hardwood, carpet, or concrete flooring concrete.
These are intended for use in the kitchen, but nothing should stop you from using them in the office! The underside is made with a non-slip material that's great for hardwood ceramic and marble flooring.
Warranty and Guarantees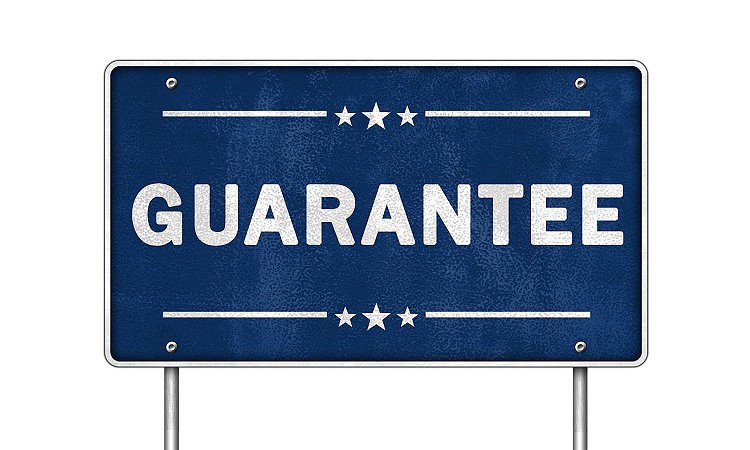 Nothing lasts forever, but it's still a great comfort to go for companies that stand by their products with a refund or replacement guarantees.
One of our most trusted brands is . They promise to deliver a 100% customer guarantee, which we see them live up to thanks to their money-back and replacement guarantees with no questions asked policy.
We're also big fans of the . Apart from creating innovative and durable standing desk mat designs, they also offer a 7-year manufacturer's guarantee and 100% full-refund satisfaction guarantee.
Aside from checking the durability of your standing desk mat's materials, make sure to check the warranty policy.
What are the Types of Standing Desk Mats?
As you know, not all standing desk mats are made the same. There are different types of standing desk mats, each made for a particular purpose to suit the needs of every user.
Standard Standing Desk Mats
The most that you'll find is one-dimensional.
These flat standing desk mats are usually between 0.5 to one inch thick and are made of foam.
Standard anti-fatigue desk mats provide just enough comfort and support to relieve hip, back, hip, and ankle pressure while standing for long hours. However, flat-standing desk mats provide minimal instability.
Three-Dimensional Active Standing Desk Mat
come in different designs with varying terrains, all with the same purpose to encourage a more active working stance.
Three-dimensional active standing desk mats have various risers, ramps, bumps, and ridges to allow the user to stretch and move their legs and feet.
Some standing desk mats have to relieve tension on your feet. You can also get with a rocking underside to encourage changing standing position.
Conclusion
Anti-fatigue desk mats are critical office accessories that reduce the tension and fatigue caused by standing at work all day.
To prevent your joint, muscle, and back problems from worsening, you need to look for a standing mat that provides enough cushioning, encourages movement and is made from durable, non-slip, and easy-to-clean materials.
You should also look for products that are not only durable but are backed by replacement or money-back guarantees.
To provide you enough comfort and support, anti-fatigue mats should be at least 0.5 to 1 inch thick. We also recommend getting anti-fatigue mats with 3D terrains and beveled edges.
Which standing desk mat will you welcome in your office? Let us know!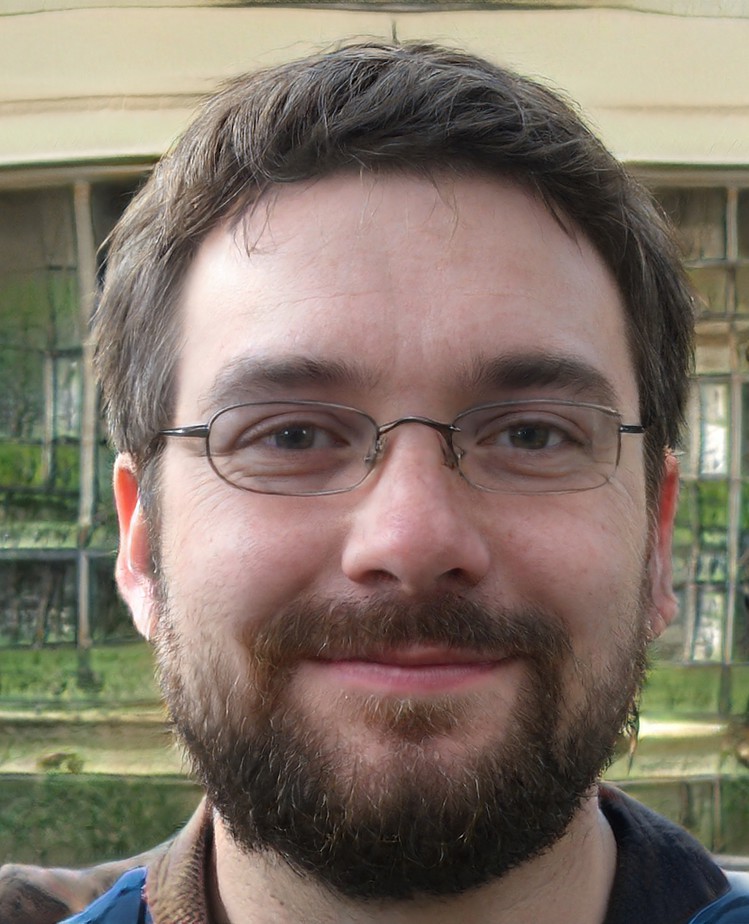 My name is Vance, and I am the owner of To Ergonomics. Our mission is to improve your workflow by helping you create a supportive and welcoming environment. We hope that you'll find what you're looking for while you're here.