Are you finding it difficult to move around your office space on a rolling chair? It sure can be a pain navigating from one end of your desk to another on a screechy rolling chair when you're trying to multitask or collaborate with team members.
A chair mat is important to have in your workspace. It is the solution to all of your maneuvering woes and it protects your floors from marks and spills.
Chair mats are designed to keep your floors and carpets protected, and they reduce strain and pressure on your joints. They provide ergonomic support allowing you to easily converse and work alongside your team members.
Pick the right mat based on its thickness and shape. Also consider key factors like the fabric, how well it fits into your space, and how it looks.
Besides the ergonomic and functional benefits, a great-looking mat can also beautify your ordinary, mundane-looking workspace.
Keep reading if you are ready to turn your workstation into an ergonomic and enjoyable one.
How Are Chair Mats Measured?
Chair mats are measured based on their thickness and their shape.
Some office spaces can do with a standard chair mat. Other office spaces require custom-fit mats that facilitate easy rolling and protect floors against cracks and damage.
Before you choose a chair mat, you have to verify a few important factors that will help you determine its ideal size.
We've explained two of them below.
Thickness of the Chair Mat
The thickness of the mat will depend on the type of flooring. Too thin a mat can crack or wear out easily, so always choose a thicker fabric over a thinner one.
Mats that are exclusively designed for carpets have cleated backs to deter slips. Because of their cleated backs, they should not be placed on hard floors as they can damage the flooring.
The thickness of the mat also depends on how frequently the mat will be used and the load on the chair. The more load on the chair, the thicker the chair mat.
Shape of the Chair Mat
There are multiple mat shapes available. Choose one that matches the configurations of your workspace the closest. The three most common shapes include rectangle, lip, and light bulb.
If your workspace only includes a standard writing table, you should go for a lip or rectangular-shaped mat. For a corner workstation design, an L-shaped or rectangular-shaped chair mat is the ideal choice.
Light bulb mats work well for corner desks and L-shaped desks. Rectangular-shaped chair mats are the most versatile and popular shape of them all.
Now that you are aware of the important factors to consider before purchasing a chair mat, let us look at the simple steps to measure one.
Steps to Measure a Chair Mat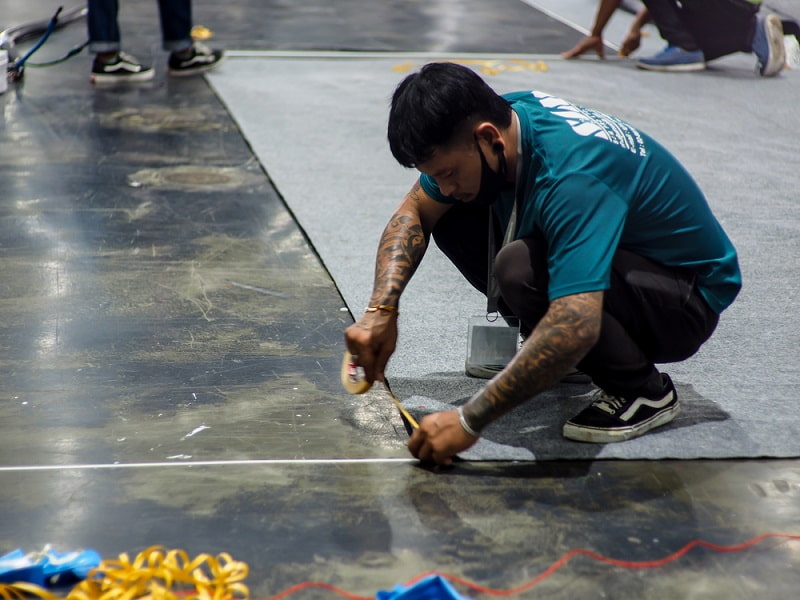 Before you can measure a chair mat, you will need the right tools.
Required Tools
Step 1
Using a measuring tape, measure the corresponding edges and the area that you want to cover with the chair mat.
Step 2
Draw a figure of the chair mat shape you want for your space, and label the length from each side of the mat.
Step 3
If you have a carpeted floor, the last step is to measure its depth using a paperclip.
Straighten a paperclip and push the end through the carpet till it reaches the subflooring. Put your finger on the paperclip, which is on the top edge of the carpet, and place it against the measuring tape.
You now have the measurements to ensure your chair mat fits perfectly in the space you want it to.
If your customized chair mat arrives rolled up, make sure to warm it using a hairdryer. This warming technique helps your chair mat lie flat on the ground.
For a visual aid, check out the following video:
How to Measure for a Custom Cut Chairmat [2014]
How to Pick a Chair Mat Pattern and Shape?
Chair Mat Pattern
If you want your beautiful hardwood floor to be visible, a clear vinyl chair mat is a perfect purchase.
You also have the choice between colored and patterned vinyl chair mats. They are usually made of jute or a wood finish.
Go for a mat pattern and color that matches the aesthetic of your workplace. If you want to create the illusion of a bigger space, light-colored mats with faint patterns are a better choice compared to dark-colored mats.
Chair Mat Shape
For small spaces, 36×48 is the standard chair mat size. Slightly larger spaces, or medium spaces, that require more rolling space should choose a 45×53 mat size. For large spaces, 46×60 is a perfect mat size.
Rectangle, lipped, and contour-shaped mats are best for traditional-shaped desks. L-shaped mats are ideal for corner and cubicle-styled desks.
Frequently Asked Questions
1/ How Do You Use a Chair Mat?
Chair Mats - The Essential Item for your Home Office
Chair mats are placed under office chairs and desks to improve workspace ergonomics.
A chair mat is an essential work tool every office should have. Most offices have rolling chairs. However, if the rolling chair is not placed on top of a chair mat, it can damage the floor or the carpet beneath it.
To prevent scratches, marks, spills, cracks, and other damage to your luxury Turkish carpets or expensive Italian-crafted hard floors, a chair mat underneath your office chair is a must.
If you like to roll around on a chair at work, you should not think twice before adding a chair mat. Rolling around on a chair mat is also an excellent way to reduce fatigue, back strain, and leg pain.
2/ Are Chair Mats Bad for Carpets?
No, chair mats are not bad for carpets as long as you buy the ones designed exclusively for carpets. A non-slip chair mat with cleat-like grips on the underside works the best on carpets.
Conclusion
Installing a simple chair mat can elevate your style of work and do wonders for your health and productivity.
We hope this guide helps you pick the most suitable mat for your space one that looks as amazing as it is efficient. Don't forget to measure your floor space, get the ideal shape, and choose the fabric before finalizing your choice in chair mat.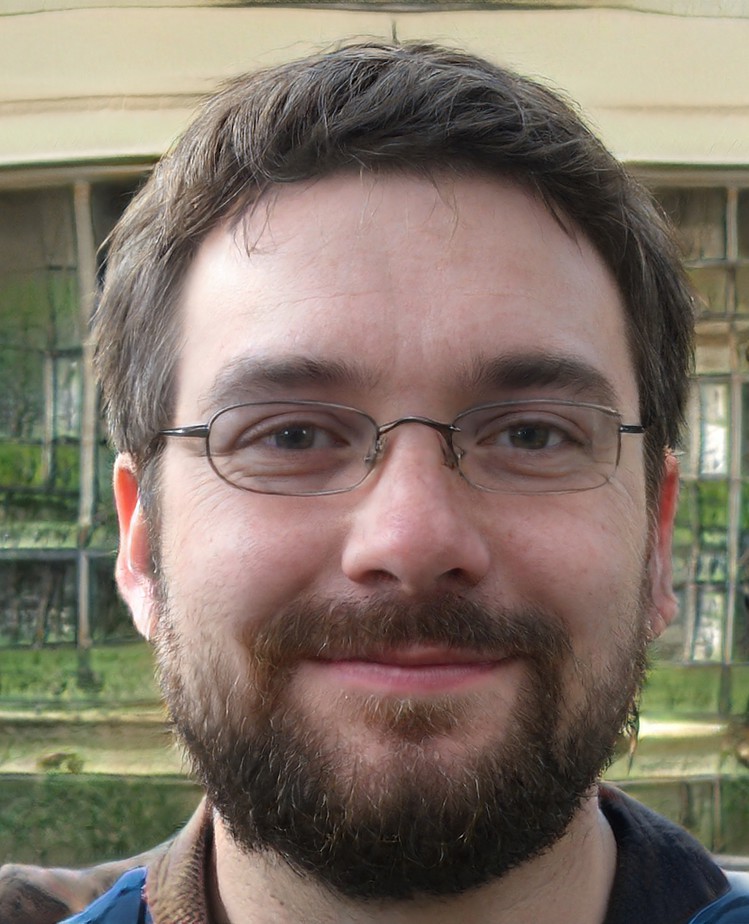 My name is Vance, and I am the owner of To Ergonomics. Our mission is to improve your workflow by helping you create a supportive and welcoming environment. We hope that you'll find what you're looking for while you're here.