Gamers spend hours in front of the computer, especially today when e-sport and game streaming are huge deals. The problem is that gamers don't get enough physical exercise that some have turned to using standing desks for gaming.
Are there benefits to using standing desks for gaming? Below are some reasons why some gamers use standing desks and why you would benefit from using one too.
Can You Use a Standing Desk for Gaming?
Standing desks can be used for gaming, regardless of whether you're a newbie or a professional gamer. But it might take a bit of time to get used to it.When you adjust the height of your desk, that also affects the level of your gaming equipment which includes your monitor, keyboard, and mouse if you're using a PC.
Even if your standing desk is at maximum height, you could be stooping down when you look at your screen. Your hand and arms could also be positioned lower, resulting in stiff shoulders and neck.
Should you buy a sit stand desk? - Autonomous SmartDesk 2
Before you buy a standing desk for gaming, here are some things to consider:
Measure everything first. It will help you determine the maximum height of the table it will reach so you'll know if you need a monitor riser or mount.
Measuring also helps you know if you will have enough table space for your gaming rig. Will your workspace be able to fit your CPU or gaming console, plus your keyboard and mouse, or have enough area for you to move around without hitting anything or knocking off things from your table?
Maximum load. Depending on the type of standing desk you have, it may support as much as 100 lbs. But for it to work properly, it is recommended that you do not go over its maximum load capacity.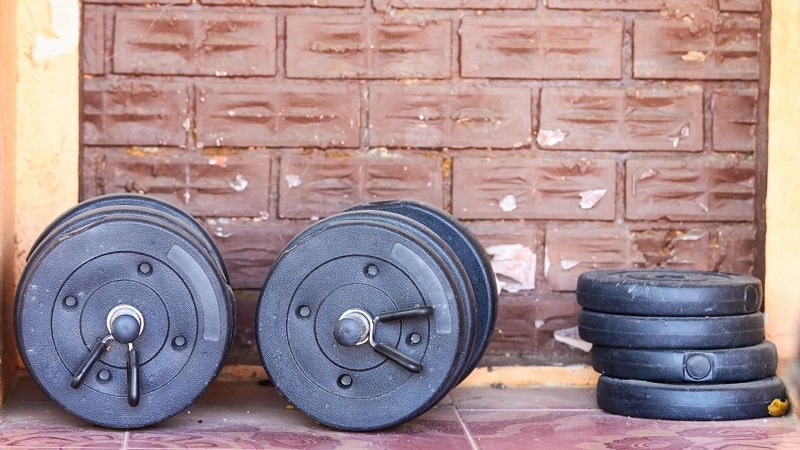 Adjustment mechanism. How smoothly does your standing table move? Will you be able to move from standing to sitting, or vice versa, quickly without your things falling off your table?
The type of mechanism used on your standing desk directly affects how fast and smoothly the adjustment will be.
Pneumatic standing desks adjust in seconds, but the fast movement can cause some objects on the desk to topple. Electric standing desks take a bit longer to change positions, but the slow height adjustment makes them more stable.
Manual standing desks are not ideal for gamers since you would need to remove things before you can adjust the height of the table. They are not good for people who would like to sit and frequently stand while gaming.
Are Adjustable Desks Good for Gaming?
Regardless of whether you're just starting out or a professional gamer, the use of standing desks for gaming does have its benefits. It can improve one's health and focus.
Benefits of Using a Standing Desk for Gaming
Improved Focus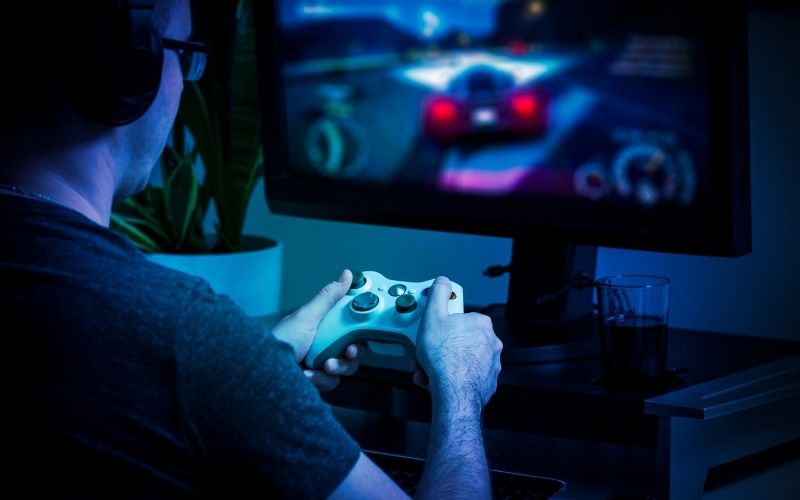 Some gamers who have tried playing while standing stated that they immediately felt immersed into the game, especially in first player shooter (FPS) games. Standing while playing makes the players feel they are completely part of the gaming world and can better focus on tasks and complete them.
Improved Blood Circulation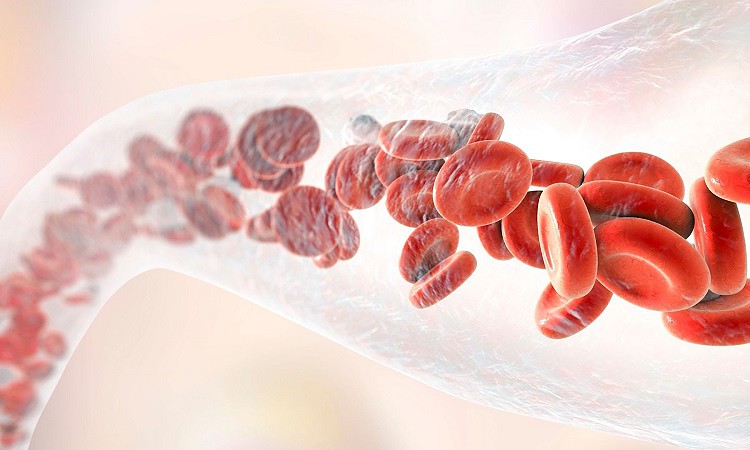 Sitting for prolonged periods has been proven to have a negative impact on health. Sitting for eight hours or more a day can increase the risk of developing heart diseases, some types of cancer, and Type I Diabetes.
By using a standing desk, you can incorporate standing up for 2 to 3 hours a day which can get your heart pumping more and get your blood circulating. Proper blood circulation means your organs get oxygen and they function well.
Improved Posture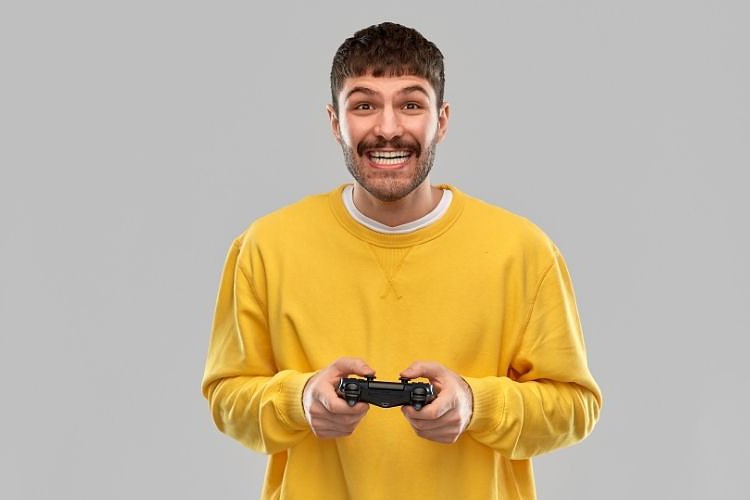 Prolonged sitting often results in bad posture as you tend to slink down on your chair as you try to get comfortable. It can result in back pain, a strained neck, and even a hunched posture.
By standing up, especially when your monitor is at eye level, you can maintain a neutral stance. It prevents you from hunching as you try to keep your balance while you concentrate on your game.
Burn More Calories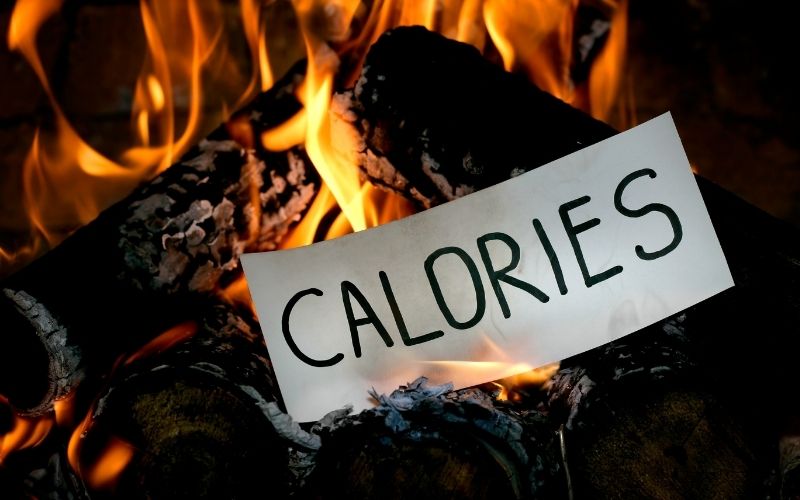 Standing desks have also been certified as furniture that promotes NEAT (Non-Exercise Activity Thermogenesis). They promote calorie burn even when you seem like you are not doing actual exercise.
Based on years of studies, standing for an hour can burn 100 to 200 calories, though your weight, gender, age, and height can affect the actual calories expended. Meanwhile, sitting for the same duration only burns 60 to 130 calories.
If you add four hours of standing in a day, you could burn up to 800 calories. Though standing is still not comparable to exercising, it is better than just sitting around the whole day.
What Standing Desks Do Pro Gamers Use?
UPLIFT Desk v2
The features a 10inch thick carbonized bamboo rectangular desk. It measures 80 inches wide, allowing it to accommodate multiple monitors and your gaming rig.
This standing desk from UPLIFT comes with an Advanced Keypad that controls height adjustment from 24.3 inches to 49.9 inches. It is programmable for one-touch height adjustment and you can also adjust its bump sensitivity.
The UPLIFT Desk v2 features 3-stage telescopic legs that lift or lower the table at a speed of 1.5-inch per second. It can support up to 355 lbs of load.
What's unique about the UPLIFT Desk v2 is its 48 patent-pending mounting points. It allows users to add accessories such as CPU and monitor mounts easily.
For a clutter-free setup, it has two grommets placed on opposite sides of the desk. The frame of the table comes with a wire management tray.
If you're a fan of pro-gamers like Shroud, you might have noticed that he uses a Custom UPLIFT Desk. Instead of a regular rectangular desk, Shroud's setup features an L-shaped tabletop.
Clutch PewDiePie Rise Series Electric Sit-Stand Desk
Clutch Chairz has partnered with PewDiePie, an online creator that made game streaming mainstream and launched gaming tables and chairs. One of which is the .
This height-adjustable gaming table features a control panel with a 4-position memory preset so you can quickly adjust to your preferred position, between 28 to 48 inches, with a push of a button. Its speed adjustment clocks in at 25 mm per second.
The desktop measures 55 inches wide and 27.5 inches deep with a full mouse pad desk topper. The PewDiePie Rise Series also has a built-in wireless fast-charger so you can charge your smartphone while you're playing.
EE EUREKA ERGONOMIC Standing Desk
The is marketed for both gaming and office use because of its spacious 61-inch L-shaped tabletop. It can accommodate 2 or 3 monitors, either mounted or placed on the table and still have room for your CPU or gaming console.
This standing desk from EE EUREKA features an electric height adjustment system. It has four memory buttons so you can quickly change positions with a touch of a button. The table height can be as low as 29.9 inches off the ground or as high as 48.4 inches.
As for the work surface, the width measures 61 inches, while the depth is 43.7 inches in the L-shaped section. The EE EUREKA ERGONOMIC Standing Desk has an anti-collision feature that results in the table bouncing up if it meets resistance when it is being lowered.
There are side guards on either side of the table which serves to manage the cord. They direct the cables to openings on the table so your station would always look neat.
The legs are made from carbon steel and can support a maximum load of 330 lbs. The legs have a distance of 46 inches from each other, providing ample legroom for users.
RESPAWN RSP-3010 Gaming Desk
This features a two-tiered workspace. The monitor shelf measures 28.75 inches in width and 8.625 inches in depth. Meanwhile, the main tabletop measures 42 inches wide and a depth of 23.63 inches.
The front of the table features a beveled edge that makes it comfortable for resting your forearm. The contoured shape of the table brings users closer to the table without compromising the workspace.
This standing table from RESPAWN uses a pneumatic adjustment mechanism that is activated by pressing a lever. It allows the table height to go from the lowest setting of 28.125 inches to its highest setting of 43.875 inches.
The frame of this standing desk for gaming is made of steel tubes. It is durable and can support up to 200 lbs of weight.
RESPAWN's gaming desk comes with accessories that help users organize things. There are shelves for speakers, a wire manager, and holders for headphones and a cup.
ApexDesk Elite Series 60"
Though not marked as a gaming desk, many outlets have recommended the as a standing desk for gamers. This table features a dual-motor lifting system that adjusts the height at a speed of 1.5-inch per second.
The control bar features four preset buttons so you can quickly adjust the height anywhere from 29 inches to 49 inches. The Apex Desk Elite Series 60" has a maximum load capacity of 235 lbs.
The tabletop measures 60 inches wide, 27 inches deep, and 23 inches deep at the mid-section. The spacious work surface can accommodate two monitors and a CPU or game console, along with the keyboard, mouse, or controllers.
Conclusion
Using standing desks while gaming is a good way to break stagnation. Depending on what kind of desk you have, you can quickly shift from sitting to standing or standing to sitting with a push of a button or by pressing a lever.
Gamers who have tried standing desks have reported improved focus, so if you want to up your game, it won't hurt to try it out. Plus, you get to burn calories and will get your heart pumping just by changing your gaming position a few times a day.
Table could not be displayed.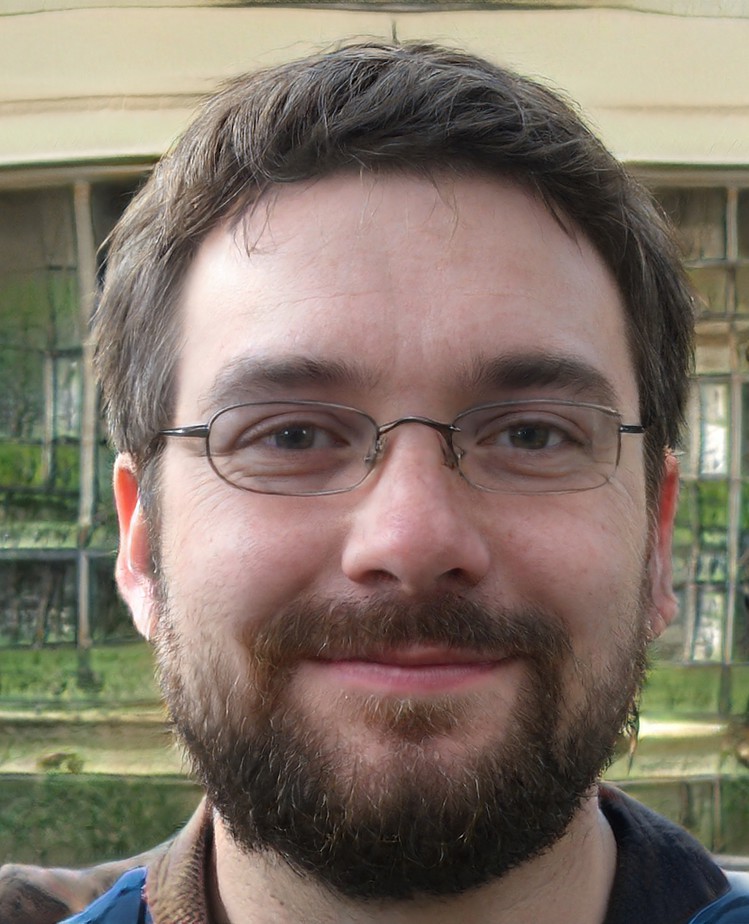 My name is Vance, and I am the owner of To Ergonomics. Our mission is to improve your workflow by helping you create a supportive and welcoming environment. We hope that you'll find what you're looking for while you're here.