You might have noticed that more and more people are starting to use yoga balls as office chairs. The yoga ball is a trend that has come into many offices because of the benefits that it can offer.
If you want to buy a yoga ball but are unsure what size to get, we will help clear up any confusion. Below, we will advise you about which size ball you should get, how to choose the correct ball, and what posture you need to keep in mind when selecting your yoga ball.
We also have a few frequently asked questions we will answer, and a comparison table between the size of a standard office chair and a yoga ball.
What size yoga ball do you need to sit at your desk?
There are five standard sizes for yoga balls: 45 cm, 55 cm, 65 cm, 75 cm, and 85 cm. Once you have inflated the ball entirely, these measurements indicate its height. The most common exercise ball size is a 65 cm ball, suitable for people between 5'9″ and 6'2″ tall.
How To Sit On a Yoga Ball Correctly:
It is essential to keep your feet flat on the floor and to distribute your weight evenly.
Your knees should line up or be slightly higher than your hips and create an angle of 90 degrees or greater at the hips and knees (somewhat bent thighs pointing down).
The body should be in a vertical line from the pelvis to the ears without any twisting. This alignment is usually obtained by lightly bobbing up and down.
How do I choose the right size exercise ball?
When buying a yoga ball, there are a few things you need to remember. Firstly, you want to buy a yoga ball from a reputable company. Yoga balls made by reputable companies are ergonomic and comfortable. They are made of material that ensures you won't slide on your flooring. This will help prevent injuries.
Measure the distance between the floor and your knees to determine the correct size of an exercise ball for you. When you sit on the ball, your hips and knees should bend at a ninety-degree angle.
In addition to height, other factors determine ball size, such as your weight and flexibility. Once you apply weight to the exercise ball, the ball will deflate and sink a bit. Thi may cause injury if the ball drops too much and you are in the wrong stance.
Use the table below to find out what size exercise ball will be the most comfortable for you.
| | |
| --- | --- |
| Exercise Ball Diameter | A person's Height |
| X Small- 45 cm (17 inches) | 5.1–5.8 feet |
| Small- 55 cm (22 inches) | 5.9–6.2 feet |
| Medium- 65 cm (26 inches) | 6.3–6.7 feet |
| Large- 75 cm (30 inches) | 6.8–6.9 feet |
| X Large- 85 cm (35 inches) | Not an easy size to find but ideal for people 7 feet and taller |
While the table above can be used as a general rule of thumb, choosing the right ball size for an office chair can be more challenging. When it comes to sitting at a desk, The University of Minnesota Extension recommends using an exercise ball that is one size larger. It may appear that the ball has deflated somewhat while you are sitting on it. Once the ball reduces, your working position changes. By using a slightly bigger ball, your position will stay correct for longer.
Comparing Yoga Balls and Office Chairs
For this section, we will take the average-sized yoga ball as well as the average-sized office chair.
The average yoga ball, once inflated, is 26 inches. On paper, you get more surface area on a ball than you do on a chair. With that in mind, there is no place for your arms to rest comfortably on a yoga ball. You also do not have a backrest which will take up some of the surface areas of the ball.
From a comfort point of view, a yoga ball is only comfortable for a short period. You will need to stand up, walk around for a little bit and move your muscles around not to become stiff.
A yoga ball does have benefits if you use it correctly. It helps with your posture and helps to tighten your core, which means you'll work out while on the job. You can get the benefit of exercising your brain and muscles at the same time.
The average/standard office chair is between 17-20 inches wide. Even though a seat on a traditional office chair is smaller than a yoga ball, you still have more room to place your arms on a standard chair as they often have armrests attached. The backrest can also take up some of the surface areas from the chair.
A standard office chair's design keeps your back up straight and helps take the load off your muscles when working. Your muscles can stay dormant, which means you are not using your muscles to hold yourself up. Whereas on the yoga ball, your muscles keep your posture correct, not the chair.
The height difference between the ball and an office chair will differ. It all depends on which size ball you get and the height you need your office chair to be for you to sit correctly at your office desk.
| | |
| --- | --- |
| Yoga Ball | Office Chair |
| The average size is 26 inches | The average size is between 17-20 inches |
| Does not have arm or backrests | Often comes with arm and backrests |
| It helps to tighten and strengthen your core | It helps ensure you do not overuse your muscles |
| Exercise balls typically have a weight limit of 250 pounds | A standard chair can handle between 250- 300 pounds |
FAQs:
How big is a 55cm exercise ball?
Most of the time, an exercise ball measurement is in centimeters. The sizes have been rounded up to the nearest inch. So, in other words, a 55cm yoga ball is around 22 inches.
This table shows you the different-sized balls you can get in both centimeters and inches, as well as what height of a person the balls will suit.
Are exercise balls comfortable?
The gym ball is a great exercise tool, frequently used in physical therapy and exercise classes. They are great for building core strength because the body must respond to the ball's instability and maintain balance.
With this in mind, they are designed for the gym. Not much that happens in a gym is comfortable.
At first, sitting on the yoga ball can be satisfying. The slight bounce helps keep you alert, and you have a constant need to correct your posture to be more comfortable.
After a while on the ball, you might start to feel a bit of pain in your lower back. This feeling is due to weak core muscles. The more often you sit on the ball, the more you will strengthen your core, resulting in a more pleasurable experience on the yoga ball long-term.
How long should you sit on an exercise ball?
Professionals believe that you should not sit on an exercise ball for long periods of time. After an hour or so, you should get up, walk around and move your muscles.
Staying on an exercise ball for too long can cause muscle strain.
Is sitting on a yoga ball better than sitting on a chair?
This question is a tricky question to answer. Yes, working on a yoga ball is good for you. It helps to improve your posture, tighten your muscles, and can help prevent injuries.
On the other hand, an office chair is designed to keep your posture correct. They are often ergonomically designed to ensure that you are working in the best possible position for long periods.
With that in mind, if you use both seating methods during your workday, you will get the benefits of both options. The chair will help give your muscles a break from holding you up in the correct posture, and the yoga ball will help you strengthen your muscles and core.
Final Thoughts
This is a simple guide that discusses what size yoga ball you need to sit at your desk. Making sure that the size of your yoga ball is correct is essential not only for comfort but for preventing injuries.
If you decide to try this seating option out, make sure you buy your yoga ball from an established brand. Reputable brands have tested their products and ensured they are safe.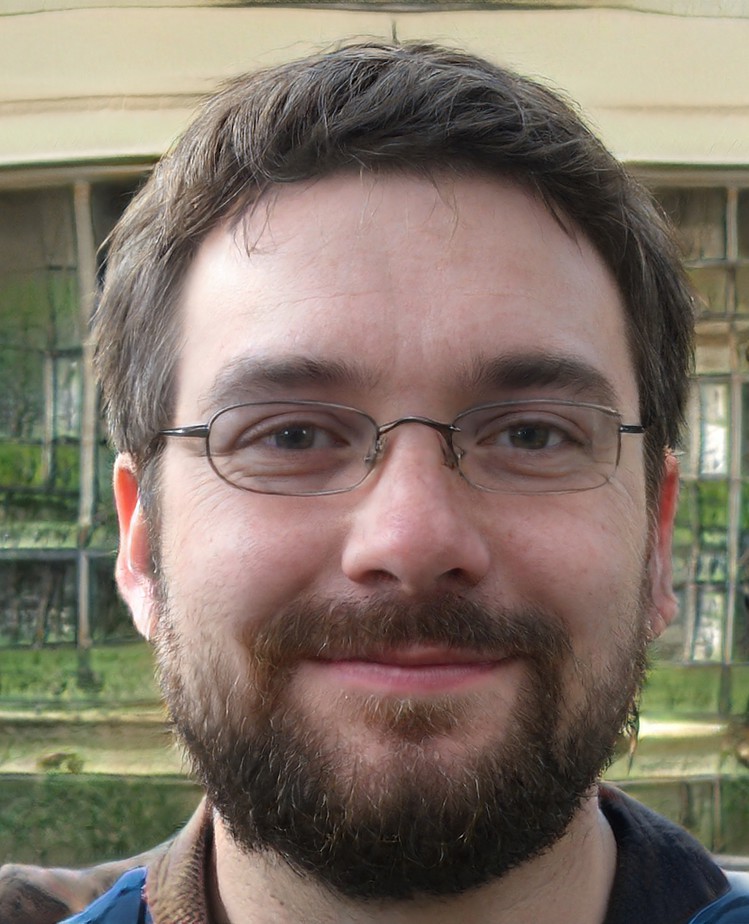 My name is Vance, and I am the owner of To Ergonomics. Our mission is to improve your workflow by helping you create a supportive and welcoming environment. We hope that you'll find what you're looking for while you're here.