Not all of us are blessed with the so-called "skinny" gene. But that doesn't stop us from using exercise balls to improve our health.
The standard exercise ball can hold 250 pounds with some that can hold up to 300 pounds. With that said, there are special yoga balls that can hold well over 1,000 pounds.
Nevertheless, the weight limit on exercise balls is determined by the makeup material of the ball itself. So, we've selected five amazing exercise ball products made of durable material that work well with overweight individuals.
How Much Weight Can an Exercise Ball Take?
Although standard exercise balls hold an average of 250 to 300 pounds, there are some exercise balls built to handle a lot more weight. Specialized exercise balls are marketed with a 2,200-pound static weight limit with 600-pound anti-burst testing.
The greatest determining factor of how much weight an exercise ball can handle is dependent on the material. The thicker the exercise ball material, the more durable it is to withstand more weight.
How do you know the weight limit of your exercise ball?
When you are shopping for an exercise ball, most manufacturers will address the weight limit of the exercise ball on the box of the product. If for some reason the company doesn't list the weight limit there, then you will find it in the manual that comes with the exercise ball.
Don't have the box or manual anymore? Don't worry!
On most exercise balls, the company will leave a logo or business name. From there, you will type the ball's brand into an Amazon search bar or you can head over to the company website and see how much the weight limit is.
If you've owned your exercise ball for a long time or bought it used and the brand name is gone, then unfortunately you won't be able to tell the exercise ball's weight limit. It may be time to purchase a new stability ball.
How much pressure can an exercise ball hold?
The amount of pressure an exercise ball can hold depends on the size of the exercise ball and the desired firmness. Smaller exercise balls, like 45 cm and 55 cm in diameter, will hold a lot less pressure than a larger diameter ball, like 75 cm and 85 cm.
According to Beachbody, stability balls are not inflated to a specific psi or pounds per square inch. Instead, the amount of pressure an exercise ball can hold is placed in a PSI range.
The inflation range for all stability balls is between 0.6 PSI and 0.9 PSI. The amount of pressure added to an exercise ball will depend on the user's desired firmness.
Can an Exercise Ball Burst?
Yes, exercise balls can burst. Fortunately, most of the exercise balls manufactured today undergo a process called anti-burst testing.
Anti-burst testing is where a company adds pressure to an exercise ball in small increments until the ball bursts. Then the company marks on the product that the exercise ball has been "anti-burst tested" for your safety, or they list the number of pounds an exercise ball can take before it bursts, like "600-pound anti-burst testing."
There are three common reasons an exercise ball might burst:
Check out our article, "Why does my Exercise Ball Keep Deflating?" to get a better idea of how much you should inflate your exercise ball.
Improper use of an exercise ball can be improper packaging or bad advice from a trainer. Another improper use example is when people buy stability balls that are too big or too small in relation to their height and body weight.
We've put together a chart on proper exercise ball sizes according to height. To learn more about this, please read our article "What is the Biggest Exercise Ball You Can Get?"
How to Use an Exercise Ball if You are Overweight?
We get asked this question quite often. Quite often, overweight individuals decide they can't use an exercise ball, but we know that's a lie.
Holly Honjo, considers herself plus size and has modeled the proper way on how to use an exercise ball. We've listed some of her moves below, but feel free to check out her incredible YouTube video here.
PLUS SIZE Stability/Balance Ball Workout for OBESE beginners
Stretches you can do with a stability ball include:
Hamstring stretches
Full body stretches
Back stretches
Chest stretches
Ab stretches
Child's pose stretches
Exercises you can do with an exercise ball include:
Seated hip circles
Ball marches
Ball walks
Ball balances
Back extensions
Modified ball roll-outs
YT extensions
Crunches
Glute bridges
Leg presses
Ball squats
Leg raises
Overweight people also use exercise balls as office chairs. Posture People highly recommend standing up and walking around every twenty minutes or so, to prevent and help loosen tight hips.
For some, it may be smart to stand up from your exercise ball chair more often. Based on how often you stand up or how your body feels.
3 Best Exercise Balls for Overweight People
We've found three of the best exercise balls for overweight people and listed them below.
DynaPro Anti-Burst Exercise Ball
The was on the top of our list because it is extra thick (2,275 micrometers), made of eco-friendly material, and it has gone under anti-burst testing. This ball can support 2,200 pounds without bursting.
Dynapro is offered in six different colors: blue, black, mint, red, silver and pink. You also get to choose between the four diameters sizes of 45 cm, 55 cm, 65 cm, and 75 cm.
It also has a safety in place just in case. Excess loads above 2,200 pounds will cause the ball to deflate slowly to ensure your safety.
The ribbed body helps keep the ball underneath you and prevents it from slipping away from you even with profuse sweat. And on the inside of the exercise ball, hold a honeycomb design to support your exercise ball further.
not only offers a fantastic exercise ball product, but they also have professional trainers that can help you get the most from your ball.
When we looked at reviews, they were mostly positive. One customer mentioned the Dynapro exercise ball held up to 400 pounds with no problem.
Live Infinitely Exercise Ball
We picked the exercise ball from because it too had an extra thick professional-grade material and anti-burst tested. There are many more colors to choose from and larger ball sizes with this brand than Dynapro.
However, Dynapro has closer ridge lines which may help it stick to your body and the floor better.
Both Live Infinitely and Dynapro come with their own air pump. This exercise ball company also includes two air plugs and a valve remover tool for easy air refilling.
Live Infinitely is offered in eight colors: black, blue, gray, mint, purple, rose, silver, and teal. The five sizes to choose from are 55 cm, 65 cm, 75 cm, 85 cm, and 95 cm (the largest exercise ball).
The exterior material is made of PVC, which is a stretchy plastic commonly used on stability balls. It too can handle a 2,200-pound max weight limit, and it can withstand an impressive 2 cm cut and not burst.
With a majority of positive reviews, most people were pleased with this exercise ball. One customer mentioned this exercise ball is latex-free, pba free, hypoallergenic, and doesn't smell like chemicals like many other exercise balls do.
Another terrific option is the PRO IRON brand exercise ball. It is made with eco-friendly premium grade PVC materials and is free of BPA and heavy metals.
PRO IRON's exercise ball has 2,000 micrometers in thickness and can also hold up to 2,200 pounds. What is unique with this exercise ball that the other two don't possess is a matte anti-slip external coat for an even better grip.
The drawback to this exercise ball product is the limitation of two sizes: 65 cm and 75 cm. It also has fewer color options that are specific to the ball size.
You can choose between a red or blue exercise ball with a 65 cm diameter, or a purple and red exercise ball with a 75 cm diameter.
PRO IRON labels their exercise ball 100 percent explosion-proof, high grip, non-slip, and easy to install and clean. Similar to the Live Infinitely exercise ball, this ball also comes with air plugs and a plug remover.
We've put together an easy-to-skim table to help you compare the three best exercise balls for overweight people.
Dynapro
Exercise Ball
Live Infinitely Exercise Ball
PRO IRON
Exercise Ball
Major Features

Anti-burst Testing
Supports 2,200 pounds
Non-slip shiny ribbed body
2,275 micrometers thickness

600-pound Anti Burst Testing
Supports 2,200 pounds
Anti-slip shiny design

Anti-burst Testing
Supports 2,200 pounds
Anti-slip matte surface
2,000 micrometers thickness

Sizes Available
45 cm, 55 cm, 65 cm, and 75 cm
55 cm, 65 cm, 75 cm, 85 cm, and 95 cm
65 cm and 75 cm
Colors Available
Silver, black, blue, mint, pink, and red
Black, blue, gray, mint, purple, rose, silver, and teal
Blue, purple, and red
What all is Included

Air pump
Two air plugs
Plug remover

Air pump
Back up plugs
Plug remover
Summary
An exercise ball can take anywhere from 250 pounds to 2,200 pounds of weight, depending on its material construction and thickness. You have learned that exercise balls can burst under the wrong conditions including over-inflation, improper usage, and excess weight.
If you are overweight, then you should know that you can still use exercise balls and through our article, you know how to use them as well. We also listed our top three exercise balls for overweight individuals: Dynapro, Live Infinitely, and PRO IRON.
With all of these amazing tips and newly learned knowledge, there is no way you can't have a great time on an exercise ball that fits your weight. Buy an anti-burst higher weight limit exercise ball and leave your worries behind!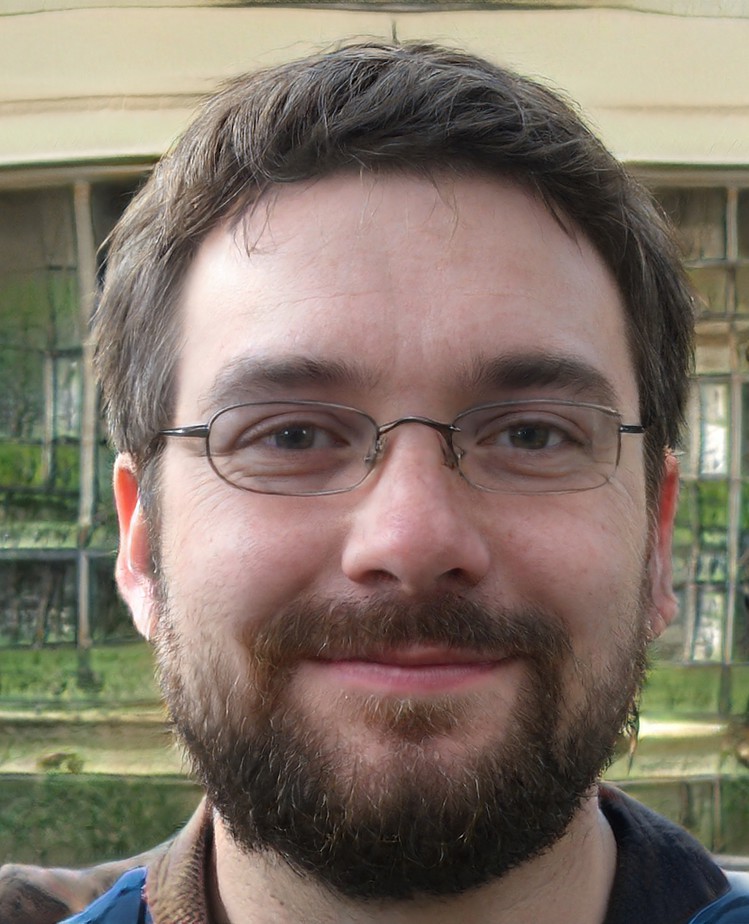 My name is Vance, and I am the owner of To Ergonomics. Our mission is to improve your workflow by helping you create a supportive and welcoming environment. We hope that you'll find what you're looking for while you're here.