If we had this debate a decade ago, it's doubtful if anybody would have questioned that office chairs are the cream of the crop when it comes to office seating.
But do regular office chairs offer optimal ergonomics, support, and comfort in the workspace?
With the movement to increase overall well-being in the residential and industrial setting, choices for office seating are more diverse than ever. Fighting its way to the top spot of "best office chair" is the kneeling chair.
While it's difficult to say which one is better without context, at a glance, office chairs are best suited for long hours of sitting, while kneeling chairs are best for short bursts of productivity requiring active rest .
To give you a better idea, we'll compare kneeling chairs vs. office chairs using these factors:
Main usage
How it works
Affordability
Adjustability
Comfort
Durability
Let's get started!
What is an office chair?
When we say office chair, most people are referring to standard desk chairs or ergonomic chairs.
Office chairs are designed to help the user achieve the best seating position, bringing optimal productivity and comfort after long hours of sitting at a desk.
The most basic ergonomic chair will have adjustable mechanisms for seat height.
Newer and more expensive models will have multiple adjustable features for seat width and depth, armrests, headrests, lumbar support, and even a tilt mechanism.
The Herman Miller Aeron chair is an example of an office chair. It's one of the best-selling office chairs to date.
It guarantees optimal support thanks to the Pellicle suspension material that enhances weight distribution. Ergonomics are amplified thanks to its multiple adjustable features, including tilt mechanisms, lumbar support, and tension control.
What is a kneeling chair?
Who would've thought that there would be a chair that's not for sitting?
Kneeling chairs promise to offer a better working position that will encourage an upright posture that's easy on the average worker's problem areas: the lower back, neck, and shoulders.
Most kneeling chairs follow the original angled design, where one pad supports the knees and legs.
The idea behind the kneeling chair is to shift the pelvis forward, encouraging your back to maintain an upright posture. Most kneeling chairs don't come with a backrest as the whole point is to lean slightly forward.
Compared to the perpendicular trunk-to-thigh angle of an office chair, kneeling chairs adopt a 60 to 70-degree angle. By shifting the pelvis forward, the user achieves:
Correct spinal alignment
Reduced pressure on the lower back
Activated core
Better breathing and digestion
However, with the lack of armrests and back support, it's questionable whether or not kneeling chairs are optimal for extended use.
One of the most popular kneeling chairs is the original Scandinavian kneeling chair by Varier Variable Balans. Aside from its durable wood build, this kneeling chair is excellent because of its rocker design which promotes movement and an activated core.
Side-by-side comparisons: Kneeling Chair vs. Office Chair
1. Main Usage
Office Chair
The primary purpose of an office chair is to encourage the proper sitting posture for extended hours.
Finding the right office chair can help you maintain the correct posture while seated for extended periods. This can enhance comfort, productivity, concentration, and workplace endurance.
This is made possible with ergonomic features that specifically target support for the back, particularly the lumbar region.
Kneeling Chair
Designed to open the hip at a 110-degree angle, kneeling chairs encourage a front seat tilt that can help reduce lower back pain caused by spinal compression. According to research, this forward tilting of the body mimics "balanced seating," which is the optimal sitting position for extended periods at a time.
However, others recommend using kneeling chairs for short periods only.
Others also experience pressure in the knees due to a lack of cushioning. Keeping the knees angled for long periods at a time can also restrict blood flow.
Since kneeling chairs entail "active sitting" that can overstrain the muscles and knees, it's best for short desk tasks.
2. Seating posture
Office Chair
How-To Properly Sit In An Ergonomic Office Chair
The proper seating position in an office chair requires a relaxed and slightly reclined position.
To sit correctly in your office chair, you should first adjust your seat height so that your knees are at a 90-degree angle.
Keep your knees a few inches away from the front of your seat.
Your back should be flat against the backrest, following the natural curve of the spine.
Keep your shoulders relaxed.
Place your arms on the armrests at a 90-degree angle.
This sitting position follows the curve of your spine and should avoid overstraining the back, shoulders, neck, hips, and arms.
Kneeling Chair
Kneeling chairs work on a different principle.
Sitting correctly in a kneeling chair requires putting your weight on your sitting bones.
Use the kneepads as support.
Your pelvis will automatically open at an angle.
Sit tall and upright, maintaining the curve of your spine.
This position will automatically open the angle of your hips, but don't lean your weight on your knees as this will strain your back, knees, and shins.
According to research, this upright position mimics a standing position, which lessens the pressure on spinal disks.
3. Affordability
Kneeling Chair
Generally, kneeling chairs are more budget-friendly than office chairs. This is because they have fewer adjustable mechanisms.
Budget-friendly kneeling chairs are usually made with foam pads and a metal frame. Most models have casters, but others have a .
Office Chair
Sale
Office chairs are more expensive, especially for high-end styles from big brands like Steelcase or Herman Miller . However, you can be sure that these styles are made with durable materials and have enhanced adjustability features.
There are also some , offering basic adjustability features and casters.
4. Adjustability
Kneeling Chair
Designed specifically for active sitting, kneeling chairs do not have many adjustable features.
Kneeling chair adjustments help to reduce pressure on the shins and knees but are generally limited to seat height and angle.
Because of this, they're not ideal for extended hours of use.
Office Chair
When it comes to adjustability and ergonomics, office chairs have the upper hand.
While standard office chairs will only have height adjustment features, high-end chairs will have multiple adjustment features.
Known for its unparalleled adjustability, one of the best ergonomic chairs is the Steelcase Leap . It features adjustable:
Headrests and armrests
Seat depth
Seat height
Lumbar firmness
Tilt mechanisms
Recline tension
5-position recline lock
5. Comfort and Productivity
Kneeling Chair
We'll mention again that kneeling chairs are designed on the principle of balanced seating –– but what does this have to do with comfort and productivity?
The forward-reaching angle and open hip position provided by a kneeling chair produce an upright spine.
This means that there's less pressure on the lower back, stomach, and lungs which results in:
Pain relief
Better circulation that encourages endurance and productivity
However, remember that kneeling chairs are also designed for active sitting, which is why it's recommended for short tasks only.
Office Chairs
Office chairs provide extra comfort that can help achieve long-term productivity.
Changing positions in a kneeling chair can be challenging. But with office chairs, you can easily change your sitting positions to avoid fatiguing any muscles.
Styles usually come with features that are meant to support body parts that easily get fatigued from sitting for long periods:
Headrest
Armrests
Footrest
Backrest
Lumbar support
6. Durability
Most office chairs and kneeling chairs have sturdy and durable bases with a weight capacity of 200 to 300 pounds.
Other office chairs are designed specifically for , having a weight capacity of 350 to 500 pounds.
Another great thing about office chairs is that some brands offer long warranty periods. Herman Miller is known for its 12-year warranty for all office chairs.
Aside from that, office chair spare parts are also readily available online and are straightforward to replace. In case you need a new or , you can get it immediately.
Comparison table
Criteria
Office Chair
Kneeling Chair
Main Usage
Ideal for extended use, long hours
Ideal for short tasks and active sitting
How they Work
Maintains a 90-degree angle at the knees and elbows with back flat on the backrest and shoulders relaxed
Maintains a forward reaching position where weight is concentrated on the sitting bones and hips are open
Affordability
More expensive
More affordable
Adjustability
Highly adjustable and ergonomic
Has at most two adjustable features
Comfort and Productivity
Designed for long-term comfort and productivity
Designed to reduce back pain
Durability
Generally made with more durable materials

Likely to have a longer warranty, easy to repair

Designs are available for big and heavy people

Lower weight capacity
Conclusion
If you plan to use the chair for extended periods, office chairs offer better adjustability, durability, comfort, and long-term productivity.
On the other hand, kneeling chairs are also a good choice for short desk jobs as it encourages active sitting that's easy on the back. Kneeling chairs are also more affordable compared to office chairs.
It's difficult to say whether office chairs or kneeling chairs are better. In the end, it'll depend on your specific needs and how you plan to use the chair.
To get the best of both worlds, switch between kneeling chairs and office chairs.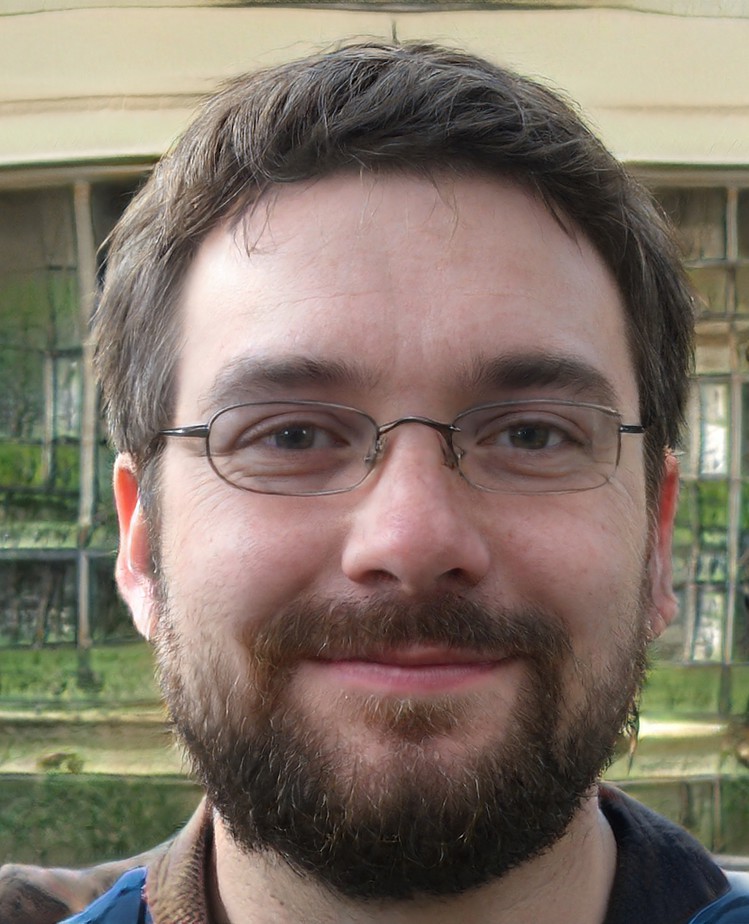 My name is Vance, and I am the owner of To Ergonomics. Our mission is to improve your workflow by helping you create a supportive and welcoming environment. We hope that you'll find what you're looking for while you're here.