If you recently installed vinyl flooring in your office, there are some precautions you need to take before your ergonomic chair does some permanent damage to your expensive new floors.
Although highly resistant and durable, vinyl flooring still needs regular maintenance to avoid the occasional dent or scratch. Failing to clean and maintain vinyl floors due to rolling office chairs and heavy foot traffic will ultimately lead to premature damage and aging.
To keep your office vinyl floors looking new, you can opt to change up your office chair wheels by installing felt wheel casters or replacing your standard plastic wheels with polyurethane wheels. Another quick and cheap solution is to add a chair mat or rug under your office chair.
Find out how you can protect your expensive vinyl flooring with the right chair protector. We also have a few more tips on the dos and don'ts of vinyl flooring care and maintenance.
What is the best flooring for office chairs?
You might be second-guessing your choice of installing vinyl flooring, but here's what you should know:
Vinyl floors are a fantastic option for home offices because of their durability and ability to withstand the constant wear from a busy office. They're also easy to install and an economical choice if you want to mimic the look of wood or stone in your office.
While vinyl flooring is water-resistant and low-maintenance, that doesn't mean they don't need care and regular cleaning. To prevent your vinyl floors from looking dull due to damage and aging, the first thing you can do is protect them from regular foot and furniture wear.
Will an office chair damage vinyl flooring?
While resilient to scuffs, scratches, and stains due to a protective top layer, vinyl flooring isn't immune to damage.
Rolling office chairs are one of the biggest culprits in damaging, scratching, and leaving dents and scuff marks on many types of flooring.
Patching up vinyl floor damage caused by your office chair will cost you a lot more money.
How to take care of vinyl floors?
Vinyl floor maintenance is critical if you want to keep your office looking professional for a long time. To avoid wear, scratches, and scuffs from furniture and chair legs, check out our vinyl floor care and maintenance do's and don'ts:
Do's for Vinyl Floor Maintenance
Sweep, dust, and vacuum regularly.
Clean your vinyl flooring with a gentle floor cleaner to protect its shine. Rinse the cleaner well with a mop.
Use a doormat before stepping into your office. Natural weave doormats are effective at removing dust and debris from your shoes.
Wipe household spills immediately to prevent any staining. Vinyl floor is resilient, but leaving spills for extended periods will damage your floor permanently.
Protect your vinyl floors from sunlight. Excessive sun exposure will cause your expensive vinyl floor to lose its color and shine. Light filtering window shades can protect your office from UV rays while maintaining conducive lighting for your work environment..
Use flooring protectors or furniture pads to protect vinyl floors from dents, scuffs, and scratches.
Dont's for Vinyl Floor Maintenance
Never use floor wax and polish on vinyl floors.
Never rub or scrub vinyl floors too hard. This will cause your floors to lose their shine, making them look aged and dull. Only use a soft mop for your vinyl floors.
Don't use harsh cleaners on your vinyl floors, as chemicals can lead to aging and damage.
When washing vinyl floors, don't leave the surface damp for too long. Liquids can seep through the flooring edges and damage the bonding materials used.
How do you protect vinyl flooring from an office chair?
Chairs are the most frequently moved furniture around the house or office, so you'll need to take some measures to prevent wear and tear of vinyl flooring.
In this article, we'll discuss four vinyl floor protection options:
Felt Chair Casters
Polyurethane Replacement Wheels
Chair Mats
Office Rugs
How do I protect my floor from rigid chair casters and wheels?
Protect your office floors by targeting your rolling chair wheels with:
Felt Chair Casters
To prevent leaving marks on your vinyl floors, an easy solution would be to install soft chair casters, like a felt chair caster. Rather than rubber casters that keep wheels stationary and damage vinyl floors, opt for office chair casters that use soft textiles like felt.
Key features
Easy to install: pop on the felt casters onto your office wheels and remove them when cleaning is necessary.
Allows free movement: felt casters allow you to move your office chair easily. Unlike chair mats, you can move your chair anywhere around the office without fear of damaging flooring.
Prevents slipping: felt tips provide enough texture to prevent your office chairs from swiveling around too much.
Durable and wear-resistant: can handle a 375 load capacity
Polyurethane Replacement Wheels
Most standard office chairs have plastic wheels. Aside from being difficult to glide on, plastic wheels are likely to cause scuff marks on your vinyl floors.
Replace your plastic office chair wheels with polyurethane wheels. They provide better durability, functionality, and ease of use.
Key features
Polyurethane is 100% safe for vinyl floors: this material won't stain or discolor your floors, unlike rubber wheels.
Durable and well-made: most polyurethane wheels are made with high-quality steel and other materials. They can support weights of up to 650 pounds.
Versatile wheels: you can easily find different sizes of polyurethane wheels that make it easy to glide and swivel on different types of surfaces, including vinyl flooring.
Smooth and quiet gliding: polyurethane wheels don't make distracting and clunky noises when rolled.
Modern and professional upgrade: polyurethane wheels provide a stylish look to office chairs.
No need for a chair mat: unlike other office chair wheels, you won't need a rug or chair mat with polyurethane wheels. You will not damage vinyl flooring and most other types of floors (hardwood, laminate, tile, among others).
What can I put under furniture to protect my vinyl floor?
Instead of covering your office chair wheels or replacing them altogether, another great way to protect vinyl flooring would be to place a chair mat or rug under your office chair to prevent dents, scratches, and scuff marks.
Office Chair Mat
Furniture pads and mats come in a variety of shapes, sizes, and thicknesses.
They're usually made with durable PVC to provide optimal protection for vinyl floors. PVC surfaces also create a frictional force that prevents slipping. However, chair mats are also available in polycarbonate and tempered glass material.
Chair mats create a protective barrier against cracking, curling, discoloring, and picking up odors.
While you don't need to put a pad underneath every piece of furniture, placing a chair mat in your office is a good idea as it's the most likely to cause wear to your flooring.
Key features
Thick and long-lasting: most chair mats are thick, providing solid protection from dirt, liquids, and odors.
Adhesive: chair mats stick to the surface, making it safe to glide your office chair.
Affordable price: while price depends on the material and size of the chair mat, you can buy good-quality mats at relatively affordable prices.
Chair Mat Shopping Considerations:
When shopping for a chair mat, these are the essential factors to consider:
Material
PVC chair mats are thin, light, and affordable. It's the best option for light use in a home office. Most PVC chair mats are transparent, a great choice if you don't want to cover up beautiful vinyl flooring.
Polycarbonate chair mats are a durable option. Polycarbonate office chair mats are ideal for frequent use and heavier weights.
Tempered glass mats are the most expensive option. However, it's an eco-friendly option because it's durable enough to withstand the lifespan of many PVC or plastic mats. The strength of tempered glass chair mats is ideal for heavy and big users. You won't have to worry about sinking, cracking, or bending the surface.
Shape
Square or Rectangular chair mats are the most versatile option. They meet almost all the needs of a standard workspace layout.
Office chair mats with a lip are usually rectangular, with a protruded edge on one side. This is ideal if you have a habit of scooting your office chair into your desk.
Bulb-shaped chair mats are perfect for L-workstations and corner desks.
Adhesion
For hard floors like vinyl, laminate, tile, and hardwood, your chair mat should have a smooth backing that won't damage the surface. There are a lot of smooth chair mats with excellent grip.
For carpeted flooring, you'll want to get a chair mat with studded backing or cleats to keep it in place.
Rugs
Rugs are a versatile choice that provides both function and design.
Aside from being easy to clean, area rugs are large enough to protect vinyl floors from multiple pieces of furniture at once, including your work desk and chair.
Key features
Adds personality and decor: to your workspace
Cotton backing: is safe for vinyl floors
Glide without falling off a ledge: and having to lift your chair back up
Easy to clean: simply use a vacuum cleaner
Rug Shopping Considerations
Similar to buying a chair mat, you will also need to consider floor type, size, and shape when buying a rug for your office. More importantly, though, you need to consider rug thickness and material:
Thickness
Choosing a low-pile rug that makes the movement of your office easier on vinyl flooring.
To accommodate heavier furniture and office equipment, avoid thick shaggy rugs that make cleaning and gliding with an office chair more difficult.
Material
Your office is likely to experience a lot of foot traffic and chair movement.
Go for robust material and avoid delicate textiles like silk and bamboo. Artificial material is also likely to shed and crumple from heavy objects.
Wool rugs are a practical option that's hard-wearing, comfortable, and professional.
Chairs and Floor Protectors to Avoid: What should I not put on a vinyl floor?
Avoid cheap floor protectors as these are more likely to do harm than good. Some cheap floor protectors become hard when exposed to moisture.
Avoid heavy chairs as these can result in cracked and scratched floors
Narrow chair legs are likely to scuff your vinyl floors.
Don't use the same floor protectors for a long time. Check them regularly if they still provide adequate protection.
Never drag furniture across vinyl flooring. Consider keeping the chairs stationary or lifting the chairs when moving them around the house.
Don't lean back on your chair. Tipping chairs over can cause permanent scarring on your vinyl floors.
Never use rubber casters. Rubber contains chemicals that stain and damage vinyl floors.
Frequently Asked Questions: Office Chair on Vinyl Flooring
How to protect vinyl flooring from an office chair?
Protect vinyl floors with a non-rubber chair mat, a rug, or replace plastic wheels with felt casters or polyurethane wheels.
Can you put a protective coating on vinyl flooring?
While vinyl floors come with factory-applied coatings for protection, these are likely to degrade over time due to constant wear and tear. Apply a thin coat of vinyl floor coating or sealer to enhance resistance and damage to chemicals, water, stains, and UV rays.
There are many easy and economical ways to protect vinyl flooring from your office chair
Conclusion
While resilient to damage and wear, regular gliding of your office chair will cause wear and tear on your vinyl floor.
The easiest way to protect vinyl floors is to place a chair mat or rug under your office chair. Otherwise, you can fit felt casters onto your office chair wheels or replace them altogether.
How will you take care of your office vinyl floors?
Let us know!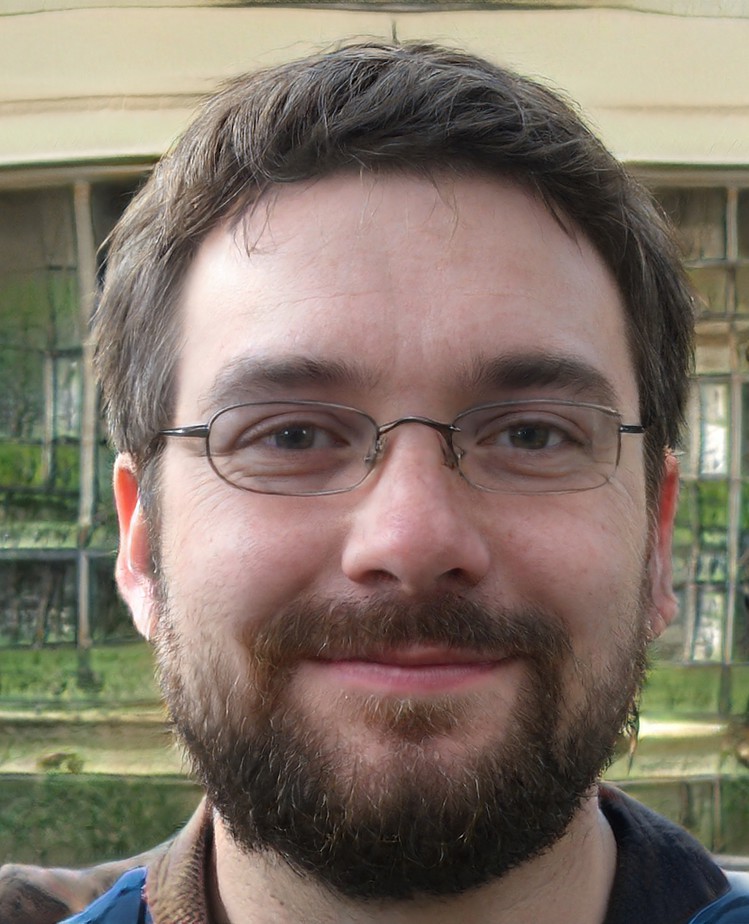 My name is Vance, and I am the owner of To Ergonomics. Our mission is to improve your workflow by helping you create a supportive and welcoming environment. We hope that you'll find what you're looking for while you're here.