Nothing's more disheartening than working in a dull workplace.
You're not alone.
We're tired of seeing outdated office chairs!
One of the best ways to start an office chair makeover is to reupholster or refinish the office chair. Another great idea is to repaint the office chair frame or fabric with a color and style that fits your office!
We also love the idea of adding a bit of personality to your office by throwing in some rugs and pillows that match your chair.
Whether you want to achieve an executive office or a vintage workspace, we've got some ideas to help you make your office chair look better!
1. Reupholster your fabrics
You don't have to stick to your boring office chair's fabric forever!
Instantly bring personality to your office by upholstering your chair with the best fabrics for office chairs.
The good news?
You don't even have to learn how to sew! All you'll need is the fabric of your choice and a staple gun.
First, you'll have to learn how to disassemble your chair.
From there, simply attach your new fabric to the office chair with a staple gun! Make sure there aren't any wrinkles and loose ends.
Here's a video to show you how it's done:
How to Reupholster an Office Chair
It's as simple as that!
If you're not so confident about disassembling your office chair and reupholstering, you can consider getting a stylish seat cover instead.
2. Refinish an old office chair
Antique desk chairs can look expensive and beautiful when restored.
Especially if it's made of wood, refinishing your old furniture can transform your whole office!
To refinish an old office chair, place it on top of an old newspaper. Work on removing the old finish with a varnish remover and scrape the chair until it's all gone.
Use fine-grit sandpaper or steel wool to remove stubborn spots.
Apply layers of polyurethane as desired with slow strokes, being careful not to form any air bubbles.
Here are some tips on how to refinish a solid wood chair
Restoring a Vintage 1940's Office Chair (Attempt) :: How To
3. Paint the frame or fabric
​​Painting your office chair offers limitless possibilities!
The first way you can give your office chair a makeover with paint is by repainting the frame. The easiest way to paint wood or plastic frames is with spray paint.
Can you paint office chair fabric?
Yes, it's also possible to paint office chair fabric! Tape and cover the parts you don't want to paint. Then, spray water on the fabric until it's damp. This will help soak the first coat of upholstery paint .
Here's a video demonstration on this:
How to Paint a Fabric Chair | Upholstery Painting Tutorial and Honest Review of Results
If you don't want to paint the entire chair, you can add details to the parts of the chair you want to highlight.
4. Throw in a pillow or blanket
Adding a pillow or throwing it over your old office chair is the easiest way to bring it new life!
We love the idea of adding in an unexpected texture, like this fluffy and luxurious throw:
Colorful and bold pillows also bring life to an otherwise dull office. They're functional as well, adding some much-needed comfort and back support.
5. Add a personalized chair mat
Serving two functions, an office chair rug provides aesthetics and floor protection.
Go for an office chair rug that's short-pile to make rolling your casters easier. Having an office chair rug over wood or vinyl floors is best in the long run, as plastic casters can damage the surface.
Which do you think is better: a rug that matches your desk chair or one that stands out?
6. Improve height and mobility
Making your office chair look better isn't all about pizzazz.
Improve your office chair's look by making it functional and comfortable for you!
Consider changing your office chair legs to a stylish wheelbase or making the seat higher or lower to improve your posture.
You can also switch out your old plastic casters for stylish and modern polyurethane casters .
If you're planning to change your chair base or casters, check out this video on how to disassemble office chair parts:
How To Disassemble Office Chairs
7. Take away some details
Not feeling your office chair's fabric skirt or decorative headrest?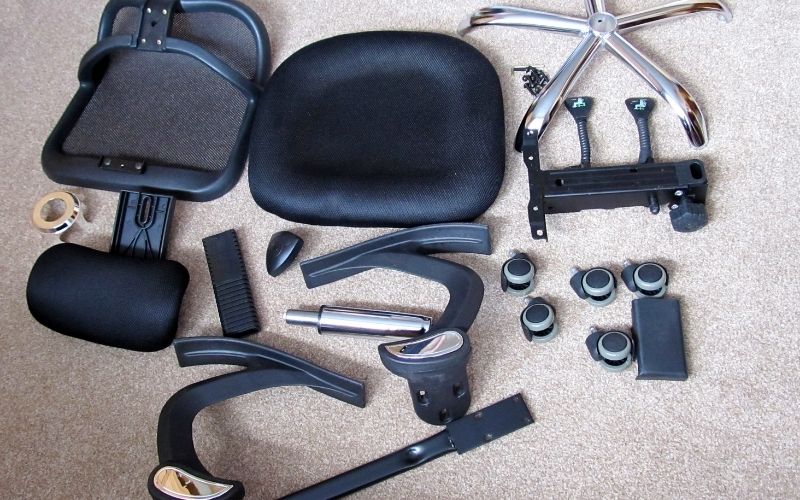 Don't live with designs and details that aren't your style.
It's easy to remove parts of modern office chairs. Here's how you can easily disassemble an office chair:
If you have a vintage desk chair, you might need to saw off some materials to disassemble it! This is because vintage chairs are usually glued together.
8. Switch to an eco-friendly material
Do mother earth a favor by switching to eco-friendly material.
There are more choices than you think!
You can go with woven fibers like rattan or solihiya. There are lots of sophisticated options that will look great in a professional and modern office.
Bamboo desk chairs are also durable and long-lasting.
Another eco-friendly idea is to use recyclable fabrics to repurpose an old desk chair.
9. Add a pop of color
One of the best ways to add personality to your home office is by getting a colorful office chair!
Ergonomic office chairs don't just come in black. You can even find lots of options in bright and neon colors.
Adding color doesn't mean that you have to go crazy, though. Take inspiration from this home office that perfectly balances coziness and color.
We love that the office chair is the centerpiece!
10. Match your personal style
Now that almost everyone's working from home, nothing should stop you from achieving the office of your dreams! You can start by getting an office chair that matches your personal style.
Here are some ideas:
Looking for an office chair that exudes sophistication? Go for this all-white task chair! We can't get enough of the focal point –– the golden wheelbase.
Now, if you're going for a funky glam home office, we love the idea of getting a colorful task chair. This office chair has built-in lumbar support and an adjustable height mechanism for ultimate comfort.
11. Return to a vintage and classic look
You can never go wrong with a vintage look!
While it can take some time, restoring old and vintage desk chairs can be rewarding! Take inspiration from this restoration of a 100-year old vintage desk chair.
Restoring a 100 year old American Desk Chair
Vintage office chairs have a retro and angular design. To achieve a vintage office, keep the frame of your old office chair and change up some of its elements.
Reupholster the backrest, armrest, or chair seat, or consider changing the wheels and wheelbase.
If you're not much of a DIY-er, there are lots of vintage chairs available online. If you're lucky, maybe you could score one in mint condition.
12. Achieve a professional and executive office
To achieve a modern and executive office, get a luxurious leather office chair.
Aside from lending an air of sophistication and authority, leather office chairs offer optimal comfort and are incredibly durable.
Compared to fabric and mesh office chairs, they're easier to maintain as long as you clean them regularly. Gently vacuum and wipe your leather chair regularly to avoid stains. You can also apply leather protector and conditioner.
13. Get a stylish wooden office chair
Wooden office chairs are incredibly versatile! You can quickly achieve the office of your dreams by personalizing your office chair.
Whether you want a cozy, executive, or maybe even a funky office, it's possible to achieve these looks with a wooden office chair!
This wooden kneeling chair is a glimpse into innovative ergonomic office chairs of the future. It's designed to improve circulation and strengthen back muscles even after hours of sitting at a desk.
14. Customize and personalize
Your office chair makeover doesn't need to end with reupholstery and repainting.
Add more personality with other DIY materials in your tool kit! Don't be afraid to paint, reupholster, or add tassels, fringes, or trim to your office chair with wacky choices.
15. Clean and maintain your office chair to avoid molds and wear
How To Clean Your Office Chair! - Enjoy a Clean Work Space! - Masterson's Car Care
To make your office chair look better, the key is regular cleaning and maintenance.
Clean your office chair by running a vacuum cleaner over the fabric and dusting it off regularly. For tough stains, dampen a soft rag with a stain remover or a mixture of vinegar and water.
To prevent molds, leave your office chair under direct sunlight for an hour.
Spending long hours sitting in your office inevitably brings lots of dirt, grime, stains to your office chair. Not only can this lead to molds and mildew, but it can also damage the material of your office chair in the long run.
Conclusion
Though ergonomics should be your top priority in an office chair, there's no reason to compromise aesthetics, especially if you've stumbled across this article.
From reupholstering, repainting, refinishing, and throwing in pillows, rugs, and blankets that suit your style, there are a million ways to make your office chair look better.
Keep this in mind, though: the key to making your office chair look better in the years to come is to have it cleaned and maintained regularly.
Which is your favorite tip? Let us know!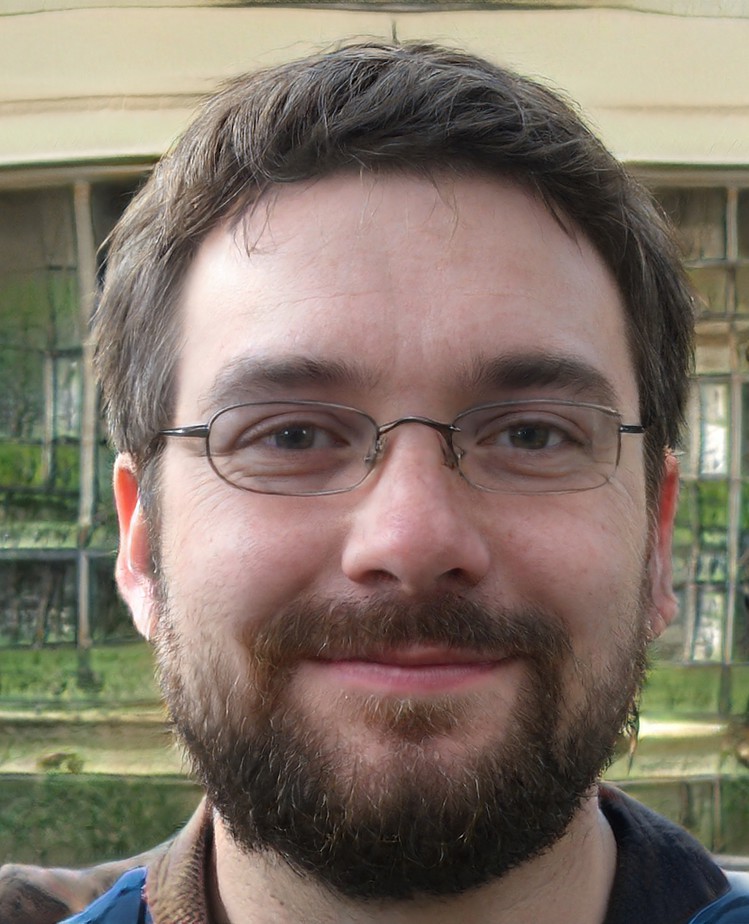 My name is Vance, and I am the owner of To Ergonomics. Our mission is to improve your workflow by helping you create a supportive and welcoming environment. We hope that you'll find what you're looking for while you're here.