So you've researched a lot about the best office chair and the factors to consider when buying one. But have you thought about the chair base?
My guess is that you most probably haven't even given it a thought. And that's normal because rarely do people think about the office chair base especially when there are fancier features such as lumbar support and adjustable armrests.
But office chair bases aren't made equal, nor are they universal.
Each manufacturer can use different materials and measurements for the chair's base and these differences affect how sturdy, durable, and high-quality your chair will be.
So it's best that we educate ourselves with this important part of an office chair. That way, we can add this to our list of things to consider when investing in a chair.
Do all office chairs have the same base?
No, not all office chairs have the same base. For clarification, we're talking about office chairs that have and don't have wheels.
As we've said, office chair bases vary in the material used, size of the base, and whether or not they have wheels. Obviously, those with wheels will need an axel, while those without can have their legs directly attached to the seat or frame of the chair.
Let's talk about these variations more.
Materials Used
Several materials can be used in creating an office chair base – aluminum, plastic, and steel.
Plastic is one of the most popular, but it can be the most brittle among all other materials. It can easily break when a lot of pressure is applied to it.
Add to that that, over time, plastic becomes even more brittle. So if you're planning to buy a plastic base, make sure that you're of average weight and you replace them after 2-3 years.
As for steel and aluminum, they're the best materials you can have for the base. These two materials are made for heavy-duty use.
Both steel and aluminum are also known for their durability. While they're generally lightweight, they're not easily broken even after a long time.
Size of the Base
The size of the base is based on the full length of a leg multiplied by two, plus the diameter of the circle where the axle is placed.
This method of measuring the base will help you identify what size of the base is ideal for you. In general, office chair bases range from 24-28 inches.
Office Chair Base Measurements - chairpartsonline
Wheeled or Non-Wheeled
Office chairs can also be designed without wheels. If this is the type of office chair you have, you'll notice that there is no base found in the bottom save for the actual legs of the chair.
The legs of the chair will be directly attached to the seat foundation. Some are already part of the whole chair's structure, but some can be attached to the chair during assembly.
If your chair has casters, then that's where you see a base that has 5 poles poking out from the middle. This base type is where you attach the axle (in the middle) and the casters (at the end of every leg).
How do I know which base will fit my office chair?
Chairs will already have the base included as part of the whole chair assembly. But if you want to replace the base, here are a few things to consider.
Base Preference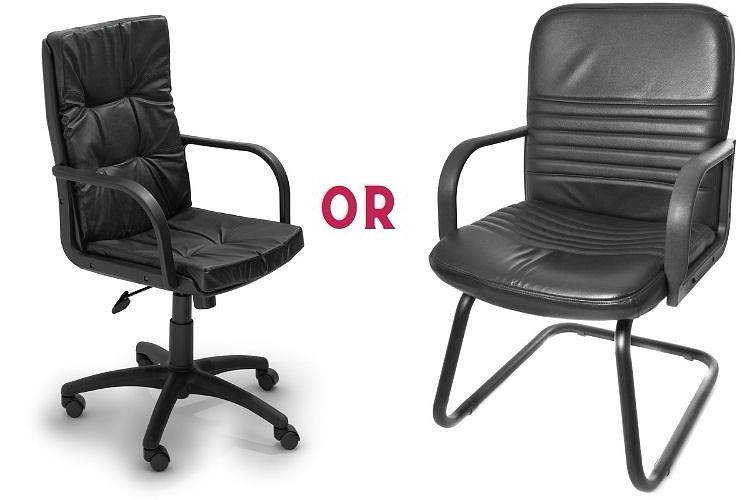 Do you want an office chair with wheels or with no wheels? This is one of the first questions you have to ask even before deciding what materials or base size you want.
Most office chairs you'll see have wheels and the primary reason for that is increased productivity.
Wheels make it easy to move around, especially when you have a lot of space in your office. You don't need to stand; all you need is to roll your chair towards the coffee station or the printer, and you save a lot of time and effort.
But office chairs with wheels also have their disadvantages. Since you don't need to stand, you're most likely going to end up glued to your chair and this will put a lot of strain on your back muscles.
This is also the main advantage of an office chair without wheels. Since there's a lack of mobility in these chairs, you have no choice but to get up, stretch your legs, and walk.
Size of the Workspace
Say, you have a wheeled office chair and you want to replace the base. If your work area has a wide floor space and your desk has a lot of foot area underneath, then you can go for any base size.
If you're on the heavier end, it's best to pick the longer base (around 27-28 inches) so that the base provides extra support to your weight.
But if you don't have enough floor space in your work area, then you can either choose a shorter base (around 24-25 inches long) or decide whether or not a non-wheeled office chair is better.
Sometimes, even if you have a big office space, you'd end up preferring a non-wheeled base. This is completely okay since the base will be your choice.
Which base is best for an office chair?
Here are my top 3 suggestions on the best office chair bases for wheeled chairs:
Mastery Mart Office Chair Base
The Mastery Mart Office Chair Base is one of the most durable and heavy-duty bases we've ever seen in the market. It's a 5-caster metal base with a universal size for the stem casters and gas cylinder.
What we like about this base is that its max capacity is 2,200 lbs. And since it uses steel, we're not surprised at how durable and long-lasting it is.
The diameter of the base is 28 inches long. This is on the longer end of the base sizes we mentioned which can be a problem if you have a small workspace.
When you purchase this online, you'll only have the actual base included in the package. If you want some casters, you have to buy them separately.
As a precaution, know that the socket for the gas cylinder is 2 inches. This is the standard size for gas cylinders, but some struggle making their cylinders fit.
So before you buy this or any other base, you should check if the diameter of the cylinder is also 2 inches. Other than that, everything is going to fit well in this type of chair base.
Duramont Office Chair Base
The Duramont Office Chair Base is an aluminum base that has a 28-inch diameter on the legs. It has a max capacity of 400 lbs.
What makes this office chair base a good choice is a material used for the base. The aluminum is both lightweight and durable, so it's a good balance for people who don't want their chairs to be very heavy.
This office chair base is longer than most bases so it's ideal for people on the heavier end and has a wide floor area to move in. Other than that, the size of the axle socket and stem casters are standard.
Despite being labeled as 'heavy-duty', there are complaints about the base breaking after a few months of use. While this doesn't happen to everyone, it would be better if Duramont can give higher quality assurance.
Mophorn Swivel Chair Base
Sale
The Mophorn Swivel Chair Base is a 4-in-1 package including the base, gas cylinder, 5 casters, and steel plate.
What's unique about this chair base is that it has everything you need, except for the actual seat and backrest. This is perfect for people who have defective cylinders that are steel bases and want to change the whole bottom part of their office chairs.
Since it has a standard design, it works well for many office chair units. Even the steel base has a standard size that will easily align with the holes underneath your seat.
The Mophorn Swivel Chair Base is very easy to assemble and it comes with the screws you need to attach it to your office chair. The diameter of the base is 28 inches, so it's also great for additional support and stability.
The only issue we have with this office chair base is the material used for the base itself. Unlike the other parts of this set, the base is made of plastic.
And as we've mentioned in the first part of this post, plastic bases are not the most durable and long-lasting material for bases.
Conclusion
Office chair bases aren't universal, and their differences come from the size of the base, the materials used, and whether it uses wheels or not.
Start with deciding if your chair needs wheels or not. This will tell you what kind of bases you're looking for.
And if your chair has a wheeled base, we recommend using steel or aluminum because these two materials are durable and long-lasting.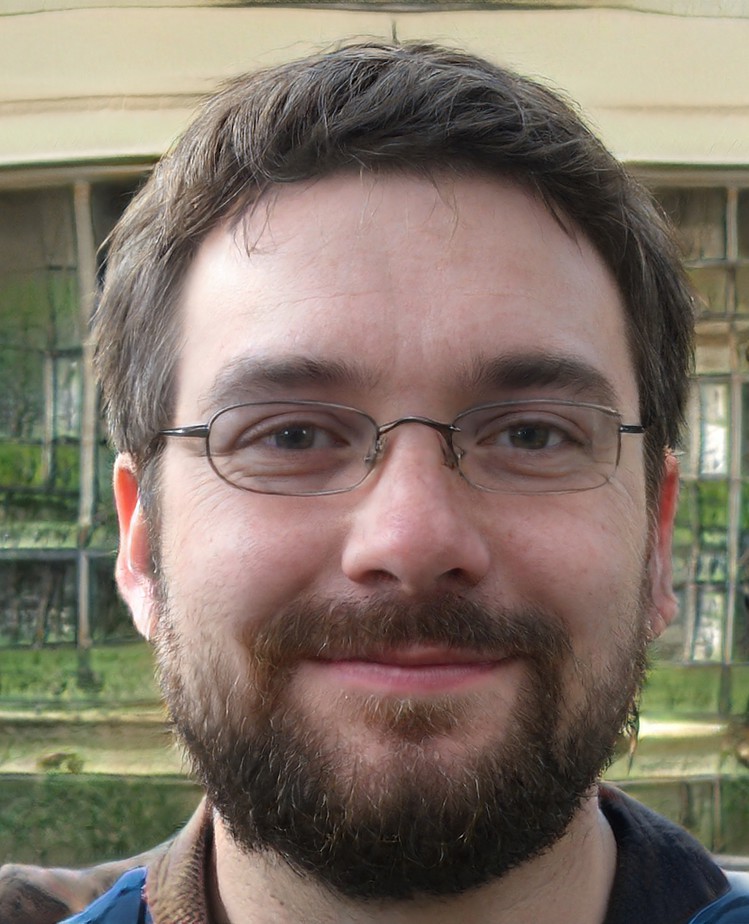 My name is Vance, and I am the owner of To Ergonomics. Our mission is to improve your workflow by helping you create a supportive and welcoming environment. We hope that you'll find what you're looking for while you're here.