An office chair, especially from Herman Miller, is a considerably expensive and long-term investment.
So when you put in your hard-earned money into buying something as essential but fundamental as a chair, you want to have it last for a long period to get the most out of your investment.
Herman Miller offers an array of office chairs in varying sizes and shapes. Because of the difference in their size, shape, design, and build, some chairs will be more durable and long-lasting than others.
To determine how long your chair will last, plenty of considerations should be taken into account.
The life expectancy of a chair depends mainly on the quality of the chair and how it is being used. For instance, a chair used for 2 hours a day will last you longer than a chair that is used for 8 hours at a stretch.
Are you planning to purchase a chair from Herman Miller? Thinking about how long it will last you keeping in view its price? You can put your worries to rest. Herman Miller chairs have been known to last for decades and will be a significant asset to your office space.
Snippet: Herman Miller chairs are a considerable investment, so it is essential to know how long they will last. If you treat the chairs correctly without any abuse, they have a lifespan of a good 30 to 40 years. Even if you struggle to keep the chairs in an ideal condition, you can always get them repaired or replaced.
Do Herman Miller Chairs Wear Out?
Like any other office chair, a Herman Miller chair is also subject to wear out with regular use over time. But, the chances of that happening are small to none.
Why? Because Herman Miller chairs are literally built to last.
Herman Miller offers some of the most popular and in-demand chairs for people who spend hours at a stretch sitting on a chair.
Although pricey, they are an excellent ergonomic and long-lasting choice, compared to all the traditional office chairs that wear out in a brief period.
Every Herman Miller office chair is engineered to provide optimum support for the user. For example, the Aeron office chair, the most desired chair of all time, is constructed with revolutionary mechanisms and high-grade mesh material. Only if you completely abuse the chair and use it with little to no regard will it show signs of wear.
When it comes to Herman Miller chairs, as long as you maintain them, they will last you a long time.
How Long Do Herman Miller Aeron Chairs Last?
An authentic Herman Miller Aeron chair will last you for a maximum of 30 to 40 years. As mentioned earlier, the lifespan of a chair boils down to how well it is being used.
A Herman Miller Aeron chair is constructed with plastic, steel, aluminum, and foam, along with a mesh exterior. It is designed to typically give 12.5 years of service if used under normal conditions.
But, if you give it the extra love and care, you will be able to keep it around for a considerable period, much beyond the average 12.5 years.
How Long Do Other Herman Miller Chairs Typically Last?
Herman Miller guarantees a warranty of 12 years across all its products. However, depending on the size and model of the chair and how it is being used, the shelf life may vary.
Aeron chairs, Embody chairs, Celle chairs, Sayl Chairs, Eames chairs, and Setu chairs are amongst the many different Herman Miller chair models. Each chair comes with a warranty of 12 years.
Any standard mesh or leather chair would last for 10 years at the most. If you buy a low-quality mesh chair that is cheap, the chair will come to the end of its life in just a few years.
Keeping this in mind, although Herman Miller chairs have a steep price, the chairs last you a long time and are considered a good investment.
Are Herman Miller Chairs Worth The Money?
Herman Miller prioritizes comfort, productivity, and durability over any other factors. This is why, even if the chairs are relatively pricey in comparison to other brands, they are worth every single penny.
If you have the required budget and need a chair that will be put to good use for a prolonged time, Herman Miller chairs will be well worth the money.
From a quality standpoint alone, Herman Miller chairs never disappoint. Not only do they use top-grade materials that are authentically sourced, but each chair is also meticulously designed to provide the best comfort and support to the user.
You may have to shell out a few extra bucks but this chair will yield better results than a chair that is cheap and will break down quickly.
Herman Miller chairs guarantee a healthy alignment and nest your back and arms comfortably. No matter which position you assume, you will not feel any kind of discomfort or pain in your body.
The chairs are designed in a way where your back's natural curve will be supported without you having to make any active adjustments to the chair's settings.
These are just some of the many characteristics of Herman Miller chairs. We can assure you that investing in a Herman Miller chair will be worth it for a chair that offers numerous benefits.
How To Take Care Of Your Herman Miller Chair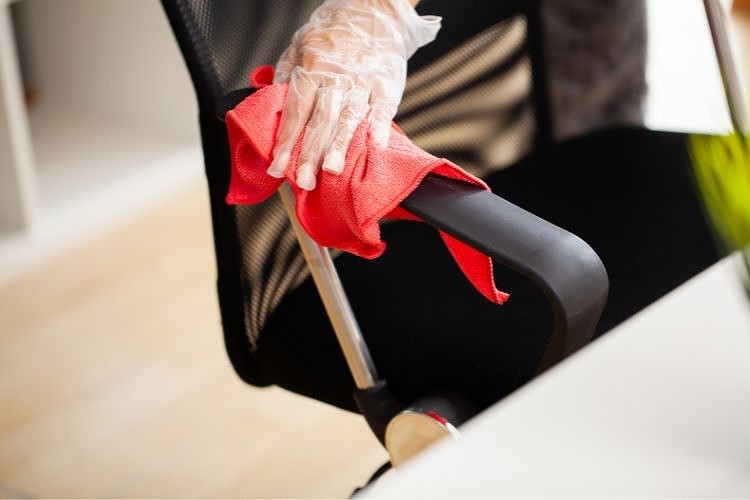 If you invest in a high-quality and expensive chair from Herman Miller, you want to make sure that you maintain it properly to fully utilize the benefits of the chair.
With proper care and the correct cleaning procedures, you will be able to maintain the quality of the chair. This will ensure that you get superior performance from the chair in return for years to come.
Here are a few tips to keep in mind to make the most out of your purchase:
Clean the base, arm pads, and frame of the chair with a soft cloth soaked in water and detergent.
Avoid using abrasive cleaners and solvents for any part of the chair.
If you see a spot, immediately soak it up with an absorbent cloth.
Avoid brushing the fabric or vacuuming it with a rotary brush.
Only use an upholstery attachment while vacuuming the dirt and debris out of the chair.
Lubricate the casters of the chair frequently to ensure that it rolls smoothly.
Get the bolts and fasteners of the chair tightened before they come loose.
To increase the shelf life of the chair, keep it away from direct sunlight. Prolonged exposure to sunlight may degrade the fabric of the chair.
Signs That Your Chair Needs Replacement Or Repairs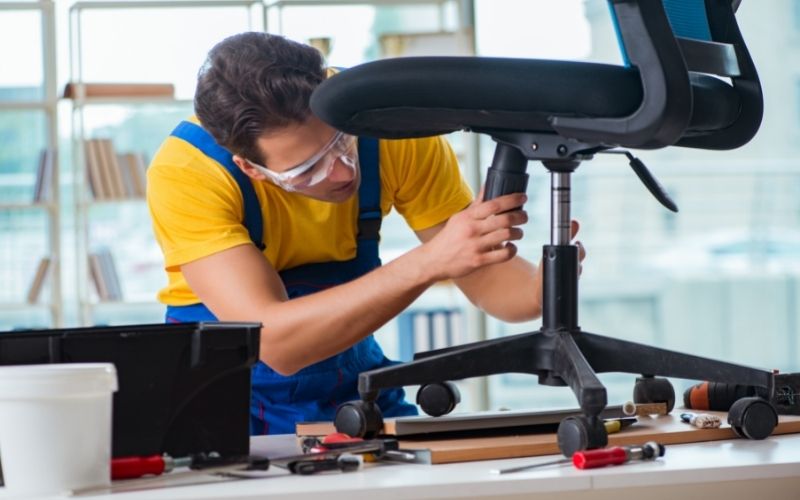 Certain clear indications help us ascertain whether our chairs need to get replaced or repaired. Let's take a look at the major signs to look for:
Different chair components might start looking loose, and the chair will appear damaged and feel wobbly.
There will be visible cracks on the chair, and the fabric will tear and wear out.
The chair will be uncomfortable to sit on. If the ergonomics of the chair are improper, you will start to experience excessive body pain.
If your productivity levels are being compromised and you do not function properly while sitting on the chair, you need to get the chair replaced at the earliest.
When a chair is used past its lifespan, it won't provide proper lumbar and structural support.
Final Words
Generally, a chair that is well looked after will last you for at least 10 years. But, when it comes to Herman Miller chairs, you can easily put them to use for a good 35 to 40 years.
Maintenance is key when you want to extend the shelf life of a chair. You cannot have a chair for a lifetime, but you can always have it for a long time.
You will come across many alternatives both online and in retail stores that will offer you quality products at half the price of a Herman Miller chair. But, nothing can match the comfort and luxury that a Herman Miller office chair promises.
Herman Miller offers the best solutions to all your office seating complexities. The principles of excellent ergonomics have been applied to each chair, which represents value for money.
And when your heart is set on a chair, but you have a limited budget to stick to, make sure to look for Herman Miller sales. The company frequently comes up with deals that offer a massive discount on the chairs, and you can get your hands on your favorite product at a stellar price.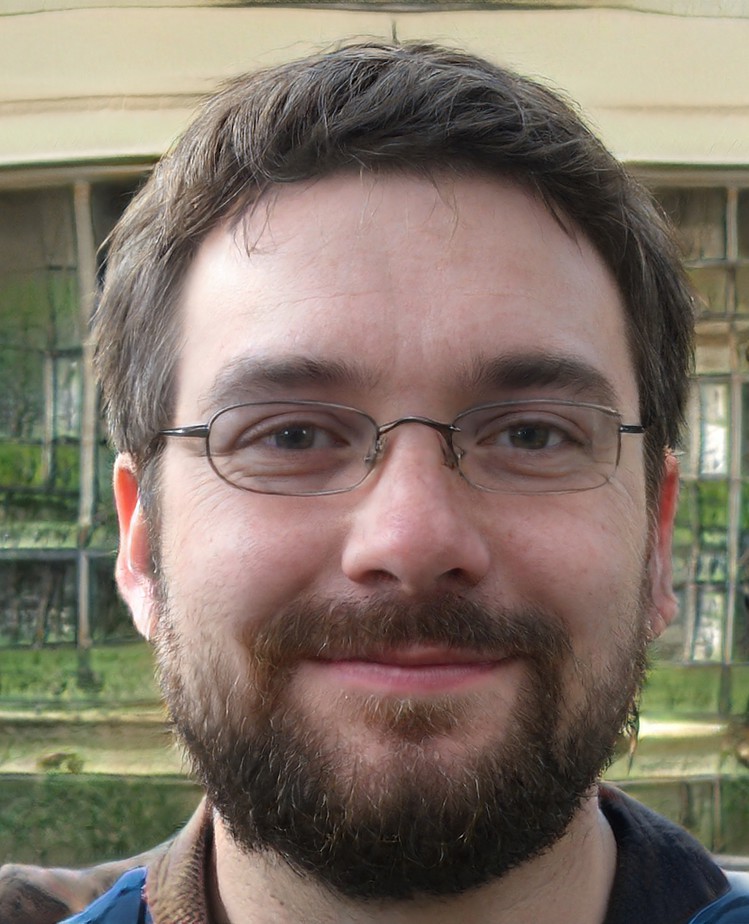 My name is Vance, and I am the owner of To Ergonomics. Our mission is to improve your workflow by helping you create a supportive and welcoming environment. We hope that you'll find what you're looking for while you're here.