Since its founding in 1912, Steelcase has grown to become a globally renowned manufacturer of office furniture. Aside from their highly adjustable modern designs, Steelcase is well-received because of its strong customer-centric warranty policies.
Under the Steelcase Inc. Global Products Warranty, Steelcase products available in multiple regions are given select warranties. These warranties cover the materials and the make of the product.
In the Americas, Steelcase warranties are available in the US, Mexico, Canada, Latin America, and the Caribbean.
Steelcase products that are damaged under normal use will be repaired or replaced by the company, free of charge. If repairs or replacements aren't viable, return, and refunds are an option.
In this guide, we'll discuss what's covered in the Steelcase warranty and how it works. We'll also answer some frequently asked questions about return policies and replacement parts.
Does Steelcase have a warranty?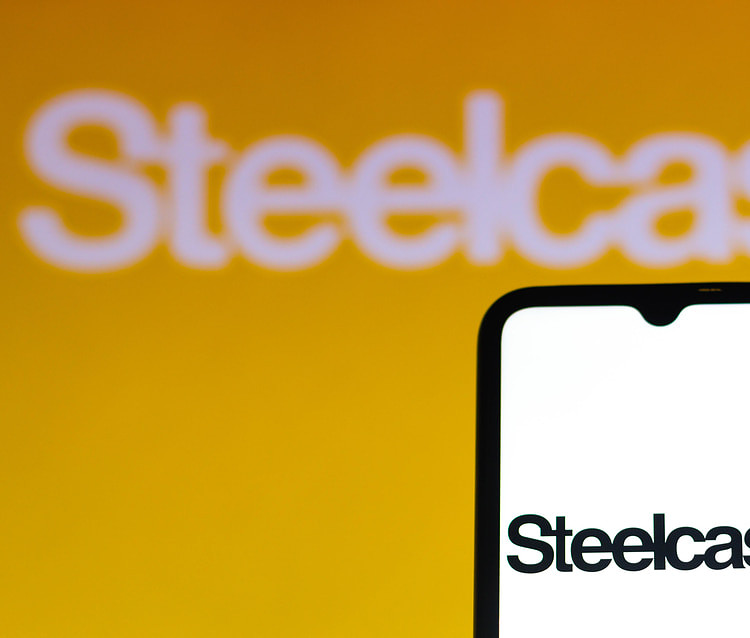 Steelcase, Inc. offers a Global and Regional warranty for select products.
The Steelcase Global Products Warranty includes products available in more than one region.
Steelcase Regional warranties are available in:
Americas (US, Canada, Mexico, Central, and South America, Caribbean)
EMEA (Europe, excluding UK and Ireland, Middle East, Russian Federation, Africa, and Central Asia)
United Kingdom and Ireland
APAC (Asia Pacific)
In this article, we'll focus on the warranty policies for the Americas.
How does the Steelcase warranty work?
Steelcase Lifetime Warranty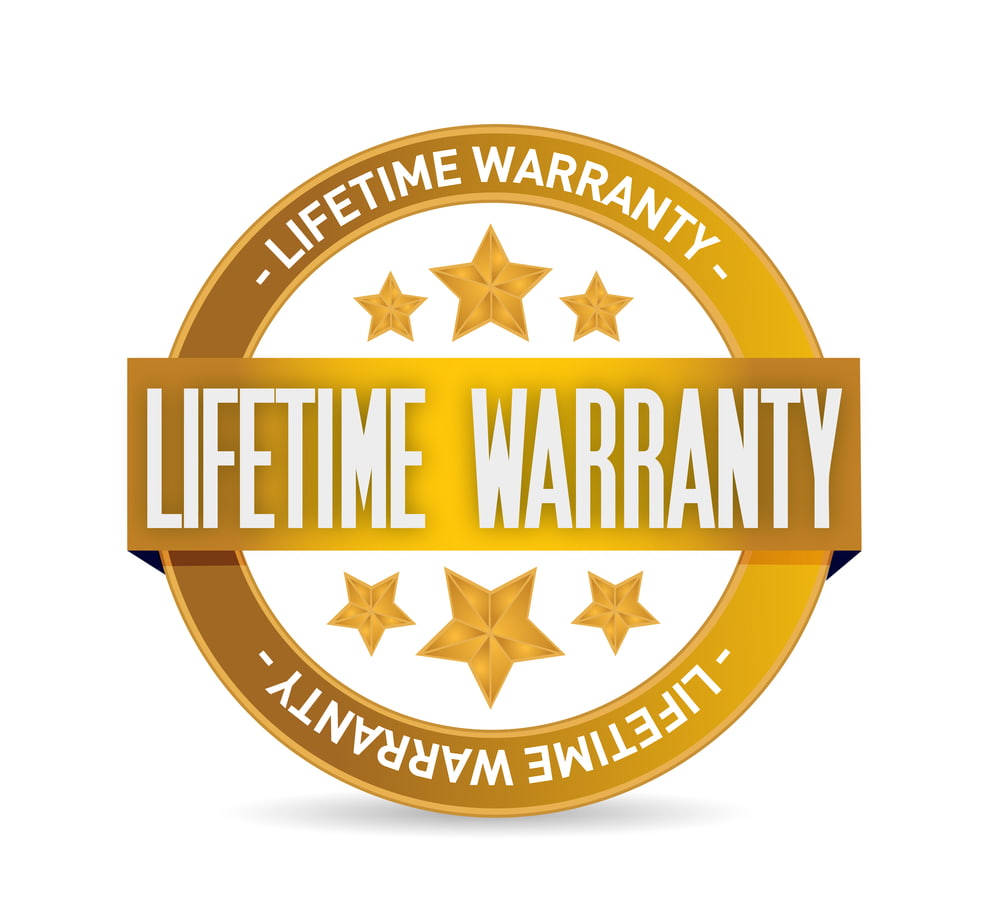 The Steelcase warranty applies to Steelcase Branded Products (Steelcase, Turnstone, Coalesse) that have defects that fall under:
Materials
Components
Workmanship
If your Steelcase furniture is deemed faulty or damaged due to normal use, Steelcase will repair or replace the part, component, or even the product itself, free of charge.
Otherwise, if replacement is not deemed feasible, you may be eligible for a product refund.
However, most Steelcase furniture does not fall under the Steelcase Lifetime warranty.
Steelcase Limited Lifetime Warranty
Coverage of your Steelcase warranty will depend on the type of furniture and the model of the product.
Types of Steelcase furniture include:
Boards and Easels
Interactive and acoustic furniture
Storage, tables, desks, and benching
Seating
Surfaces
How long is the Steelcase warranty valid?
Steelcase warranties are valid from the date of delivery to the original End User.
Steelcase defines the End-user to be the final customer who purchased the product from Steelcase or an Authorized reseller for personal use. Reselling, distribution, and resale of Steelcase products don't fall under the label of end-user.
Depending on the type of furniture, model, and region, Steelcase will offer either a:
Lifetime warranty
12-year warranty
5-year warranty
3-year warranty
1-year warranty
What is covered by the Steelcase warranty?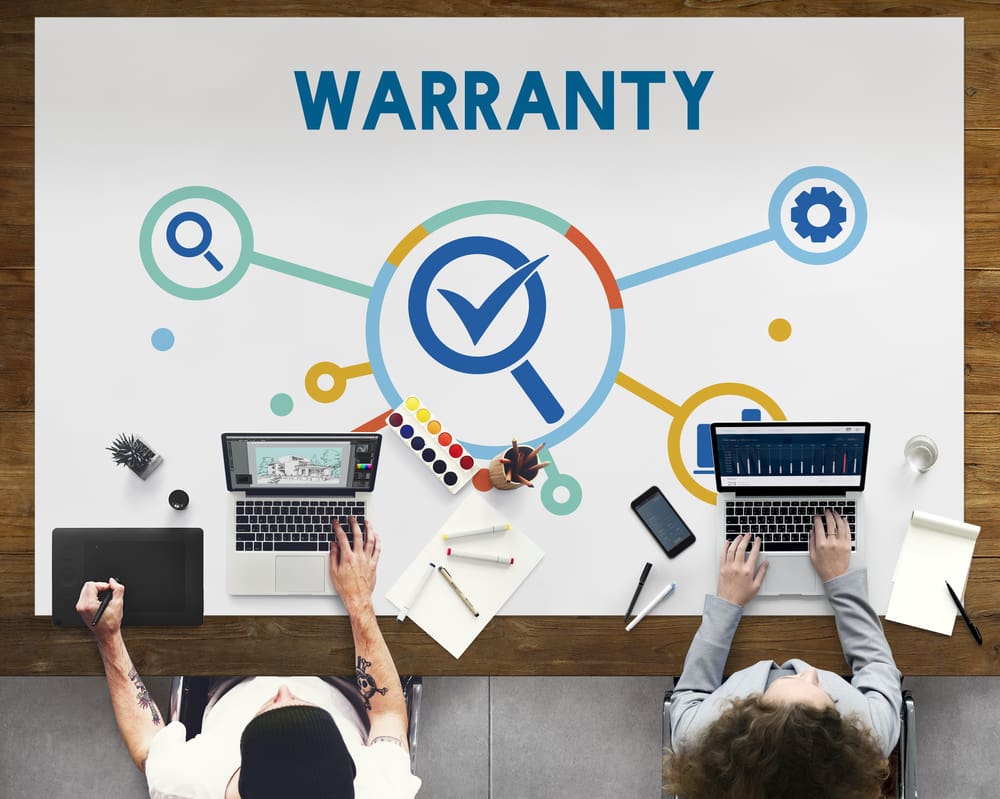 Steelcase honors product failure due to defects of components or workmanship under ordinary use.
You may be wondering what Steelcase means by "defect." Defects honored in the Steelcase warranty are failures in build or craftsmanship that fall under these categories:
Present at the time of delivery from Steelcase or an Authorized Steelcase Reseller
Defects are due to ordinary use
Many users are also curious to know what "ordinary use" means. Defects that fall under ordinary use include:
Failures due to use that complies with manufacturer instructions
Conforms to local, state, or federal regulations, laws, and codes, such as electrical or building codes
Check out the complete Steelcase Limited Lifetime Warranty page to read through the full Steelcase warranty coverage policies.
Repair or Replacement
In case your defective Steelcase furniture has a defective component, Steelcase will first consider repairing the component.
In the limited lifetime warranty, replacement parts from Steelcase are covered up to two years or the full period of the warranty, whichever is longer.
However, if the part is beyond repair, Steelcase will replace the damaged component with a new or refurbished one of the same standards (quality, performance, function).
Refund or Credit
Steelcase will give you the option to refund or get credit if repairs or replacements aren't a practical solution.
If changes are expected to take a long time, Steelcase may offer a refund or credit instead of repairs/replacement.
What isn't covered in the Steelcase warranty?
The Truth About Office Chair Warranties
There are some cases wherein Steelcase warranty isn't honored due to abuse, mishandling, or modification of the product. We recommend that you read through these carefully so that you don't risk losing your warranty.
The Steelcase warranty does not apply to products or components that fall under these categories:
Wear and tear from regular use
Damage due to handling that goes against Steelcase manufacturer guidelines, including installation, configuration, and maintenance
Misuse and abuse of the product
Modifying or altering any component of the product
Installation of any non-Steelcase replacement parts in place of authorized Steelcase components
To ensure that you can make the most out of your warranty, it will be best to approach the Steelcase customer service center before making any adjustments.
Aside from these exceptions, Steelcase's limited warranty does not apply to consumables, such as bulbs and batteries.
Is Steelcase seating covered by a warranty?
Most of you are probably wondering if the Steelcase warranty applies to your office chair.
You'll be happy to hear that most Steelcase seating bought from Steelcase and Steelcase Authorized Resellers fall under the Lifetime Warranty and 12-year warranty.
What is covered by the Steelcase seating warranty?
This includes products and components of popular Steelcase Seating, including:
Amia
B-Free
Buoy
Brody
Campfire Lounge, Ottoman and Wedge
Cobi
Gesture
I2i
Leap
Node
QiVi
Reply
Steelcase Series 1
Steelcase Series 2
SILQ
Shortcut
Umami
Think
Steelcase Seating Lifetime Warranty Coverage
Under Steelcase's lifetime warranty, you can have these components repaired, replaced, or refunded:
Arm frame
Base
Cupholder
Frame
Outer back
Seat shell
Steelcase Seating 12-Year Warranty Coverage
The most common office chair issues fall under the 12-year warranty, including:
Adjustment mechanisms
Arm caps
Foam
Gas/pneumatic cylinder
Headrests
Lumbar mechanisms
Worksurfaces
What to do about a broken Steelcase chair?
You have two options in case your Steelcase chair is defective or damaged.
Your first choice would be to avail of the warranty. This is the easiest way to repair your office chair. Not to mention, it's free, too.
However, if you cannot avail of the Steelcase warranty coverage, you can get replacement parts and fix them yourself.
Let's discuss how you can go about each of these solutions:
Avail of the Steelcase Warranty
To avail of the Steelcase warranty, get in touch with the Steelcase customer service team.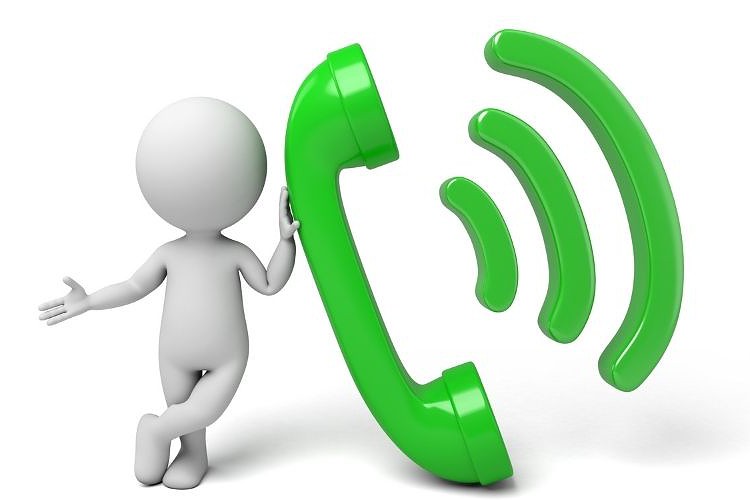 How do I contact my Steelcase warranty?
Get in touch with Steelcase by phone at 888.7833522 or your local Authorized Steelcase dealer. You can also send a ticket via their customer support page.
A customer service agent will then ask you to describe the defect or damage of your chair. You may also be asked to send a picture of the defective component.
You will need to validate your Steelcase office chair serial number and manufacturer date. This information is located beneath your seat.
Steelcase will then verify if your request falls under warranty coverage. From there, you will be connected to a local dealer so you can set an appointment.
Get Replacement Parts
There are various reasons why some users opt to fix the office chair themselves.
One reason is that your office chair warranty period is up.
Another reason might be that your item isn't covered by the warranty. The defect or damage in question might fall under the coverage limitations we discussed in the previous section.
You can either use authorized Steelcase replacement parts or replace them with OEM components.
Does Steelcase sell replacement parts?
By getting authorized replacement parts from Steelcase, you can avoid voiding your warranty. Remember that Steelcase does not cover products with unauthorized replacement parts.
To find authorized replacement parts from Steelcase, get in touch with your authorized local seller. Check out the Steelcase to find a Steelcase dealer near you.
However, if your warranty is up, you can easily find replacement parts on Amazon.
Is Amazon a Steelcase dealer?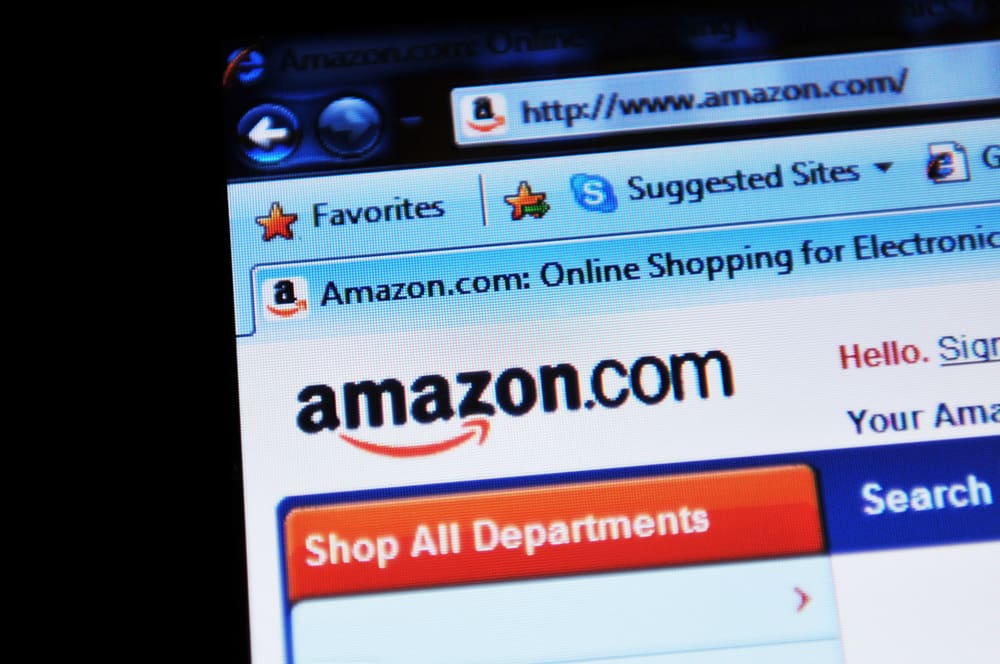 Steelcase recognizes Amazon as an authorized online reseller of Steelcase chairs.
However, you should still be wary of independent sellers who are selling Steelcase parts or products online.
Remember to check the specifications under:
Steelcase Warranty – Frequently Asked Questions

Can you return Steelcase chairs?
If your defective or damaged Steelcase chair isn't suitable for repairs or replacement, Steelcase will give you the option to return your chair.
You can either have your payment refunded or save it as credit.
Is Steelcase warranty transferable?
Steelcase warranties are only valid for the original end-user.
So if you bought a secondhand or refurbished Steelcase chair from an unauthorized seller, you won't be able to avail of the warranty.
Conclusion
Steelcase has a Global and Regional Products Warranty that covers most of their office products.
To have your Steelcase item serviced, you first need to check that the warranty covers it by calling the customer service team. Steelcase will either repair or replace the affected parts.
In cases where repairs or replacements aren't possible, Steelcase can opt to give you a refund.
Otherwise, you can get replacement parts from an authorized seller to replace damaged parts.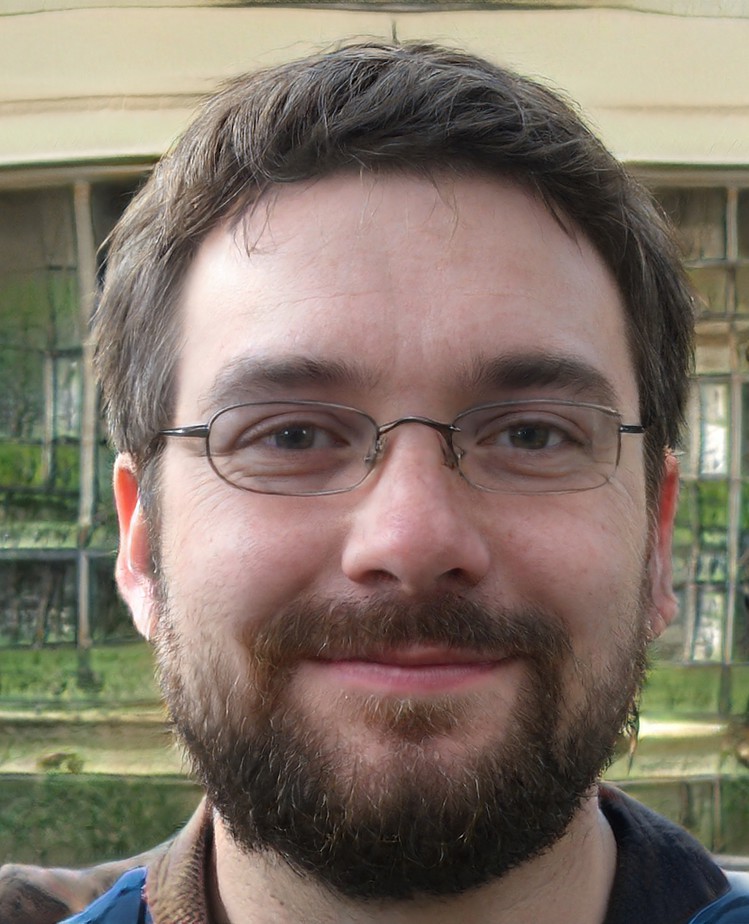 My name is Vance, and I am the owner of To Ergonomics. Our mission is to improve your workflow by helping you create a supportive and welcoming environment. We hope that you'll find what you're looking for while you're here.