Steelcase is known as one of the largest and oldest manufacturers of furniture, architecture, and technology.
Over the decades, it has grown in both size and success, developing a reputation for quality products, and efforts to better society and the environment.
However, when the COVID-19 pandemic struck in 2020, Steelcase suffered a massive blow. Since their operations rely mainly on manufacturing, they could not adapt as quickly to remote working conditions.
Because of the pandemic, Steelcase's business dived, and many of its workers were temporarily laid off. This made many people wonder: is Steelcase still in business?
We've found that Steelcase is still in business. After a pause due to COVID-19 health protocols, they found a way to continue operations while keeping their employees safe. Their stock is slowly bouncing back, and they're currently investing in education, healthcare, and the Asia-Pacific region.
How long has Steelcase been in business?
In 1912, Steelcase was originally established as the Metal Office Furniture Company by Peter M. Wege, Walter D. Idema, and David D. Hunting.
Founded in Grand Rapids, Michigan, Steelcase quickly gained a reputation for innovative products of high quality when they developed their first patent: a metal wastebasket for the office.
Although their first patent was a small product, it was a life-changing invention. In 1912, Grand Rapids was known as "The Furniture City" since it was home to many wooden furniture manufacturers who created wicker wastebaskets.
Because of the abundance of wicker in the crowded city, fires spread quickly – especially in officers, where matches and cigarettes could easily ignite paper in wicker wastebaskets.
So, despite its simplicity, Steelcase's first patent proved to be a lifesaver.
In 1919, Steelcase began to expand. It started manufacturing desks, cabinets, and other pieces of furniture then distributed its products through dealers across the United States.
In 1954, the company's name was officially changed to Steelcase Inc., and it became a global name when it provided over 400 trucks of products for the Sears Tower in 1973.
Although Steelcase is still most well known for its furniture – especially its office chairs – it has expanded to offer products and services for architecture, furniture, and technology over the past few decades.
Today, it is a publicly-traded company that has established its reputation as an industry leader with over 800 dealers across the globe.
What happened to Steelcase?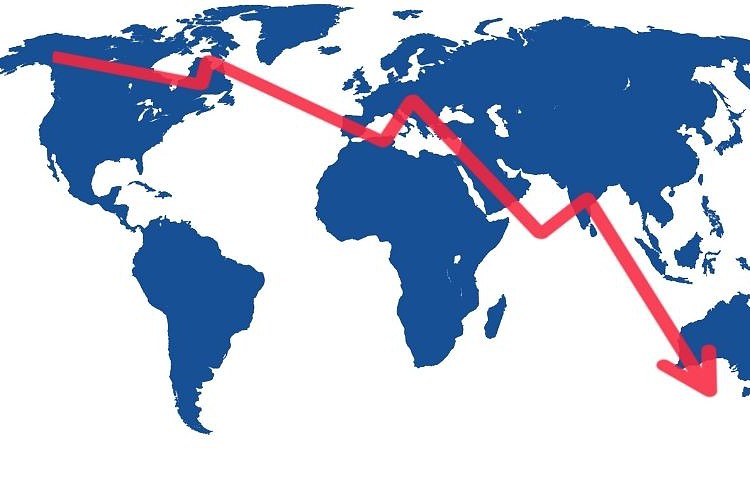 When the COVID-19 pandemic struck in February 2020, Steelcase continued operations as normal for a month, before the government started implementing strict health protocols.
Then in March 2020, Michigan issued a state-wide mandate that required all citizens to stay home unless they were workers in essential industries.
Because of this, Steelcase was forced to temporarily lay off all of its Michigan manufacturing and distribution employees, except those manufacturing essential products like face masks.
They then had to reduce and suspend operations in all of their other locations, including California, Pennsylvania, Texas, France, India, Malaysia, Spain, and the United Kingdom.
While this prevented them from reaching their full profit potential, Steelcase prioritized the safety of its employees, especially with the rapid spread of COVID-19 and the growing number of deaths.
And despite being forced to lay off its manufacturing and distribution employees, Steelcase committed to paying their health insurance premiums during the layoff, ensuring that they could afford the proper healthcare during the pandemic.
In addition to laying off employees, Steelcase also minimized its operating costs to keep the company afloat.
The company CEO at the time, James Keane, reduced his base pay to $1. Executive team members also had their base pay cut by 60%.
Meanwhile, salaried workers in the United States all had their base pay cut by 50% and were required to reduce their hours accordingly.
However, although these measures did help and Steelcase continued to work on new projects, their stocks suffered a major blow.
In 2020, Steelcase stocks went down from $19 before the COVID-19 pandemic to $14 after the beginning of the COVID-19 pandemic. This meant a decrease of 26%, which worried many investors about Steelcase's ability to recover and thrive during the pandemic.
Is Steelcase still in business?
Navigating What's Next: Post-COVID Manufacturing
We are glad to say that Steelcase is still very much in business!
After the first few months of the COVID-19 pandemic, Steelcase has adapted and found ways to be just as productive as before the pandemic struck.
Only five months after temporarily laying off most of their workers, Steelcase allowed employees to return to work in person, following health protocols.
The return to normal operations did come with a cost, however. 300 salaried workers and 160 hourly employees retired early. There were also 65 salaried employees who volunteered for temporary layoffs and part-time roles.
However, these changes allowed Steelcase to restore the base pay of the remaining workers, the CEO, executive team members, and the board of directors.
Steelcase also ensured that all employees received a severance package to help them until they found another job.
All of this left Steelcase with 12,700 employees worldwide – less than before the COVID-19 pandemic, but more than enough to get their operations back to normal.
Accompanying these new changes was Sara Armbruster, who succeeded James Keane as Steelcase's CEO.
Under her leadership, Steelcase released its 2021 Impact Report, which details strategies to grow the company globally and commit further to the betterment of society and the environment.
Steelcase has also begun to invest in education and healthcare to create more demand for workspace products. They have also invested in the Asia-Pacific region, which has a growing need for furniture, architecture, and technology that Steelcase can provide.
Although Steelcase lost profits due to the COVID-19 pandemic, it had a revenue of $2.6 billion in the fiscal year 2021. And in its first quarter of the fiscal year 2022, they reported a revenue of $556.7 million, which is an increase of 15.3% compared to the fiscal year 2021.
Overall, Steelcase is on its way not just to recovery but to a new era of progress.
Conclusion
Steelcase has been around since 1912, and its inventions have continued to be life-changing innovations.
Because of the COVID-19 pandemic, Steelcase was forced to temporarily lay off nearly all of its manufacturing and distribution employees worldwide.
However, in September 2020, Steelcase was able to bring the majority of its workers back to work with restored pay after the voluntary retirement of 460 workers.
Currently, Steelcase is back to normal operations. Their revenue is recovering, and they are back on track as an industry leader.
We hope that this article helped you learn more about Steelcase!