Buying an office chair provides an opportunity to increase workplace comfort and achieve next-level workplace productivity and efficiency.
Thanks to innovations in ergonomics, finding the best office chair that provides support and encourages healthy posture is possible with the right office chair parts. You can even assemble an office chair that is truly personalized for your needs and workplace.
If shopping for the perfect office chair and finding replacement parts gets too overwhelming, begin by familiarizing yourself with the types and benefits/drawbacks of different office chair parts, including the base, casters, seat pan, mechanisms, cylinder, support systems, headrests, armrests, backrests, and materials.
Here are the main parts of an ergonomic office chair:
Office Chair Base
The chair base is key to providing stability. Most office chairs have a five-point base.
Generally, the larger the diameter of the chair base, the more stability it will provide.
When attached with casters, the office chair base allows movement.
The chair base can be made with various materials, varying in durability and strength. Every chair base comes with a maximum weight capacity, which is often stated in the product description.
The most common materials are:
Polypropylene
Generally used for light, average, to medium use, polypropylene chair bases are also used for executive office chairs.
The advantage of polypropylene chair bases is that they are lightweight, but it's not ideal for intensive use. Heavier users aren't ideal and are recommended to choose metal or aluminum bases.
Aluminum
Providing a professional look to office settings, aluminum chair bases are lightweight but extremely durable.
Steel
Chair bases made with steel are the strongest and most durable. It's ideal for heavy use as it can handle the most weight and pressure. However, it's the least mobile chair base.
Seat Pan
The chair seat provides cushioned support. It can be adjusted to achieve optimal knee support and circulation, which is bent at a 90-degree angle and feet on the ground:
How to Tilt Your Seat Pan for Maximum Ergonoic Benefit
Seat pans should be wide enough to accommodate the user's hips.
To achieve ideal ergonomics, more advanced office chairs allow adjustable seat depth where the user's back is still flat against the backrest while knees are a few inches from the seat pan's edge:
How to Adjust Your Office Chair Seat Depth Correctly
Padding and upholstery should be chosen considering user needs, maintenance, and the workplace environment.
Additional seat pan support and cushioning may also be added.
Chair Cylinder
The cylinder is located between the base and the seat, allowing users to adjust the height of a chair for maximum comfort. A cover protects the chair cylinder from dust, damage, and dirt.
Also referred to as the gas lift, the chair cylinder provides the biggest ergonomic benefit.
The cylinder is one of the moving parts of an office chair that receives significant wear and tear. Most office chair users will usually have to replace their office chair cylinders after extended use. Here's how:
Quality office chairs are made with durable materials, provide noiseless and smooth movements, and have a dependable weight capacity.
Office Chair Mechanism
One of the most important factors to consider is the office chair mechanisms, which vary from manufacturer to manufacturer.
It's the office chair mechanism that will allow optimal ergonomics.
The most basic mechanism for office chairs is height adjustment, while others will have more specialized adjustments like seat pan or backrest adjustability.
Some of the standard office chair mechanisms include:
Height adjustment
Tilt angle
Forward tilt adjustment
Side tension adjustment
Backrest tilt lock
Backrest travel restriction
Chair mechanisms are positioned to be easy to reach, generally below the seat pan to avoid any accidental adjustments.
The best office chair for you provides dynamic adjustability options to achieve maximum comfort and flexibility.
Armrests
Office chair armrests can help reduce tension in the arms, neck, and shoulder after long hours of typing or working at the desk.
Standard office chairs come with adjustable armrests that can be adjusted and set at various heights. Ideally, the user's elbows should be level and parallel to the desk.
Different types of office chair arms are:
T-arms
Because of their practicality, T-arms are the most popular. This type of office chair arm can either be fixed or adjustable. Adjustable T-arms are set to match the user's height and the elbow should be bent at a 90-degree angle, allowing optimal typing position.
Flip-up arms
To allow users to easily get in and out of an office chair, armrests can easily be flipped up and out with this type of office chair arm.
When the seat width is not enough, flip-up arms can be kept up to accommodate the user.
Loop arms
Loop armrests form a round shape that's mainly preferred because of their aesthetics.
The full design of loop arms also provides additional support for the arms as you recline back.
Headrests
Not all office chairs come with a headrest, but they're a practical addition that reduces neck strain and pain by giving users a place to rest their heads when reclining or relaxing.
Other office chairs have removable headrests attached to the backrest or height-adjustable headrests.
Adjustable headrest height is ideal for achieving the optimal posture depending on the height of the user.
Backrest
One of the main benefits of getting an ergonomic office chair is to provide support for the spine. This is made possible with the backrest, which often combines upper back support, lumbar support, and the headrest.
The backrest dictates posture and how the user's back and spine will be positioned for hours.
The backrest may be fixed or allowed to recline. There are also height-adjustable backrests that can be reclined to accommodate different working positions and reduce pressure on the lower back.
Backrests also come in various materials, the most popular being mesh or leather. Mesh is a great choice as it provides great ventilation while leather provides a premium and executive feel.
Lumbar Support System
Lumbar support systems are part of the backrest, a critical component that allows users to maintain optimal posture when working at a desk.
Good lumbar support should be positioned right against the small of your back, helping to maintain the natural inward curve of the lower spine for a healthy posture.
Fixed/adjustable seatback
Lumbar support can either be an adjustable design or an integrated part.
Adjustable seatbacks can be raised or lowered according to the user's height.
Portable lumbar support
These are used in conjunction with most chairs to achieve the best fit for an individual's needs. Portable lumbar support can either be curved cushions or lumbar rolls fitted to the back of an office chair.
Small pillow or towel
Folding a towel to your desired thickness or getting a small pillow is a great alternative that also provides great comfort and support.
Casters or Wheels
Office chair casters are pivoting rollers attached to the chair base, allowing users to move easily within their space.
Also called office chair wheels, casters include the wheels and the frame that work to make up a pivoting roller.
Most office chairs are categorized according to their casters. The best type for you will depend on your flooring and mobility preferences.
Soft casters
Made primarily of urethane or soft rubber, soft casters are ideal for easy gliding on hard surfaces such as wood or tiles. Since flooring is already hard, you'll need wheels that provide smooth traction.
They also prevent damaging and scratching surfaces like hardwood and vinyl flooring.
Soft caster is usually made of rubber or polyurethane, absorbing shocks and supporting weight to provide smooth movements.
Hard casters
These are mostly made from nylon, cast iron, hard synthetic, or hard rubber,
Hard casters provide easier maneuverability on carpeted flooring.
Glides
Glides are plastic, felt, or metal discs attached to the chair base. These are used as an alternative to wheel casters and help chairs "glide" while providing stability and preventing flooring damage.
Glides also need more force to move, so they're a great option if you're not a fan of moving your office chair frequently.
Office chair materials
Another huge component that affects office chair comfort is choosing materials for the backrest, headrest, armrest, and seat pan.
There are many types of office chair materials, each with its pros and cons. The most popular are:
Mesh: provides great ventilation
Leather: provides an executive feel, but lacks ventilation
Fabrics: easily customizable
Vinyl: cheap alternative that's easy to maintain
Conclusion
Finding the best office chair is possible if you consider each part of the office chair: the base, seat pan, cylinder, mechanisms, backrest, armrests, headrest, casters, and materials.
If you want to upgrade your office chair or a component, easily find a replacement part online as disassembling/reassembling is easy for most chairs.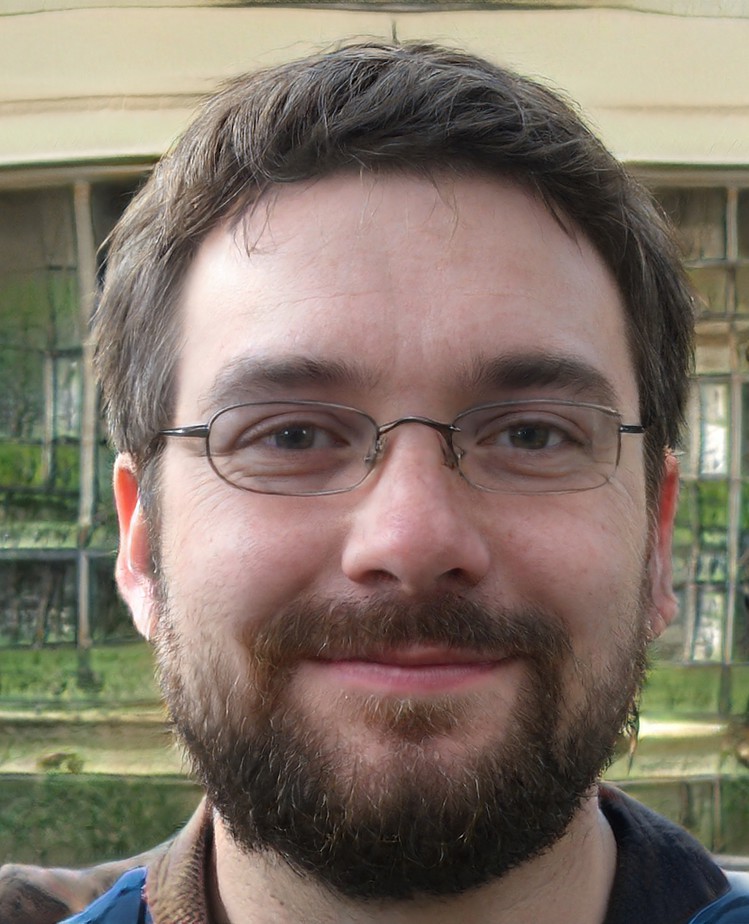 My name is Vance, and I am the owner of To Ergonomics. Our mission is to improve your workflow by helping you create a supportive and welcoming environment. We hope that you'll find what you're looking for while you're here.