Office chairs aren't just furniture pieces; they are an investment.
When buying new ones, you shouldn't make purchasing decisions hastily. After all, you will use your office chair for at least eight hours a day; you might as well get one that has good build quality, and that will last you quite a while.
You don't want to replace it after just a year of use, don't you?
However, buying a high-quality office chair often means you need a good amount of cash. So, if you're on a budget, you'll need to know when to catch special deals and snag some discounts.
So, what is the best time to buy an office chair? This article will let you in on some of the secrets to saving money on your new office chair purchases.
If you're planning to upgrade your home office space and buy a new chair, read on.
The best time to buy an office chair is during Christmas, Labor Day, and Thanksgiving, when furniture shops hold special promotions. You can also find the best deals on office chairs during January, July, and August. After filing your taxes, another good time to buy a new office chair is April or May.
When do office chairs go on sale?
During Holidays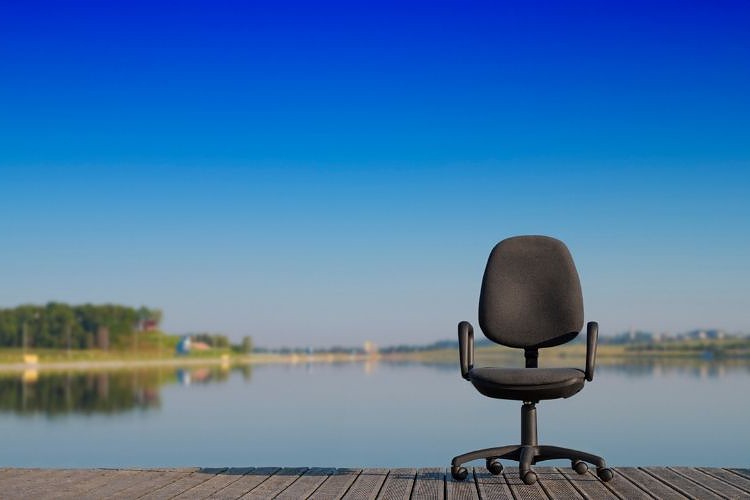 Holidays are often an excellent time to buy office furniture. Many retail stores hold sales on Christmas, New Year's, Independence Day, Labor Day, Thanksgiving, and even Black Friday.
Discounts vary, but you can save up to a few hundred bucks on premium office chairs during these special days by purchasing in-store or online. Stocks tend to go low quickly, though, so you must do your shopping early.
Remember, the early bird catches the worm.
Tip: If you have accounts on e-commerce websites, create alerts so you can be notified about their sales and promotions. Also, if you have specific products in mind, add them to your virtual cart so you can immediately check them out as soon as the sale starts.
January or July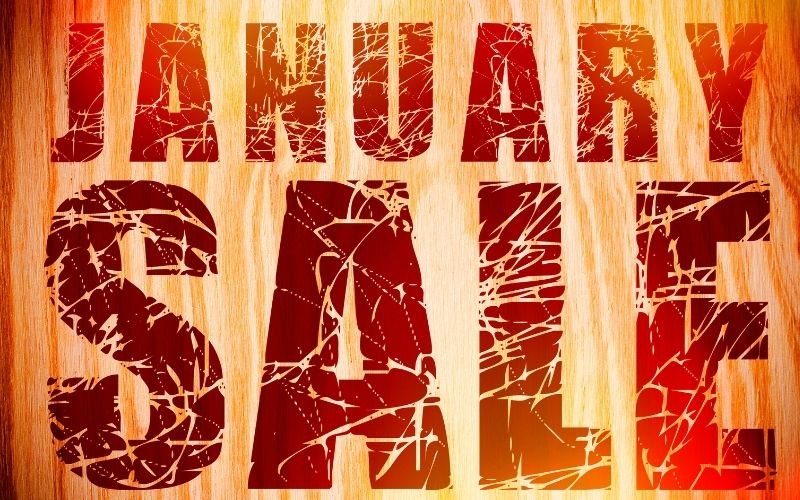 Furniture stores and dealers usually update their stocks and styles twice a year, often in February and during the second half of the year, in August.
One of the best times to buy office chairs is after the Christmas and Independence Day shopping madness seasons, right before new stocks come in, hence, January and July. Stores need to make room for new pieces, so they commonly offer drastic price cuts.
These stores will try to sell everything they have on hand during clearance sales to give way to incoming items. These times are some of the best opportunities to take advantage of deals and promos.
April or May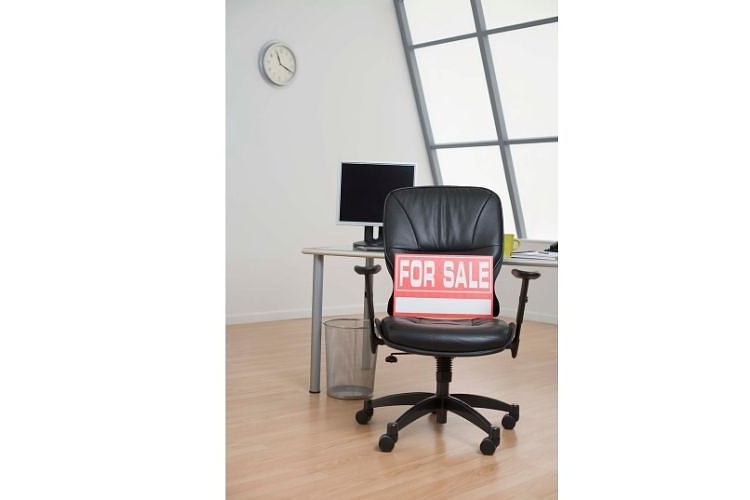 Another good time to buy office chairs is during the latter part of April or in May after filing your taxes.
Office chairs are tax-deductible for independent contractors such as freelancers, consultants, and part-timers. So when you purchase a new office chair during this time of the year, you can maximize its use, make the most out of your tax savings sooner, and claim it as a deduction from your taxable income next year.
You don't even have to wait for a sale because you will get to write the chair off on your tax return. It is your right as a taxpayer to claim home office expenses as deductions, so make the most out of it and choose one that's comfortable and durable.
August
August is another good time to purchase a new office chair. It is back-to-school season, so you can expect furniture stores and dealers to hold sales and promotions during this month.
The promo period can even extend to the next couple of months, but some of the best deals are usually available in August.
When do Herman Miller office chairs go on sale?
Herman Miller typically holds its sales at least twice a year, once during spring and again in the fall. Historically, the brand has also offered promotions as frequently as every month from August through November.
In 2020, perhaps due to the pandemic, it had some surprise promo periods for work-from-home items. The company sometimes holds special promotions like this, so follow their social media channels to get notified.
Herman Miller office chairs are usually at 15% off during the sale, but you can also score some of their best-sellers; as much as 30% discounts. To be alerted when their sales begin, we recommend that you sign up for their emailing list.
You can also get lucky and snag a Herman Miller Aeron or Embody via Amazon. The popular e-commerce site holds irregular sales and promotions from time to time, so get your eyes peeled by monitoring these offers through alerts.
When do Steelcase office chairs go on sale?
Steelcase holds regular promotions and offers its high-quality office chairs at discounted prices, usually during holidays. However, you can also find great deals on their best-selling products through various e-commerce websites, including Amazon, during their special sales periods.
Just this year, the Steelcase Gesture office chair was on sale during Amazon Prime Day, possibly its lowest price ever. The Leap, another iconic Steelcase product was also sold with over a few hundred dollars slashed off its retail price.
Prime Day is Amazon's annual shopping event held in celebration of the e-commerce site's birthday. It began in July 2015 and usually lasted for only a day, but beginning in 2019, the big sale was extended to two full days.
The discounts are, however, exclusive to Amazon Prime members.
To make sure you don't miss Steelcase's special sales and promotions, we recommend you sign up for their newsletter, regularly visit the Steelcase website, and follow the brand's social media pages.
FAQs:
Why are office chairs so expensive?
Office chair prices reflect the hard work of designing, engineering, manufacturing, and assembling them. Although they are made in factories, they are products of human labor and craftsmanship.
Office chairs are typically expensive because they are manufactured in low volumes, at high standards, and building one requires the skills of several workers. Also, the ergonomics behind them make them a lot more than just pieces of furniture made for sitting.
Premium office chairs can last for a decade or more, and some even feel brand new even after a while. Also, some expensive ones have warranties that extend up to 10 years.
Is it worth spending money on an office chair?
High-quality office chairs often come with hefty price tags. Like the Herman Miller Aeron and the Steelcase Gesture, many popular ones cost around a thousand bucks, a price that may be too much for some.
But is it worth spending money on an office chair? Do you have to pay hundreds of dollars for something you simply sit on?
Well, if you spend eight or more hours a day working, then you'll need an office chair that will not only last but will also provide comfort and body support. Prolonged sitting is one of the significant causes of back, neck, and shoulder problems and other serious illnesses, but using a good office chair can make all the difference.
Many high-quality office chairs that are now available in the market do not only look stylish but are also designed to support the body, correct posture, and relieve discomfort caused by sitting for long hours. Purchasing a good one can also increase your productivity.
When you spend money on premium office chairs, you're not only paying for the brand name. You're also investing in something that can have long-term benefits; you wouldn't need to buy a replacement even after several years.
Higher-end chairs aren't always necessary, though. You can also opt for good quality low or mid-range options that also offer good support and comfort.
It still depends on whether your work entails some heavy tasks or how much you'll use your office chair. Also, while premium ones are nice to have, you can always find cheaper alternatives and upgrade later if you have a tight budget.
Conclusion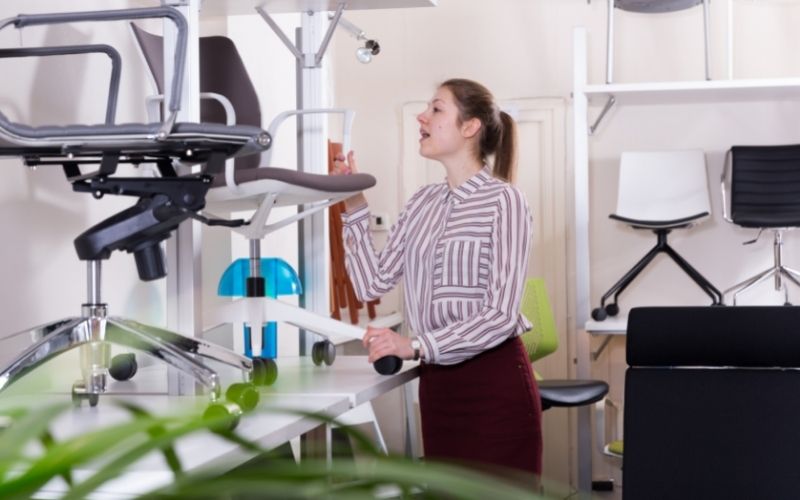 Purchasing furniture such as an office chair entails planning. Without planning first, you can make huge mistakes in your purchases and possibly forego deals that could have saved you money.
Hence, knowing the best time to buy an office chair is essential. Carefully deciding when to purchase can help you save a few hundred bucks on a product you otherwise couldn't afford.
Timing is always an important factor in buying an office chair or other furniture. There simply are times in a year when you can grab the opportunity to invest in a high-quality product without breaking the bank.
So, if you're still planning on getting that new office chair for your home office, take note of the months we listed above and mark your calendars.
You might just get that office chair you've meant to buy.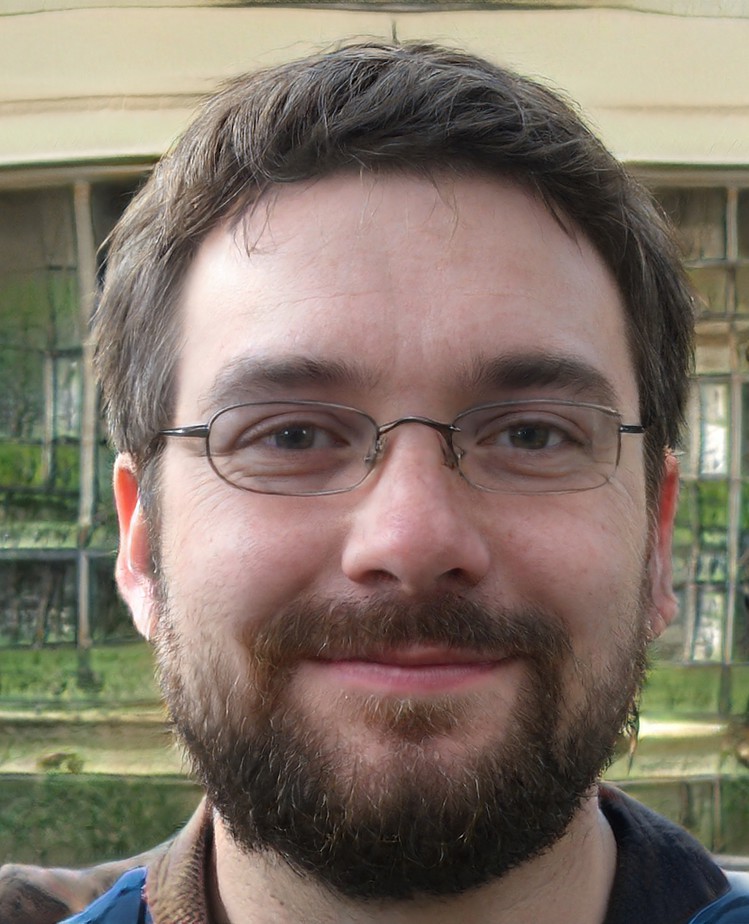 My name is Vance, and I am the owner of To Ergonomics. Our mission is to improve your workflow by helping you create a supportive and welcoming environment. We hope that you'll find what you're looking for while you're here.