When hunting for office chairs, looking at their quality and value for money is imperative. After all, you want your purchase to be worthwhile.
As much as possible, you want a chair that will last you a while and will not require a replacement in just a short time.
One of the things that we look for when assessing the quality of a piece of furniture is where it was manufactured. Office chairs manufactured in the USA are often preferred as they are built with high-quality materials and excellent craftsmanship.
If you're wondering what office chairs are made in the USA, then this article is for you. We will list some office chair brands that are proudly American and even recommend some of their bestsellers.
There are a ton of incredible US-made office chairs in the market. Some of them are from popular, high-end brands, including Herman Miller, Steelcase, and Humanscale. Other high-quality office chairs from HON, ERA Products and Concept Seating are also manufactured in the country.
US-Made Office Chairs
Herman Miller
Herman Miller is one of the most popular office chair manufacturers in the world. Bill Stumpf, who began working in the company in the 1970s, changed the world of office seating by creating the first-ever ergonomic chair – the Ergon.
Since then, Herman Miller has produced several revolutionary office chairs, including the Sayl , Mirra, Equa, Embody, and the best-selling office chair on the planet, the Aeron .
The Aeron, which is also deemed the most iconic globally, is a permanent fixture at the Museum of Modern Art in New York. Not only is it aesthetically pleasing, but it is also incredibly comfortable and durable enough to last you a decade or even longer, depending on your use.
While Herman Miller has a global presence, with subsidiaries, corporate offices, dealers, etc, in over 40 countries, as well as production sites in Europe and Asia, the company maintains its commitment to "American-made." Its US headquarters and factory is in Zeeland, Michigan, where it started its business in the 1900s.
Steelcase
Steelcase is one of the oldest and most reputable office furniture manufacturers in the world. Peter Wege founded the company in 1912 in Grand Rapids, Michigan, also known as The Furniture City.
Some of the company's most noteworthy products are the Leap and Gesture chairs. Steelcase introduced the Leap in 1999 and sold 5,000 units weekly during its first year.
The Steelcase Gesture, on the other hand, is one of the best office chairs of 2021. It is supportive, comfortable, and highly durable, and has dependable adjustment knobs that stand the test of time.
Steelcase is indeed a world-class brand. It has received multiple awards, including The World's Most Admired Company by Forbes from 2018 to 2020.
Humanscale
Founded in 1983, Humanscale is now a global market leader in the ergonomics scene. Its breakthrough innovation, designed by Niels Diffrient, the Freedom chair, features award-winning technology and has unprecedented functionality with minimal manual controls.
The Freedom chair boasts an excellent build quality, offers an excellent balance of comfort and support, and comes with a 15-year warranty.
Humanscale is also known for its other innovative creations such as the Liberty, Diffrient World, and Smart chairs. Humanscale office chairs have graced the sets of many hit television shows and films.
The company has locations in over 28 countries. However, it continues to manufacture its office and executive chairs in the USA.
HON
The HON Company started in 1944 to employ people who returned from duty during World War II. It began with kitchen cabinets production, later expanded its operations, and manufactured office furniture such as chairs, desks, and filing cabinets.
Its parent company is the HNI Corporation, the second-largest office furniture manufacturer in North America.
Some of HON's best-selling office chairs include the Ignition 2.0 and the High-Back Executive Chair with Synchro-Tilt Control. The Ignition 2.0 is the best pick for people who are on a budget because it has many adjustments that usually are only available on expensive office chairs.
ERA Products
What started as a maker of automobile seats for companies such as Chrysler, Ford, and General Motors more than 30 years ago is now an industry leader in manufacturing comfortable and durable office chairs tailored explicitly for larger and taller customers.
Its office seats are fully hand-crafted using the company's exclusive design processes. They are built to last and can carry weights over 400 pounds.
An ERA chair might just be the last chair you ever need to buy. Each office chair comes with a lifetime warranty and has passed the government's intensive use tests.
All ERA chairs are manufactured in the company's factory in Gardena, California.
HealthPostures
HealthPostures is a game-changer in office ergonomics and is an expert in manufacturing sit-stand solutions. Its products provide a range of health benefits for people who spend long hours behind a desk.
Its sit-stand office chairs not only relieve back and neck pain but also increase productivity and help burn calories.
HealthPostures' products are manufactured and assembled in the USA. The company's headquarters is located in Prior Lake, Minnesota.
Concept Seating
3150 & 3152 Operation (includes 3150HR and 3152HR models)
Concept Seating began in 1991 with the idea of creating a car seat that would help alleviate back problems that resulted from long hours of driving. In 1995, the company converted the car seat idea into a 24/7 or round-the-clock intensive use chair to be used by police officers and employees.
Now, 24/7 office chairs are most commonly used in office environments and workplaces where employees had to be seated round-the-clock. These include call centers, control rooms, and 911 dispatchers.
Because Concept Seating's chairs are built for durability and comfort for prolonged sitting, they are pretty expensive.
Concept Seating's chair manufacturing process takes place in its factory in Brookfield, Wisconsin. Its products are proudly US-made and have passed all the testing standards.
Made in America (MIA) Seating
Made in America Seating is one of the most trusted manufacturers of world-class ergonomic office chairs. It provides seating solutions that offer comfort and incorporate technology.
One of its most popular products is the Bria, which features an active flex-back, breathable mesh, height-adjustable arms, synchronous tilt function, waterfall seat front, and highly resilient foam.
MIA has a genuine commitment to manufacturing its products within the US. Its headquarters is located in Union City, Tennessee.
Bush Business Furniture
Bush Business Furniture is a leading manufacturer of commercial and home office seating and home entertainment, living, bedroom, and storage solutions. It began in 1959 to provide accessible, fast, and affordable solutions to customers through eCommerce.
Its popular office chairs are the mid-back Accord, the high-back Metropolis, and the Stanton Plus executive chair.
All of its offerings are built to withstand long days of sitting at work. Their office chairs are highly affordable, and they come with five-year warranties.
Bush Business Furniture has an additional manufacturing facility in China, but most of the chairs sold in the US are made in its plant in Jamestown, New York, and other locations in the West and East coast.
FAQs
Are Steelcase chairs made in the USA?
While Steelcase has locations and production facilities overseas, it manufactures the office chairs it sells in the USA within the country. Its main manufacturing plant is located in Kentwood, Michigan.
Are HON chairs made in the USA?
HON office chairs are designed, engineered, and assembled in the USA. Its production sites are located in Muscatine, Iowa, and Cedartown, Georgia.
Are Boss chairs made in the USA?
Boss chairs are not manufactured in the US; they are made in China.
Boss Chairs is a company founded by William Huang in 1990. It began by importing office chairs from Taiwan and distributing and reselling them in the United States.
A year later, it opened its manufacturing facility in China, where all of its products are now made and assembled.
Conclusion
On average, a worker sits for about 1,700 hours in a year. That doesn't even include overtime and work extensions.
So imagine just how essential an office chair is to an employee.
Sitting for long hours can cause fatigue, back, neck, and shoulder pains, and severe health conditions such as heart disease, obesity, and diabetes. However, using a high-quality chair can make a huge difference by reducing health risks and increasing productivity.
Hence, when buying an office chair, quality should be the first thing you look for.
What materials is the chair made of? More importantly, where was it manufactured?
When an office chair is made in the USA, you can be assured that it is of high quality and that it was made with the best materials by skilled workers.
The brands we listed above are some of the best manufacturers of US-made office chairs. Choose any one of them, and we can guarantee that their world-class products will bring you excellent comfort and experience.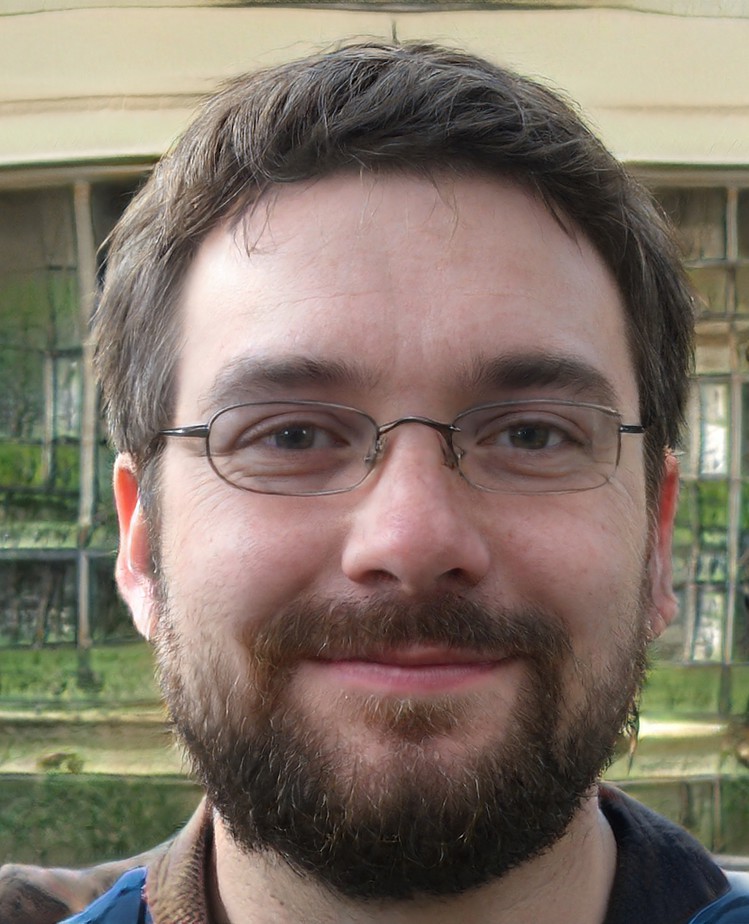 My name is Vance, and I am the owner of To Ergonomics. Our mission is to improve your workflow by helping you create a supportive and welcoming environment. We hope that you'll find what you're looking for while you're here.