We love Herman Miller chairs. They're durable, stylish, and reliable. Most importantly, Herman Miller chairs are ergonomically supportive.
You'll find a lot of office chairs out there for a range of prices that make similar claims to Herman Miller in terms of how ergonomic they are. The office chair market understands what people are looking for and have begun throwing buzzwords like 'lumbar support' and 'comfortable' around.
If you're looking for a good alternative to Herman Miller, we've compiled five trusted brands that deliver when it comes to comfort and support. Here's what you need to know about their history, products, and why customers like them.
The Best Chair for Programmers... (as an ex-Google tech lead) | Aeron vs Embody, Steelcase, Hyken...
Steelcase is one of the most respected and largest office furniture companies out there. They have several ergonomic office chair models, with the Steelcase Leap V2 chair being one of the most popular models.
Founded over 100 years ago, Steelcase has been growing steadily throughout the decades. It even saw a massive boost in sales during the pandemic, which is an achievement.
Customers trust Steelcase chairs to provide them with long lasting ergonomic support, and Steelcase has met their expectations and gained their trust ten-fold. A quick internet search will pull up countless reviews from satisfied customers claiming their Steelcase is the best purchase they ever made. If that isn't a testament to their ergonomic technology, we don't know what is.
Every chair has an innovative design incorporated into it. For example, the Steelcase Series 2 features a LiveBack® Technology that provides "sophisticated support" through geometric weaving.
If you purchase a Steelcase chair in the Americas, it will come with a limited lifetime warranty. That means that you'll get a lifetime of coverage provided you're the original owner. This is the biggest incentive to buy the chair new.
Steelcase is also committed to becoming a more sustainable company. They've incorporated recycled and sustainable materials into their products and are actively and successfully reducing their waste and emissions.
Sidiz T80 Office Chair Review (vs Sidiz T50)
Considered a Herman Miller, SIDIZ is making meaningful contributions to the ergonomic office chair market. They even have an office chair for children that can grow with them!
As the leading seating brand in Korea, SIDIZ is "determined to manufacture only the highest quality products for everyone." Safety and durability are their priority when designing and testing their chairs.
SIDIZ's most popular chair, the T50 , has sold over a million units. It's super adjustable and comes in multiple colors, so you don't have to compromise on style for comfort. It's S Curve design provides the sitter with sufficient lumbar support to maintain a healthy posture throughout the workday.
The company points out that their chairs can be quite heavy, but this is only because they are all made with solid materials that are meant to last. If you get the chair and decide you don't like it, you can return it before the 30-day mark. We highly recommend taking advantage of their trial period to ensure that the chair meets all of your ergonomic requirements.
SIDIZ chairs are also a fraction of the price of Herman Miller chairs. While they are still investment pieces, they are a more realistic purchase for prospective-buyers on a budget. If you don't want to splurge on a Herman Miller chair but still want a lot of lower back support, the SIDIZ T50 is a great alternative.
While they've only recently hit the US market, clients in Asia have loved SIDIZ for years. They have received several design awards throughout the years, including nine JAPAN GOOD Design Awards.
Reviews praise their chairs. Customers find assembly easy, their chair backs supportive enough, and the general look of the chair stylish and modern.
They love how many adjustments you can make so that it fits you perfectly. One thing to note is that their chairs, specifically the T50, are made for productivity. So don't expect it to recline enough for a midday nap!
Eurotech Ergohuman vs Herman Miller Aeron: Which is best for you?
This company's name speaks for itself. Ergohuman is all about providing the right amount of support and comfort for customers. They take pride in understanding how people sit and what they need to sit for long periods without developing the aches and pains often associated with cheaply made chairs.
Their Ergohuman Elite Office Chair is one of their most popular chairs . Its seat depth, seat height, and back tilt can all be adjusted via a single lever, which makes turning the chair into a perfectly-fitted seating experience as easy as possible.
One thing that makes Ergohuman chairs stand out from other companies in the industry is their vast array of leather and mesh color options. Usually, ergonomic office chair bands focus on design and tend to stick to a couple of neutral colors.
Ergohuman recognizes that not everyone wants a black or grey office chair. If you want a bright lime green chair that's just as supportive as a serious looking black chair from Herman Miller, Ergohuman has got you covered!
Customers have been very pleased with their Ergohuman purchases. The mesh backing is comfortable, and customers have found that their chairs help solve any seating issues they previously suffered with. The armrests are soft, and the lumbar support is sufficient.
While Ergohuman chairs are an investment, there haven't been any accounts of customers regretting their purchase. Money spent on an Ergohuman chair is money well spent.
Unboxing & First Impressions: Knoll Regeneration Office Chair
Another big name in the industry, Knoll was recently bought by Herman Miller and has merged with them. So, if you're looking for a Herman Miller approved brand, Knoll is the one to go for.
The first thing you notice when looking at Knoll ergonomic chairs is how well-designed they are. Many of them look beautiful, with subtly curved backs and richly colored covering.
The ReGeneration chair has been designed to use fewer materials and contains fewer components than its predecessor, the Generation chair. It responds to your weight and movements with its Dynamic Suspension control and has a Flex Back Net with optional adjustable lumbar support.
A good sign of a company that cares about quality is it's warranty. Like Herman Miller, Knoll purchases come with a 12-year warranty. That means you can trust your purchase to last well over a decade with proper maintenance.
Their most beautiful chair though, is their Remix High Back Ergonomic Chair. It's tall back and wide color range prove that you don't have to choose between being chic or comfortable. It's truly the best of both worlds.
Customers have found Knoll office chair cushions to be particularly comfortable and consider it a great alternative to the Herman Miller Aeron chair. We couldn't agree more.
Unboxing & First Impressions: Haworth Fern Office Chair
Haworth is dedicated to enhancing the seating experience of customers around the globe. Their chairs are contemporary, comfortable, and bound to become a centerpiece of any room.
Founded in 1948, Haworth has grown into a huge office furniture brand that rakes in billions of dollars a year from satisfied customers. Even if you're just in the market for an office chair from them, we encourage you to take a moment and look at their other unique designs that have made Haworth a brand worth talking about.
Their Windowseat is particularly beautiful, although we wouldn't recommend using it as an office chair.
The Haworth Fern chair is a great example of how much they care about ergonomics. Through science and engineering, Haworth has designed a high-performance chair that moves with you to accommodate the way people actually sit during the day, not just how we should sit.
The waterfall seat and adjustable armrests are a couple of its features that exemplify Haworth's attention to detail and dedication to ergonomics. It's won multiple awards and is manufactured in the United States.
The chair has several adjustable features, which means you can make it your own and make it well worth the investment.
Customers have been satisfied with their Haworth chairs. They are great for people struggling with lower back and hip pain and are exceedingly comfortable.
We love a brand that trusts that their products are long-lasting and durable. Like Herman Miller and Knoll, Haworth offers a twelve-year warranty for their purchase. However, the fabric is only covered by a three-year warranty, so keep that in mind.
To Wrap Things Up
There are a lot of great alternatives to Herman Miller chairs out there. Whether you need something a bit more budget-friendly or are looking for a brand or company you can try out in person, these five brands are bound to satisfy your ergonomic needs.
Reputation is everything with ergonomic office chairs. You need to know that previous customers who've owned their chairs for several years still love and use them. All these companies fit that bill perfectly.
Have you tried any of these brands? How do they compare to Herman Miller, specifically their Aeron chair? We'd love to hear all your thoughts and experiences in the comments!
Happy shopping!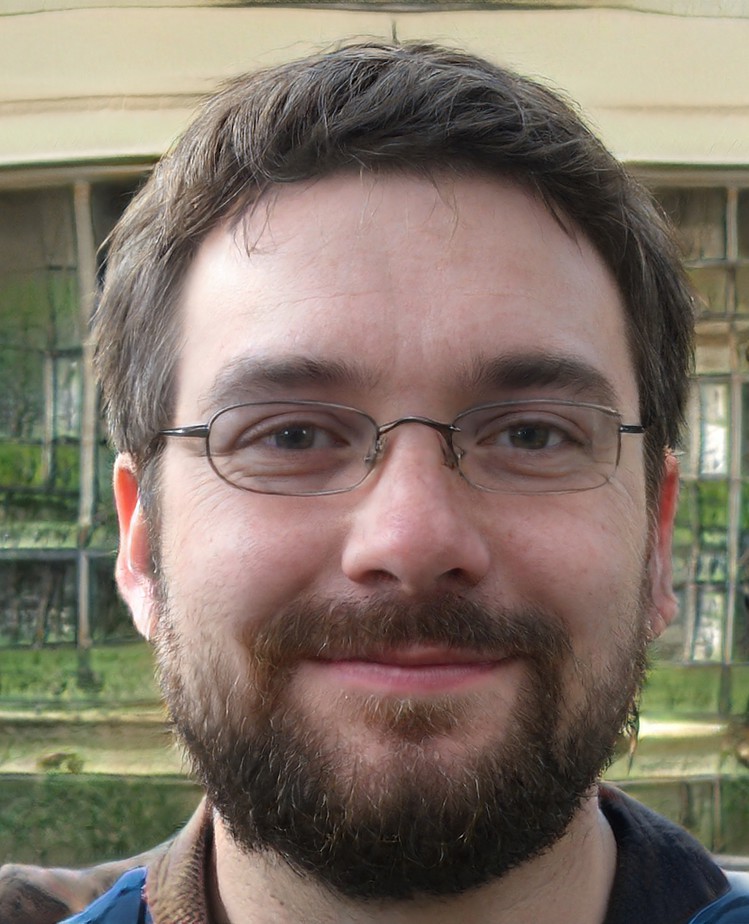 My name is Vance, and I am the owner of To Ergonomics. Our mission is to improve your workflow by helping you create a supportive and welcoming environment. We hope that you'll find what you're looking for while you're here.