​​Herman Miller delivers some of the most popular, ergonomic, and innovative office chairs. Aeron, Embody, Celle, POSH, Sayl, Verus, and Setu are a few office chair models you will likely come across online and in-store.
Herman Miller chairs are a significant investment. That is why it is important that before you make a purchase, you should examine if they are real and authentic. A quick and foolproof way is to check the brand label affixed at the bottom of every chair or the model number present at the seat's underside.
But when you plan on making a considerable investment to purchase a Herman Miller chair, it is equally important for you to be able to distinguish an authentic one from a counterfeit one and make the right pick.
Let's understand how you can identify an authentic Herman Miller chair from a fake one. Make sure to get your hands on a chair that is worth every penny you spend to buy it.
Where Is Herman Miller Model Number?
A manufacturing label is attached on the base of the Herman Miller chairs' seats. This label contains all the necessary information about the chair, including the product's model number, manufacture date, and FO number.
The manufacturing label is an essential indicator of the product's authenticity and genuineness.
If there is something wrong with the product after your purchase, the label, along with the model number, plays a significant role in carrying out the return or replacement process.
The model number also helps the company identify all the vital information that is required to repair the malfunctioned chair faster and more accurately.
How Can I Tell If My Herman Miller Chair Is Real?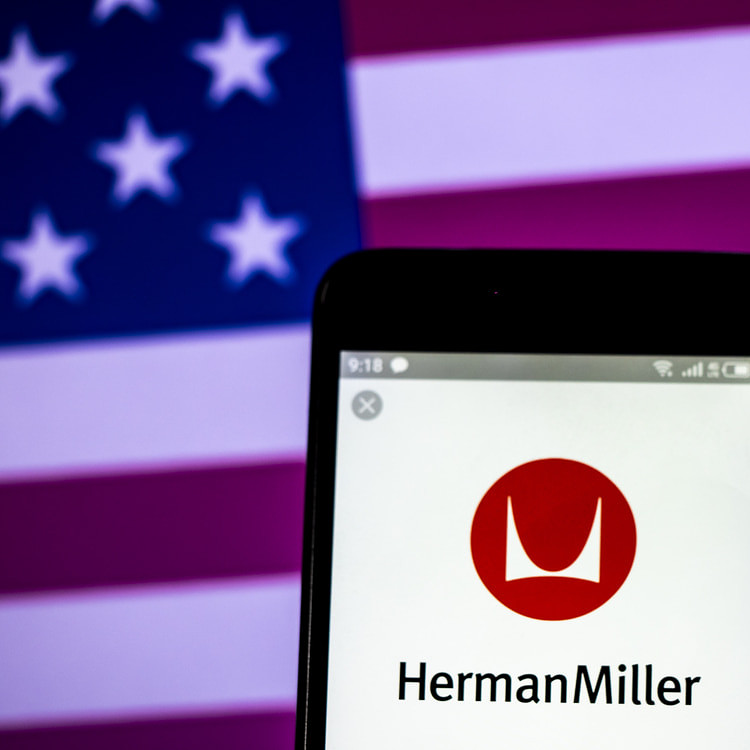 There are three Herman Miller logo marks. Even if you see one of the logo marks on any of the Herman Miller products, it is an indication of its authenticity.
You should also check for the manufacturing label beneath the surface of the chair's seat. As mentioned earlier, the manufacturing label should contain all the legitimate information regarding the chair, such as the chair's model number, the manufacturing date, and the FO number.
In addition, all the classic and popular products come with a certificate of authenticity and a medallion that testifies the products' genuineness.
The value of the products can be determined through online resources such as WorthPoint, Treadway Gallery, and ValueMyStuff. These channels ascertain the value and authenticity of old Herman Miller products by evaluating the products and sending an appraisal.
It is also a good idea to register your product on the Herman Miller website. It's a simple process where you provide details about your purchase and add in all the relevant information, including the product number, manufacturing date, and FO number. This makes it easier for the company to contact you in case there is any problem with your product.
Frequently Asked Questions
How Can You Tell A Fake Herman Miller Aeron?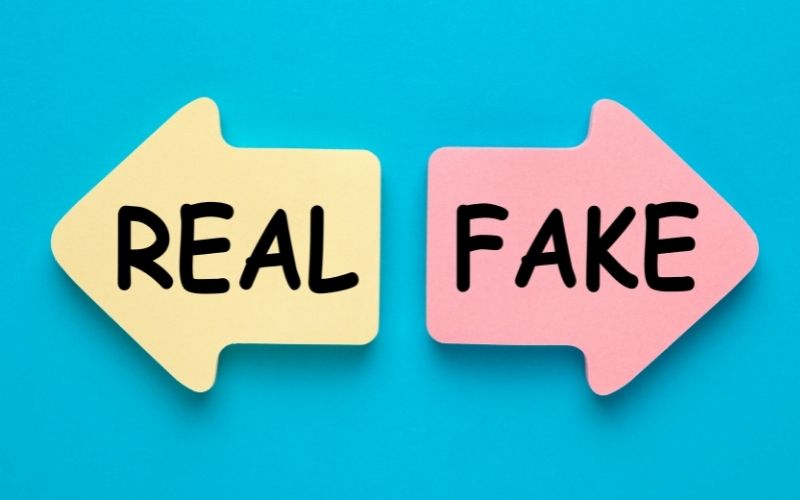 All the authentic Herman Miller Aeron chairs will come with a real Herman Miller logo, a certificate of authenticity, and an additional medallion.
Check for a manufacturing label under the chair's seat to look for the correct model number of the chair.
Here are some other factors that will help you differentiate a fake Herman Miller Aeron from a real one:
The wear and build of a fake Herman Miller Aeron would be cheap and in poor condition.
A cheap Herman Miller Aeron knockoff would be oversized in comparison to a genuine product. The proportion of the original chair must be verified before finalizing your purchase.
A replica or a fake Aeron chair would not be structurally sound, and you would easily be able to observe plenty of visible screws and bolts.
A real Aeron chair is built to reduce strain and offer maximum comfort and wellness. They deliver more pivot adjustments and feel almost like a rocking chair. A fake chair would not meet any of these requirements.
How Do I Know If My Herman Miller Chair Is A, B, Or C?
The Herman Miller Aeron office chair comes in three different sizes — A, B, and C. It is crucial to identify the size of the chair so that you get one that meets your requirements.
Aeron chairs introduced the pellicle mesh designs in chairs that have been in trend for more than 20 years now. Each chair is built using recycled materials, which is why they are incredibly environmentally friendly.
In terms of the size of the chair, the dimensions of each variant differ from each other. Therefore, it is essential to identify which size of the chair between A, B, and C would be the right pick for you.
Size A chairs are the most diminutive Aeron model chairs available. They weigh less than 150 pounds, and their size is up to 5'4" inches or less. The width between the arms of the chair is 17".
Size B chairs are standard-sized chairs with moderate dimensions. The width between the arms of this chair is 18.5".
Size C chairs are the plus-sized chairs and are the bulkiest chairs of the bunch. Their weight can go anywhere between 230 pounds to 300 pounds. They are usually 6'3" inches in height, and the width between the arms of the chair is 20.5".
It is important to note that these are the tentative measurements of each chair model and are not definitive.
The measurements may vary, so it is advisable to sit on the chair and check the dimensions for yourself.
To establish the size of your Herman Miller Aeron chair, check for the number of dots present at the chair's back, right beneath the top edge.
Either one, two, or three raised dots must be present right opposite the Herman Miller logo. The number of dots indicates the size of the chair. One dot means size A, two dots mean size B, and three dots means size C.
How to Know the Size of a Herman Miller Aeron Chair
How Long Do Herman Miller Aeron Chairs Last?
With proper care and maintenance, you can expect your Herman Miller Aeron chair to last almost 30 years.
All the Herman Miller products, including the Aeron chairs, are covered by a 12-year guarantee period, which is a long time in itself.
As long as the Aeron chair's mesh doesn't wear off and no part of the chair is cracked or dismantled, these chairs can be a good and long-term investment.
So, the better you treat your chair, the longer it will last. Because an Aeron chair is made of sturdy materials that are tough to break and don't involve many parts that move, they will easily last you a good few years.
Final Words
The experience of buying a genuine and authentic Herman Miller chair is unmatched. These chairs are durable, sturdy, last you a long time, and are environmentally sustainable, which is why they are one of the most expensive purchases you can make.
Although expensive, each chair is designed to meet your comfort levels and give you a luxurious experience.
If you are likely to use a chair for a significant chunk of your life, go for a Herman Miller. But, before you make your pick, make sure you do your research about the model you would want to purchase.
Acquaint yourself with the specifications of a chair, so that you will be more equipped to identify a fake one from a real one. Make sure to buy your chairs from an authorized retailer or genuine brand outlets with licensed sellers.
Look at the product carefully, check for the correct brand logo, and verify the model number. If any problem persists, visit the brand's official website or reach out to the company for assistance right away.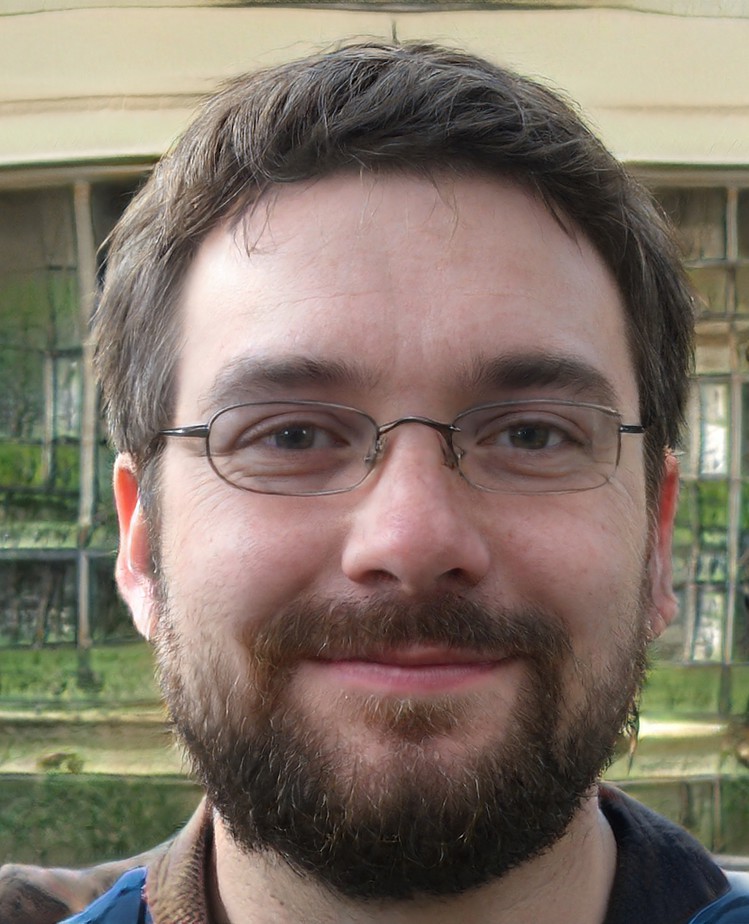 My name is Vance, and I am the owner of To Ergonomics. Our mission is to improve your workflow by helping you create a supportive and welcoming environment. We hope that you'll find what you're looking for while you're here.