Office chairs are essential for keeping workplace ergonomics in check, so why are repairs and maintenance often overlooked?
Repairing an office chair at home is simple as long as you understand how to diagnose the issue. In this article, learn how to diagnose and fix your broken office chair with spare parts.
If the repairs are too complicated to be done at home, check out our favorite local office chair repair services.
Before introducing you to the five best office chair repair services, we'll help you determine if the repairs can be made at home.
Why should I repair my office chair?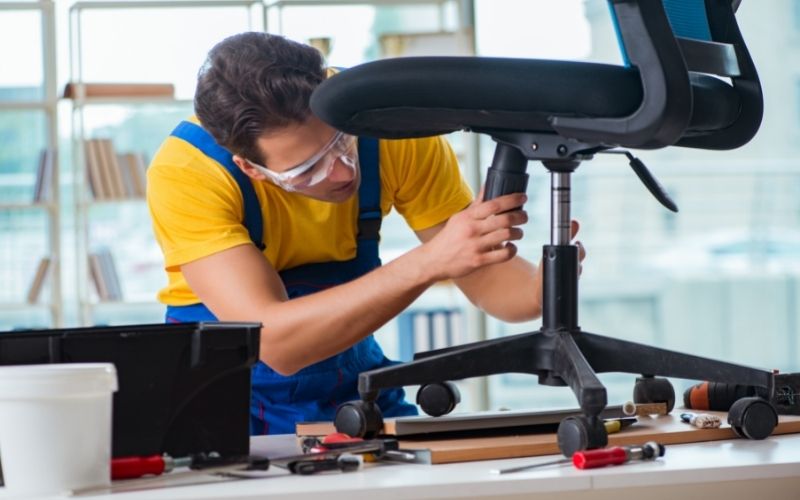 Let's get started with the fact that office chairs don't come cheap.
Fixing your office chair at home can save you a lot of money. You'll only have to pay for the replacement parts, a fraction of the cost of getting a new one.
However, having an expensive office chair doesn't guarantee optimal support and comfort. It all boils down to whether or not the chair is fitted for your height, weight, and body type.
Failing to keep your chair in tip-top shape won't just affect daily aches and pains; you might end up with aggravated issues in your back, neck, hips, and shoulders. Ultimately, office chairs are key to achieving the best sitting position optimal for your overall health and productivity.
Recognizing the signs of a bad office chair can save you a whole lot of lost time, pain, and money!
Can an office chair be repaired at home?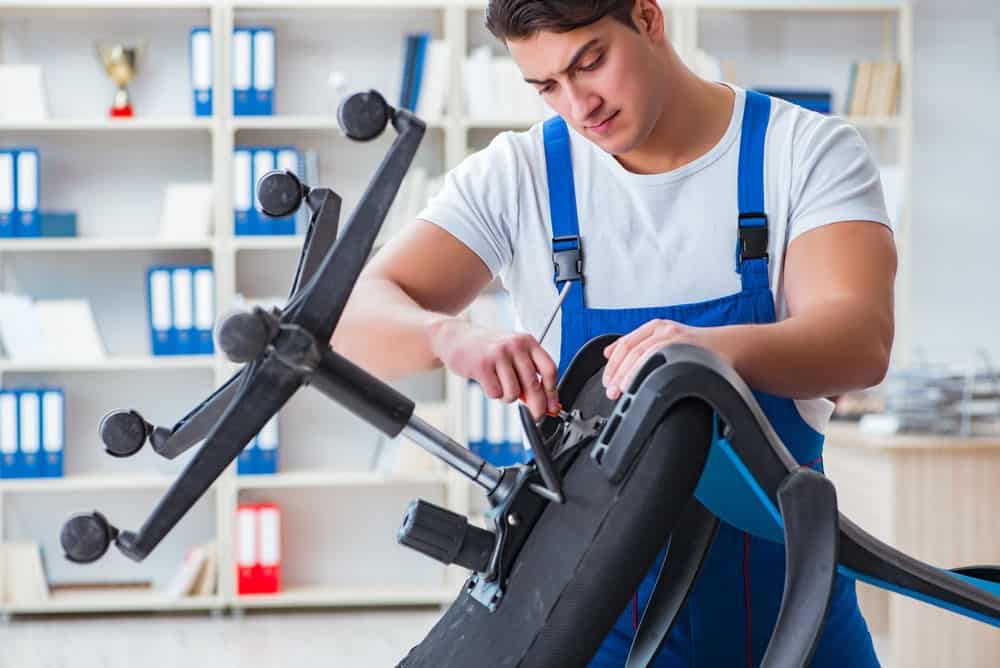 Yes, most office chairs can be fixed with a quick replacement of parts.
It's just a matter of finding the root cause of the broken office chair issue and then applying the proper technique to fix it. In most cases, assembling and disassembling chairs is straightforward. This can save you hundreds of dollars in repairs.
Keep reading to find out how you can diagnose and repair office chairs yourself.
Repairing an Office Chair at Home
Tools you need for office chair repair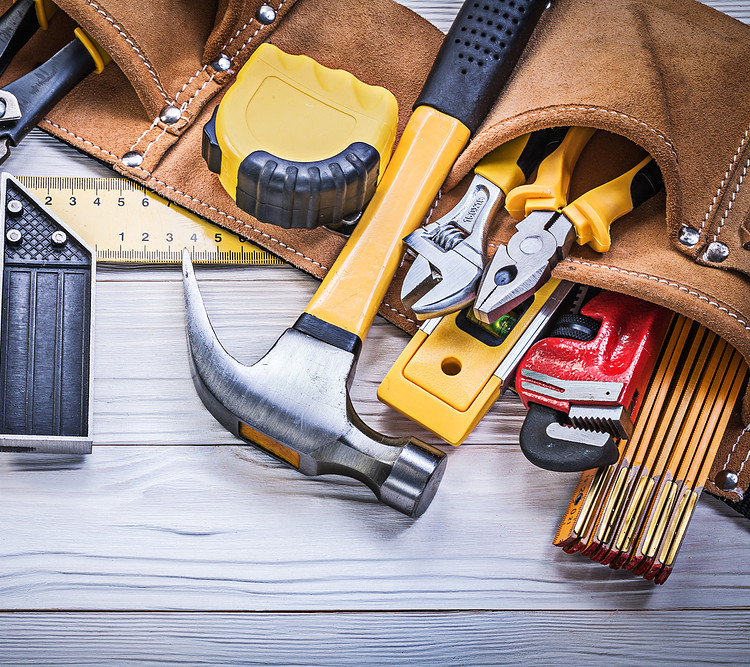 While it is relatively easy to repair an office chair, having this equipment by your side will save you from a lot of headaches:
Long pipe wrench
Adjustable wrench
Flathead screwdriver
Rubber mallet
Pry bar
Diagnosing an office chair
The main reason for sinking office chairs is faulty or worn gas lifts.
A high-quality office chair will last you years, but you will need to repair or replace the parts at some point.
Another common issue is defective seals due to incorrect use or subpar parts.
If this is your problem, replacing the gas lift yourself or calling a professional to do it for you will solve the issue.
Squeaking office chairs can be caused by various reasons, so you'll have to diagnose where the noise is coming from.
The most common cause of squeaking in your chair is the gas lift of the chair mechanism.
It can easily be fixed by applying oil lubricant to the issue areas.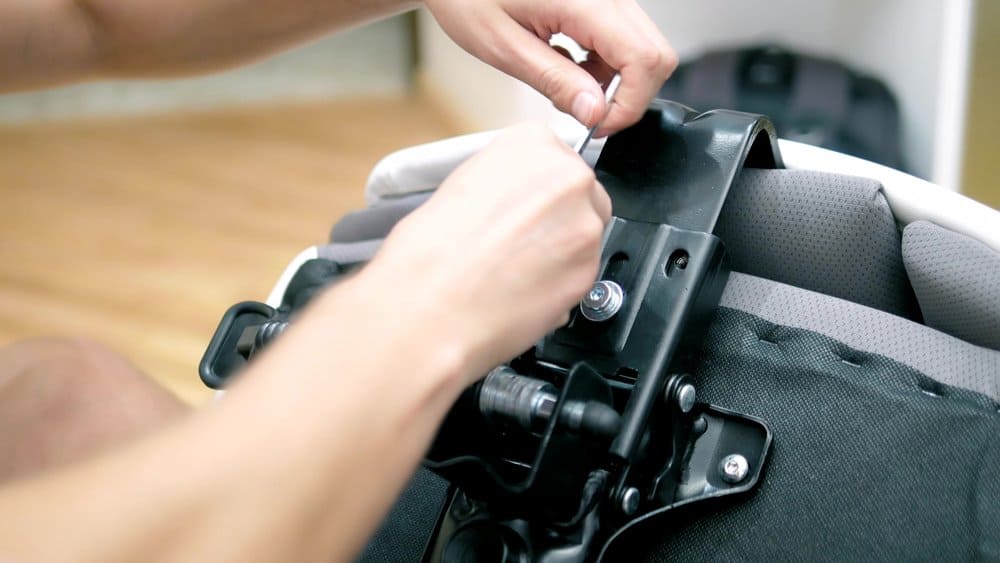 3. Broken chair base
Cracks or broken struts in the chair base might mean it's time to replace the base. Attempting to fix the weaknesses with brackets or tape can cause more damage.
If the base seems in good condition but has trouble rolling the chair, the issue might be faulty office chair casters.
Flip your chair and check for a build-up of grime that might prevent movement.
If the damage isn't repairable, replace it with a new set of castors or glides.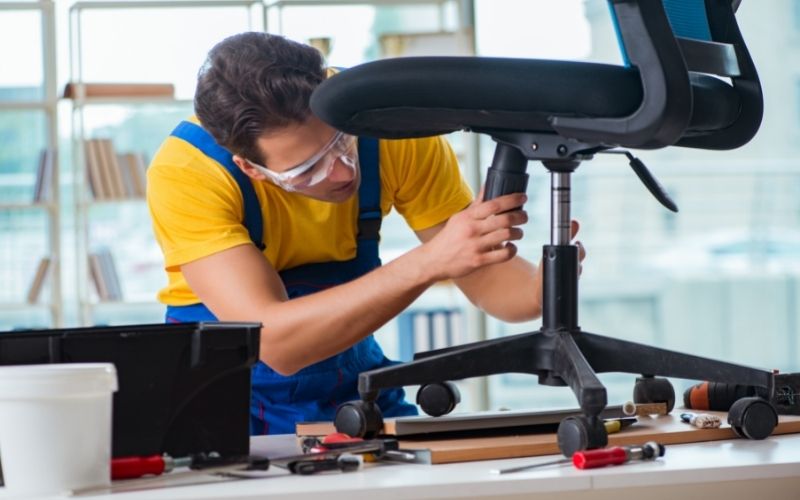 Fixing wobbly office chairs involves tightening mechanisms or bolts for a firmer chair.
If you're not able to fix the issue, you may need to call a repair service to avoid serious falls.
For broken or snapped chair arms, you'll need to buy compatible new armrests.
If adjustable armrests aren't working correctly, you may need to remove grime build-up or apply some lubricant to the mechanism.
If none of these solutions work, you may need to get a new chair.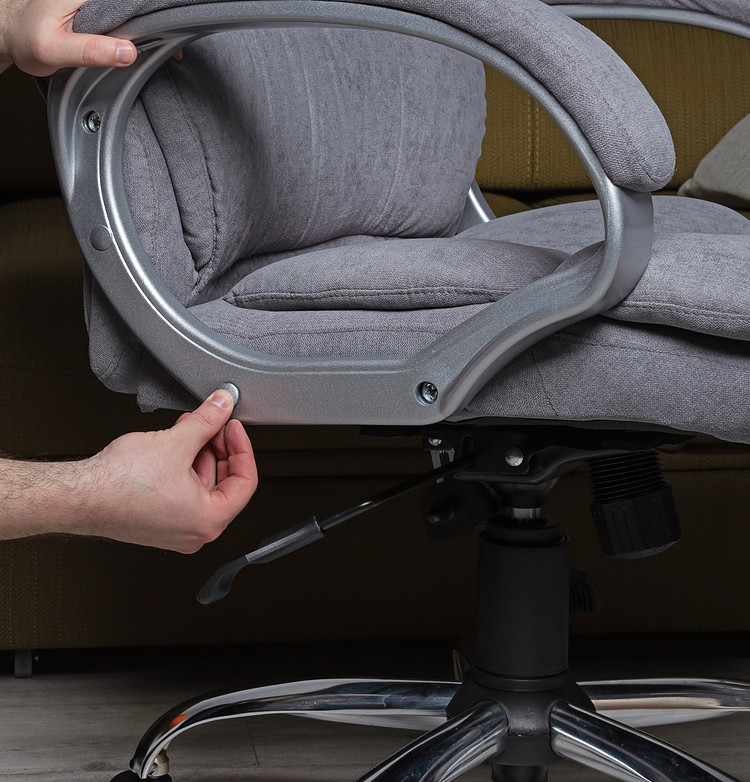 7. Broken upholstery
If you notice any rips or wear in your office chair, you can quickly remedy the issue by reupholstering with your chosen fabrics.
Make sure to look for the best office chair fabrics that are breathable and durable even after extended use.
After reupholstering your office chair, routine cleaning and maintenance are essential to prolonging its lifespan.
Office Chair Repair Services
If repairing your office chair at home isn't an option, contact your office chair manufacturer for repairs before you buy a brand new office chair.
The problem is, most broken office chairs are no longer under warranty. In this case, approach a local furniture repair service.
To help you out, here's a list of the top 5 tried-and-tested office chair repair services:
1. MyChairDoctor – Best Office Chair Repair Service in Tennessee
MyChairDoctor specializes in office chair repair services. Whether it's reupholstery, cleaning, or parts replacement, MyChairDoctor can get it done!
Gas lift repair
Base repair
Armrest repair
Seat replacement
Wheels replacement
Big and tall office chair conversion
They guarantee to handle a wide selection of office chair manufacturers, so you'll be sure to get spare parts and refurbishment service at a fraction of the cost.
MyChairDoctor proves to have a big heart for the environment as well! They offer liquidation and recycling services by refurbishing and salvaging all usable parts. They also guarantee that 97% of your seat will be recycled or reused, reducing energy consumed and carbon emissions by 50%.
Address: 1900 Stuart St, Chattanooga, TN 37406, United States
Contact: +14237901376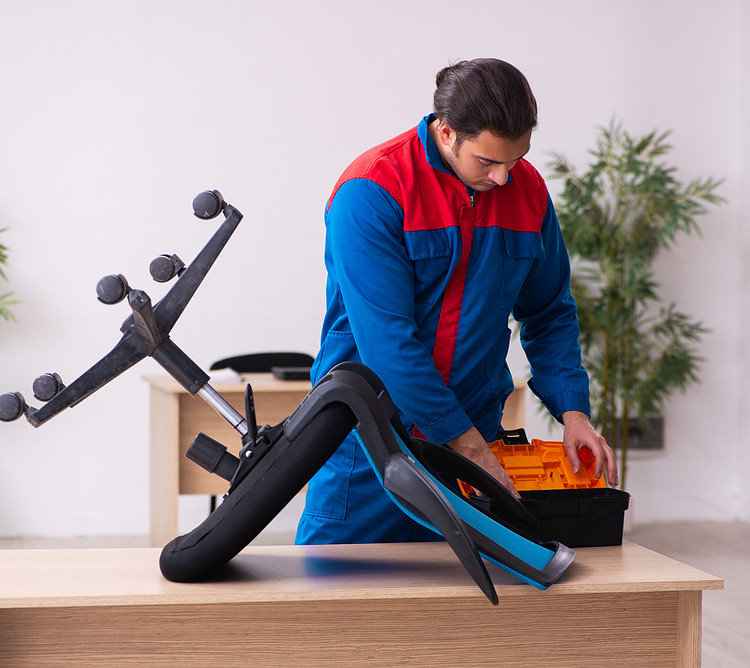 This furniture repair shop has been operating since 2005!
If your office chair has some wood elements, the Office Doctor of Grand Junction is your top choice!
There's no need to toss your valuable antique office chair. The team does all sorts of wood repairs and refinishing, including cane, veneer, rush, and wicker.
While the Office Doctor of Grand Junction specializes in, the team also does reliable office chair mechanism repairs.
Here's the best part, they also offer other services you might need for your office, such as estimates, inspections, and repairs for moves and from water or smoke damage.
Address: The Redlands area of Grand Junction, CO (Contact for appointments)
Contact: +19702432929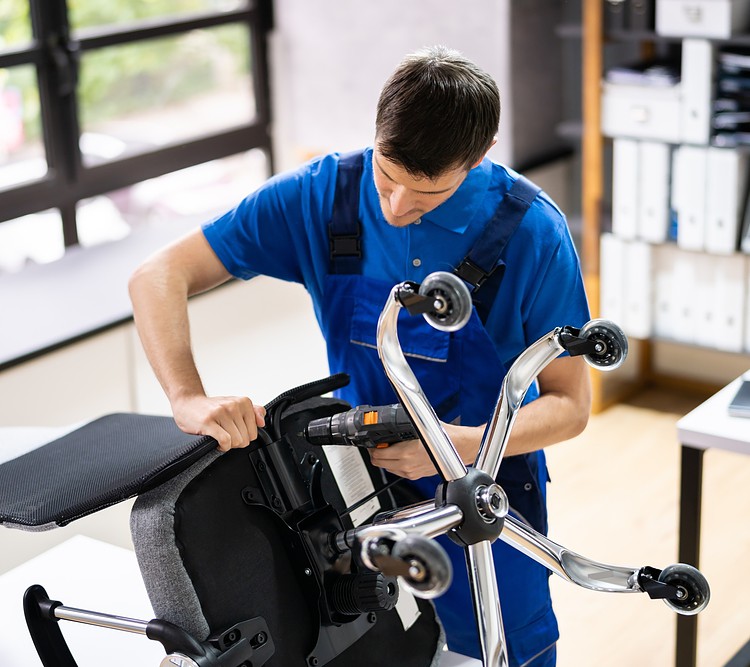 Do you need a reupholstery job?
WJL Restoration Services specializes in a wide variety of vinyl, plastic leather, and fabric reupholstery for homes, offices, vehicle interiors, medical clinics, and even restaurant furniture.
With an assuring service guarantee that "We will not be happy until you are happy," WJL Restoration services go above and beyond to exceed customer expectations.
Address: 95 Turkey Hill Road, Merrimack, NH 03054
Contact: +16034400367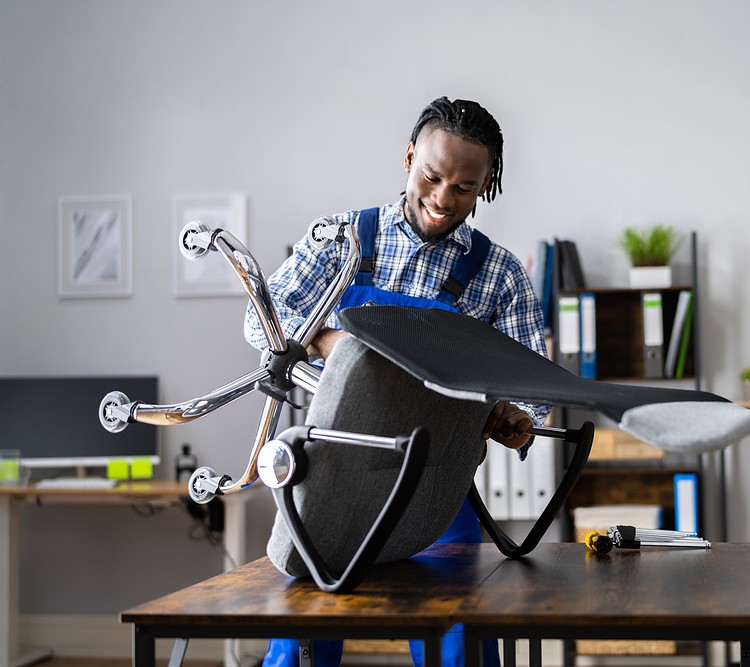 4. OfficeChairDoctor – Best Office Chair Repair Service in New York
Are you looking for a trusted office chair repair service in New York?
OfficeChairDoctor is operated by Office Replacement Parts Compay, LLC, a family-owned office furniture business with 30+ years in the industry.
OfficeChairDoctor started selling chair replacement parts in 2009. Since then, they've been the go-to office repair service in the NY metro area.
The service does on-site repair for various office chair issues, including fixing or replacing:
Gas cylinders
Casters
Arm pads
Seat replacement
Chair base
Mechanism components
Whether you need an office chair assessment or if you want to hear alternative repair solutions, the friendly team at OfficeChairDoctor will be happy to help.
Address: 39 Old Route 55, Pawling, NY 12564
Contact: +3475617587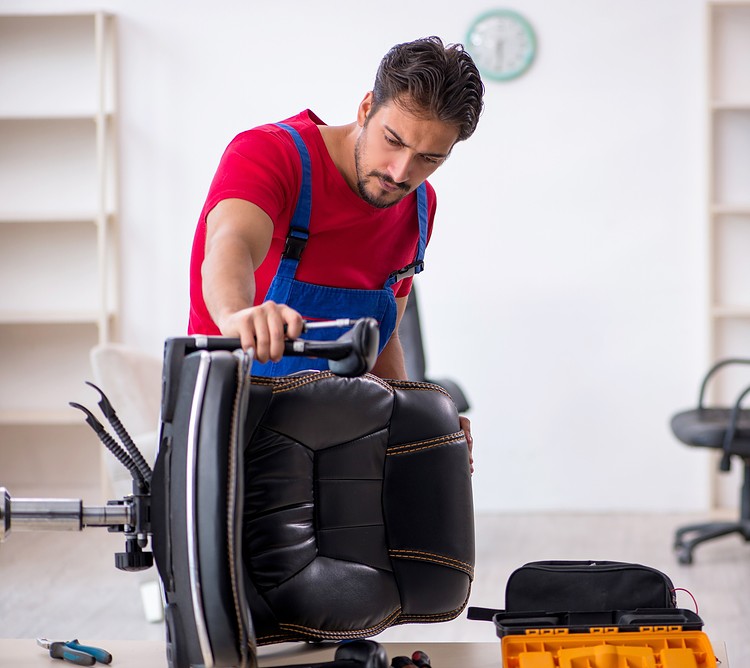 5. Podany's – Best Office Chair Repair Service in Wisconsin and Minnesota
Podany's is Wisconsins and Minnesota's go-to stop for office furniture! They've got a wide range of office chairs, including ergo, executive, big & tall, conference, drafting, and guest chairs.
Aside from selling top-of-the-line office furniture, Podanys also does extensive repair and refurbishment service.
You can rely on Podanys to offer quick and efficient on-site service with friendly technicians with a wide range of expertise in office furniture needs. Aside from repairing office chairs, Podanys is an expert in repairing desks, conference tables, cubicles, workstations, storage cabinets, partitions, and much more!
Give new life to your office furniture with Podany's refurbishment services for chairs, tables, and desks.
Whether you need an office chair assessment or if you want to hear alternative repair solutions, the friendly team at OfficeChairDoctor will be happy to help.
MN Address: 5105 Parkdale Drive, St. Louis Park, MN 55416
MN Contact: (952) 541-9785
WI Address: 3440 West Capitol Drive, Brookfield, WI 53005
WI Contact: (262) 781-7707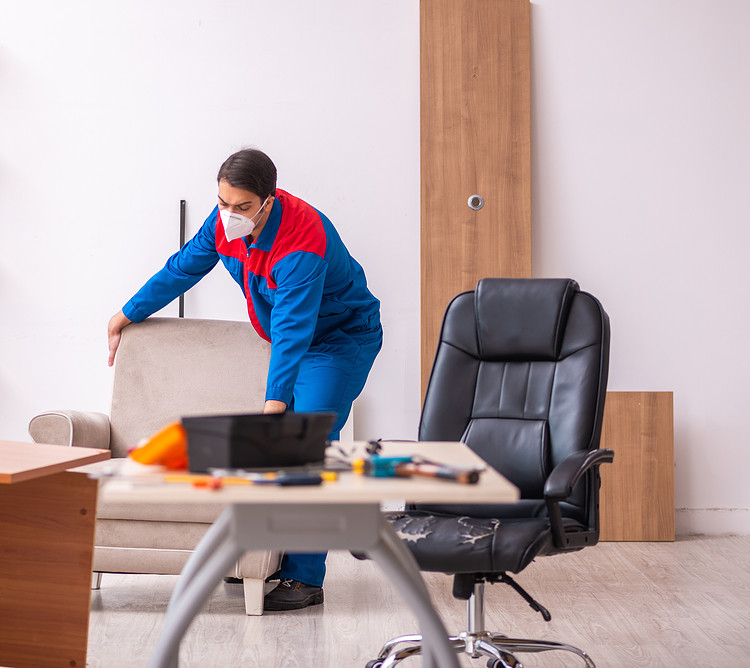 Conclusion
You may not realize it, but your office chair contributes to your daily comfort and productivity. It ensures proper neck and lumbar support and reduces the likelihood that minor aches and pains lead to long-term injuries.
Repairing office chairs at home is simple, as long as you have an idea of how to assess bad office chairs and what replacement parts you'll need.
Otherwise, get in touch with your local furniture repair service:
MyChairDoctor – Tennessee
The Chair Doctor of Grand Junction – Colorado
WJL Restoration Services, LLC – New Hampshire
OfficeChairDoctor – New York
Podany's – Wisconsin, and Minnesota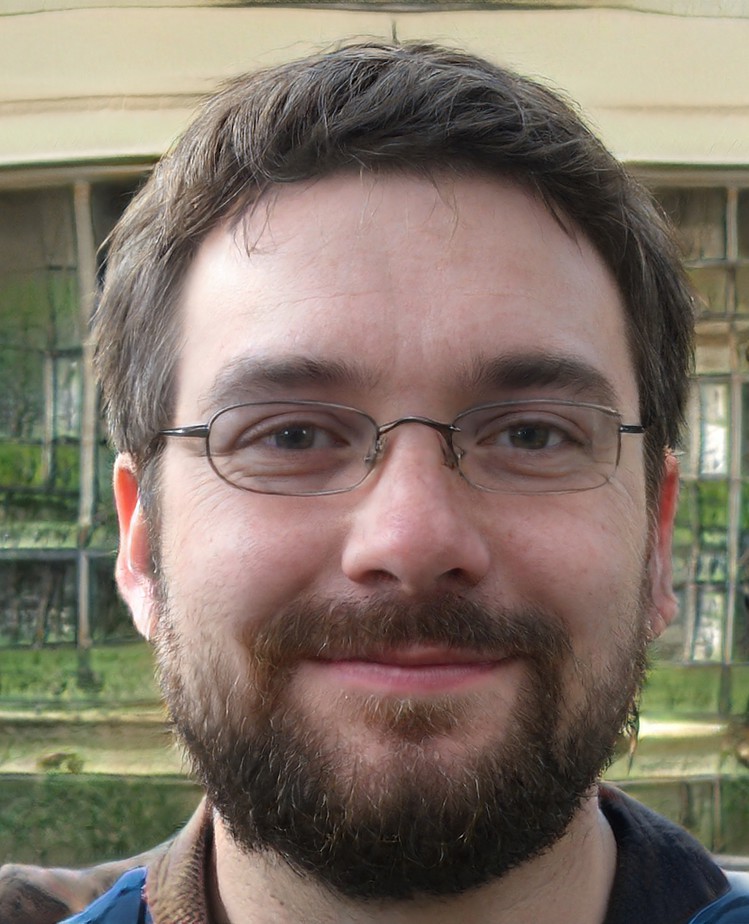 My name is Vance, and I am the owner of To Ergonomics. Our mission is to improve your workflow by helping you create a supportive and welcoming environment. We hope that you'll find what you're looking for while you're here.