Office chair rugs are a complete must-have for any home or commercial office space.
Besides adding an extra layer of protection for tiled and wooden floors, office chair rugs can also bring a room to life by adding more character and flair to the space.
If you're asking yourself, "what rug size should I use under an office chair," this article is a great place to find the answer.
Below is a guide to everything you need to know about office rugs. We discuss the various types of area rug materials and the appropriate rug sizes for different office furniture, including office chairs.
So, without further ado, let's get right into the nitty-gritty!
Can you use a rug for an office chair?
This is probably the first question most people ask themselves when they consider buying an area rug. And the answer is: YES.
You can use a rug under your office chair — given that you choose the right rug type.
What type of rug is best for office chairs?
A good rule of thumb is to choose a low-pile office chair rug such as the nuLOOM Wynn Braided Area Rug for wheeled office chairs, as its fibers are less likely to get caught in the wheel casters when you move.
If you prefer a high-pile or shaggy rug, like the Dwelke Non-Slip Shaggy Rug , we suggest you buy a non-wheeled office chair like the CoVibrant Office Chair , so you don't have to worry about snagging up shaggy rug fibers when you move your chair.
Rug sizes and shapes
Office chair rugs come in different shapes and sizes — each serving its purpose and design. Here's a quick summary of the standard rug sizes according to the National Business Furniture:
Standard Rug Sizes

Rectangle Rugs
Square Rugs
Round Rugs
2ft x 3ft
4ft x 4ft
4ft diameter
4ft x 6ft
6ft x 6ft
6ft diameter
5ft x 8ft
8ft x 8ft
8ft diameter
6ft x 9ft
8ft x 10ft
9ft x 12ft
12ft x 14ft
With all that in mind, which size office chair rug should you choose for your office space? Well, that depends on the size of your room.
What size should a rug be under an office chair (and table)?
For private office spaces (typically 100 sq. ft.), a good rule of thumb is to leave at least 1 to 2 feet of space between your rug and the office walls.
Additionally, you also want to make sure that your rug can accommodate both your desk and your office chair at the same time. This will give your office space a balanced and more unified look.
After all, you don't want the edge of your desk or your office chair sticking out the sides of your area rug.
Make sure that there's enough rug left to protect the floor when you pull out your office chair. This is an important factor in choosing what rug size to get for your office space.
If your desk is propped against one wall in your office, consider placing the rug under just two legs instead of placing the rug completely beneath it.
This should put your office chair rug roughly in the center of your room, with your office chair entirely on top of it.
Rectangular Rugs
office chair rugs typically come in a rectangular shape, and they can work well with most office settings. They have the broadest size range out of all the rug shapes, plus they aren't so difficult to find.
Square Rugs
Square rugs aren't ideal rugs for office spaces, essentially because they come in a limited range of sizes. They are, however, great for accenting end tables and other smaller pieces of furniture in the office.
Round Rugs
This type of rug is typically found in living rooms because they are great for uniting various furniture. Round rugs work best with wide office spaces — you'll need a larger rug to accommodate both your office chair and table.
How to Choose the Right Rug Size | Lisa Holt Design
Office chair rug materials
The material that your area rug is made of will significantly affect the life expectancy of your area rug. It's important to choose the right type of rug for your specific purpose and environment.
The most commonly used materials for rugs are:
Polypropylene
Wool
Cotton
Natural fibers
Polypropylene Rugs
Sale
nuLOOM Striped Kelsi Area Rug, 5x8, Grey
100% Polypropylene, made in Turkey
Designed with resilience against everyday wear-and-tear, this rug is kid and pet friendly and perfect for high...
Sleek and functional 0.37" pile height allows for convenient placement in entryways, underneath furniture, and...
Like the nuLOOM Striped Kelsi above, polypropylene rugs are some of the most popular rug types today because of their affordability, durability, and quality. Often called olefin, this synthetic material is wear-resistant and is soft and plush to feel.
They're stain-resistant, which is perfect if you're someone who likes to drink a lot of coffee while at work.
Wool Rugs
There's nothing like the softness of a good old-fashioned wool rug. These rugs offer the best comfort and durability without sacrificing look and style. Cleanability-wise, wool rugs are very easy to maintain — they're perfect for high-traffic areas such as waiting rooms and hallways.
Just like polypropylene rugs, wool rugs like the Safavieh APN230A are stain-resistant to water-based liquids. Be mindful of oil-based liquids, as they can be more challenging to remove.
Wool rugs also offer the best insulation compared to other rugs, making them an environmentally friendly option, as you won't need to use your heater as much.
Cotton Rugs
Like wool, cotton is a great heat insulator. If you have one of these in your office area, you won't have to worry about hiking up the power on your heater. They're generally more affordable than wool and natural fiber rugs — but they don't always wear well over long periods.
If you're buying a cotton rug like the LEEVAN Moroccan Area Rug, make sure to replace your office chair casters with rug casters or carpet casters like the CINEYO Office Chair Caster .
Natural Fiber Rugs
Jute, sisal, and seagrass are all considered natural fibers and popular materials for natural fiber rugs.
Natural fiber rugs don't have the same plush feel like cotton, wool, and polypropylene. Instead, they are flat and sturdy and can last you a long time.
Cleaning natural rugs won't be a problem — simple vacuuming can get the job done. Stains can also be easily removed with gentle carpet cleaners like the Biokleen Natural Carpet Cleaner .
If you're looking for a good-quality natural fiber rug, the nuLOOM Rigo Farmhouse Jute is the perfect choice for first-time buyers.
Sale
The bottom line
Finding the right size rug for your office chair and desk can be a daunting — if not tedious — task. With so many options available, making a decision can feel next to impossible.
This comprehensive guide should help you find the best product that will suit your needs and preferences.
Make sure to consider the size and space of your office furniture, as well as the total floor area of your workspace. Lastly, don't forget to choose the right type of material for your office chair and desk.
Good luck.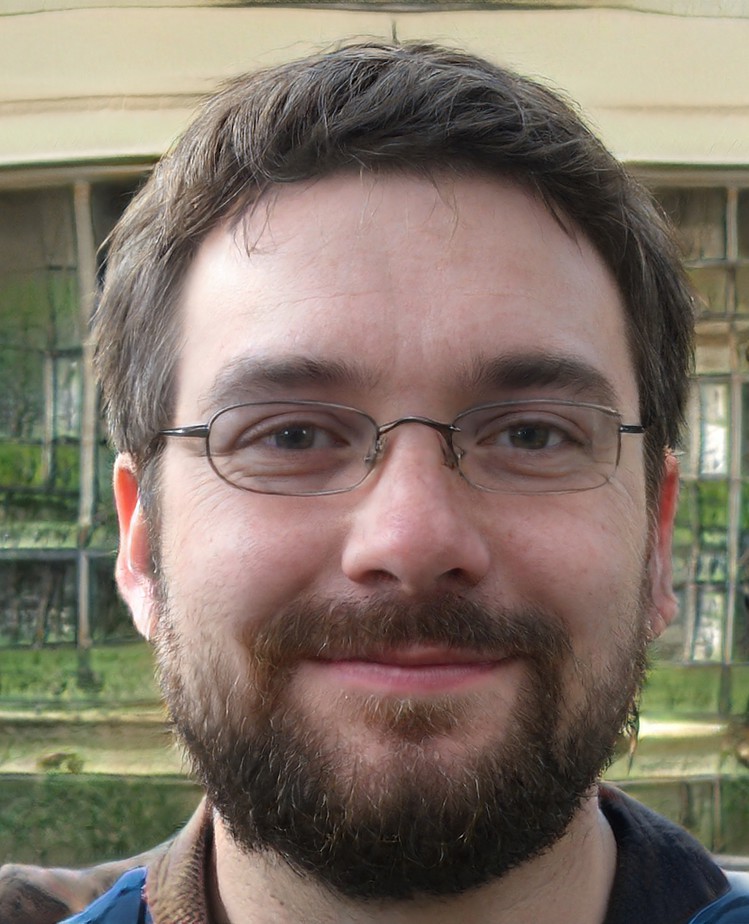 My name is Vance, and I am the owner of To Ergonomics. Our mission is to improve your workflow by helping you create a supportive and welcoming environment. We hope that you'll find what you're looking for while you're here.