Your office space at home has everything it needs, except for an office chair mat. But do you need a chair mat? What does it do for you?
A chair mat's purpose is to protect your floors and make it easier for you to slide your office chair on. Although most people believe they don't need a chair mat or they are just for carpeted offices, this is a common misconception.
You need a chair mat for both carpet and hard surface flooring. Keep reading as we describe the importance of a chair mat and how to choose the right chair mat for your office.
What is the Purpose of a Chair Mat?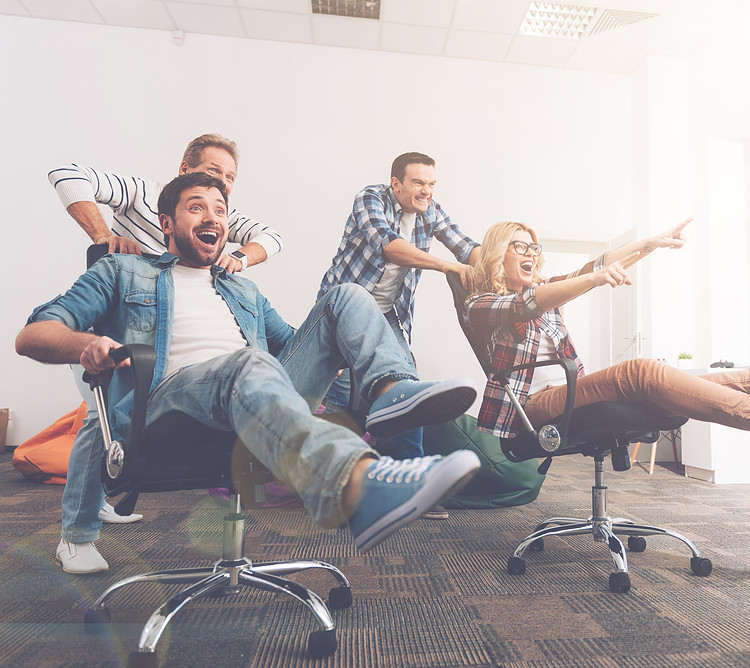 A chair mat has a purpose and that purpose is to make your life easier.
Most office chair mats are made of one of three different types of durable plastics: polyethylene (PE), polycarbonate (PC), and polyvinyl chloride (PVC). Their plastics can be clear so you can see the floor or carpet beneath it, or colored and patterned for added style.
Chair mats can also be made of glass, plexiglass, wood, or softer fabrics like jute or sisal.
Whichever material you choose, a chair mat's ultimate purpose is to protect your flooring from scratches, indentation, scuffs, marks, and spills. It's a lot simpler and cheaper to replace a chair mat than it is to remove your entire flooring.
For office chairs on carpeted surfaces, a chair mat helps reduce the amount of energy it takes you to move your chair by 80 percent. Wouldn't you rather focus your energy on work than lose it to moving your office chair?
There's no wonder why people working from home have chair mats in their offices. Check out this YouTube video to learn more about the importance of a chair mat.
Chair Mats - The Essential Item for your Home Office
How Do You Choose the Right Chair Mat?
It's important to understand there are chair mats specifically designed for carpet and chair mats made for hard surface flooring. Carpet chair mats also have different thicknesses to fit with the thickness of your carpet.
Choosing the right chair mat can feel overwhelming. Thankfully we're here to make all of this easier for you to understand.
Chair Mats for Hard Surface Flooring
If your office has a hard surface like laminate, hardwood, tile, or vinyl, you'll want a chair mat with a smooth back. To prevent it from sliding on the slick surface, find an anti-slip chair mat.
Chair mats designed for hard flooring are typically made thinner than carpet chair mats. They normally have straight edges versus beveled or rounded edges as well.
Shopping for a chair mat for hard surfaces is a lot easier than shopping for carpet chair mats. The reason being is you need to consider the thickness of your rug to purchase the right thickness chair mat.
Chair Mats for Carpets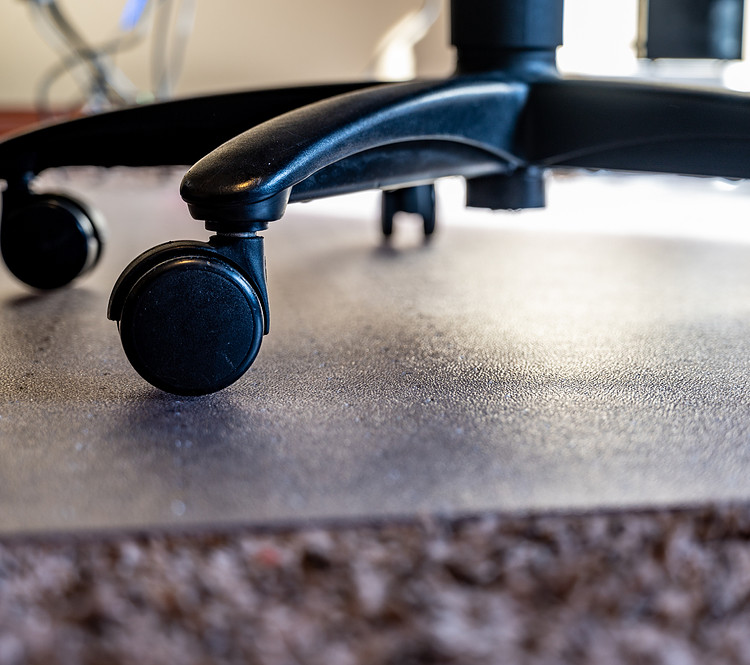 If your office has soft flooring, like carpet, you'll want a chair mat with cleats or grips on the bottom. These protruding pieces will help anchor your chair mat to your carpet.
A rule of thumb is the thicker your carpet, the thicker your chair mat should be. Thicker carpets cause more static which can interfere with your electronics.
So, it's smart to get a thick anti-static chair mat for thick carpets. Also, if you lay a thin chair mat on a carpet with a thick pile, it is more likely to bend, crack, and break.
Proper Chair Mat Thickness for Carpets
Before you buy a chair mat for your carpet, you will need to know how thick your carpet is. To measure the thickness of your carpet you can use the paperclip technique.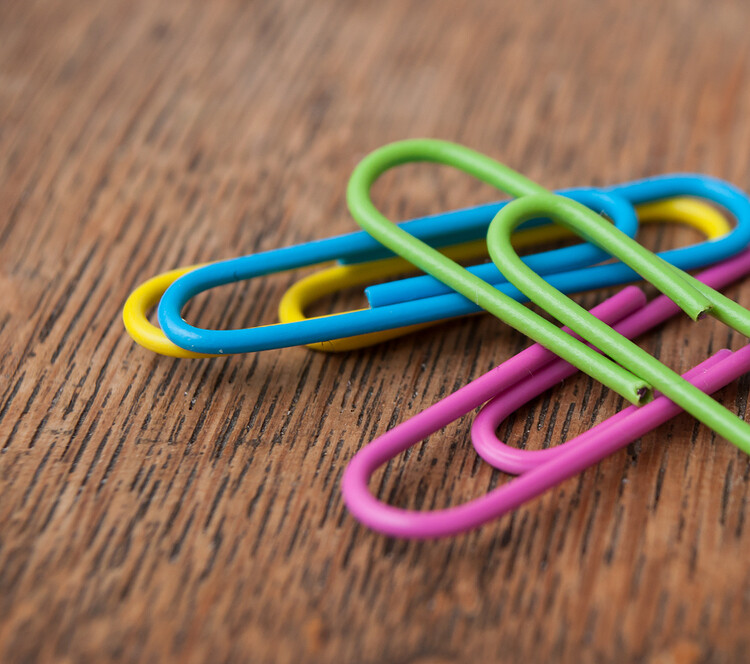 First, you will straighten the end of a paper clip. Then you will push it into your carpet until the end of the paperclip sinks through the backing and touches the floor.
Next, place your fingers on the paperclip where it sits flush with your carpet. If you have a super thick carpet, be careful not to mat the carpet down with your hand.
Measure from the tips of your fingers to the end of the paperclip. This will be your carpet pile thickness or the number you will need to purchase the correct thickness of chair mat for your carpet.
Check out our table below for a reference for matching the thickness and flooring type to the proper chair mat thickness.
Type and Thickness of Flooring
Chair Mat Thickness You Need
Hard Floors
(tile, vinyl, wood, laminate)

1/8" thick

No cleats

Carpet – Low Pile
(¼" thick or less)
Up to 1/8"

Carpet – Medium Pile

(¾" or less)

Up to 3/16" thick
Carpet – Plush or High Pile
(Over ¾" thick)
3/16" or thicker
Summary
A chair mat protects both hard and soft flooring in an office increasing the longevity of your carpets and floors. They are reasonably priced and are easier and cheaper to replace if they get damaged compared to replacing your entire office floor.
We've advised you on the perfect chair mat thickness for your hardwood floor or soft carpet. So what are you waiting on? Buy a chair mat, a worthy investment, for your office today.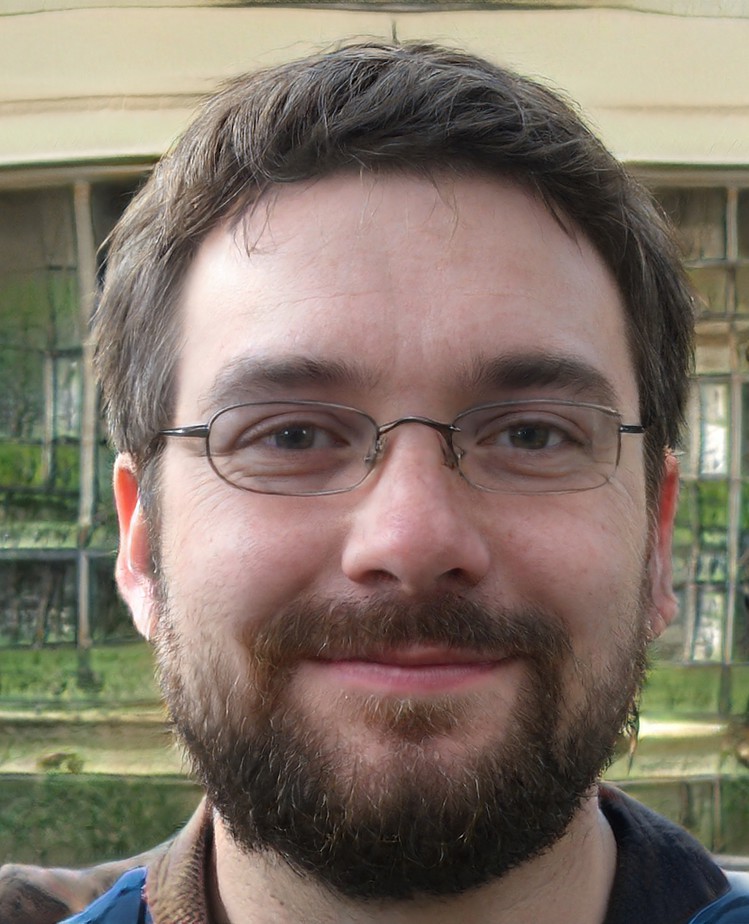 My name is Vance, and I am the owner of To Ergonomics. Our mission is to improve your workflow by helping you create a supportive and welcoming environment. We hope that you'll find what you're looking for while you're here.