Since its introduction to the market in the 1970s, ergonomic chairs have come a long way. Office chair manufacturers have become more creative over the years, innovating their designs to suit their customer's needs more.
The manufacturers can even customize the materials used in the office chairs. Some still use fabric for their upholstery. Others have opted to integrate woven mesh as part of their chair's build.
Steelcase, a renowned brand in the office furniture industry, sets itself apart with a different type of material: the 3D Knit.
Let's take a closer look at Steelcase's 3D Knit is, and what makes it different. We'll also share which office chair models use this material.
Are you ready? Let's go!
What is 3D Knit and How Does Steelcase Use It?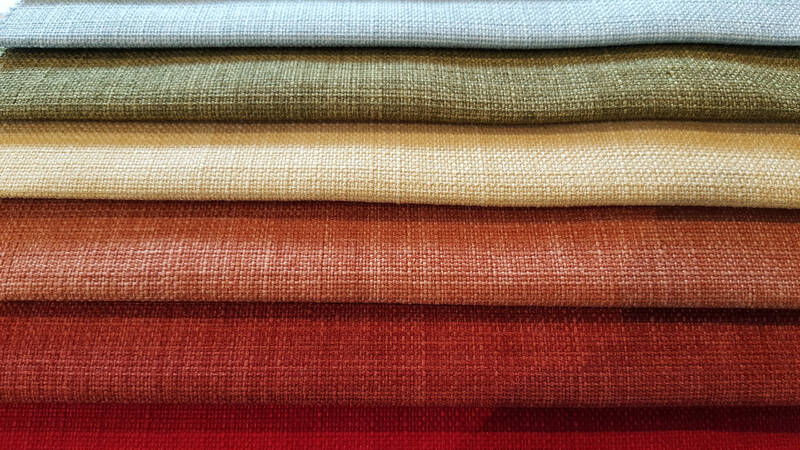 3D Knitting has been around since the 90s, but manufacturers haven't maximized it until recent years.
One definition of 3D Knit is that it's digitized knitting. It means a machine creates knitted material based on a file that you send into its system. The process requires no additional cutting, sewing, or waste, making it sustainable.
The 3D Knit technology was first used in sportswear — particularly in running shoes — as it allows more movement.
In more recent years, manufacturers have been utilizing it to produce furniture fabric.
Steelcase currently uses 3D Knit on a number of its office chairs models. Their 3D material is fabric, setting it apart since other brands use woven mesh.
Which Steelcase Office Chairs Use 3D Knit?
Steelcase uses 3D knit as part of the options customers have for upholstery. Here are some of the popular office chair models that use it.
The Steelcase Amia
The Amia is best for users with lower back problems.
One of its key features is its Live Lumbar Technology, which uses flexors that move with your lower back, giving it the appropriate amount of support even as you shift positions. You can even move the chair backrest higher or lower to fit your ideal sitting position.
The Amia also has the Advanced Synchro-Tilt Mechanism. It links the back and the seat pan together, so they simultaneously tilt when you lean back.
Amia is the first Steelcase office chair featuring adaptive bolstering. It allows the seat cushion to follow your body shape, so it continues to provide support as your posture changes over time.
The office chair's seat cushion has channels cut out at the bottom, allowing the bolsters to distribute your weight evenly.
You cannot add a headrest to the Amia, but you can choose 3D Knit for your backrest upholstery. The chair comes with a 12-year warranty and can seat up to 400 pounds.
The Steelcase Think
Next on our list is the Steelcase Think. It contains most of the features found on other seats, such as the Weigh-Activated Mechanism and the Integrated LiveBack System.
What sets the Think apart is that it's sustainable.
If you're an advocate for the environment, you'd appreciate the fact that it was the first office chair to receive the Cradle-to-Cradle certification. It's the global standard for products considered circular, safe, and made responsibly.
The thing you have to watch out for with the Think is its armrests. Some users find a large part of the armrests hanging out when these are adjusted all the way in. If you're not careful, these may break if you put too much pressure.
Another possible deterrent is its price. The Think leans towards the more expensive end of the spectrum. Although it's incredibly comfortable, especially since you can choose to use 3D Knit on its back, it may not be the most value-for-money option.
If you choose the Think, though, you have a 12-year guarantee, and the office chair can support a maximum weight capacity of 400 pounds.
Last on our list is the Steelcase Leap. It's a high-end office chair with a high-end price tag, but it does give you an exceptional amount of adjustments and is designed primarily to adapt to your natural movement. If you work long hours in a seating position, it might be worth the investment.
The Leap is built to last — although its warranty is the same as the other office chairs on this list, it can last up to two decades, even with regular use. Its maximum weight capacity is 400 pounds, which speaks highly of its build quality.
This model boasts of a Natural Glide Mechanism, which helps you recline while you remain oriented to your work. It doesn't strain your eyes, neck, and arms. The arms are attached to the mechanism, so you get forearm support while you're reclining and typing.
Is the 3D Knit Worth It? What Works and What Doesn't
As with any material used in manufacturing office chairs, the 3D Knit has its own set of benefits and drawbacks. If you purchase a seat that uses this as upholstery, here are several things to keep in mind.
The Pros: What Works
It's aesthetically pleasing.
3D Knit gives your chair a modern look that works well regardless of your working space in the office or at home. With Steelcase, you can get 3D Knit in a variety of colors, which means you can make it fit the overall design of your workspace.
It's durable.
One of the best ways to determine the expected lifespan is by looking at how long its warranty is. All the chairs we covered have a 12-year warranty, but Steelcase mentions that for textiles, these can range anywhere between five to 12 years, depending on the upholstery you choose. 3D Knit's warranty also lasts for 12 years, based on Steelcase's Limited Lifetime Warranty.
It's comfortable.
3D Knit is breathable material. Because of its core design, it's easier for air to pass through the fabric. It is an advantage, especially during warm seasons. It's also a bit thicker than mesh, which gives you a bit more padding, increasing the level of comfort.
The Cons: Things to Watch Out For
It May Need More Maintenance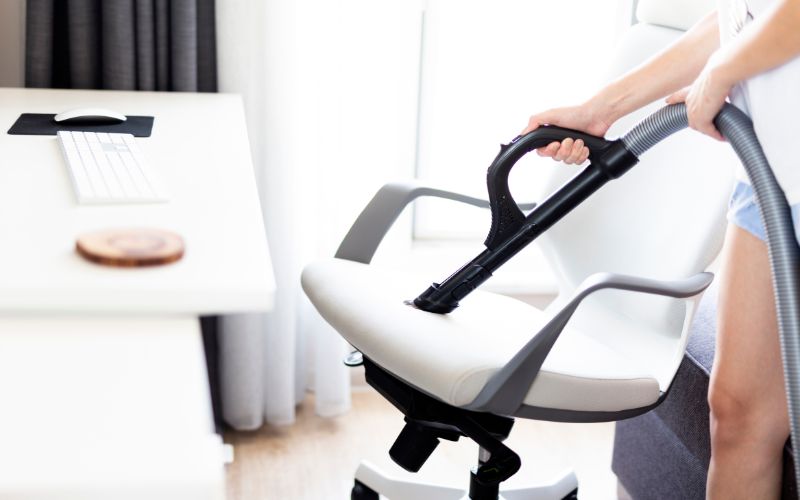 You may need to spend more time cleaning an office chair that uses 3D Knit. Because of its grooves, it's more likely to attract and collect dust. Maintaining it is crucial to its lifespan. If you're unable to keep it clean, it may affect the elasticity of your material, causing it to stretch faster than it should.
You May Need Additional Support
Because Steelcase's 3D Knit is fabric and not the typical mesh, it's built for comfort, not support. It may be durable, breathable, and pleasing to the eye, but it doesn't give as much support as other materials. Steelcase gets around this, though, as most of their chairs have lumbar support mechanisms, allowing you to get the best of both worlds.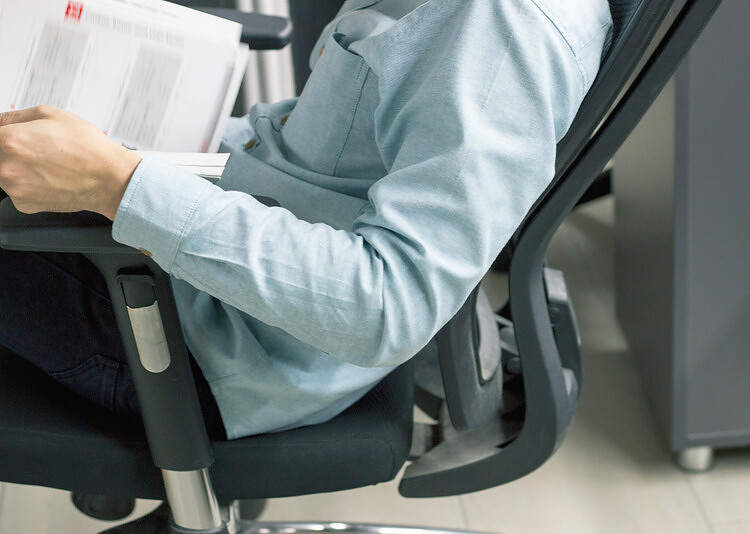 In Conclusion
All in all, 3D Knit is a huge step forward in the office furniture manufacturing industry. Not only does it provide you with a more comfortable sitting experience, but it also integrates well with the existing ergonomic features of office chairs.
Steelcase found an innovative way to make 3D Knit available to its customers by giving it as one of their upholstery options. Although 3D Knit has features that may not work for you, it also has several qualities that make it an advantage.
Ultimately, whether this material works for you depends on your preference. But as with all Steelcase products, you can be sure that you'll have a high-end product if you decide to make it one of your home office investments.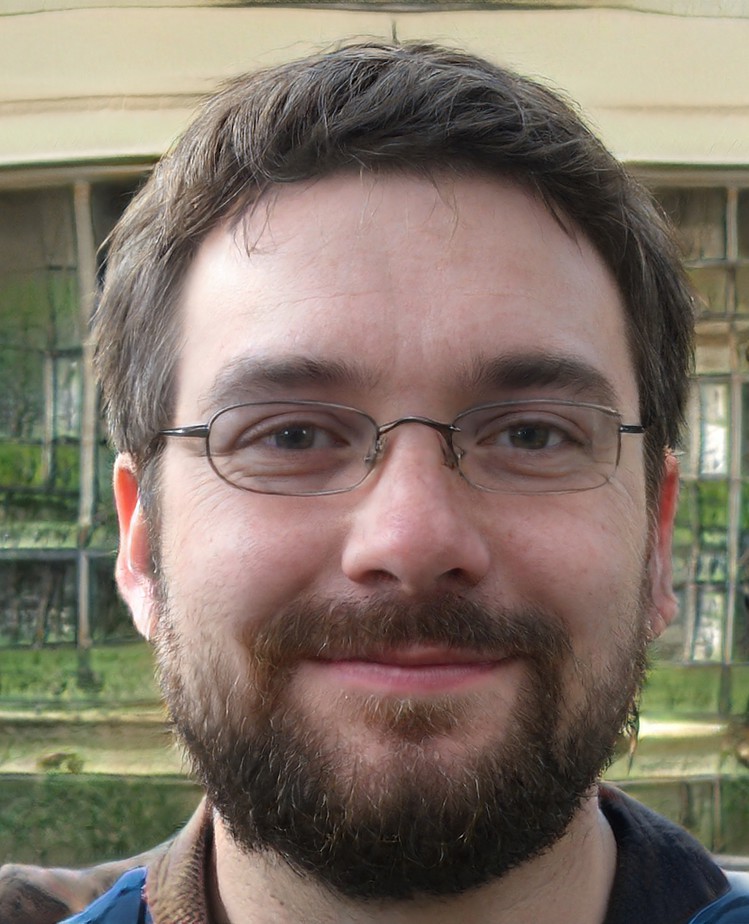 My name is Vance, and I am the owner of To Ergonomics. Our mission is to improve your workflow by helping you create a supportive and welcoming environment. We hope that you'll find what you're looking for while you're here.