If you're spending nearly eight to nine hours working at your desk every single day, buying yourself an office chair is no longer a simple or trivial shopping decision. On the contrary, investing in that perfect chair can transform the way you work.
Office chairs aren't just like any other kind of chair. You're spending more than half your day being seated at work, so the chair you choose to spend that much time on matters immensely.
But do we really need to splurge to buy a good office chair?
From helping you maintain the right posture to improving your focus and productivity, office chairs offer a host of benefits. And to get these benefits, you may have to loosen your purse strings a little.
If you want a chair that's made of high-quality materials, is comfortable, and is designed to last, you will need to invest some money in it.
So, if you're wondering whether you need an expensive office chair, you probably do.
But that doesn't mean you just buy any expensive chair. You also need to make sure you're getting your money's worth.
Let's take a deep dive into why office chairs are expensive and whether they are really worth it.
Why Are Office Chairs So Expensive?
With work-from-home becoming the new normal, more people are looking to invest in office chairs.
Given that many of us may not even be aware of what features we should look for in a chair, you're never quite sure what price is reasonable and what's overpriced.
If you think a simple piece of furniture like a chair wouldn't cost a thing, you'd be very wrong. Office chairs are expensive, but for all the right reasons.
Higher the Quality Of Materials Used, Higher the Cost
When building an office chair, a number of elements are taken into consideration. These include fabrics, dyes, weave complexities, skeletal construction, and the performance of the chair.
For example, high-end chairs flaunt commercial grade fabrics that ace the double rub test, which measures the durability and abrasion resistance of a fabric.
Cheaper office chairs have a double rub count of only 25,000 to 50,000 until the fabric wears off, whereas more expensive office chairs have a 100,000 to 250,000 double rub count.
High-end chairs are also made with precision. So, you can expect there to be no wobbly or uneven parts.
The caster wheels will run smoothly, and the chair will have an overall high-quality finishing that ensures that all the different parts of the chair fit together perfectly.
Highly Customizable
Nothing like having an office chair tailored to suit your every whim and fancy, isn't it?
From picking the kind of upholstery you like to asking for specific modifications to adjustable features, high-end chairs are expensive because they are customizable.
You get to take a call on what kind of frame you'd like, what kind of padding would make you feel comfortable, and what color and finishing you want your chair to have.
The price will be higher, but you'll get yourself an office chair that is unique and completely yours.
Durability/Higher Warranty
The Truth About Office Chair Warranties
Expensive office chairs are made using cost-effective materials like wood, A-grade plastic, steel, or aluminum.
By using higher quality components and materials, the companies ensure that your chair is sturdy, will not require constant repairs, and will last for a minimum of 10 to 15 years.
High-end chairs are built to last. They're meant to be maintained, repaired, and be used for at least 10 to 20 years.
This is also why expensive chairs come with an extended warranty. Some chairs even come with a lifetime warranty that covers any repairs or replacement for fabrics or mechanisms.
Adjustable Features
Unlike cheaper office chairs, more expensive models are made to fit your style and comfort levels.
High-end office chairs come with built-in features to offer greater adjustability. You can choose to pull the seat lower or higher depending on what you prefer.
Apart from the standard features like adjustable height, chair tilt, and adjustable arm height, high-end chairs also offer other features such as adjustable lumbar support and seat depth. Plus, the standard features in the more expensive chairs also tend to have smoother adjustments.
However, the more adjustment features a chair has, the more expensive it's going to be.
Ergonomic Comfort
Being seated for 7 or 8 hours at a stretch is no joke. If you're using the wrong chair, you could have the worst day at work, both physically and mentally.
High-end office chairs are crafted with attention to detail, using the most comfortable and durable materials to provide you with a pleasant and effortless experience while working.
These chairs tend to have seat cushions made from commercial-grade foam that work like memory foam and do not compress easily. It allows you to be able to remain seated for extended periods without major discomfort.
They also come with a slew of adjustable features, different sizes and shapes, and high-quality fabric and are built to provide you with the optimum comfort.
Can Aid in Improving Overall Health?
Ergonomic office chairs might be more expensive, but using them will save you several trips to the orthopedician.
From keeping your back comfortably straight to helping maintain your neck and shoulder in an upright, yet neutral, position, ergonomic office chairs reduce the risk of back or neck pain.
If you're having trouble with lower-back pains, a stiff neck, or rigid arms, it's time to upgrade your chair.
Are High-End Office Chairs Worth It?
If you're in the market for a new chair, you may be tempted to go for a cheaper option. But, expensive office chairs are actually economical in the long run.
High-end chairs not only offer ergonomic benefits but also have a significant impact on your productivity. They're of high quality and are durable, which means you will be saving money in the long run as your chair won't have to undergo constant repairs.
Another advantage over cheaper chairs is that expensive chairs also come with a longer warranty, so you can rest assured that you can get at least 10 years of use out of it.
At the end of the day, you will have to take into consideration what features you are looking for in your office chair and how much you are willing to spend. But, overall, expensive office chairs are definitely worth the investment.
Do I Really Need An Expensive Office Chair?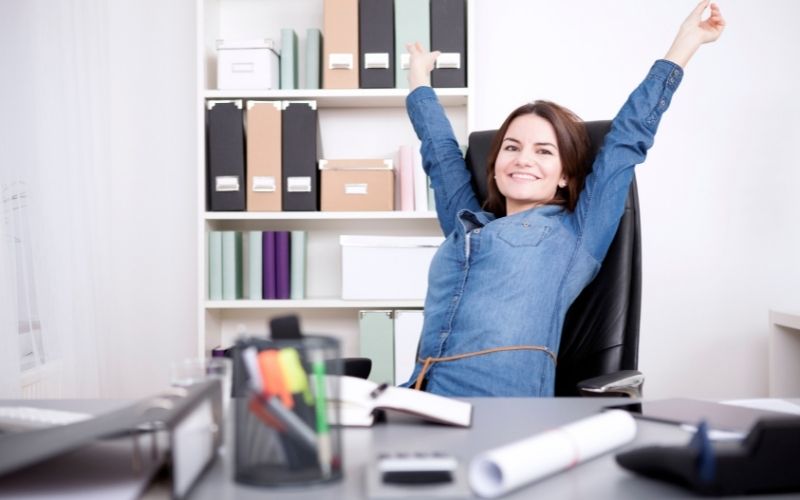 Besides offering the most obvious benefits, high-end office chairs also have a direct and positive impact on your productivity.
Using a regular dining chair might work temporarily, but you'll eventually start experiencing back or neck problems. This, in turn, will affect your work as well.
On the other hand, when you're seated comfortably, you're better able to focus and be more productive instead of having to constantly shift around.
Besides, high-end ergonomic office chairs last you a long time and spare you the trouble of buying newer chairs every year. Regardless of how much you use them, high-end chairs are designed to remain just as firm and comfortable as they were when you bought them.
So, if you've already started noticing a stiff neck or sore back at the end of a workday or find yourself slouching while at work, it may be time to consider a high-end chair.
To Sum It Up
Buying an inexpensive or cheap office chair might suit your needs for the moment, but, in the long run, repairing or replacing an office chair every few months will end up burning a larger hole in your pocket.
Investing your money in a good chair indirectly helps you invest in your overall health.
Expensive chairs are usually made from top-quality materials, designed impeccably, and undergo extensive scrutiny before they hit the market.
So, if you want an upgrade on your current chair with a bonus of health benefits, a more expensive chair may be well worth the investment.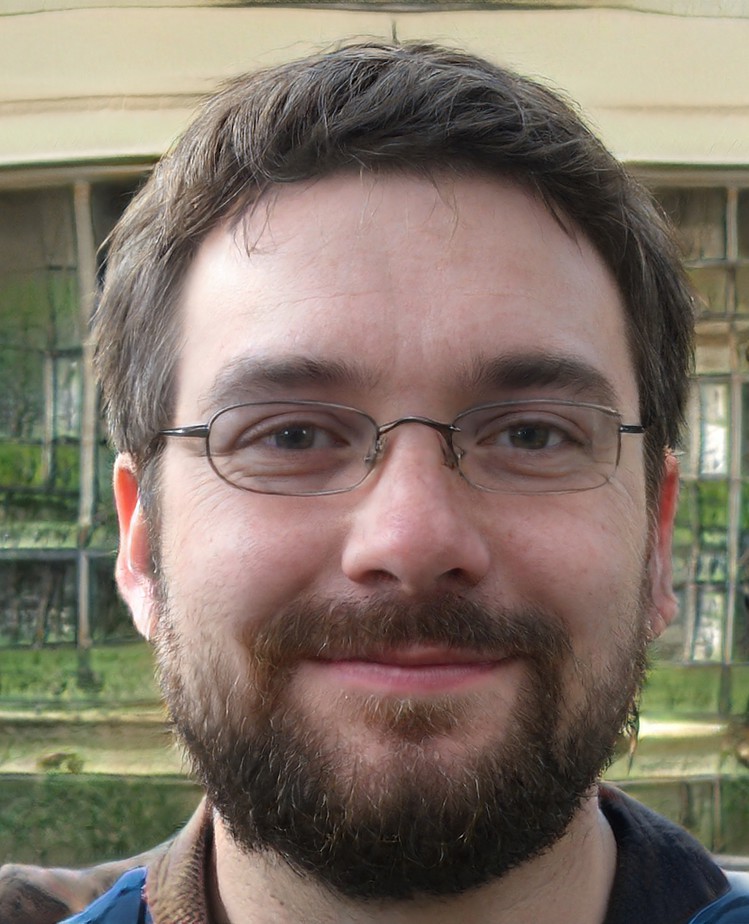 My name is Vance, and I am the owner of To Ergonomics. Our mission is to improve your workflow by helping you create a supportive and welcoming environment. We hope that you'll find what you're looking for while you're here.