Have you ever walked into a furniture store looking for an office chair? If it was your first time, I bet it wasn't as easy as simply picking out from their product display.
The first time I went shopping for an office chair, I was dumbfounded! There were so many terminologies, types, and designs, and I just couldn't get my mind around it.
But the easiest part was learning about the low back, mid-back, and high back office chairs. At the time, I had a general idea of what these chairs were based on the names.
What confused me was their function, or which was a better choice for me. Well, it depends on your size and how you work.
If you're curious about which chair might be right for you, let's take a closer look at these office chairs below!
What does low back mean?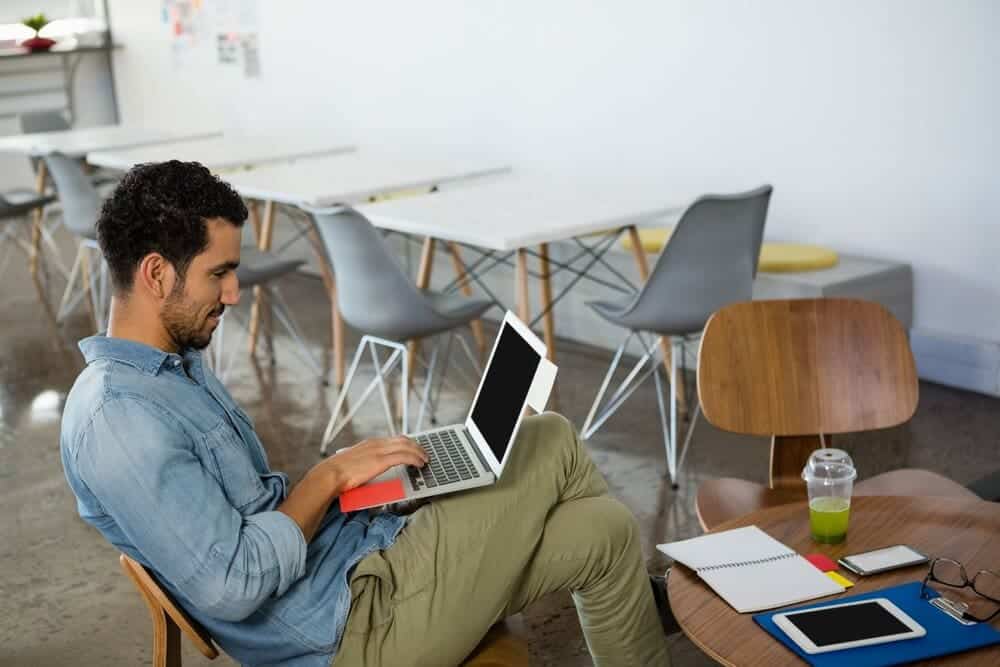 Let's start with the low back office chair. This chair is exactly what it sounds like: it supports your lower back up to the mid-back.
If you're the type to move around while working, or maybe you even lean forward, this is the better choice for you.
Furthermore, anyone on the petite side would find this kind of office chair more ideal, in comparison to big and tall chairs that might overwhelm you.
If you're looking for a low back chair, we recommend the Armen Living Daphne Office Chair.
The sleek, modern and unique design is sure to make your office look sophisticated!
But aside from the gorgeous design, it's also incredibly comfortable. On top of that, it's durable, and can support up to 250 lbs!
Sale
Related post: How Can I Make My Desk Higher?
What does mid-back chair mean?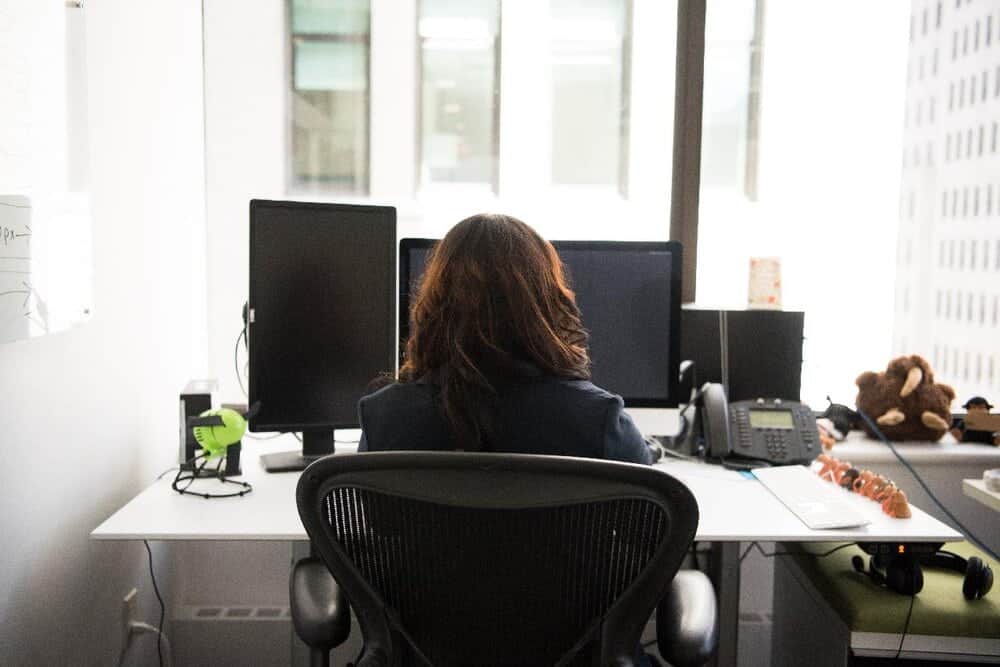 Next on the list is the mid-back chair. The back support for this kind of chair is larger and can go up to the shoulders of the user.
Sometimes, it can reach the neck, but it depends on the height of the individual. Because it can support the whole back, it's designed to reinforce the entirety of the spine.
Most midback chairs have a curved back to support the lumbar area and promote better posture.
If you're the type to slouch when sitting, I suggest that you get a midback chair that goes up to your shoulders.
When it comes to an affordable midback chair that comes with multiple adjustable features, you can't go wrong with the Flash Furniture Adjustable Ergonomic Chair.
Sale
It's an Amazon's Choice product that comes at such a low cost, I couldn't believe it myself. Normally, chairs that come with can be fine-tuned cost a few hundred bucks more!
So this mid-back ergonomic chair is a great find. Read more about this chair here.
What does high back mean?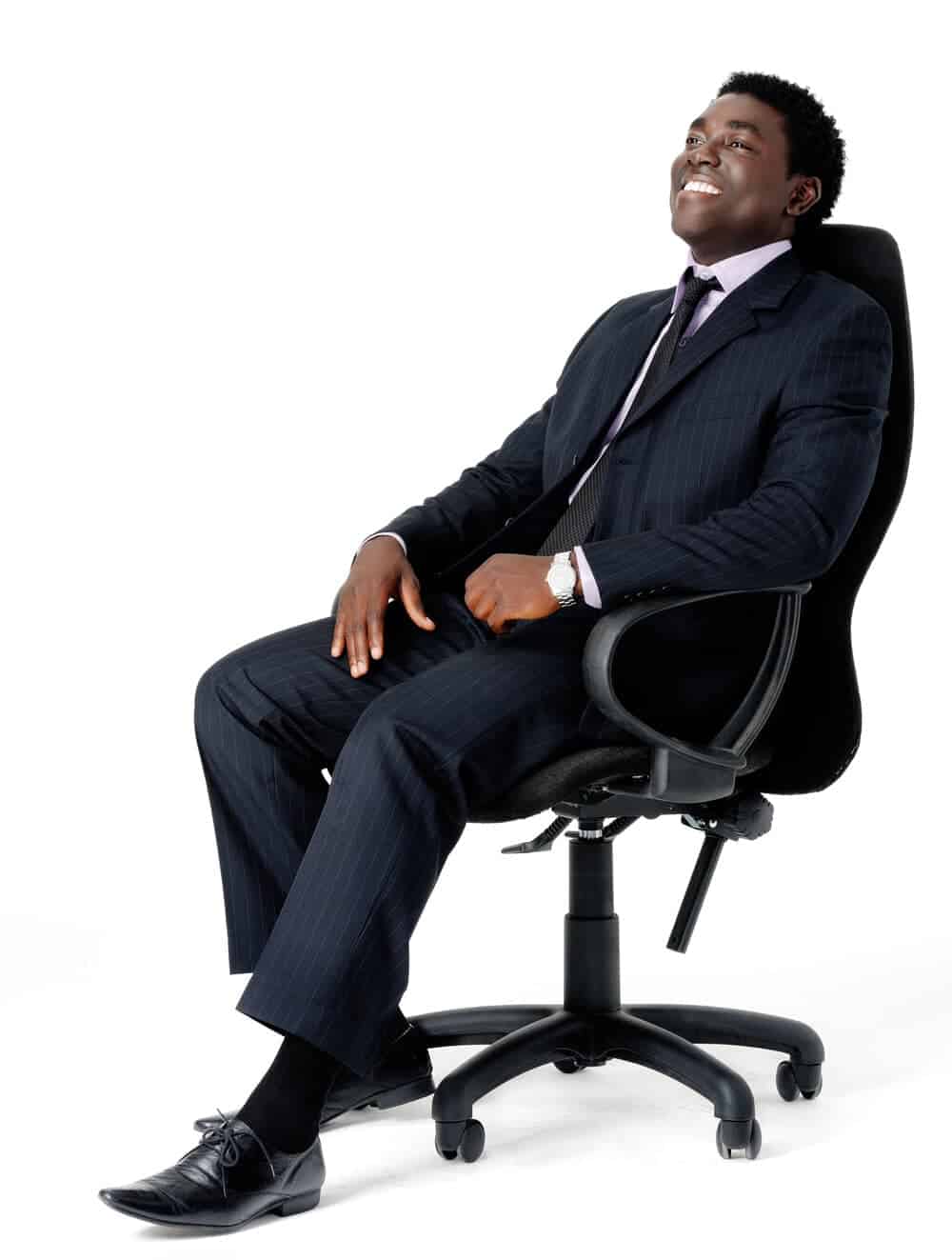 I'm sure you can see the trend with these office chairs. The high back essentially means that the backrest supports up to your neck or your head.
As long as the backrest is taller than mid-back chairs, you can be sure that it's a high back office chair.
The purpose of this type is to give more support to your entire back, shoulders, and neck.
If you're tall and find that mid-back chairs don't bolster you up well, then a high back chair is more your style.
Moreover, if you have upper back and neck pain, a higher backrest means you can lean back more and relax when you feel the tension in those areas.
Speaking of upper back pain, you can feel more comfortable and relieved with an office chair like the Aloria Series Office Chair.
It has so many adjustable parts and even a pivoting headrest. So when you need to lean back, you can count on this chair to give you full support!
What is the difference between a high back and mid-back chair?
Here's the confusing part, some mid-back chairs can go up to the neck. So doesn't that mean it's also a high back chair?
Well, not exactly because the midback chair is meant to support the lower to the middle back. You'll notice that it's designed to follow the arch or curve of the spine.
On the other hand, a high back chair's support is geared more towards the upper back, including the shoulders and neck.
Are office chairs bad for your back?
In general, if an office chair is designed to be fully ergonomic, it's meant to reduce strain and promote a healthy posture.
However, whether you're using a regular chair, or the best office chairs in the market, sitting for too long will put a lot of pressure on your back.
This can lead to back problems, aches, and it can even agitate spinal issues that you might already have.
Besides, even if you are using an office chair, if you are not aware of how to correctly use it, it's going to be unhealthy.
To avoid this from happening, users need to be aware of how to correctly use and sit in an office chair.
You can learn more about how to sit in your office chair properly in this article.
Which office chairs are best for your back?
In general, ergonomic office chairs that have adjustable lumbar support would be ideal.
You can pick either low back, mid-back, or high back chairs depending on your needs. But the lumbar support is necessary to provide that extra structure to reinforce the lumbar area.
And you might be wondering why the lumbar area? It's because it's the part of your back that is under the most pressure when sitting for long hours.
Here are a few recommendations for chairs with adjustable lumbar support:
However, people always want to know which office chair in the market is the best for back support?
Here's the real question you should be asking: "Do I know what is best for me?"
Do you know your body type? Do you have existing back pain? Anything along the lines of what you think the best office chair is for you.
Instead of wondering about the number 1 chair, ask yourself about what your body needs.
Conclusion
All in all, the difference between these 3 types of chairs is simple.
The low back chair supports the lower to the middle of the back. Mid-back chairs can reach up to the shoulders or neck, but it mainly supports the lower back.
The high back reaches up to the neck, but the support is mainly for the upper back, shoulders, and neck.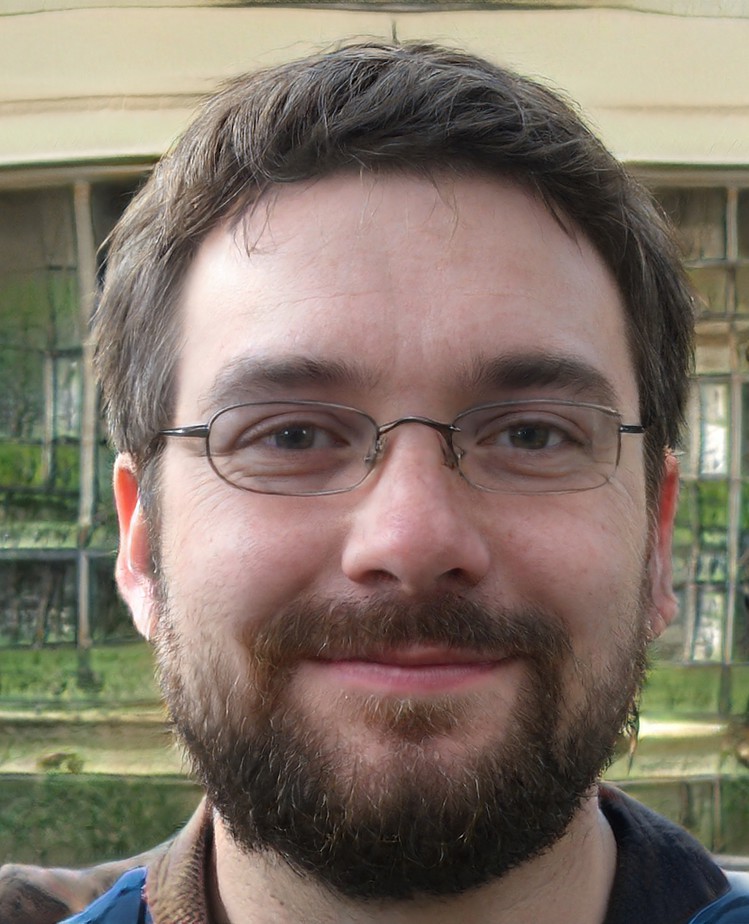 My name is Vance, and I am the owner of To Ergonomics. Our mission is to improve your workflow by helping you create a supportive and welcoming environment. We hope that you'll find what you're looking for while you're here.