Most people these days have office chairs because you can get them at such an affordable price!
But let's talk about upholstery. It's easy to pick out a chair because of the way it looks.
However, what's the difference between mesh and leather upholstery?
Is one better than the other?
Well, I hate to answer in such a brief manner, but it depends.
There are all kinds of factors to consider, such as personal tastes, environment, and working styles.
Various upholstery is used by manufacturers to meet these different needs. To learn more about mesh and leather office chairs, keep on reading!
What are mesh chairs?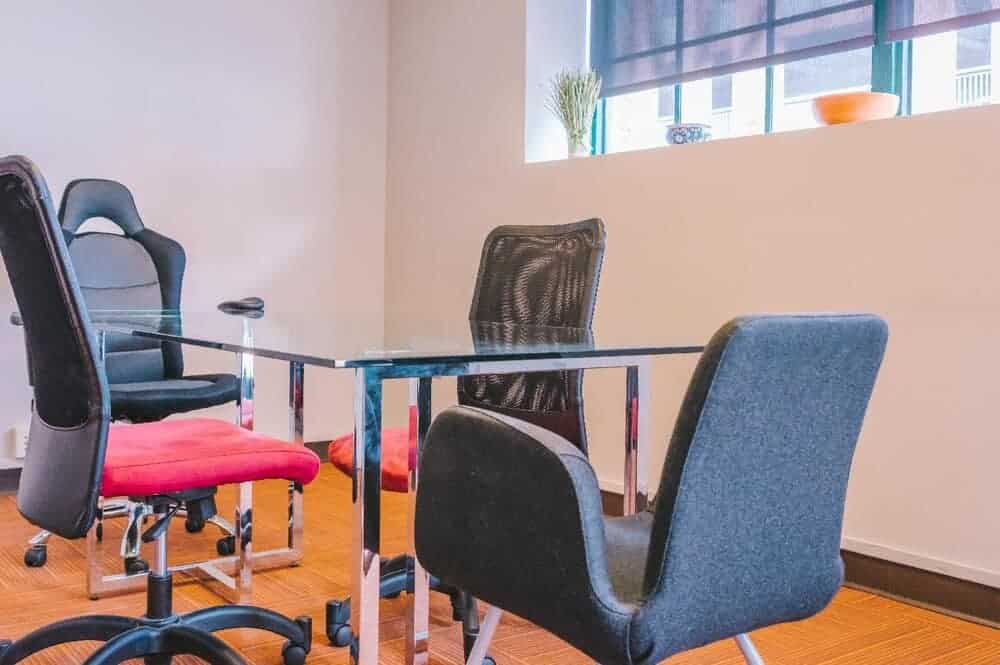 Let's start with mesh chairs. You'll know it when you see it because it looks like the upholstery is made out of a net.
These kinds of chairs aren't cushioned. Some mesh chairs do have padding but not for the whole chair.
For instance, the Smugdesk Ergonomic Office Chair with Headrest has cushioning for the seat and the lumbar area.
But the rest of the back support and the headrest is just mesh.
On the other hand, this ergonomic office chair by XISHE is completely upholstered with mesh.
Mesh is also an affordable material, so you can expect that most budget-friendly office chairs to be upholstered with mesh.
You also don't need to worry about how to clean this type of fabric because it's so easy!
Learn how to clean up mesh chairs here.
DON'T Buy A Mesh Chair Until You WATCH THIS!
Are mesh chairs comfortable? (for sitting long hours)
When it comes to mesh office chairs, the support relies only on suspension, which means that the frame has to be very sturdy.
The same goes for the mesh material, it has to be taut and able to retain this tautness even after long term use.
Moreover, you can expect fantastic airflow for mesh chairs. It keeps you cool even on hot days because mesh is a breathable material!
Think about it, when you're sitting for long continuous hours, the heat of your body tends to get trapped between you and the chair. This can make you feel hot, sweaty, and uncomfortable.
If this is a problem for you, then mesh chairs are the solution!
But you might be asking yourself, without any soft cushioning, how can it be comfortable?
Imagine this, you're in a hammock or a lawn chair, how does it feel?
I don't know about you, but I doze off every time! It's because the support you get from the suspension is different from padding.
When you sit on a cushioned sofa, the padding recedes to make room for you. Oppositely, mesh chairs tend to hug you as you sit.
This means that every part of your body that is in contact with the mesh chair is supported.
Nonetheless, comfortability truly depends on the person using it. However, if you are expecting a plush and pillowy feeling, this isn't the chair for you.
Although, if you want a nice and soft seat or backrest, you can simply add cushioning to a mesh chair.
This can give you extra comfort and support when you need it. And on hot days, you can simply remove the cushioning if you're feeling warm.
What are leather chairs?
Some chairs are upholstered with leather. This is a popular choice because of how nice and sleek it looks.
Most executive chairs are leather, but others are finished with fabric.
In terms of comfort, the leather doesn't have much effect on support. What you ought to be focusing on is whether the cushioning is made out of top quality materials.
The best material for cushioning is memory foam. If it's made out of something else, make sure that the padding doesn't deflate after long term usage.
Now that we've settled the cushioning, what should you look for in the leather upholstery?
These days, only a few manufacturers use real leather. While real leather lasts longer, it isn't sought after because most people care about being cruelty-free.
Because of this trend, most brands use synthetic leather. There are all kinds of faux leather fabrics out there.
To make sure that you choose the most durable kind, here are some of our tips:
The faux leather should be lined with cotton so it cracking, overstretching, peeling, and stretching can be prevented.
Pick something thick. If the synthetic leather is thin, it's going to be prone to damage.
Most synthetic leather chairs can be easily cleaned up by simply wiping them.
Here's another tip, you can use office chair covers to protect your leather chair from damage or stains.
But if you have cats, don't get a leather chair!
What is PU Leather? An Artificial Leather Alternative.
Are mesh chairs better than leather?
All in all, both chairs are comfortable and can give you the support that you need. But again, it depends entirely on what you need!
Personally, I prefer the mesh chair because I find the tension of the mesh suspension more supportive.
Besides, I also have separate cushioning for my back and seat that I use from time to time. However, most of the time, the mesh chair on its own is perfect for me.
Here's my final take on it:
For support and breathability, mesh chairs are better.
For a cushioning, as well as a fashionable aesthetic, the leather chair takes the cake.
Don't forget, even if you get a mesh chair and an office chair, if the materials aren't of great quality, you can't expect them to last you a long time.
So make sure to inspect the quality of the upholstery, frame, and the cushioning, too!
To further help you come to your conclusion, check out the comparison table below!
Pros and cons of each chair
Pros
Cons
Mesh Chairs

Affordable
Easy to clean
Breathable

Leather Chairs

Chic and stylish
Cushioned
Wipe to clean

Not breathable
Prone to scratches and tears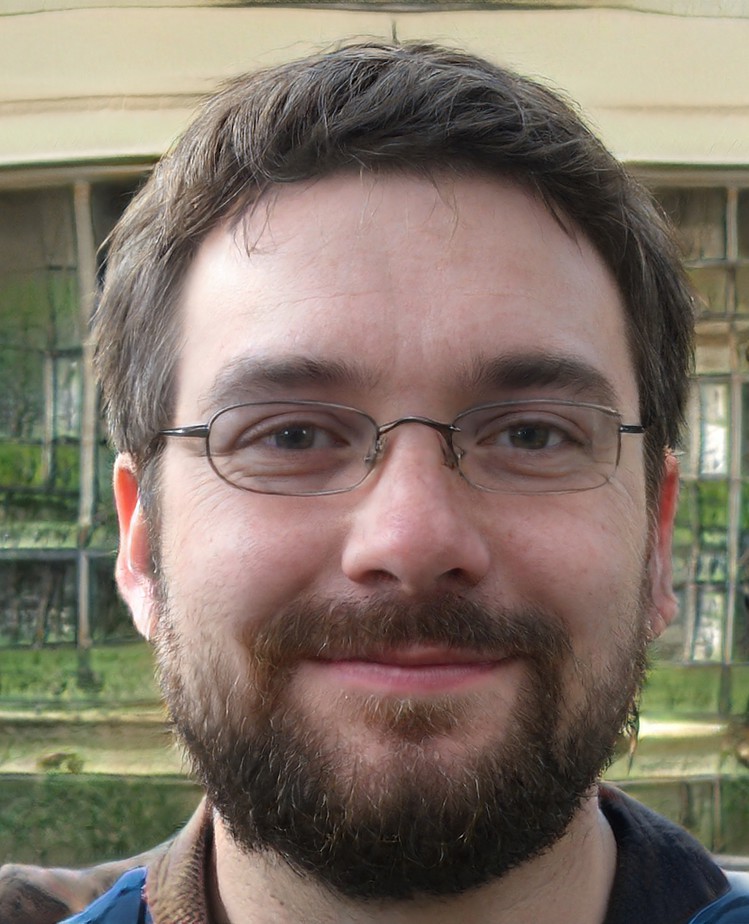 My name is Vance, and I am the owner of To Ergonomics. Our mission is to improve your workflow by helping you create a supportive and welcoming environment. We hope that you'll find what you're looking for while you're here.