Having an ergonomic controller can make all the difference to your gaming experience. The more comfortable and congenial the mechanics of the controller is in your hands, the better you can focus on your game and the more fun and immersive your experience would be.
One of the best controllers popular with gamers is the PlayStation4 or PS4 controller. If you are someone who is as concerned about their comfort as you are about your entertainment, you must be wondering whether PS4 controllers are ergonomic or not. Fortunately, there are various PS4 controllers available today, and most of them are designed to ensure optimum comfort.
Interested to know whether a PS4 controller efficiently provides all the benefits of an ergonomic and efficient controller? This guide has all the answers to your concerns.
Is The PS4 Controller Ergonomic?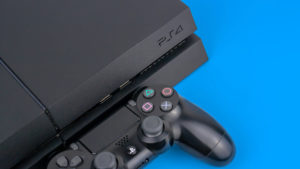 Yes, PS4 controllers are ergonomic and comfortable to use for prolonged gaming. However, the ergonomics of these controllers also depend on which model you are using. There are plenty of PS4 controllers available in the market, some more ergonomic than others.
However, apart from Sony's very own DualShock 4, the only other officially licensed PS4 controllers are Nacon Revolution Pro Controller, Razer Raiju Pro Gaming Controller, Nacon Wired Compact Controllers, and HORI Wired Mini gamepads.
Nacon Wired Compact Controllers and HORI Wired Mini gamepads
Both the HORI Wired Mini gamepads and Nacon Wired Compact Controllers are mini controllers, primarily intended to be used by young gamers. But they can also be used by adults with small hands.
The HORI gamepads are easy to hold. But they are 40% smaller than DualShock4, so they do not offer a very comfortable grip. The small size and design give them an almost-retro look like the old NES controllers.
The Nacon Wired Compact Controllers offer a very comfortable design that allows gamers to use them for extended periods. They have a soft-touch surface for optimum grip and are equipped with various features, like vibration motors and a touchpad, similar to the regular gamepads.
Nacon Revolution Pro Controller
Sale
Designed with a focus on eSports, the Nacon Revolution Pro controller has been carefully designed to ensure optimum comfort. It has a comfortable shape with a sufficiently large surface area. The buttons are all well spaced apart so your fingers can easily reach them.
It is slightly larger than the DualShock and incredibly customizable. You can customize the joysticks' shape and size to your liking and even add more weight to the controller if you want a hefty grip.
Razer Raiju Pro Gaming Controller
Featuring a chunkier look, the Razer Raiju Pro Gaming controller is designed to offer a comfortable grip for long hours. The buttons are well placed to ensure that gamers can reach them intuitively.
This is a highly customizable controller that is perfect for seasoned gamers who know exactly what they want. You can use interchangeable thumbsticks, customize the sensitivity, as well as use the remapping function. The gamepad also provides four additional triggers and bumpers that are fully customizable, thus reducing the risk of the dreaded "claw" grip.
Sony DualShock 4
DualShock 4 Wireless Controller for PlayStation 4 - Glacier White
The feel, shape, and sensitivity of the dual analog sticks and trigger buttons have been improved to provide a...
The dualshock 4 wireless controller features a built-in speaker and stereo headset jack, putting several new audio...
The dualshock 4 wireless controller can be easily recharged by plugging it into your PlayStation 4 system, even...
The official PS4 controller by Sony, DualShock 4, has been a major improvement from its predecessors. It is sleek, lightweight, and designed to provide ergonomic support to avid gamers. It has comfortable triggers and buttons placed well within reach so gamers don't have to over-extend their fingers.
The DualShock 4 also has aligned analog sticks that are very responsive, allowing precise movement. The micro-textured grip also makes it easier to hold the controller without any discomfort.
If you're not too keen on having additional bells and whistles on your controller, the DualShock 4 would be an easy choice. It has a sleek and comfortable design and performs really well. However, for gamers looking for customization and willing to invest more, the Nacon Revolution Pro controller is worth looking into.
Why Is Ergonomics Important For Gamers?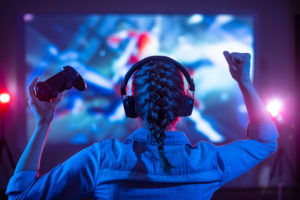 If you are an avid gamer, it's important to look into how many hours you spend gaming, your gaming setup, and the accessories you use. Prolonged hours of gaming can do more bad than good if you do not have the right gear.
For example, gaming chairs are designed to conform to your body when you sit on them for hours at a stretch. Such chairs help reduce fatigue, maintain proper posture, and mitigate your risk of developing carpal tunnel syndrome. Acute wrist pain is also common in avid gamers along with physical stress to wrists and forearms.
Ergonomics plays a major role in ensuring comfort while you have fun.
Is The PS4 Controller Comfortable?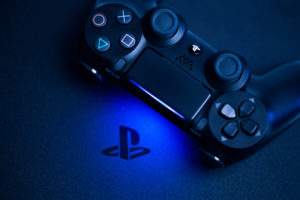 Yes, the latest official PS4 controller — DualShock 4 — is considered one of the most comfortable gaming controllers available today.
Compared to earlier releases by PlayStation and their controllers for the previous series, PS4 controllers have seen significant improvement in their design, making them incredibly comfortable and hassle-free to use.
The DualShock 4 is not only slightly larger than its predecessor, but it also has a sleeker look and offers a host of features that ensure optimum comfort when gaming. It has a textured grip, adequately large surface area, well-placed buttons for easy control, and highly responsive aligned analog sticks.
However, the same can't be said for all PS4 controllers. If you're buying a different brand's PS4 controller, make sure you do your research on its various features.
Does The PS4 Controller Break Easily?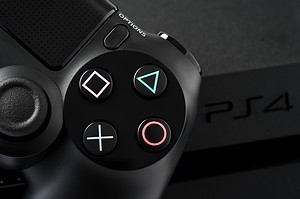 Whether your PS4 controller will break easily or not will primarily depend on how carefully or poorly you use and maintain it.
Most PS4 controllers, especially Dualshock, are designed to be of high-quality and durable so that they do not break easily. They are built with premium materials, and even with regular use, would not wear out.
The average lifespan of a PS4 controller is 5 years, which can be extended to 7-8 years if it is maintained very well. Typically, after the 5-year mark, many users see the battery life of their PS4 controllers declining.
But if you've been using our PS4 controller for a very long time, using it roughly, haven't cleaned it properly, or have allowed dirt to accumulate in/on your controller, it will significantly shorten the shelf-life of your controller.
Can The PS4 Controller Work On A PC?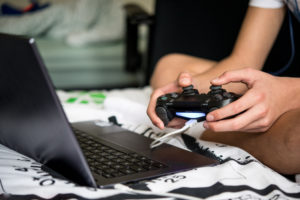 Yes, a PS4 controller can be connected to a PC via Bluetooth or through a USB cable. If your computer supports a wireless connection and has a Bluetooth option, you can easily connect your PS4 controller using it. But a micro-USB cable can also compensate for the lack of a Bluetooth connection.
Conclusion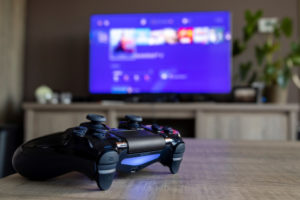 Injuries to joints and the back because of avid gaming are not uncommon. This risk is exacerbated if you have existing back or joint problems. Having an uncomfortable gaming setup can do a lot of harm and jeopardize the normal locomotion of your hands.
An ergonomic gaming controller like the PS4 is an important gaming accessory that should be overlooked. Apart from the right controller, we also suggest looking into ergonomic chairs that will allow you to sit for long hours without putting your health at risk.
Nothing should stop you from having an enjoyable gaming experience, least of all a poorly built gaming controller. And if you find yourself getting confused with all the options in the market, a PS4 would be your best bet!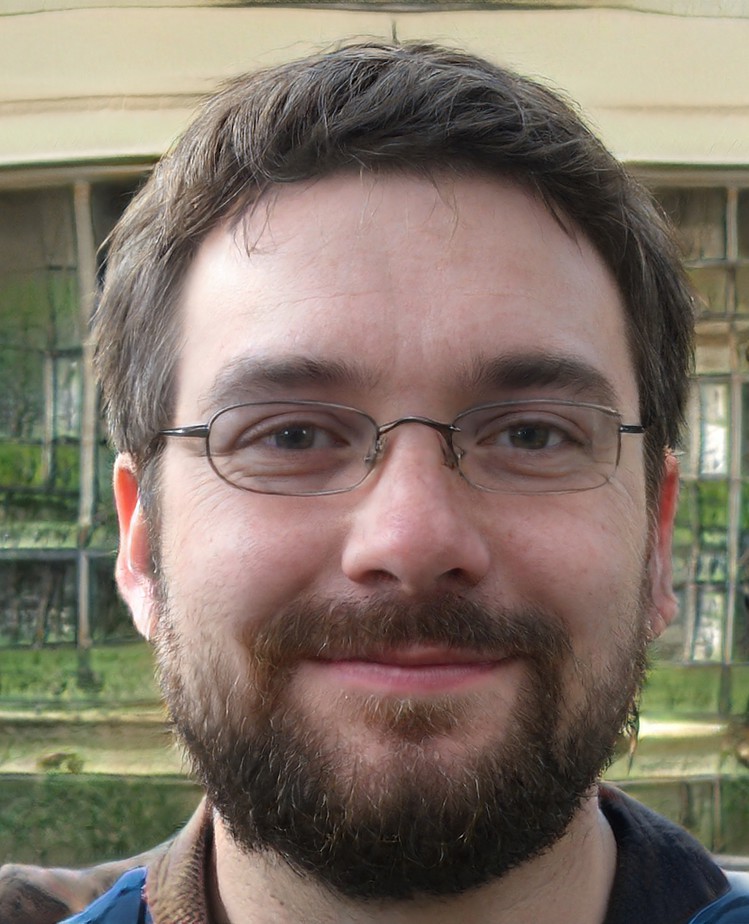 My name is Vance, and I am the owner of To Ergonomics. Our mission is to improve your workflow by helping you create a supportive and welcoming environment. We hope that you'll find what you're looking for while you're here.