Using an exercise ball is a great way to burn fat in various areas of your body, as well as an effective way to build muscles in your arms and shoulders.
Having an exercise ball is a common addition to every workout collection and can go a long way in helping you take care of excess calories without being forced to use extremely expensive or large gym equipment.
Unfortunately, finding the right size and weight of an exercise ball might take too much time, or could end up costing more than you care to spend for your fat-burning workout.
Additionally, you might find yourself on vacation and still wanting to get in a good workout, but not having any of your normal workout equipment with you.
In this case, you might find yourself asking "What can I use instead of an exercise ball?" and this article will cover a wide range of options.
While you may not be able to do some moves which are ball-specific such as roll-ins and roll-outs, you will be able to do slams, tosses, twists, and much more with these alternatives.
Additionally, there are alternatives that may work better for individuals with injuries, or those recovering from muscle strain. A few of the included alternatives would be suitable for physical therapy exercises, or low-impact workouts for those needing a bit gentler exercise for the day.
Small Ball Alternatives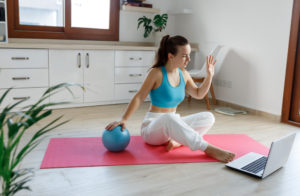 Small exercise balls are weighted to different pounds and can have a bit of a bounce to them, though they are usually heavy enough that they will not bounce much more than an inch or two.
They are most often used for lifting, tossing, and slamming exercises and can be used to target specific areas of your upper body, including your shoulders and arms.
However, they can also be extremely expensive and hard to find in the sizes you may be wanting for your next workout. Especially if you are searching for a durable canvas ball or one that includes a certain style and size of weighted pellets inside.
In the event that you find yourself needing a small weighted exercise ball, there are a number of much more common alternatives you can use instead.
Kettlebell
This is a commonly found and affordable piece of exercise equipment that can be used as a suitable alternative to medicine balls and other small-weighted exercise balls.
While you won't be able to use a kettlebell for any rolling type exercises, they are great for tosses and twisting lunges to focus on your core muscles.
You can also use them for a variety of overhead stretches and presses to give your shoulders and arm muscles a solid workout.
Dumbbell
Another extremely common piece of exercise equipment. Dumbbells can be found in a huge range of weights and sizes to suit your personal needs.
Using a dumbbell in place of a medicine ball or other small weighted exercise balls will work great for a variety of exercises that need any type of weighted resistance including squats and presses, Russian twists, V-ups, and other non-rolling type workouts.
Sandbag
Commonly found at home improvement stores, outdoor supply stores, hardware stores, and even some fitness equipment stores, common sandbags are a great and extremely budget-friendly way to substitute a non-bouncing exercise ball.
Sandbags are perfect for tosses and slams, as well as a general resistance or weight for twists and squats. Since they don't roll or bounce, however, they are not suitable for returns or ricochet exercises.
Large Ball Alternatives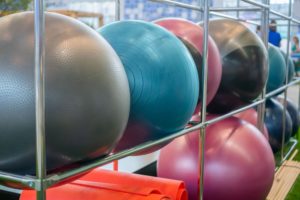 Large exercise balls are normally used for balance exercises. They can also have a great soothing effect for pregnant women, as well as individuals with some lower back injuries or pain.
You will usually sit on the ball and do your exercises while also balancing your body, but there may be some exercises that require you to bend over and lean on the ball as well.
However, some individuals simply don't have room for a large balance ball, or perhaps may have a fear of the inflatable ball bursting during a workout.
They may also have trouble maintaining the inflation and don't have the time or room for an additional air pump to keep the ball inflated.
If you happen to be in the same situation, there are a variety of non-inflatable alternatives you can consider to get the same balancing effect or to simply help adjust your core body weight and help tone a few core muscles along the way.
Kneeling Chair
Often overlooked as a potential exercise ball alternative, kneeling chairs can be a great option to consider.
The rocking kneeling chairs are great for giving your core muscles a solid workout as the chair will balance your weight effectively, while the rocking motion helps tone and refine certain core muscle groups.
Additionally, kneeling chairs can be very affordable, won't take up as much room as an exercise ball, and will not carry the same risk of bursting under pressure.
Beanbag
If you are looking for a low-to-the-ground option that you can sit on and balance, a beanbag is a suitable choice. Depending on the style of beanbag you choose, you may need to add extra filling to make it larger or more firm.
When used as a replacement for a large exercise ball, a beanbag can be used for step ups, step downs, sit-and-twists, and a few other low impact exercises.
Other Workout Alternatives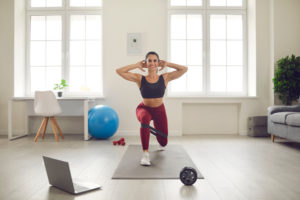 There are a few other common exercise tools and equipment that can double as a stand-in for a medicine ball or exercise ball.
You may already have these tools in your house, or have easier access to them. Additionally, they can be extremely affordable and may even work better for you than an actual ball, especially if an injury is preventing proper grasping or reaching action in your hands and arms.
While some of these options may take a bit of creativity to get a proper workout, they can be used in a pinch if you find yourself in need of some good calorie burning exertion without having the right exercise ball on hand.
Weight Plate
While a weight plate will not be useful as a ball, meaning you won't be able to do any rolling exercises with it, you can do a full range of rotations, around the worlds, Russian squats, or presses.
One of the biggest benefits to a weight plate over a weighted exercise ball is that you can grasp it much easier in your hands, as well as add straps to it to make it more handleable. This is perfect as a physical therapy tool for those that may be recovering from injuries.
Stability Ball
While this is a ball, it is not weighted so will not be suitable for any exercises that require weight resistance. However, a stability ball can be a great option for those that need lower intensity exercises.
You can use this ball for gentle tosses, low intensity slams, or as a way to improve range of motion without the stress from extra weight.
Since a stability ball does have a good bit of bounce to it, you should ensure it only gets tossed or slammed with low force, otherwise it can bounce back up and cause an injury.
Resistance Band
A resistance band is an extremely common tool that can be a perfect alternative for small weighted balls or other exercises that need weight resistance. However, you may need to use some creativity with a resistance band since it does not have the shape of a ball.
It won't be suitable for rolling exercises, step ups or step downs, slams or tosses. It does make a great tool to use for standing wood chops and other standing twist exercises that require some form of weight resistance.
Conclusion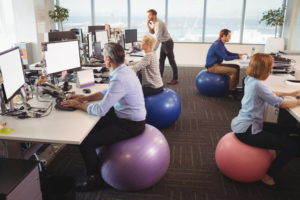 While you may not have an actual exercise ball in your workout room, you can substitute a wide range of alternatives to ensure you still get the workout you prefer.
Sandbags are an extremely common option for replacing a weighted medicine ball, and pillows or beanbags can be used for a variety of balance exercises in place of a large inflated ball.
Purchasing the proper exercise ball may be difficult depending on the size and weight of the ball you need, so being able to find more affordable alternatives is a great way to know if the workout is one you will enjoy continuing with.
It's a good way to get a feel for the workout and know if you want to make the investment in a proper exercise ball later on.
While you will be limited in the exercises you can do in some cases, you will almost always be able to do squats, twists, lifts and sometimes even slams with these alternative options.
When it comes to balancing balls, weight plates, certain kneeling chairs, and other common household items can be used instead to give you the same general feel without straining your budget.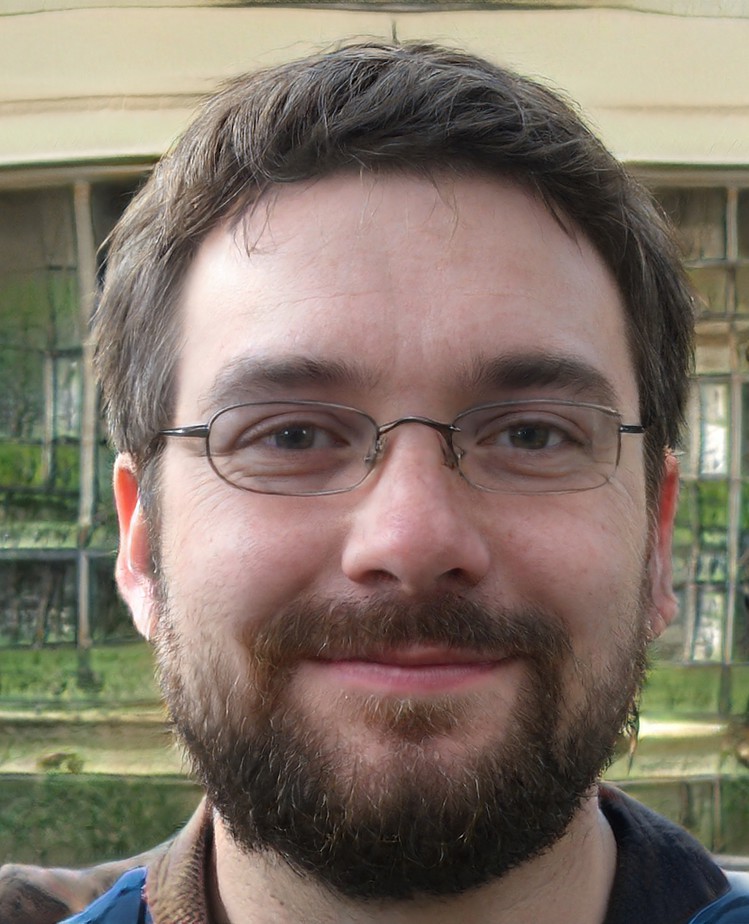 My name is Vance, and I am the owner of To Ergonomics. Our mission is to improve your workflow by helping you create a supportive and welcoming environment. We hope that you'll find what you're looking for while you're here.