Whether you're a 9 to 5 office worker or a committed gamer, an ergonomic office chair will keep you comfortable after hours of sitting.
Ergonomic office chairs will prevent aches and pains due to contact stress, allowing you to achieve maximum productivity.
Secretlab specializes in designing ergonomic gaming chairs and office chairs. These come with a wide range of adjustable features that suit your physical characteristics and lifestyle.
Secretlab chairs are ergonomic and will help you achieve the correct sitting posture to relieve strain.
In the end, ergonomic chairs are critical to a well-designed workspace or gaming setup to help you stay alert and focused.
In this article, learn what features make Secretlab chairs ergonomic.
We'll also give you a sneak peek of the most ergonomic chairs by Secretlab.
Are Gaming Chairs Ergonomic?
When thinking about ergonomic chairs, most people will picture an office chair. However, gaming chairs provide next-level ergonomic features for longer sessions in front of a computer.
Secretlab is known for its gaming chairs, but the question is, are these Secretlab gaming chairs ergonomic?
Gaming chairs have more adjustable features, great lumbar support, higher backrests, and better value for money than standard office chairs.
On the other hand, cheaper office chairs, or at least the ones priced similarly to gaming chairs, fall short when it comes to adjustable ergonomic features.
If you're after the professional aesthetics of an office chair, Secretlab also offers an ergonomic office chair, the NeueChair.
Secret Lab Chair Ergonomic Features
Secretlab Chair Features Usage
Setting up a comfortable workstation is critical if you want to sit long hours in front of your desk without complications.
The key to achieving this is a supportive ergonomic chair with a wide range of ergonomic features that adapt to your physical needs, limitations, sitting habits, and lifestyle.
Just to give you an idea, these are some of the adjustable features included in Secretlab gaming chairs and ergonomic chairs:
Multi-tilt mechanism for the backrest recline
Height adjustment
Seat slide adjustment (seat slide)
Armrest adjustment
ControlShift adjustment
Lumbar adjustment
With these adjustable features, Secretlab chairs boast an ergonomic product design.
1. Helps With Posture
How To Sit in a Gaming Chair: Healthy Neutral Positions
Prolonged sitting with poor posture can lead to musculoskeletal injuries, which affect the muscles, spinal discs, tendons, cartilage, and nerves.
Some of the most common posture-related injuries are tendonitis, carpal tunnel syndrome, lower back pain, and neck and shoulder injuries.
The key to achieving the correct position is to have extensive adjustments to adapt to your sitting preferences. Secretlab chairs are designed to prevent slouching and achieve a better sitting posture.
Secretlab chairs offer height, seat depth, and ControlShift adjustments which are the foundations of promoting good posture.
2. Provides Neck and Lumbar Support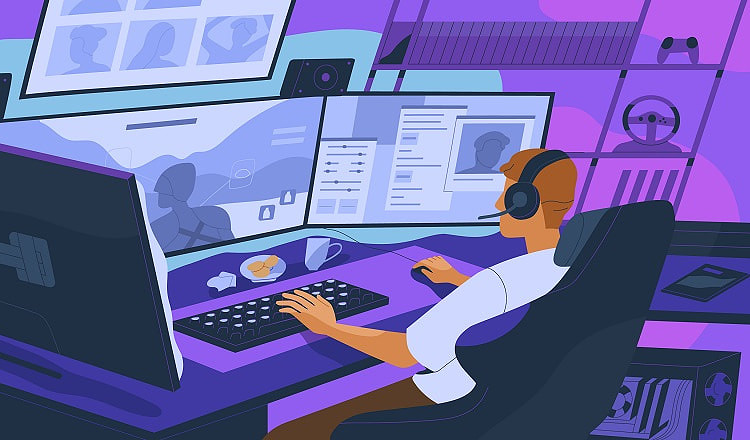 Aside from encouraging the correct posture, the addition of lumbar support, magnetic pillows or headrests, and armrest adjustment help avoid added pressure and tension.
Lumbar support and headrests are essential to preventing discomfort that leads to the most common work-related injuries, such as back pain and neck pain.
Meanwhile, armrests support the forearms and reduce the pressure on the lower back. They also prevent injuries caused by prolonged typing, such as carpal tunnel syndrome.
You'll be happy to know that Secretlab chairs come with headrests, lumbar support, and fully padded adjustable armrests.
3. Encourages Regular Breaks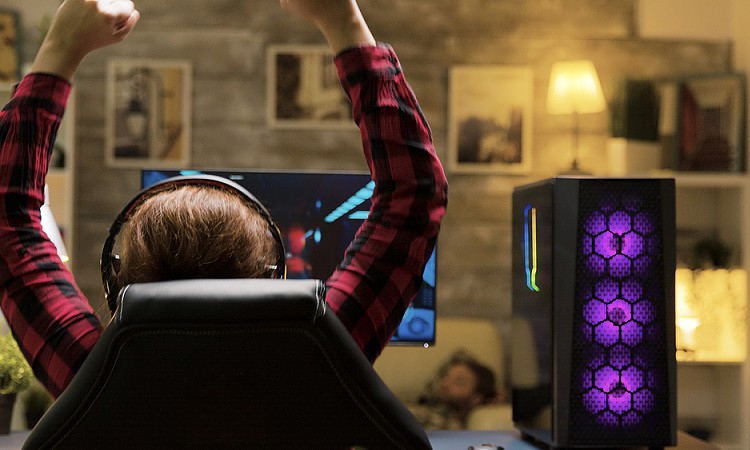 Ergonomics isn't just about posture and support, it should also encourage healthy habits, like taking regular breaks.
When people maintain a position for too long or repeat motions, the same muscles, vertebral discs, tendons, cartilage, and nerves absorb an unnatural amount of pressure. This leads to repetitive strain injuries that damage the involved body parts.
Ergonomics specialists also say that taking regular breaks every 70 to 90 minutes will boost your focus and productivity.
With this, a good ergonomic chair encourages routine rests and breaks. Secretlab gaming chairs offer a full-length backrest that reclines at nearly 180 degrees.
The Secretlab Titan has an advanced multi-tilt mechanism and a seat tilt angle lock so that you can stretch your back or take power naps as long as you want.
Ergonomic Secretlab Chairs
Not all ergonomic chairs are made equal, even if the same company makes them. To help you out, we'll share with you our top picks of the most ergonomic Secretlab chairs:
1/ Secretlab NeueChair: Most Ergonomic Secretlab Office Chair
NeueChair Usage - Feature Walkthrough
If you're looking for the ultimate professional office chair, the Secretlab NeueChair is designed to be ergonomic, comfortable, and intuitive for long hours of use.
With fully adjustable seat height, seat depth, armrest height, recline, and lumbar support, the NeueChair is the ideal office chair for encouraging the right sitting position and posture.
Whether you're a heavy gamer or you need to type up long documents at work, the NeueChair will help keep your neck, back, and shoulders relaxed.
Pros
Robust and great craftsmanship
Wide range of adjustable features
Supportive and comfortable to use
Cons
Pricier than most office chairs
2/ Secretlab Titan Evo 2022: Most Ergonomic Secretlab Gaming Chair
Secretlab TITAN Evo Product Usage Guide
While this might be up for debate, we chose the Secretlab Titan Evo 2022 as the best ergonomic gaming chair by Secretlab.
According to Secretlab the Titan Evo 2022 is the most technologically advanced gaming chair yet –– its research-based design offers pro-grade ergonomics for gamers and professionals.
It boasts the Secretlab cold-cure foam formula that's engineered for optimal weight distribution and support. The comfortable and breathable Softweave fabric is ideal for prolonged use.
Adjustable features include a generous 165-degree recline, a recline locking mechanism, class 4 hydraulics, a magnetic memory foam pillow, 4D armrests, and dynamic lumbar support.
To provide a truly well-fitted chair for all, the Secretlab Titan Evo 2022 is available in three sizes.
Pros
Technologically-advanced ergonomic features
Most comfortable gaming chair
Comes in three sizes
Cons
Pricier than most gaming chairs
Conclusion
Secretlab chairs have ergonomic features that specifically target support for the back, neck, shoulders, lumbar region, and arms.
These features ensure that users achieve the correct posture and maintain healthy sitting habits.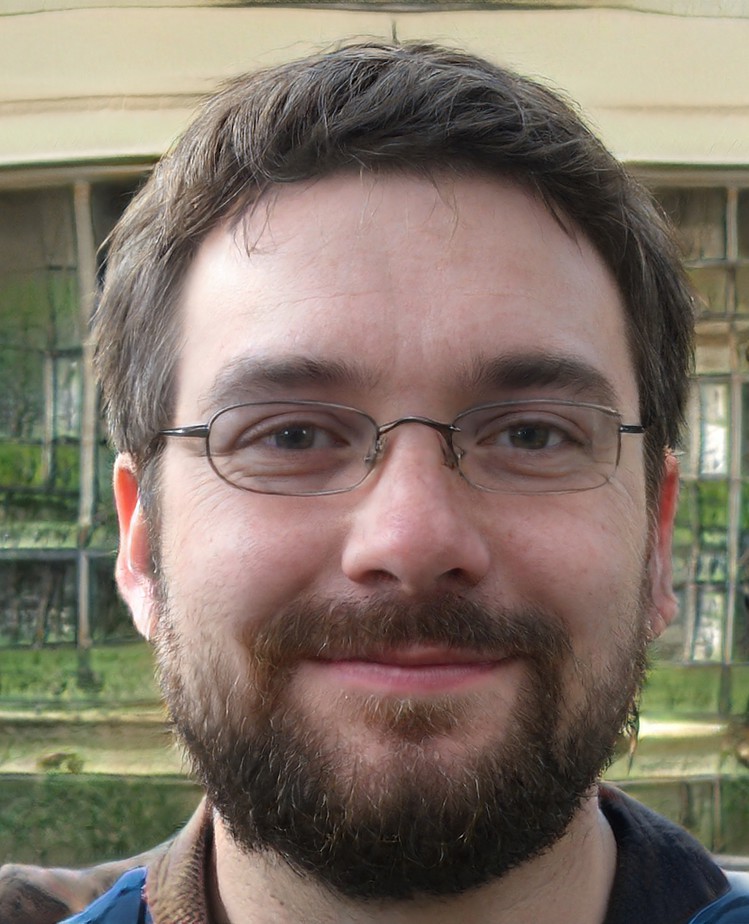 My name is Vance, and I am the owner of To Ergonomics. Our mission is to improve your workflow by helping you create a supportive and welcoming environment. We hope that you'll find what you're looking for while you're here.