Yes, they are!
Americans spend over half of their day sitting. If you're an office worker, you probably spend over 15 hours a day sitting.
An uncomfortable chair can lead to stress, pain, and other health issues. So if you are planning your office space or redesigning it, one of your top priorities would be to find a chair that offers you comfort, adjustability, and support.
COSM chairs are comfortable, self-adjusting, ergonomic, and offer great back support. These durable chairs offer adjustable armrests, footrests, and seat height features to suit people of all shapes and sizes.
With a 12-year warranty scheme and easy return policies, the COSM chair is a risk-free, excellent investment and addition to your office space. The COSM chair is one of Herman Miller's most expensive offerings, so it ensures that it meets your requirements before you buy it.
This comprehensive guide covers everything you need to know about the revolutionary COSM chair — if it is comfortable, worth the penny, and the most effective way to put it to use.
What are COSM Chairs?
Meet Cosm: The Self-Adjusting Office Chair
Cosm Chairs are self-adjusting chairs that Herman Miller designed in collaboration with Studio 7.5, a German brand that believes in delivering excellence in furniture.
Herman Miller is an established office furniture brand that was founded in 1923. They occasionally offer new, state-of-the-art furniture.
They released the COSM chairs in 2019. These chairs offer excellent quality design, comfort, and style.
The COSM chairs are made in the United States of America and sold all over the world. People love them for their high-end design and incredible back support.
COSM chairs come in these dimensions — width: 746 mm, depth: 680 mm, height: 1145-1310 mm, and seat height: 375-545 mm.
The best feature of the chair is the high back that supports all body shapes very comfortably. The graphite mesh and carpet clusters ensure that the chair lasts a long time without wearing out.
The COSM chairs are available in three arm options, three varying back height options, five finish options, six exciting color options, and a couple of different configurations.
One downside to COSM chairs is the price of the chair. It is one of the most expensive releases by Herman Miller, so unless you have an extensive budget, this chair can be pretty steep.
Are COSM Chairs Comfortable?
Cosm Chair by Herman Miller
Yes, COSM chairs are comfortable. COSM chairs are incredibly comfortable with their attention to ergonomics, support, and adjustability.
The manufacturers of the chair spared no effort to make the chair a customer favorite. These chairs are the epitome of comfort, style, and class.
Unlike any standard chair on the market, the COSM chair comes with a first suspension armrest. This helps you keep your hands in a relaxed position without putting too much strain on them.
Another feature of the chair is its fantastic ergonomics. The chair's intercept suspension and back support are designed to cater to all body shapes and conform to all sizes. You get ample uninterrupted support from the chair while ensuring that your back remains straight and your posture is perfect.
The suspension is designed in an hourglass shape that is attached to the chair's frame. This creates high and low tension areas in the chair so that it comfortably supports your body without exerting too much stress or pressure on it.
Are COSM Chairs Worth it?
Cosm by Herman Miller - a real world review
COSM chairs are worth it because they offer several configurations and mechanisms you can adjust to suit your requirements and comfort.
COSM chairs can be a wonderful option for anyone who wants to elevate their working conditions and enjoy more back support and balance while sitting on an office chair.
The chairs come with an impressive 12-year warranty plan and easy return policies. So even if you are unhappy with the purchase or the chair has sustained damage, you can always get it repaired free of cost.
How to Use a COSM Chair Properly and Effectively?
To make the most out of your investment and also to reap the full benefits of the chair, it is vital that you use it a certain way.
We've included step-by-step instructions below on how to set and use your COSM chair effectively.
How to Adjust the Seat Height?
To raise the level of the seat, get up from the chair and pull the lever up.
To lower the seat, sit on the chair fully upright and then pull the lever up.
To achieve the proper height, make sure your feet are lying perfectly flat on the floor.
Here is a one-minute YouTube video on how to adjust the seat height on the Herman Miller COSM Chair:
Herman Miller Cosm Chair - Adjustment Video
How to Adjust the Footrest Height?
The provision of adjusting the footrest height is only available in the stool edition of the COSM chairs.
Hold the base of the chair with one hand.
To loosen the foot string, spoke, hold and turn it in the counter clock direction.
Once the spoke is loose, move the foot ring to the desired height, either upwards or downwards.
To tighten the foot string, turn it in the clockwise direction.
How to Adjust the Arm Height?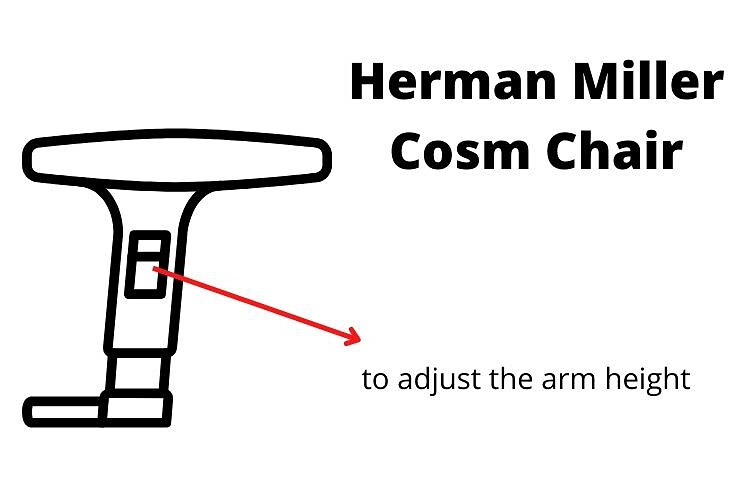 The feature of adjusting the arm height is only available on some COSM chair models.
To adjust the height, press the lever on the armrest while pulling the armrest up to the desired height.
Press the lever while pushing the armrest down to make the height go down.
Make sure that your arms are in contact with the arm pad without you having to lift your shoulders.
Here is a one-minute YouTube video that shows you how to adjust the arm height on the Herman Miller COSM Chair:
Herman Miller Cosm Chair - Adjustment Video
Conclusion
If you have the budget, there is nothing better than going for the COSM chair by Herman Miller. The chair has been designed to keep your comfort and health in mind.
With over half your day spent sitting on a chair, it becomes all the more important to invest in an office chair that promotes activity, good posture, ample space to rest your legs and hands, and an ergonomic design that provides balance and support.
The COSM chairs have set themselves apart, and there is no reason you should miss out on all the benefits they have to offer.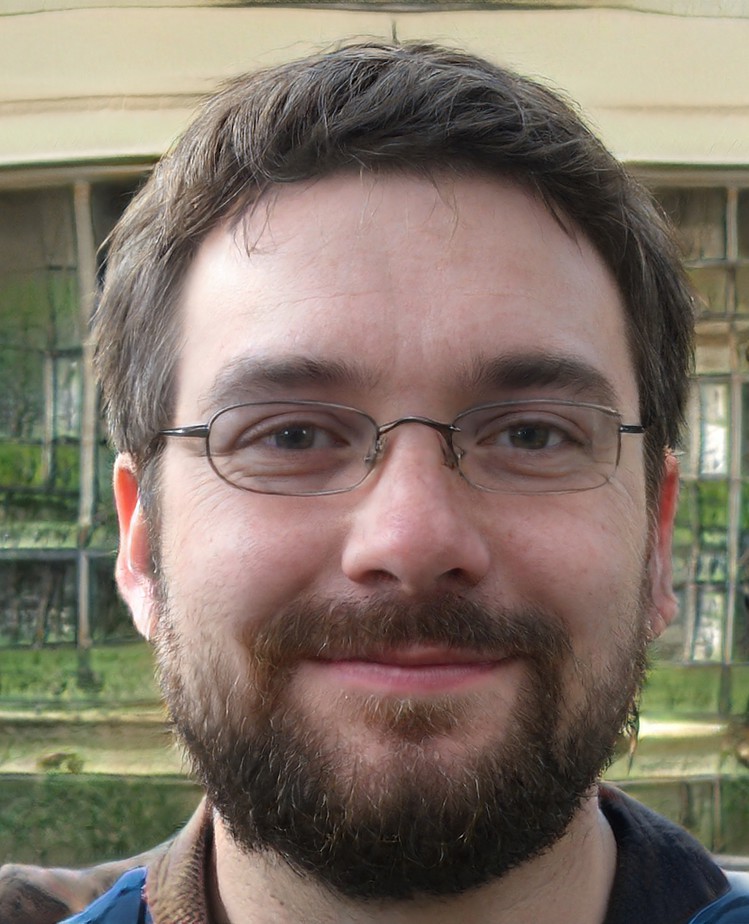 My name is Vance, and I am the owner of To Ergonomics. Our mission is to improve your workflow by helping you create a supportive and welcoming environment. We hope that you'll find what you're looking for while you're here.