Your office chair mats help keep your office chair in place. No matter how much money you might spend on the mat, over time, the material does get old, overused and it is time to buy a new one.
Once you have bought a new one, the question then becomes, 'What to do with your old office chair mat?'
Today we will help you decide which options are best for you when it comes to disposing of your office chair mats, as well as using them in ways you might not have considered in the past.
How Do You Dispose Of Office Chair Mats?
You should be mindful that some office chair mats are harmful to the environment. If your mat is made from synthetic materials such as rubber, polypropylene, or foam, these are harmful materials. They take a long time to biodegrade and if animals get hold of them, it can cause serious damage.
The correct way to dispose of the mats is to first find out what material it is made out of. If it is a plastic base mat, then you can recycle the mat. Keep in mind that Polystyrene cannot be recycled. This is a type of foam that is used.
Glass office chair mats can be broken and placed directly into the glass recycling bins in your area. Make sure that you place the glass into the correct recycling bag before placing it into the bin. This will help protect the people who collect the recycling from getting cut by any glass.
If parts of your mat can be recycled, you need to take your mat apart, recycle what can be recycled, and then dispose of the other materials correctly and safely.
What if it is not recyclable?
If you find out that the office chair mat that you have bought is not recyclable, there are several other ways that you can dispose of the mat correctly.
You can either cut the mat up into smaller pieces and throw it into the garbage bin. Alternatively, you can repurpose the office chair mat so that you are not harming the environment in any way.
Below are a few ideas that you can use to turn your old office chair mats into something creative.
Can Rubber Mats Be Recycled?
For the most part, rubber office chair mats can, in fact, be recycled. You need to be aware that different cities and states have different guidelines when it comes to recycling.
Most of the time, large rubber mats are accepted. Which means you are able to recycle your office chair mats. If you are unsure of the guidelines for your area, ask your local recycling facility to find out if your specific mat fits the requirements.
Can You Cut Office Chair Mats? (for other uses)
You are able to cut up your office chair mat for other uses. There are a few things you are going to need in order for you to cut it up correctly.
Rubber and other plastic material mats
A pair of sharp scissors
A ruler or something to measure straight lines
Chalk to mark where you are going to cut. Chalk shows up the best on plastic chair mats and can wash off easily.
Glass mats
A sharp knife
Something to heat the tip of the knife. A blow torch works the best
A whiteboard marker to mark where you are going to cut
A ruler or something to measure straight lines
Gloves to protect your hands
Glasses to protect your eyes in case the glass shatters
If you are not comfortable with cutting the glass mats yourself, do not worry. You can take the glass mat to your local tool shop and ask them to cut the glass for you in the specific shapes and ways you want.
Ways In Which You Can Reuse Office Chair Mats
There are several creative ways to reuse your office chair mats that are fun and add some pizzazz to your home. Below are a few ways in which you can reuse your office chair mats, but there are hundreds of other uses for your mats. All you need to do is think outside the box a little bit.
Non-slip strips for your stairs
There is nothing more frightening than going down a set of stairs and thinking you will slip and hurt yourself. You can cut your rubber office chair mat into strips, glue them to the edge of your steps and create a non-slip strip that will help prevent you from falling when your stairs are wet.
Turn them into glass coasters.
If you have a glass office chair mat, you can heat a sharp knife and cut shapes out of the glass mat. Ensure that you wear safety gear when doing this. The figures can be cut into practical coasters that will protect your tables from liquid spills at the bottle of the drinks.
Convert it into a welcome mat
Synthetic office chair mats can be placed outside in front of doorways. This will become a lovely welcome mat for your guests. It will provide them with an area that they can wipe their shoes on and ensure that they do not track dirt into your gorgeous house.
It is also a great mat to have outside if you have animals. You can train them to walk over the mat before coming inside to help clean their paws before they play inside.
Make shapes from them that you can place on glass sliding doors to prevent people from bumping into them.
Have you ever walked into a glass door and wished that something was there to remind you that the glass door is closed? Well, now you can turn your office chair mats into something useful that will help give you fewer headaches.
Cut your office chair mat into small shapes. You can be as creative as you like. Add some color and sparkle to the figures. Then, get adhesive stickers that you can place on the bottom of the shapes. Place the shapes on your glass sliding doors, and now you have a warning for when the door is closed.
Donate the mats to dog shelters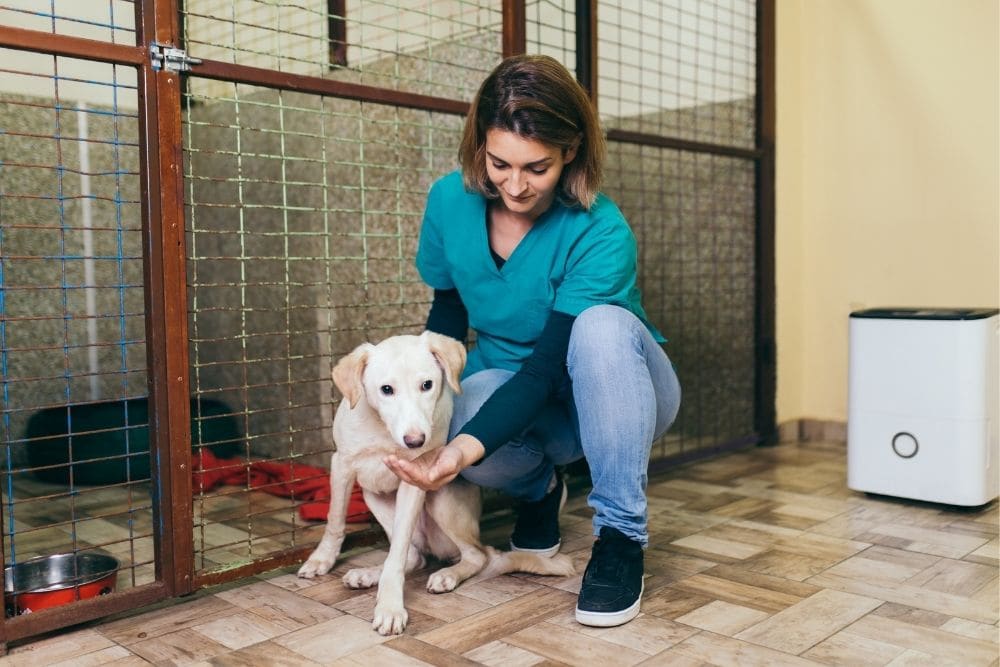 Do not throw the mats away if you do not want to turn your office chair mats into something helpful for home. Donate them to animal shelters. The shelters use the mats in different ways. They can either:
The mats can be placed underneath bowls. This ensures that they do not slide around.
They can also help create a safe place for the animals to sleep on at night. It will prevent them from sleeping on the floor.
Office chair mats can be crafted into under carpets for scratching posts. It helps to keep the scratching post in place when cats want to jump and play.
Turn the mats into underlining for your outdoor pot plants
If you are a garden lover, then you are going to love this DIY trick for your garden. You can place your old mats underneath your pot plants. This will help keep your pot plants in place and will help prevent you from slipping once you have watered your plants outside.
Alternatively, you can place the office chair mat underneath your knees when you are gardening. This will help keep your pants clean as well as give your knees an extra cushion when you are leaning on them.
Turn your glass mats into a craft cutting board.
If you are a creative person, then you are going to love turning your office chair mat into something for your crafting time.
You can use your old glass office chair mat on your craft table. Place the mat underneath your crafts and use it as a barrier to protect your table from the materials that you are using during your crafting time.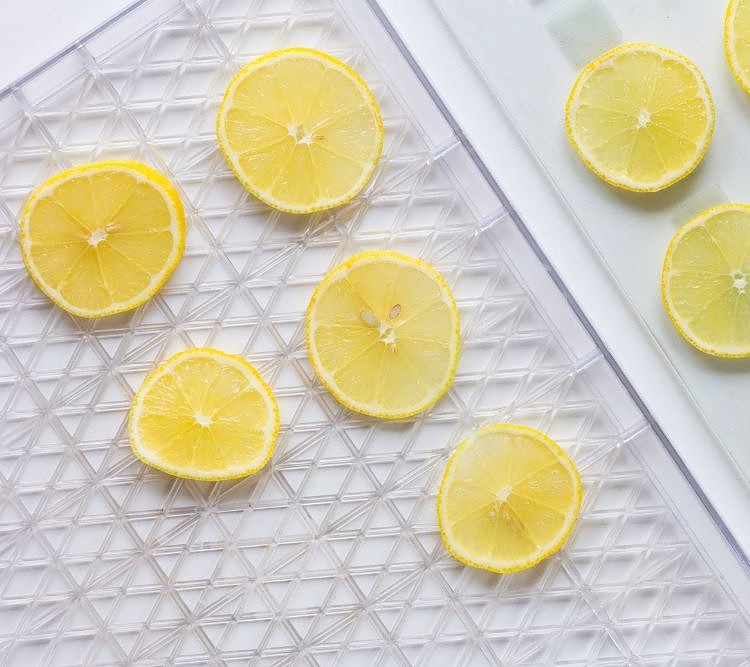 Glass is an excellent material for you to use because it is straight, and it is easy for you to clean once you are done.
DIY upcycled Office Chair Mat furniture mover
Moving your furniture around can be challenging at times. With that being said, it can also damage your flooring. If you need to move your furniture around, you can cut your office chair mat into squares. Place the squares underneath the legs of your furniture and move the piece around.
This will help you save your floor from scratches and help you move furniture with ease and less muscle pain.
Final Thoughts
Office chair mats are helpful, but once they have become damaged from wear-and-tear, it is time for you to buy a new one. With your old office chair mat, there are so many ways to use them without having to worry about damaging the environment.
We have shown you a few ways to reuse, repurpose or recycle your office chair mats in creative ways that will fulfill some of your needs and help others in the interim.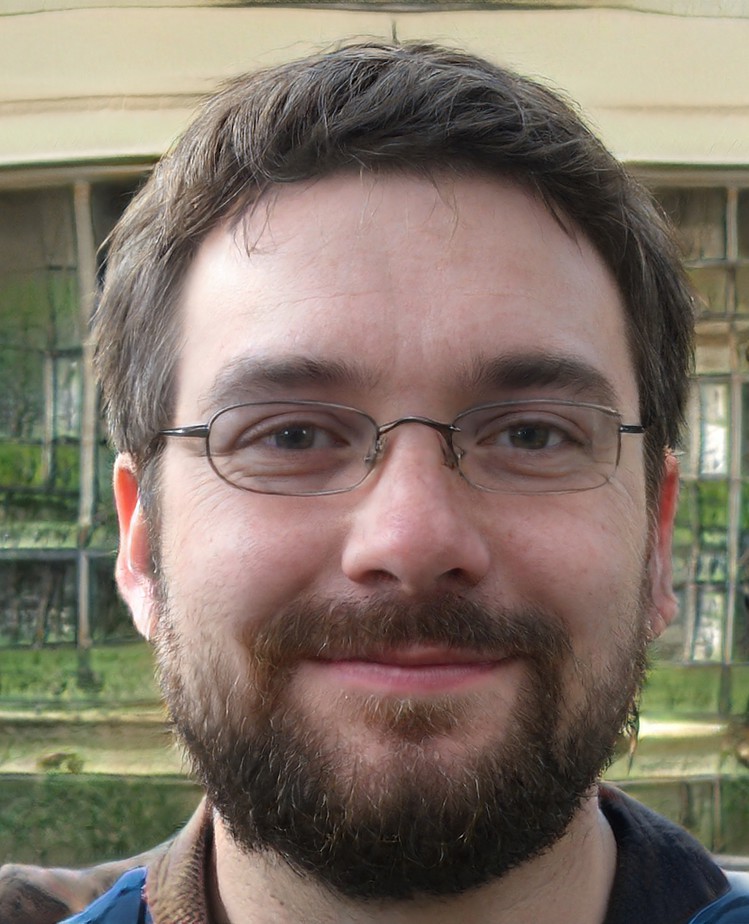 My name is Vance, and I am the owner of To Ergonomics. Our mission is to improve your workflow by helping you create a supportive and welcoming environment. We hope that you'll find what you're looking for while you're here.