Ever experienced having difficulty moving your chair to the next table on a carpeted floor? Or to the filing cabinet behind you?
This is a common problem with office chairs that have wheels. Most of their wheels get stuck or just won't go where you want them to go.
But did you know that you can always change the wheels of your office chair? There are office chair wheels, or casters, that use the right material for carpets.
Here's a list of the 5 best office chair wheels that can help you roll around comfortably in your carpeted office.
Office Chair Wheels Reviews
Lifelong Office Chair Wheels
Lifelong Office Chair Wheels come in a set of five polyurethane casters using a single-wheel design. They use a stem to attach to most kinds of office chairs except for IKEA office chairs.
LONGEST LASTING Office Chair Replacement Wheels , Set of 5, Heavy Duty - universal fit REVIEW
This is one of the best caster sets you can buy online. While not marketed as rollerblade wheels, the design of the wheels looks exactly like other rollerblade casters.
This set of wheels is ideal for those who are on the heavier build (up to 650 lbs), but this doesn't mean that lighter people can't enjoy this set of smooth casters.
The set has 5 wheels in total, making it compatible with almost all kinds of office chairs. The only incompatibility is with IKEA chairs.
Before you buy these casters, know that the wheels are larger than the usual twin-wheel casters. This means that it will definitely add height to your office chair, but this is easily fixed by your chair's adjustable height.
Since the casters use a stem to connect it to the legs, this is going to be an easy installation. You just have to get one caster and pop it underneath your chair's legs.
There are two things to love about Lifelong Office Chair Wheels. One thing is that they have a smooth glide on carpets.
If you look closely at the wheels, you'll see that there's only a small surface that will touch your carpet. This gives less surface area for friction to occur.
The second reason to love these casters is the fact that hair and dust don't get trapped on the wheels and underneath the fork. You don't have to worry about these things affecting the mobility of your casters.
While an overall great set of wheels, these casters can be too smooth on thin carpets. This means that they can roll slightly even when you're not supposed to be moving.
What we like
Design is simple and modern
Wheels are large to accommodate heavier builds
Does not make a squeaking sound when rolling
What we don't like
Wheels can be too slippery on a thin carpet or hardwood floor
REVIEW - LifeLong Heavy Duty Office Chair Wheels
OPTTICO Office Chair Wheels
The OPPTICO Office Chair Wheels is a set of casters made from thick polyurethane material for carpet and hardwood floors. It uses a single-wheel design with a stem to attach to office chairs.
These casters are what you should get if you don't want to use an office chair mat or if you have different flooring types at home. Not only do they help you avoid spending on a mat, but the set of 5 wheels is very affordable.
What's impressive with these polyurethane wheels is their smoothness and speed in gliding. Because it only has a single-wheel design, there's less friction that can cause stopping.
Moreover, the steel fork that holds the wheels has a good height from the wheels preventing them from bumping against each other. In turn, you don't experience the fork compromising the mobility of the wheels.
The wheel's diameter is 73 mm and the stem height is around 11 mm. Together, they add 1-1.5 inches to your chair's height. This isn't going to be a problem if your office chair has a height adjustment feature.
However, if your chair's height isn't adjustable, then this isn't a recommended set of casters. The height addition is significant and this might add discomfort to your working position.
If you think about it, the height of the casters makes it even more ideal for high-pile carpets. This way, your wheels aren't going to have a hard time moving around.
And if you ever experience difficulties or damages to the wheels, you can always take advantage of the lifetime warranty that comes with every purchase.
Of course, this set of caster wheels isn't perfect. If anything, it needs work on the quality of the fork and ball bearings. These materials are just made of plastic, so these parts might break after a lot of wear and tear.
What we like
Smoothly glides on a lot of different floors
Tall wheel diameter that withstands friction from high-pile carpets
Comes with a lifetime warranty
What we don't like
The material underneath the wheel is made of plastic, making it brittle after a lot of use
Office Oasis Rollerblade Office Chair Wheels
The Office Oasis Rollerblade Office Chair Wheels is a set of 5 casters that uses rollerblade wheels. It has a single-wheel design with a stem for attachment.
BEST Office Caster Wheels (Set of 5) - Oasis Heavy Duty & Safe for All Floors REVIEW
Unlike most office chair wheels, these wheels have a translucent color to them – making them have a stylish and modern look. It's perfect for all kinds of office chairs, even those that have colorful padding.
These casters have a standard stem size and a height of 22 mm. If you add the stem's height to the wheel's diameter (73 mm), you can expect at least a 1.5–2-inch increase in overall chair height.
What makes this set of casters ideal for everybody is how the wheels roll smoothly on all kinds of surfaces. It's perfect for hardwood, tile, and carpet!
However, because the rollerblade wheels are too smooth on a lot of surfaces, they tend to roll in all directions if you're not sitting on them and controlling the movement. In other words, the chair itself rolls very easily.
Other than that, the Office Oasis Rollerblade Office Chair Wheels are durable and long-lasting. They can carry a maximum weight of 650 lbs.
This is ideal for people who are bulkier or who just use their office chairs for the most part of the day (or night).
And if you encounter any problems, Office Oasis has excellent customer service. You can easily contact them for a replacement, repair, or refund.
What we like
Smooth-rolling on any surface
Doesn't have a squeaking sound whenever the wheels roll
Amazing customer service that helps you in replacements and refunds
What we don't like
The wheels easily glide on smooth surfaces making it too slippery to sit on if your feet aren't touching the floor
The Office Oasis Casters!
Office Owl Office Chair Wheels
The Office Owl Office Chair Wheels are rollerblade types of casters that use durable polyurethane for the wheels. They come with a stem attachment that doesn't need to be bolted.
Office Owl Office Chair Wheels are ideal for heavy-duty use. This means that if you're a heavy person or if you are going to be using your office chair for most of the day, this is the set for you.
This set of 5 casters are very durable. They last for years without getting damaged wheels.
This is just one of the perks of using high-quality polyurethane. Another reason why these wheels last is because the size is a lot larger than your usual twin-wheel design.
Office Owl casters come in translucent or black colorways. They can match any type of chair, and they're compatible with most models too!
To add to that, these rollerblade casters can be used on hardwood floors, detailed tiles, and thick carpets. And regardless of what type of flooring you have, the wheels don't make a sound when they roll.
Overall, this is a versatile set of casters that are affordable and durable. They can be used on most chairs, and they're easy to install too.
The only issue with Office Owl is that some of its wheels are defective. When this happens, you can make use of their warranty; however, it's very difficult to contact the company.
This makes the warranty a little doubtful especially since you can't take advantage of it when your caster wheels break.
What we like
Heavy-duty, durable wheels
Easy to assemble and attach to the chair legs
Glides smoothly on thick and fluffy carpets
What we don't like
Difficult to contact customer service when there are defects
Office Owl Roller Blade office chair wheels
8T8 Office Chair Caster Wheels
The 8T8 Office Chair Caster Wheels is a set of heavy-duty polyurethane single wheels that has a stem attachment. One box of 8T8's caster wheels has 5 units.
Most, if not all of the casters here have a translucent design. But 8T8 gives a twist to their wheels by offering pure black or orange wheels.
Needless to say, the orange wheels are ideal for those who want a pop of color in their office chair. But if you want your wheels to look dust-proof, the black-colored casters are better.
Other than having different colors, 8T8 Office Chair Caster Wheels come in different sizes. The company manufactures 2-, 2.5-, and 3-inch wheels.
All of these wheels are made of the same material (polyurethane) and have a standard stem diameter. This makes these casters an ideal fit for almost 95% of office chairs (except IKEA ones).
These casters are also heavy-duty. They can carry a max load of 500 lbs.
To install the casters, all you have to do is align the stem to the bottom of the chair's legs. Then push the stem into the legs until you hear the "click" that tells you the casters are already locked.
Another great thing about these single-wheel designs is that the wheel itself doesn't gather dust and hair. The fork also has enough space from the wheel so there's no chance that pet hair will get stuck in the space between.
While 8T8's caster wheels are durable and reasonably priced, there's a chance that you get the wrong wheel sizes. Several customers have already complained of receiving the wrong sizes.
Although this problem doesn't talk about the wheels' performance, it does affect the convenience of ordering from the 8T8.
What we like
You can choose from 2-inch to 3-inch wheels
Glides smoothly on carpets and doesn't make a sound
The black design makes the wheels look modern and clean
What we don't like
Sometimes the delivered casters are of the wrong size
Buyer's Guide
Casters can be bought separately from an office chair. In fact, there are a lot of them that are sold as a set of 5 caster wheels.
The Complete Office Chair Casters & Wheels Guide
But the problem is, not all of us know exactly what to look for in choosing a set of office chair wheels. What should you be looking for, anyway?
Let's talk about those considerations here.
Wheel Material
The most important factor to consider is the wheel material. Different materials are meant for different types of floors.
For thin or thick carpets, the best caster wheels are those that are made of hard nylon or metal. Thin nylon material can be used if you're looking for an affordable option, but they're not recommended for thick carpets.
If you want to use thin nylon casters, then make sure that the set you're buying has twin wheels for every caster. More on that later.
Hard nylon and metal can cut through the cloth and texture of any carpet. These materials have smooth surfaces that will make it easy for you to glide on the floor.
Wheel Design
The design of the wheel will have a big impact on how smoothly your caster wheels will glide over the floor. It will also determine how capable they are of carrying certain weights.
It was mentioned a while ago that if you want low-cost office chair wheels for carpets, you can use thin nylon material that comes in twin wheels.
There are two types of wheel designs—single wheel and twin wheel.
A single wheel is very common for industrial types of furniture. They're made for heavy-duty use because of the stronger build and fewer moving parts that might cause mobility problems.
However, newer office chair models already have single-wheel casters. So far, these wheels are able to carry up to 500 lbs, but these wheels have a tendency to roll easily.
On the other hand, twin wheels are those that have two smaller wheels bound in one set. These wheels are often used on office chairs.
If we're just talking about office chairs, then twin wheels are ideal because they help distribute weight more evenly. The wider width of the pair of wheels helps in having more balance in the chair.
Wheel Sizes
What Caster Wheel do you Need?
In general, the larger the size of the wheel, the better movement your chair will have. But why?
Larger wheels can move smoothly on high-pile carpets. Their surface area has less friction with the carpet than those that have smaller surface areas.
In other words, bigger wheels are able to withstand friction created with the material of the carpet. If your carpet is a high-pile type, small caster wheels will have a hard time moving around.
You'll also notice that the wheels will have trouble getting through the thick material of your carpet.
Besides, larger sets of caster wheels are more durable than smaller ones. You won't need to replace them that often, either!
Caster Stem
The caster stem is the part that you attach to your office chair. It can have a mounting plate or a stem.
A stem is more common for office chairs because it easily attaches to the leg. All you have to do is place it right underneath the leg, push it in, and make sure it's locked.
When you look closely at the stem, you'll see that it has a thin groove at the top. This helps in securing the stem under the leg.
On the other hand, the mounting plate usually has a small square plate at the top that you secure with small screws.
Mounting plates are ideal for furniture with flat surfaces that you can screw the plate into. Unfortunately, the legs of office chairs don't usually have a flat surface for you to attach the plate into.
Final Verdict
It's a good thing that there are already casters available online. Now, you don't need to buy a new office chair just to make your wheels suitable for your carpeted floors.
Of all the caster sets we've reviewed, the Lifelong Office Chair Wheels is the most durable and smooth-gliding set of casters to have. One set has five wheels that are made of durable polyurethane.
Not only do they move seamlessly, but they also move quietly. You won't hear a sound when they're moving.
If you want casters that have a lifetime warranty, you can also get the OPTTICO Office Chair Wheels . They also have smooth-gliding and quiet office chair wheels.
The only issue you'll experience with this set is that its bearings aren't as durable as the polyurethane material used on the wheels.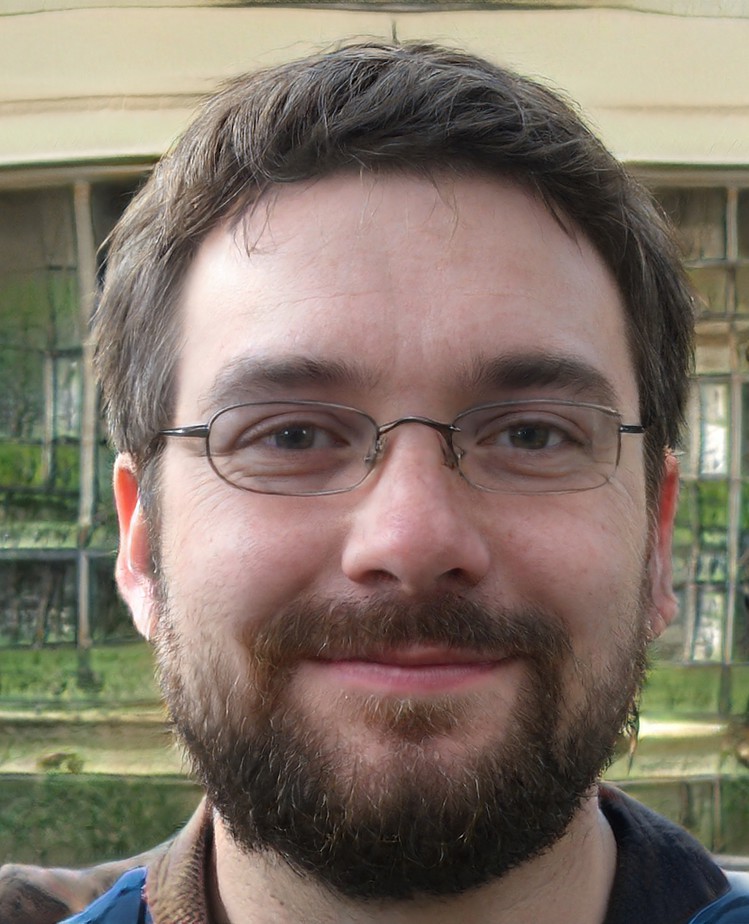 My name is Vance, and I am the owner of To Ergonomics. Our mission is to improve your workflow by helping you create a supportive and welcoming environment. We hope that you'll find what you're looking for while you're here.