Office chair mats are often too thick to cut through with normal scissors. Best case scenario, you get a dirty and uneven cut — worst case, you break scissors without even creating the tiniest dent on the mat.
If you're one of the many home/office improvement junkies who have been left with a sore thumb by this project, this article is for you.
Below, we're answering customers' most frequently asked questions about how to cut office chair mats. We'll be giving you tips on the best tools and equipment to use, plus how to use them with different types of office chair mats.
Let's get started!
How do you cut an office chair mat?
Chair mats come in a variety of materials such as plastic, rubber, PVC, tempered glass, and polycarbonate plastic. Therefore, the tools you use to cut your office chair mat will depend largely on the material you're working with.
Considerations
When cutting office chair mats made of rubber or plastic, using a sharp utility knife should be enough. But if you're cutting through tempered glass, you may need something with a little more power, like a circular saw.
The next factor to consider is the thickness of your office chair mat.
The best mats are between 3 and 5 millimeters thick, providing you with just enough rigidity to protect your floors from the pressure of your four-legged or five-wheeled office chair. Mats that are less than 3 millimeters thick can be easily cut using a simple pair of hand shears.
Finally, consider whether the office mat you're cutting is for carpeted or hard floor surfaces.
Office chair mats that are designed for hard floor surfaces tend to be smooth underneath so they can lay completely flat on the floor. On the other hand, chair mats for carpeted surfaces often have little studs or cleats underneath that help secure the mat in place.
Cutting through carpet mats may require a mechanical saw to achieve a clean and even cut.
Tools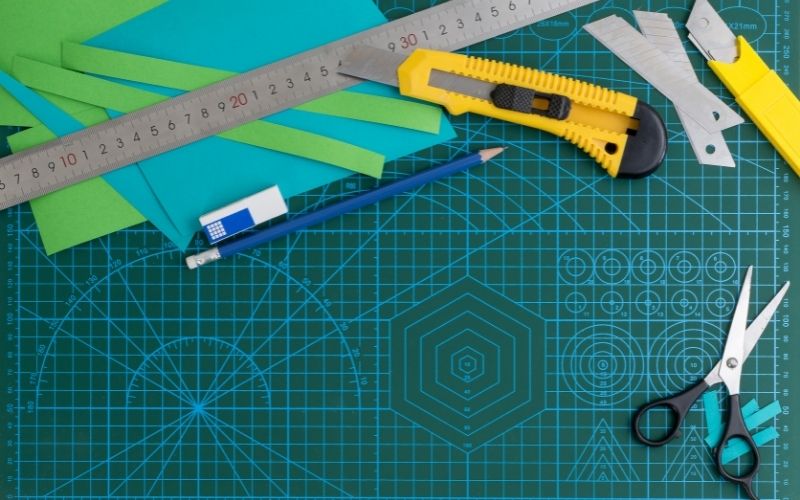 For this example, we'll be using a rubber office chair mat as an example. Since rubber is easy to cut through, the tools you'll need will only be the following:
A pen or marker
A straight edge
A tape measure
2" x 4" board
A utility knife
Instructions
Step 1: Use your pen or marker and your tape measure to mark the areas of your office mat where you want to cut.
Step 2: Grab your 2" x 4" board and place it underneath the cutting line you draw on your mat.
Step 3: Align your straight edge or ruler with the cutting lines and hold it in place so it doesn't move when you cut.
Step 4: Using a series of shallow scores, cut down your mat until you reach the other edge. Keep doing this until the mat begins to open and split.
How to cut THICK rubber flooring (gym slab mat) - BEND the rubber, then cut.
How do you cut Polycarbonate mats?
Polycarbonate mats are considered to be the best office chair mats. The thermoplastic material is durable and incredibly easy to mold, plus it remains flat without bunching or cracking underneath the legs or wheels of an office chair.
Cutting through polycarbonate mats is simple; you can do it with a pair of hand shears if it's made of thin material. But if it's thicker than 3 millimeters, a mechanical saw is ideal.
To perform straight cuts, a circular saw will do the best job. For curved cuts, a vertical band saw or a hand-held jigsaw will suffice.
Considerations
When you're using mechanical cutting methods, it's essential to only use a fine-toothed blade, or else you risk a severe break affecting your office chair mat edge.
Furthermore, keep the protective plastic layer of your polycarbonate mat intact. This will safeguard your mat from any mechanical damages that might occur during the cutting process.
Tools
For this example, we'll use a mechanical circular saw to make a straight cut on a 5-millimeter thick office chair mat. Here are the tools and materials you'll need:
A circular saw with a fine-toothed blade (60 teeth to 80 teeth for 10" or 14" diameter blades)
A marker
A straight edge or ruler
Two 2" x 4" board
A tape measure
Instructions
Step 1: Using your tape measure and marker, plan out the spots where you want to cut your polycarbonate mat. Make a thin line down the area you want to cut using your straight edge.
Step 2: Install your fine-toothed blade into your circular saw. Make sure it's on there tight to avoid uneven edges in your cut.
Step 3: Take your mat and lay it flat on top of your 2" x 4" boards; one to support each side of the polycarbonate mat.
Step 4: Once your mat is secure, you can turn on your saw and start cutting. Don't turn it off until you finish cutting everything or you'll get an uneven edge.
Pro Tip: Allow the blade to do the cutting for you. If you force the blade through the polycarbonate, it might cause the mat to break.
How do you cut Plastic mats?
Plastic office mats are often made of polypropylene or flexible PVC tiles. This means they can be easily cut using a utility knife or hand shears.
However, for harder plastics, using a mechanical saw or power saw might be more efficient.
The process of cutting plastic mats is similar to the process we used cutting polycarbonate mats, so you may refer to that section for more details on how to cut plastic mats.
The Bottom Line
Cutting office chair mats can be tricky, especially if you're using all the wrong materials for the job. The above techniques are some of the best ways you can easily cut office chair mats.
Whether it's for your office or for your home, you can use these techniques and tips to get effective and clean results. Good luck with your home/office improvement project!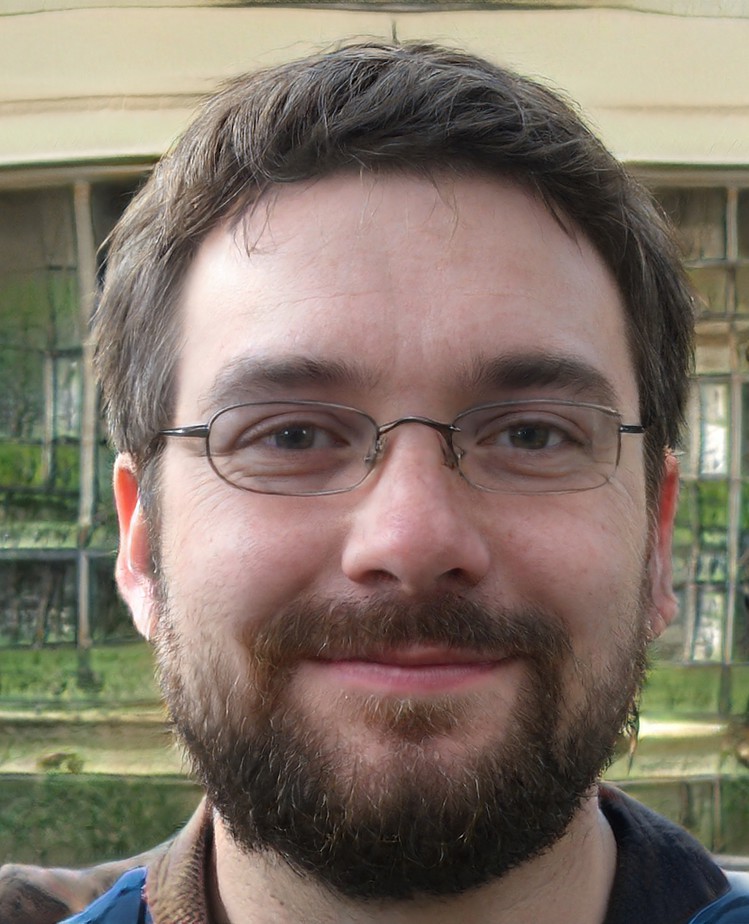 My name is Vance, and I am the owner of To Ergonomics. Our mission is to improve your workflow by helping you create a supportive and welcoming environment. We hope that you'll find what you're looking for while you're here.