In the last year alone, countless people have set up workspaces at home. Most of us began by using whatever we had on hand — the extra desk, an old lamp, one of the dining room chairs. For many of us, it wasn't until several months had passed that we began to feel the consequences of our decisions.
When we feel the discomfort regularly, we begin to wonder if we should invest a bit more in the area where we spend most of our day. And we would be right.
It's this heightened awareness that leads most people to look up furniture better suited for home offices. It's only a matter of time until we'll come across brands such as Steelcase, HON, and Herman Miller. If you look up the best office chairs online, you're likely to find one, if not all three, on most lists.
We'll look closer into one of these brands — Herman Miller — and one of its most popular models: the Aeron. We'll also take a dive into one of the most frequently asked questions about it.
Curious? Read on, then!
Why Do Herman Miller Chairs Not Have Headrests?
High-end ergonomic chairs are best known for having multiple adjustable parts. These include backrests, armrests, seat pans, and headrests.
Herman Miller introduced the Aeron to the market in 1994. They designed it to make positive contributions to a person's health. It proved to be a success and continues to be one of the most popular office chairs to date.
In 2016, it was remastered, making it a stronger, more configurable, and more comfortable version of the original. Whether you're looking at the first design or the remastered one, a feature is still missing. Unlike other brands, the Herman Miller Aeron doesn't have a headrest.
You would think it would be one of the office chair's available features since it positions itself as an ergonomic chair. And you can't consider it affordable either.
Ultimately, it boils down to the chair's purpose. Although Herman Miller designed it to provide a more comfortable sitting experience for long periods, the Aeron is first and foremost an office chair. It means you're supposed to use it while you work.
The usual position for sitting in office chairs is to lean your head slightly forward and towards your desk, especially if you do a lot of work on your laptop. There are only a few situations where you'd shift — when you're watching a film or when you're feeling pain on your neck or back, and if when you're taking a nap.
None of those should be common scenarios during the workday, even if you're working from home. Most of the time, you should be sitting upright with your back and arms supported. This position will allow you to sit for extended periods without becoming uncomfortable, causing you to be more productive.
A good ergonomic office chair like the Aeron doesn't need a headrest. It's meant to reduce fatigue and to help you sit in the correct position. You typically use headrests for relaxing. If you're not careful, it might be counterproductive during the workday.
Another reason for the missing headrest is that the Aeron provides adjustable lumbar support. Some sitting guides say that supporting the neck is usually not recommended. Between having features supporting your spine or your neck, the former is deemed more important.
That said, if you want to get a headrest for your Herman Miller Aeron, you can.
Should I Get a Headrest for My Aeron?
There isn't a straight answer for this because it's a matter of preference. There are probably as many Aeron owners who have opted to purchase headrests for their office chairs as those who didn't.
Despite the information offered by some guides, there is as much data available showing the different benefits having a headrest can bring.
It Can Help You Develop Better Posture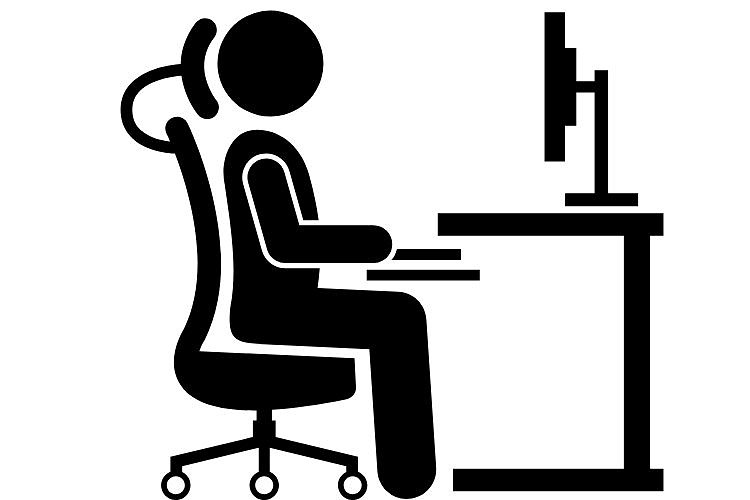 Having a headrest prevents you from hunching over your desk, which eventually leads to bad posture. When you scrunch your shoulders, you put additional stress on your back. It may eventually lead to aches in your lower back and, worse, spinal problems.
It Comes in Adjustable Styles
If you are going to purchase a headrest, make sure you choose one that's adjustable. It may cost you a bit more, but it will also be worth your money.
You can position an adjustable headrest to fit the back of your head or the base of your skull. It remains faithful to the main objective of ergonomic office chairs — where you can reposition to fit your build and not the other way around.
It Allows You Moments of Rest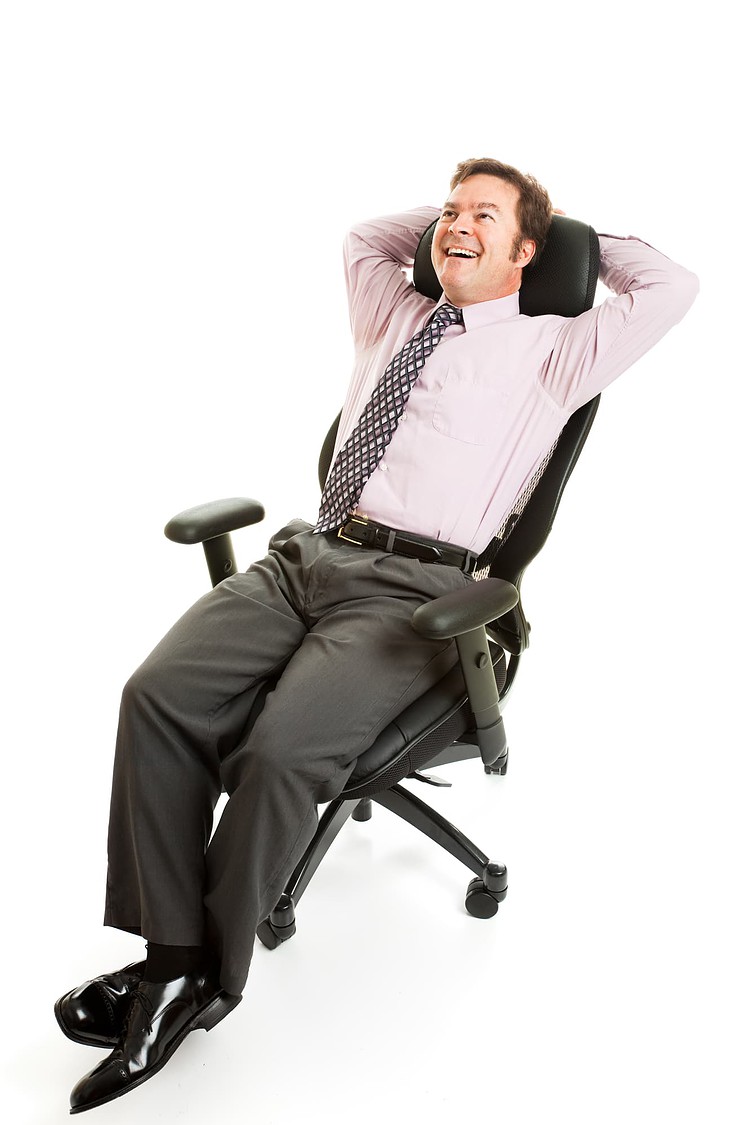 There's nothing quite as satisfying as stretching your neck after finishing an extensive report. Combined with your office chair's recline feature, a headrest allows you to lean back and release the stress you've stored in your neck and shoulders.
As mentioned earlier, you usually use headrests for relaxing. Now you can do it without switching seats.
It Can Help Reduce Existing Upper Body Pain
One common side effect of long hours of working while seated is a pain in your neck and shoulder area. Since your headrest gives you short periods of well-deserved downtime, it can also alleviate discomfort.
So whether you should add a headrest to your Aeron is something only you can answer. If you do decide to get one, the good news is, you can easily attach an external headrest to your office chair.
The Best Headrests for a Herman Miller Aeron Chair
Even if the Aeron doesn't come with a headrest and Herman Miller doesn't sell them, you have several options from third parties.
Here are some headrests most suited for your Herman Miller Aeron. We specifically chose models which you won't need to drill or screw into your chair's frame. Being a high-quality office chair, the Aeron is an investment. Despite having a 12-year warranty, it seems illogical to choose accessories that may end up damaging it. The best thing about these is that they're all available on Amazon!
1/ Engineered Now H3
The Engineered Now H3 headrest comes with a 2-year warranty and has a 30-day risk-free trial. If you don't like it, you can send it back, getting a full refund in the process.
It took about ten minutes to get it fully assembled. This time already included how long it took to attach it to the chair and adjust the tension setting. The headrest has the standard three adjustments — height and two different pivot points.
Pros:
It has a good build quality. The headrest is heavy. It has a solid feel and looks durable.
Although its materials do not match the Aeron exactly, the mesh and the plastic do, from a color perspective.
Cons:
It's only compatible with users who stand below 5'10". If you're taller, the headrest falls into an awkward position. It may cause more discomfort in the long run.
There are times when it's difficult getting the headrest to the exact position you want, despite its adjustable features.
The headrest doesn't lock completely. You'll feel a slight wiggling because of the height adjustment mechanism.
It doesn't hold its position when you move. Reclining your seat or shifting in it causes it to alter its placement as well.
The actual surface where your head lies is small and concave. You may find it difficult to turn your head to the side, limiting your mobility. You also won't fit if you're wearing headphones.
2/ Engineered Now H4
Sale
Similar to the H3 model, it also has a 2- year warranty and comes with a 30-day return policy.
It's relatively easy to assemble. It only takes ten minutes of assembly time, including adjusting the tension to how you like it.
The H4 model also has three adjustment points.
Pros:
It fits people who stand at 5'11" and taller.
With regards to design, it's a close match to the Aeron office chair.
The headrest isn't bulky and uses mesh that feels solid. It doesn't give the impression that it's going to wear down within a short period.
It has a wide range of positions wherein you can position the headrest.
Cons:
Exact positioning is still a challenge. Certain angles don't work out.
Leaning back or shifting causes the headrest's position to change.
3/ Atlas Suspension
The Atlas Suspension has a 1-year warranty for the frame but only 90 days for the upholstery. They have a standard return policy — you have 30 days to decide whether you want to keep it or not.
Pros:
The headrest works for users up to 6'5"
It has adjustments for height, depth, and tilt, increasing the range of positions you can place it
The materials used, including the mesh, are exact matches to the Aeron. It looks like Herman Miller designed it.
The headrest itself is spacious and does not restrict head movement. The mesh is firm but comfortable.
It's very stable and holds its position well. You don't feel it shifting or wiggling, even when you move.
Cons:
If you decide to ship it back, you'll get a full refund but shoulder shipping fees.
The Wrap Up
There's a reason why the Herman Miller Aeron remains one of the best office chairs in the market. It suits various environments, whether it's the more corporate setting of your on-site office or the more casual home office.
Not having a headrest doesn't diminish its reputation. This adjustable feature is nice to have, but you shouldn't forget what makes the Aeron an excellent choice for an ergonomic office chair in the first place.
Remember, the Aeron is primarily a work chair, so you'd want a seat that boosts productivity. Having a headrest may result in more breaks because it promotes relaxation. More importantly, it provides ample lumbar support, which is more vital for office chairs.
The good thing about the Aeron is if you do want to add a headrest, you can.
Hopefully, reading this article helped you decide whether you want a headrest or not. And if you do, now you know you can easily find several headrest models to match with your Herman Miller Aeron.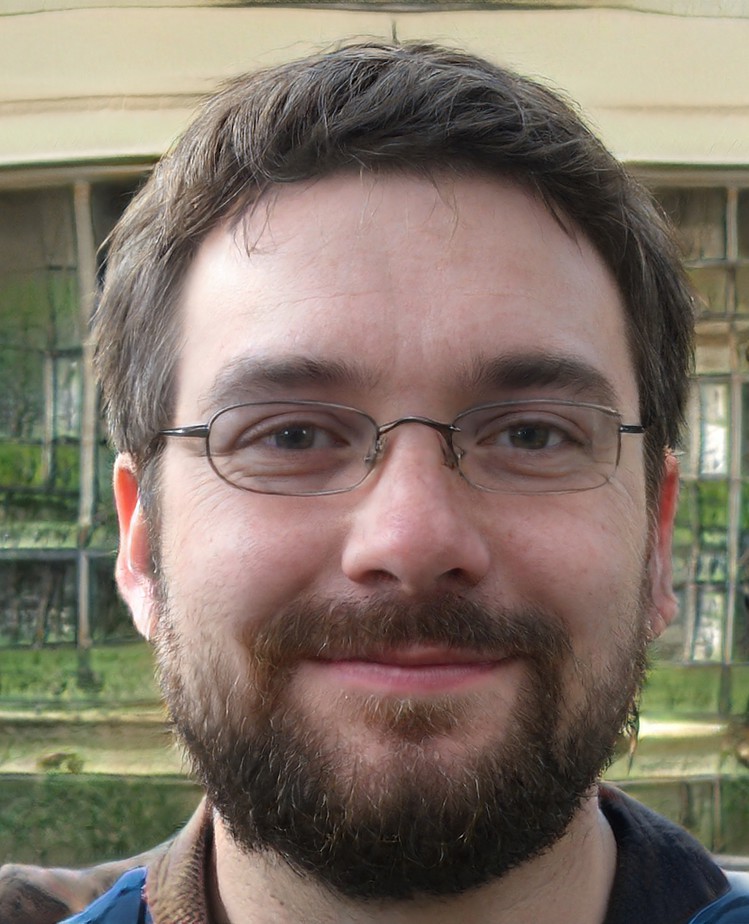 My name is Vance, and I am the owner of To Ergonomics. Our mission is to improve your workflow by helping you create a supportive and welcoming environment. We hope that you'll find what you're looking for while you're here.