When you're looking to buy an office chair, ergonomics would typically be the first factor you consider. But another major factor that is also important to consider is the material used to make the chair.
Apart from nylon, there are four metals widely used in manufacturing office chairs — chrome, stainless steel, aluminum, and wrought or cast iron. Each of these metals has its own set of pros and cons that you must consider to choose an office chair that is perfect for your needs.
In this article, we take a closer look at the different metals commonly used to make an office chair along with their specific benefits and drawbacks to help you determine what type of chair would best suit your needs.
Different Office Chair Parts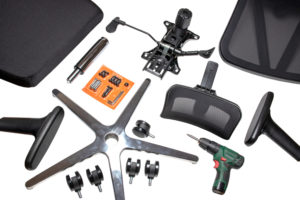 Before exploring the different types of metals used in office chairs, let us first understand the different parts that form a chair and the materials used to build them.
The Base
The base of a chair is what provides stability and structure. It is usually made of plastic or metal. We will explore this in further depth in the later sections of this article.
Seat Pan
The seat pan is where you sit on the chair. It is designed so that you can keep your feet flat on the floor while resting your back. It has a comfortable cushioning to provide lumbar support and is made of mesh, vinyl, or leather.
Chair Cylinder
This part connects the chair's base to the seat pan, with some chairs even having adjustable height mechanisms. Chair cylinders are made of steel and can sometimes have a plastic cylinder cover.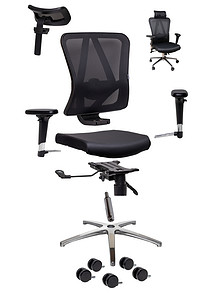 Armrest
An office chair's armrest provides support to rest your arms. They are often made of plastic and can have cushioned pads.
Headrest
The part of a chair supports the head, helps reduce neck pain, and is typically made in whatever material the backrest is made of. Not all office chairs have a headrest.
Backrest
An office chair backrest connects everything from the upper back to the seat pan. They are usually made of mesh to provide ventilation but can also be made of rubber or plastic.
What Metal is Used in Office Chairs?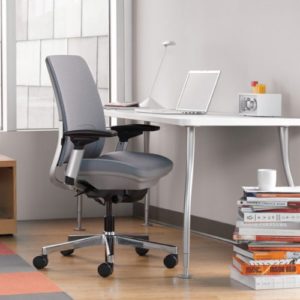 For office chairs, metal is often used to construct the frame, base, foot grips or rings, and other metal finishes on the chair.
Apart from metal, these parts can also be made using nylon or plastic as it is cheaper but also more brittle than metal.
Here are just some of the metals most commonly used in manufacturing office chairs:
1. Chrome
Chroming is a process in which a thin chromium layer is plated onto another material. It gives the material a shiny finish and makes it resistant to abrasion and corrosion and makes it scratch-resistant.
If an office chair is chrome-plated, chances are it is made of iron. Iron sheets and tubes usually form the base and are molded into specific shapes. The iron is then electroplated with a layer of chromium.
These office chairs would typically be described as having steel or metal bases. So, if you are looking to buy an office chair with a chrome finish, keep an eye out for that.
Pros:
Strong and durable
Weather-resistant
Does not corrode
Median price but slightly more expensive than nylon or plastic
Shiny and easy to clean
Cons:
High production and manufacturing cost
Taxing for the environment and hazardous to animals
If it gets scratched, it cannot be spot-treated
2. Stainless Steel
Once widely known as "rustless steel," stainless steel is a ferrous alloy with a chromium film. This makes it highly resistant to rusting and corrosion, thus increasing its mechanical strength. Stainless steel is also stain-proof, low maintenance, and has a natural luster.
Stainless steel is a heavy-duty material, and if used as a base for an office chair, it can withstand a significant amount of weight. It is incredibly durable and long-lasting, which is why most offices with 24-hour work shifts for their employees have stainless steel-based office chairs.
Pros:
Stable, reliable, and durable
Can retain appearance for more extended periods
Durable
Rustproof
Resistant to corrosion
Cons:
Prone to scratches
Can be more expensive
3. Aluminum
One of the most popular choices among manufacturers, aluminum is strong and durable. It is also light, low-maintenance, and is much cheaper to process.
An aluminum metal base will give you a sturdy, reliable office chair. It is even sturdier than stainless steel and chrome and has a pretty impressive bending strength.
Pros:
Lightweight yet extremely durable than its counterparts
Great looking and easy to clean
High thermal and electrical conductivity
Cons:
Quickly gets scratches
The gloss might corrode over time
Can be too lightweight for some
4. Wrought Iron and Cast Iron
Easy to mold, durable, and low maintenance, wrought iron has been used to create furniture for many years. It is made by heating iron and then using tools like hammers.
Cast iron refers to several iron alloys made by melting iron and then pouring it into specific molds.
These materials are rarely used to manufacture office chairs as they are very heavy and quite expensive to produce. They are typically used for making patio furniture.
Pros:
Wrought Iron
Strong and durable
Long-lasting and resistant to wear and tear
Due to its rough surface, wrought irons can hold coating well (e.g., a coat of chromium)
Cast Iron
Durable
String weight support
Less expensive manufacturing process
Cons:
Wrought Iron
The manufacturing process is highly labor-intensive and less economical
Requires regular maintenance
Can be too heavy if it needs to be moved around constantly
Cast Iron
Inferior impact resistance and ductility once melded
Can brittle with time and thus offers poor machinability
High maintenance
Benefits Of A Metal Chair Base
While many office chairs are made from materials like nylon, a metal base offers numerous advantages over these materials. Let's take a look at some of the major benefits of a metal chair base.
Durability
The prime benefit of a metal base office chair is its durability. From chrome steel to aluminum to stainless steel, these metals provide greater strength and longevity compared to plastic or nylon chair bases and frames.
Sleek and Stylish
Metal is stylish and won't be going out of trend anytime soon. A metal chair looks sleek, professional, and quite trendy.
Resistance to Wear and Tear
Metal is a strong and hard material, making it more able to withstand the daily wear and tear of an office chair.
Compared to other raw materials usually used to manufacture chairs like wood or plastic, metal is also a safer choice as it is flame-resistant and weather-resistant.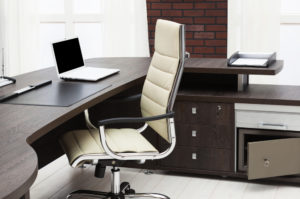 Relatively Affordable
While metal chairs are relatively more expensive than plastic chairs, they are also more durable and thus offer greater longevity. This ensures that you will be saving in the long run as you won't have to replace these chairs anytime soon.
Higher Load-Bearing Capacity
Metals are heavier and more rigid, which allows them to bear more weight than any other office chair base. The composition of metals like stainless steel and aluminum also gives them an innate strength. This ensures that the metal frame and base won't buckle under large weight.
Which Is The Best Metal For An Office Chair?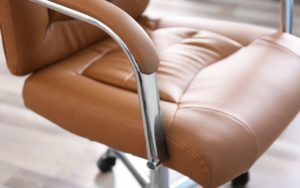 There is no one clear answer to this as the best metal for an office chair depends on factors such as your budget, needs, and office environment.
When it comes to the cost of each metal, each metal can be categorized as expensive and mid-range. Cast iron and aluminum are often categorized as more expensive metals, while stainless steel and chrome are mid-range metals.
The metals we have described in this article are all durable and offer many advantages. However, cast iron and aluminum are significantly more durable, which is also indicative in their prices.
Another factor to consider is the amount of maintenance that it would require. For example Wrought iron or cast iron, are high-maintenance metals that need regular care to extend longevity. For an office chair material and frame, they are also more specialized metals and would probably require you to visit specialty stores if you want to get them for your office.
On the other hand, metals like chrome, stainless steel, and aluminum are widely available and relatively cheaper than cast iron office chairs. They are also very low-maintenance while offering great longevity and durability.
Conclusion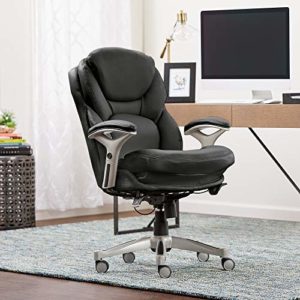 An office chair comprises several different parts, all made from different materials that serve specific purposes. For the frame and base of an office chair, metal is arguably the best material you can consider.
Now that you know the benefits and drawbacks of different metals used to manufacture office chairs, you can make a more informed purchase that will suit your needs.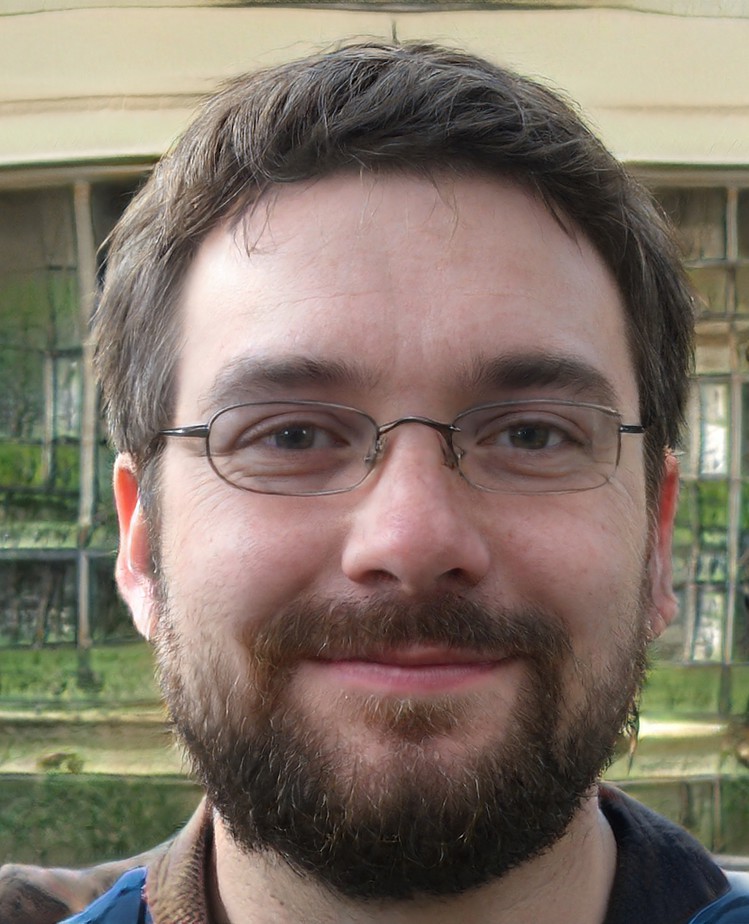 My name is Vance, and I am the owner of To Ergonomics. Our mission is to improve your workflow by helping you create a supportive and welcoming environment. We hope that you'll find what you're looking for while you're here.