Most office chairs have small wheels (called casters) to be pushed in and out of an office desk without damaging the flooring.
While there are many caster options to choose from, ergonomic chair manufacturers are branching out with new office chair models that don't use casters.
Chair glides, felt pads, chair mat, and throw rugs are great for preventing damage to your office floor.
Stationary office chairs are also great for keeping an office organized and balanced. Swivel chairs, balance stools, swopper stools, and standing desks are excellent office chair caster alternatives that provide comfort and support to amp up workspace productivity.
Check out our alternative office chair ideas to help keep your office neat. We've also got a few tips on how to modify your current office chair casters.
Let's get started!
Office Chair Caster Alternatives
What if I already have a caster office chair?
If you already have a caster office chair at home, you can replace the caster, so you don't have to buy a completely new office chair.
Caster Cup
Are you tired of constantly having to organize your office because of haphazard rolling chairs?
You don't have to remove your office chair casters just to make it stationary! There are lots of caster cup options available online, varying in shape and material.
Caster cups will keep your rolling office chair stationary without doing any damage to your office floor. All you have to do is place it under the caster wheel.
You must pay close attention to what the caster cup is made from because some material may damage your floor type.
Some caster cup options available on the market are made with:
Silicone caster cups
It's non-toxic, durable, and compatible with most flooring, including ceramic, tile, and hardwood.
Rubber caster cups
Rubber is flexible and has excellent anti-slip properties. Rubber is compatible with most flooring (hardwood, carpet, ceramic, linoleum, tile), except vinyl, which can damage.
Felt caster cups
It's a great alternative to caster since it also reduces noise and friction when moving. Felt is also great for handling larger loads, including sofas, pianos, and cabinets.
Felt caster cups work best on hard floors such as tiles and wood floors. You will have a hard time sliding them around on carpet floors and rugs.
Wood caster cups
Wood caster cups are hardy and provide an elegant and classy design. The bottom is lined with non-slip and anti-noise foam.
Wood caster cups can be used on almost any type of flooring. They're designed to protect your wooden floors, carpets, or rugs from tears and scratches.
Glides Replacement
Glides provide a smooth, non-rolling motion that prevents damage to surfaces.
They're also great when working with heavier loads and lounge-style seating.
Glides are small discs that you can attach to the base of your office chair to help it glide over the floor without damage. They've available in a wide variety of shapes, materials, and sizes.
To install glides, you simply screw them on your office chair base where your casters would normally go.
Look for glides that are compatible with your office chair. With a stem size of 7/16″ diameter by 7/8″ length, this set of bell glides is compatible with most standard office chair models and brands:
For glides to move across the floor, they should have the correct base for your floor type. Glides are available with a plastic, nylon, or metal base:
Felt Glides
Felt glides work in almost the same way as felt caster cups. They allow for smooth and quiet gliding through hard floors.
Nylon or Plastic Glides
These materials work best on carpet or tiles to reduce friction. Unlike felt which can snag on carpets, nylon and plastic glides won't damage carpets.
Nylon and plastic glides also prevent denting of wooden flooring.
However, nylon and plastic glides can be noisier than felt glides.
Felt pads
Adhesive felt pads provide soft padding that works best to prevent scratches on hardwood floors. Avoid tap-on felt pads since the nail will eventually be exposed as the felt pad wears out.
An advantage of felt pads is that they're hidden so that they won't damage your office aesthetics. However, you do need to check regularly that they're still attached to the chair leg. Otherwise, your floor can be damaged.
Protective Chair Mat
These are an inexpensive alternative to protecting your office floor from chairs that are frequently moved.
Chair mats are commonly made from PVC, which is scratch-resistant, durable, and waterproof.
They're also available in different shapes to accommodate your workspace.
However, keep in mind that chair mats are ideal only for hardwood, tile, or vinyl flooring.
While other mats are marketed for hardwood flooring, they may do more harm than good. Chair mats tend to slide against wooden floors, so when debris is caught under the mat, it may wear down your flooring.
Throw rug or Carpet
Carpeting your floor will eliminate the need for chair casters, but moving your chair across the surface will wear the material over time.
Throw rugs are another option, but they are likely to suffer damage or bunch up, depending on the flooring and base:
For carpeted flooring, make sure to get throw rugs with "teeth" to prevent sliding
For vinyl flooring, rubber mats stain and discolor the surface.
For hardwood flooring, avoid throw rugs with PVC backing as these don't provide enough cushioning. Go for rugs with felt or rubber rugs.
However, it is effective at protecting your flooring.
What can I use instead of caster office chairs?
If you're shopping for an ergonomic office chair for your home office, you should know that caster office chairs aren't the only option.
There are lots of alternatives that help improve posture and relieve tension from your back and shoulders.
Here are some of our favorites:
Swopper Stool: Great for relieving back pain and improving posture. Comes with a versatile stabilizer and height adjustment to achieve optimal sitting posture.
It also allows multidimensional movement, which is great for avoiding inflammation in the joints.
Standing desk: Height-adjustable desks are gaining popularity for a reason. They've been found to increase overall productivity and well-being while lowering the risk of back pain, heart disease, and obesity.
This adjustable standing desk is versatile, offering two work modes: standing and seating.
Now all you have to do is listen to your body!
Balance chair: Provides great ergonomics by promoting neck alignment, balance, an engaged core, and better posture.
This balance chair features an easy-to-use gas lift, which means you can easily adjust the height to your liking.
The non-slip, curved base is getting a wide range of movement to avoid stiffness in the joints.
Conclusion
Caster office chairs provide mobility without damaging flooring.
However, there are lots of excellent office chair caster alternatives if you're looking for ideas:
If you already have a caster office chair, you can add caster cups or replace the caster with glides.
Alternatively, you can add felt pads or place them on a protective mat or rug to prevent damage to flooring.
Will you try out any of our caster office chair options?
We're excited to know!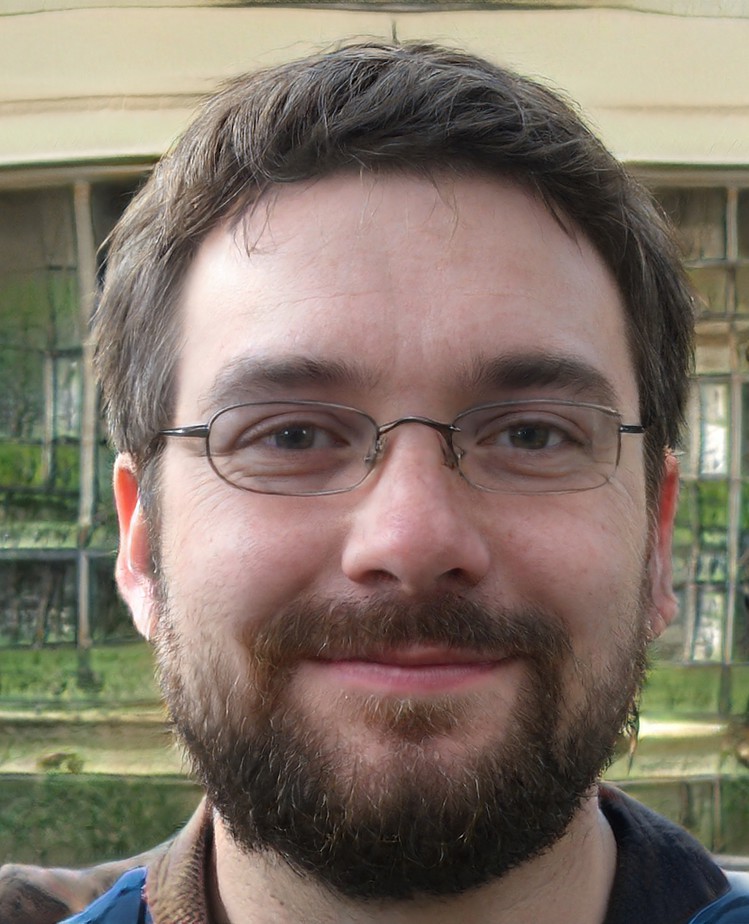 My name is Vance, and I am the owner of To Ergonomics. Our mission is to improve your workflow by helping you create a supportive and welcoming environment. We hope that you'll find what you're looking for while you're here.